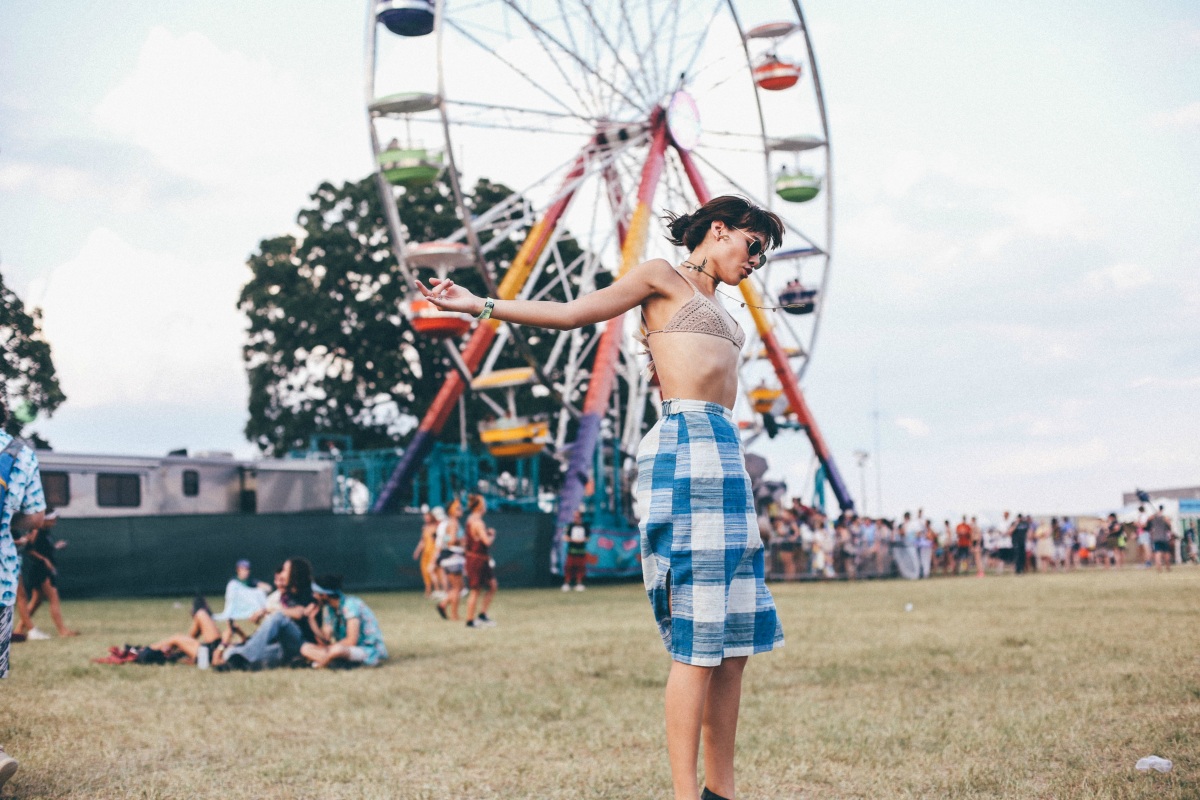 Bonnaroo has always been my favorite music festival. It's gritty. It's dirty. It's hot. Everyone's dripping in sweat on the dance floor. And it's all about being an individual. Wearing all the colors of the rainbow. Dancing barefoot. Making friends with absolute strangers. High-fiving every single person you pass with a simple "Happy Roo!" You just feel everyone's freedom and positivity. You immediately feel like you've left the real world and landed in a peaceful, wacky place that has literally no cares in the world. The only thing you have to worry about is what band is playing next and when you can hit your tent for a quick cat nap.
The Reef crew and I definitely know how to escape and adventure in our own crazy alternate universes. Making our mark and stamping each city with our footprint. Documenting our own stories. You could definitely say Bonnaroo is like an alternate universe. Out in the middle of Manchester, Tennessee! The festival is a grassy campground of smiling, dancing hippies, with one thing in common: the love for music. And you know us at Reef LOVE music. It inspires us to keep going if we're somewhere out in the ocean crushing a new wave, or traveling to exotic locations for our next shoot, or simply taking on the New York City streets. Right now, I'm currently listening to "American Money" by BORNS and "Jimmy Franco" by Lolawolf. I love leaving a new city with a new tune to add to my forever growing playlist. Each song a reminder to live in the moment and feel the freedom we all felt in the crowds, dancing under the stars.
We counted all of our steps over the weekend, and we crushed miles and miles. We had an early morning to hike the Tennesse Old Stone trail. We walked across the famous John Seigenthaler Bridge to the Riverfront. We dancing for hours with our headphones on in the silent disco. Those long days on our feet are normally the best. Our Reef Rovers kept us company every step of the way. 
Featuring:
// Reef Rover low sneakers, Rover HI-LE sandal, Reef hat, and backpack //