Korea was an incredible experience. The colorful town of Itaewan in Seoul, South Korea inspired this video. It was our very last day in Korea. I had been living in my Reef "Rover" sneakers, as I always do when I'm traveling. Because I love to explore. They're made for hiking, running, sitting front row at Seoul Fashion Week, and still then wearing out to the local bar with my favorite pair of jeans. I wore the grey suede Rover sneaker nearly everyday. They go with just about everything.
With my job, I'm always traveling. And on the last day of every single trip, I get a bit emotional, which in turn inspires me to write music. It's that in-between feeling. The feeling of sadness knowing that the excitement of your travels are soon to come to an end, yet a craving for what is to come next. I keep a little leather journal in my bag to write down melodies that go through my head. Which eventually turns into a sort of free style writing. Soon after, the notes come to me naturally when I'm on my keyboard. Like this song, which I recorded once I got back home in NYC after a good long week away from home in Seoul.
This song, Heavy, is a little bittersweet song about constantly being on the go. As a Reef ambassador, we're always #JustPassingThrough. We're always moving. Whether it be digging our feet in the sand of an untouched island, or discovering the culture and food in a foreign country. Though it's exciting and exhilarating, traveling can be a bit emotional. Missing home and familiar faces. Getting lost in your own head when you are walking down new streets alone. That heaviness in your heart when something new takes your breath away from you. I went to Bukhansan National Park on my last day in Korea to see the beautiful fall leaves, and feel the crisp air. With this trip, I pushed myself a little harder to discover more unknown places. I came across this stunning temple. It was quiet and all I wanted to do was close my eyes. It's nearing the holidays and the new year. A time that I'm always reflecting, and thinking of what I want to do next. Where do I want to go? This song is a little bit of a moody, breathy note to end this beautiful, fortunate year. Though when I'm traveling, I wonder if this will be the last time I see this beautiful place…I remember that when I'm just passing through, I'm still savoring every single moment. Every single breath. #JustPassingThrough is just part of the journey. Leaving your mark. The ability to be unforgettable wherever you go. There's so much more that comes with it. Recognizing your roots and where you belong. But also recognizing all the different places you can go to or someday belong to, as well.
"Heavy" song written by me.
Videography by Dylana Suarez.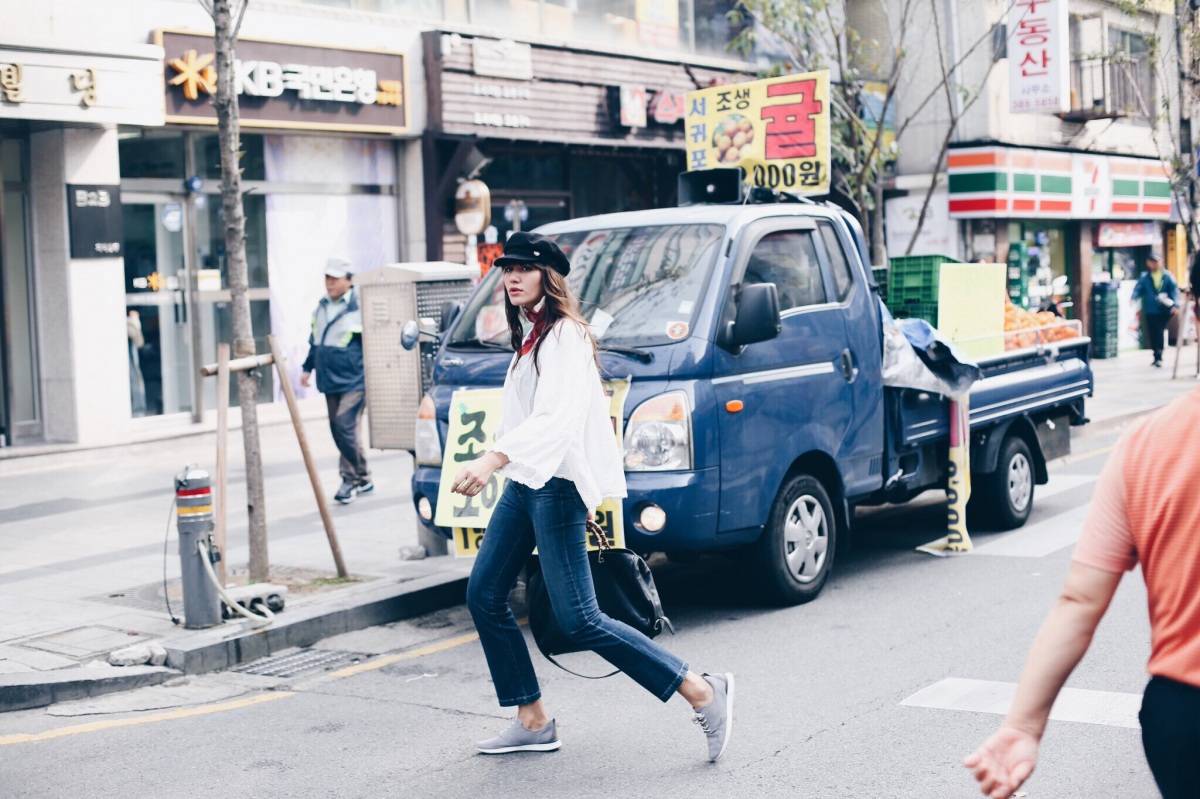 Featuring Reef "rover" sneakers.
Download my song "Heavy" on Soundcloud.