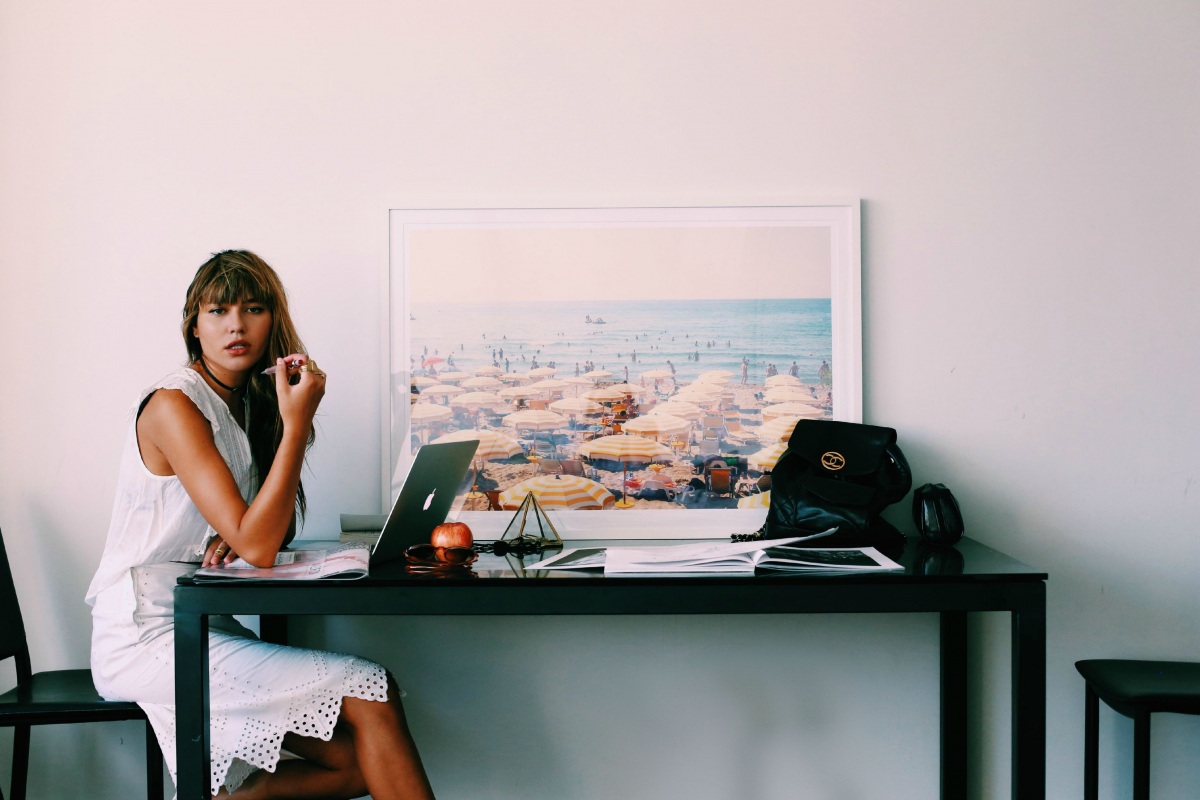 I met the photographer Gray Malin at a dinner party at Le Parker Meridian and fell in love with his images. The story of adventuring to unknown parts of the world, and capturing it's beauty with unexpected objects. Like beach umbrellas and inner tubes, adding color to these exotic landscapes. The latest addition to my wall has been this big piece from his La Dolce Vita collection, following his adventures through the Italian Riviera! I just got back from my first trip through Italy, and spent a few days gallavanting in the waters of the Amalfi Coast. One of the best trips of all times, and one of the most beautiful places in the world. His newest pieces from the La Dolce Vita collection just launched this week…and I love that this piece reminds me of the smell of the fresh Mediterranean Sea. Each piece brings a positive vibe into each of my rooms.
// Gray Malin "Cefalu Yellow Umbrellas Print" from his La Dolce Vita collection + "Inner Tubes print" from his Poolside Collection //
Enter code ' ITALY ' at checkout to receive a special surprise!