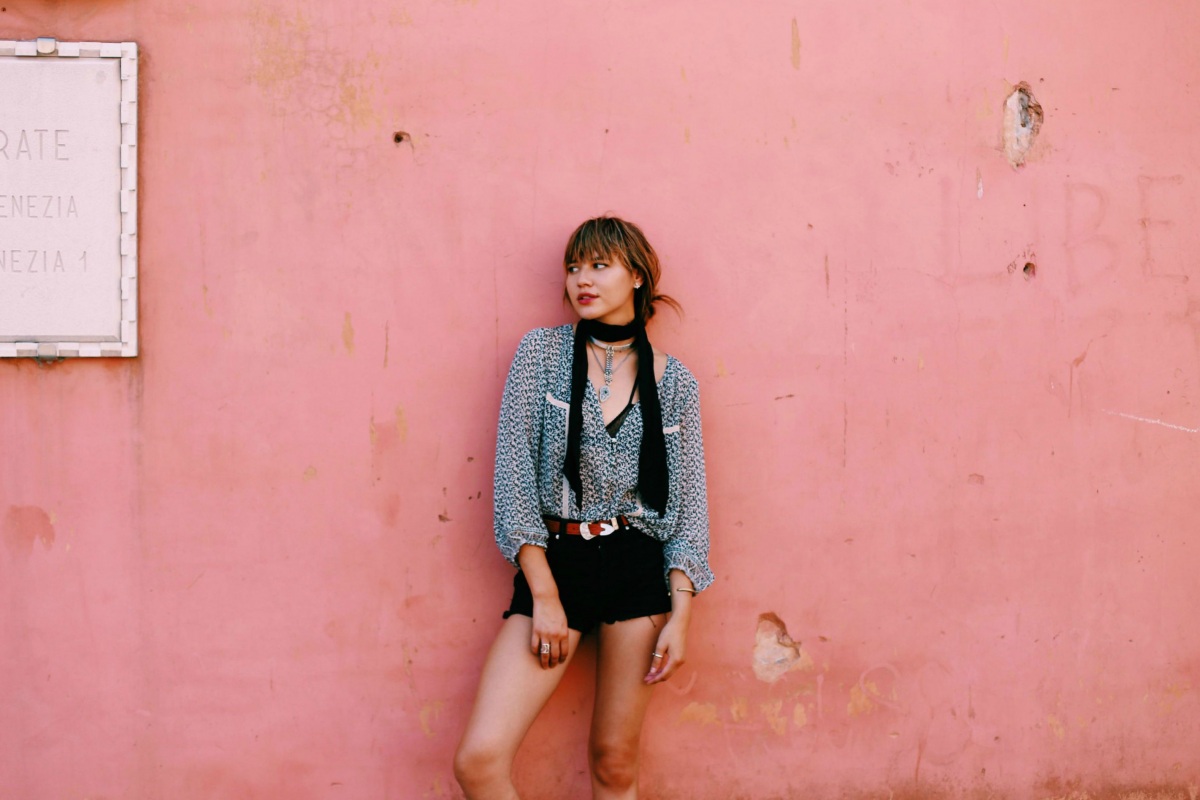 Lucky for us, we were in Venice just as La Biennale was happening. (The contemporary art festival that only happens once every 2 years). I was intrigued by the interesting art from around the world…all in one special place. Each country's pavilion with a different artist. Some had short films projected on a wall. Some drawings scribbled so small you had to squint to see them. Others a room just full of rose buds. Everything felt home-made and raw. All their own vision of our future. Most of the art we saw was dark, and not very positive…but it was the best way to understand our world from a unique perspective. War. Extinction. Innovation. Technology. "Time is running out!" screamed Australia's pavilion full of ticking clocks. Cobwebs covering cans of paint. Great Britain's yellow imagination and the French's moving trees. As you kept going from building to building, everyone's stories seemed to intertwine. The world's problems something we're all still trying to understand. Some countries had their pavilions off-site. Like the Iran pavilion was in a gorgeous Venetian home just off the Grand Canale. Quiet, and filled with drawings and artwork of the children, those who were taken away from their families or affected by war. You could just sit in a room on a bench, listen to the TV playing, and stare at all of these pictures, framed side by side. La Biennale was a memorable and educational way to spend our last day in Venice. Sort of hitting you in the face with reality amidst the romantic, dreamy vibe a tourist feels when just embarking on the best Italy trip of all time.
But it's funny how easily we snapped back into honeymoon stage the moment the sun went down. Venice will do that to you. Clams in delicious tomato sauce swirling in my bowl. I'll take another glass of Chardonnay please! Complete with a perfect view of the gondolas…their shadows bobbing in the water just outside the restaurant. I stopped on a bridge for one last moment to soak it all in. Our adventure was just beginning. We still had a car to rent the next morning, a beach to get to, and a drive through the small roads of Tuscany waiting for us. See you soon Porto Santo Stefano. I was dying to meet a place like you.
// Joie blouse, Donni Charm scarf, Biko choker, Vintage denim shorts//
See more on the Natalie Suarez Tumblr.