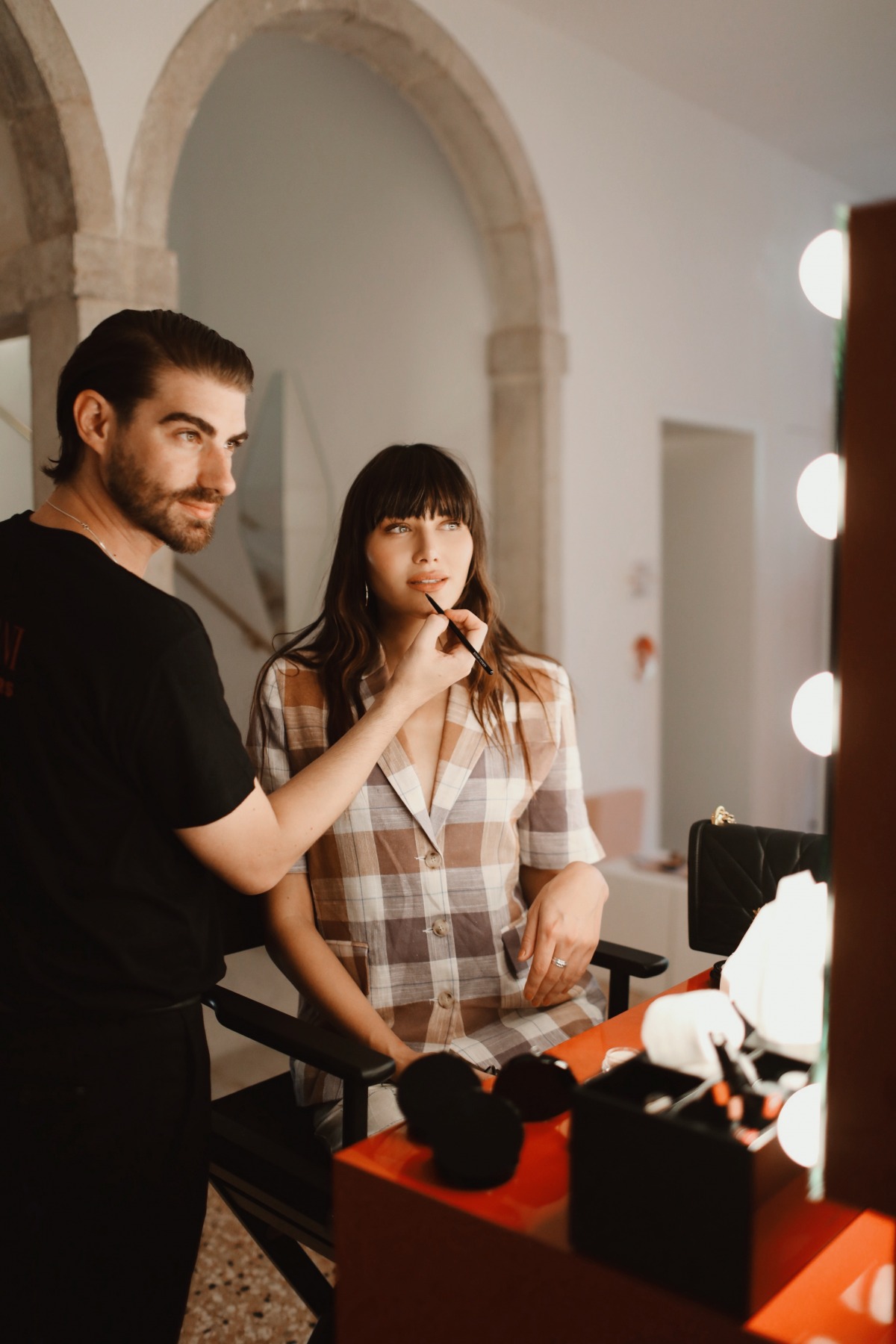 Makeup: Armani Beauty
The most amazing thing about Venice Film Festival and working with the Armani Beauty team is that I got to share this incredible week with my Mom. It's rare we get to travel on work trips together, and this one felt super special. And in gorgeous and star-studded Venice, Italy…what more can a girl ask for? She loved all the glitz, glamour, the food, and most especially the makeup. You'll see her below getting a little lip touch-up with the team. She made me laugh the entire time. I'm always so happy when I can get my family involved with what I do. It makes everything 100x more fun and memorable! Here we are in the Armani Beauty Stars press room. Think life-size makeup compacts and Rouge d' Armani lipsticks in this gorgeous Venetian chateau. You'll see a ton of red here because it's the iconic Armani Beauty color. Firey, chic, and sophistcated. Red also happens to be one of my go-to colors, especially on my lips. For the Venice Film Festival, I alternated between a classic red lip in 400, a nude pink lip in Androgino, and a brown in Diva. Venice during the film festival is just absolutely magical. You never know who you will run into. Though we had a whirlwind week of shoots, press days, and the red carpet premiere of "A Star is Born" there was plenty of time in between to sit back on the boats and float slowly through the canals. We sipped on numerous Aperol spritzes like the locals. Now that is a dream.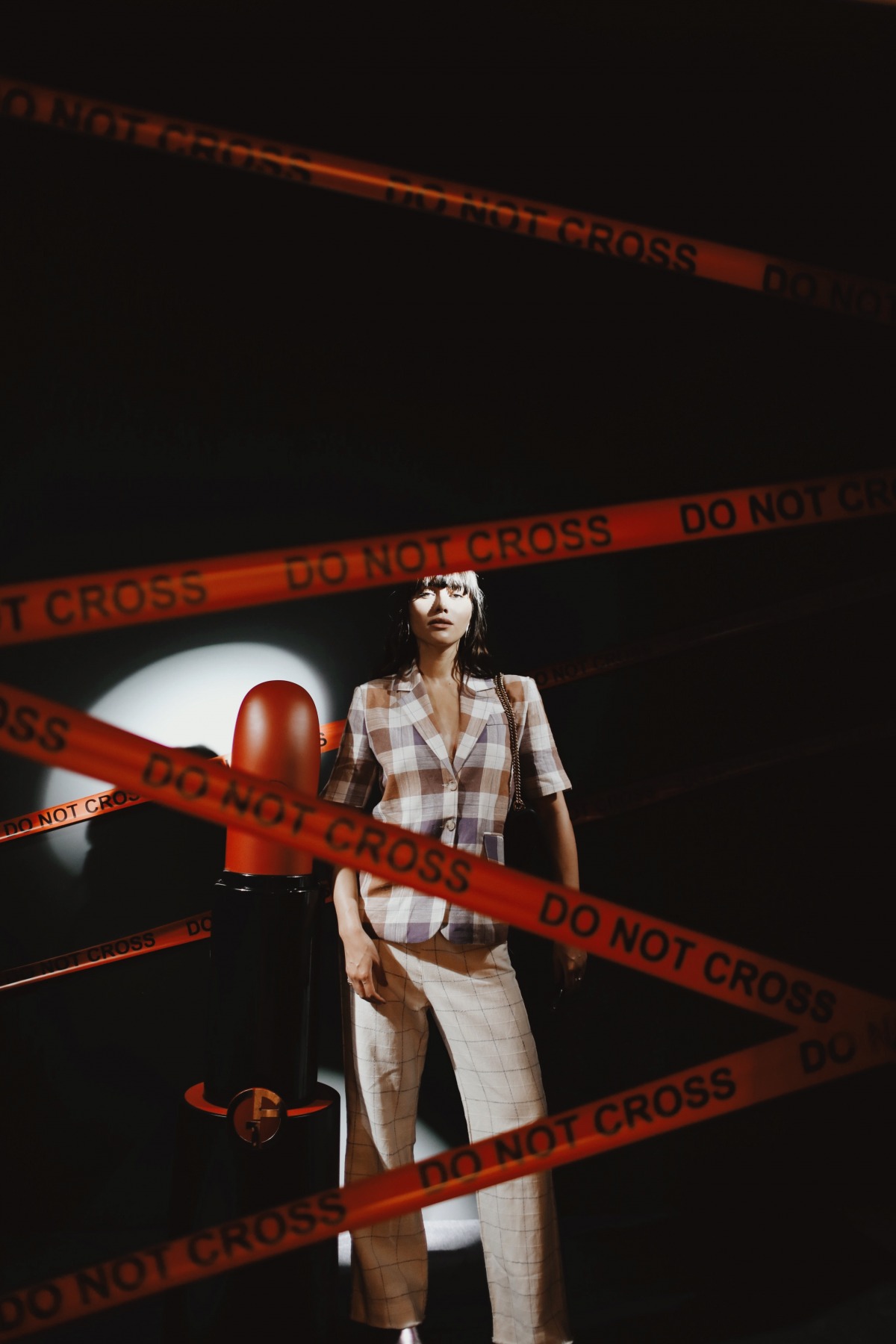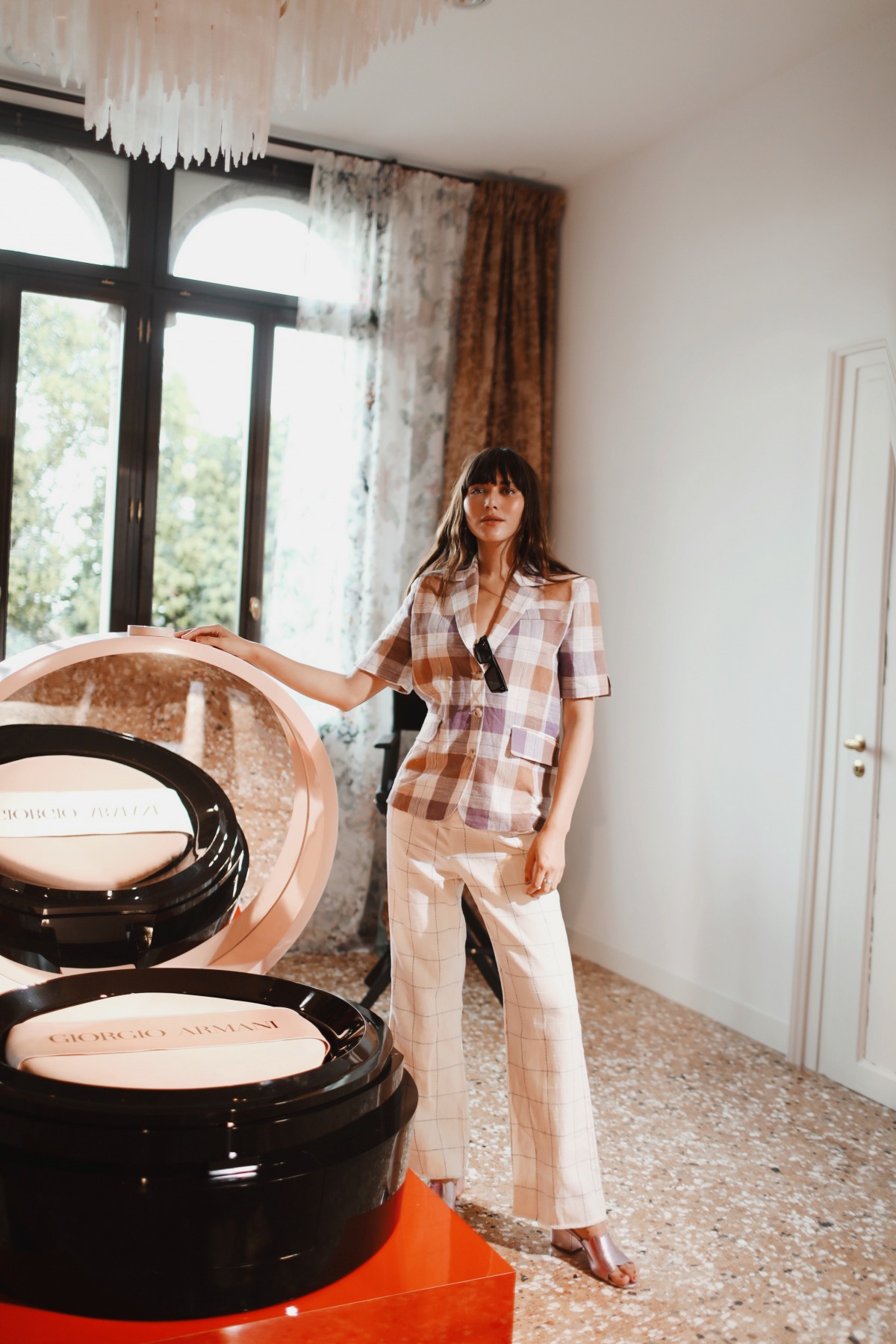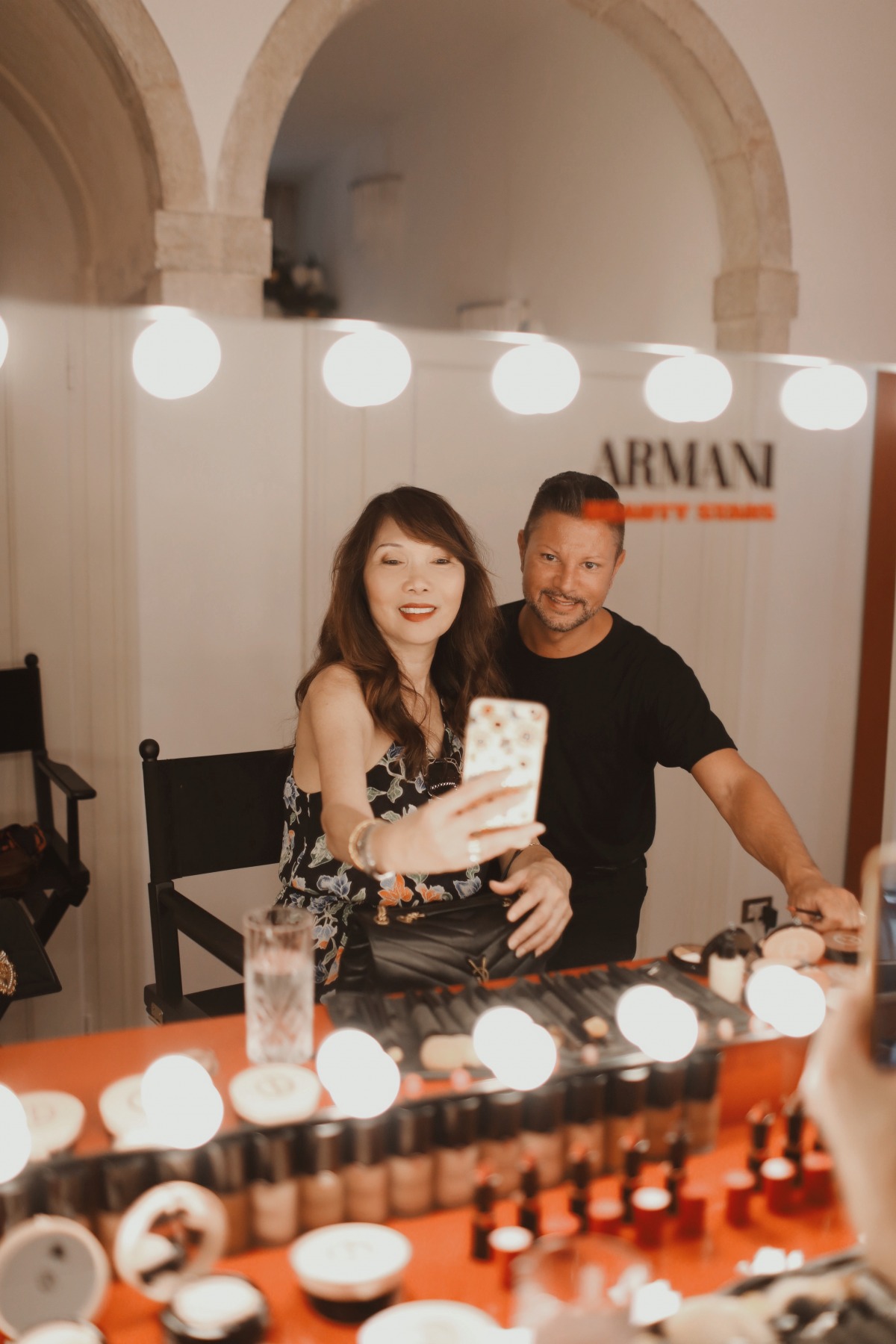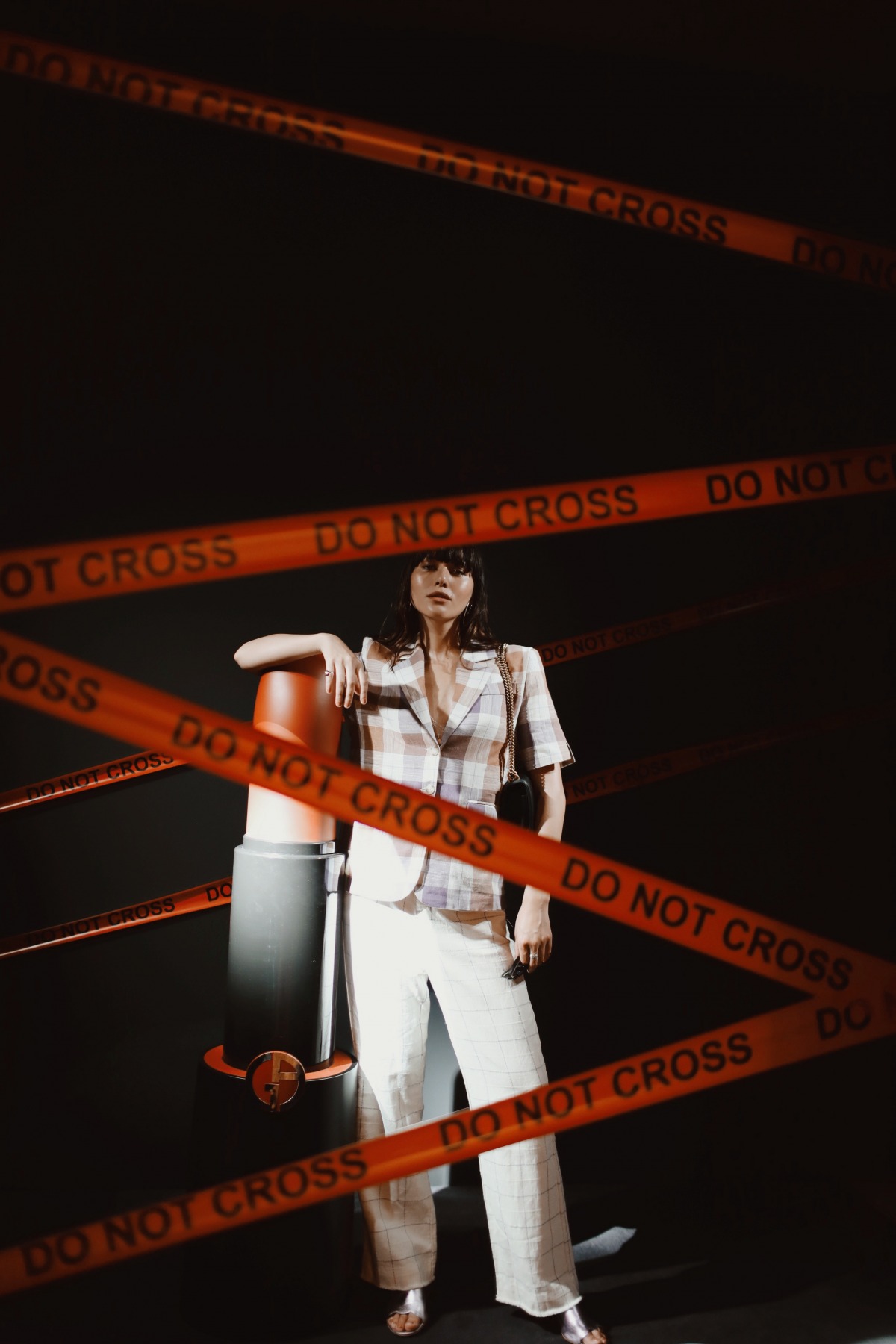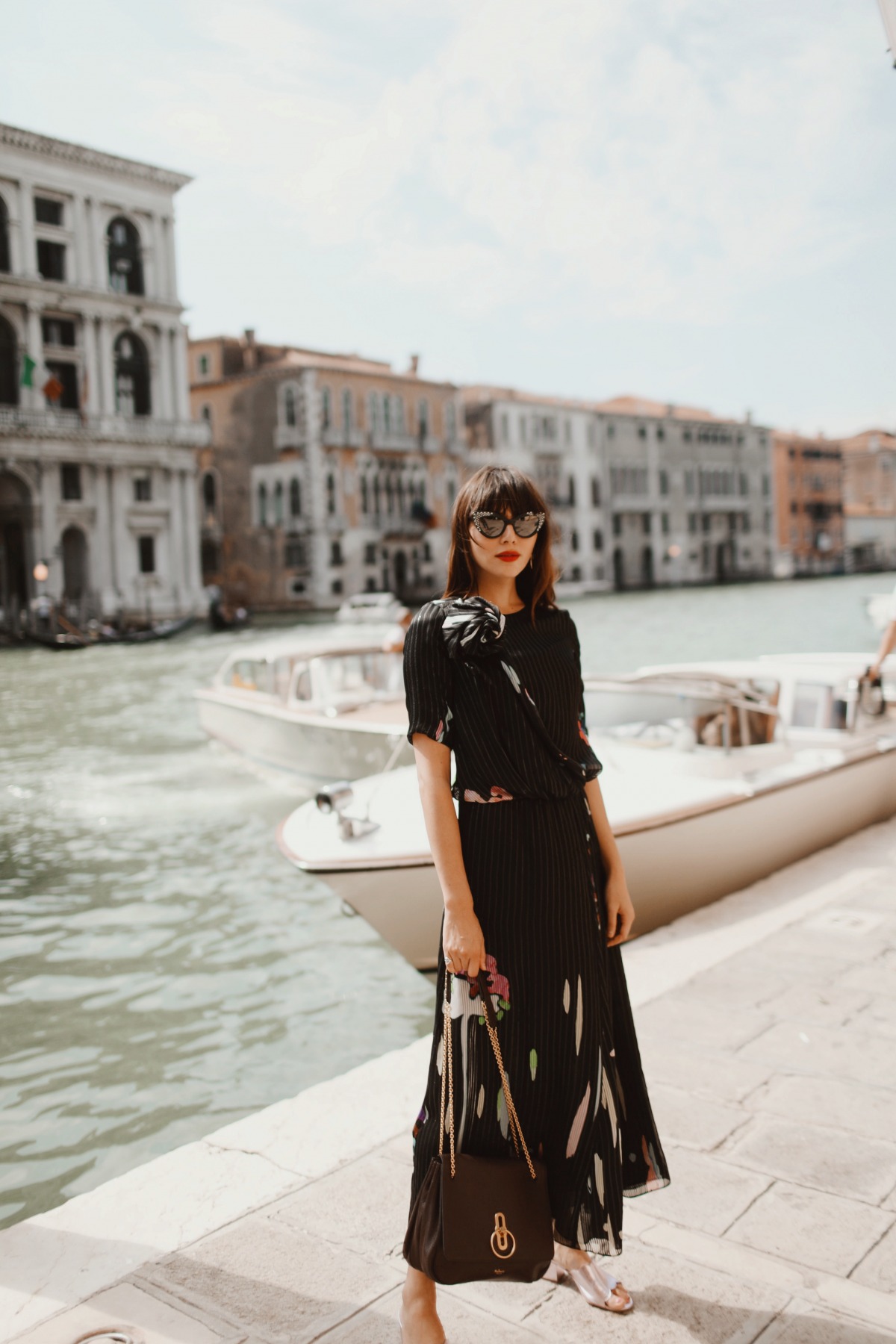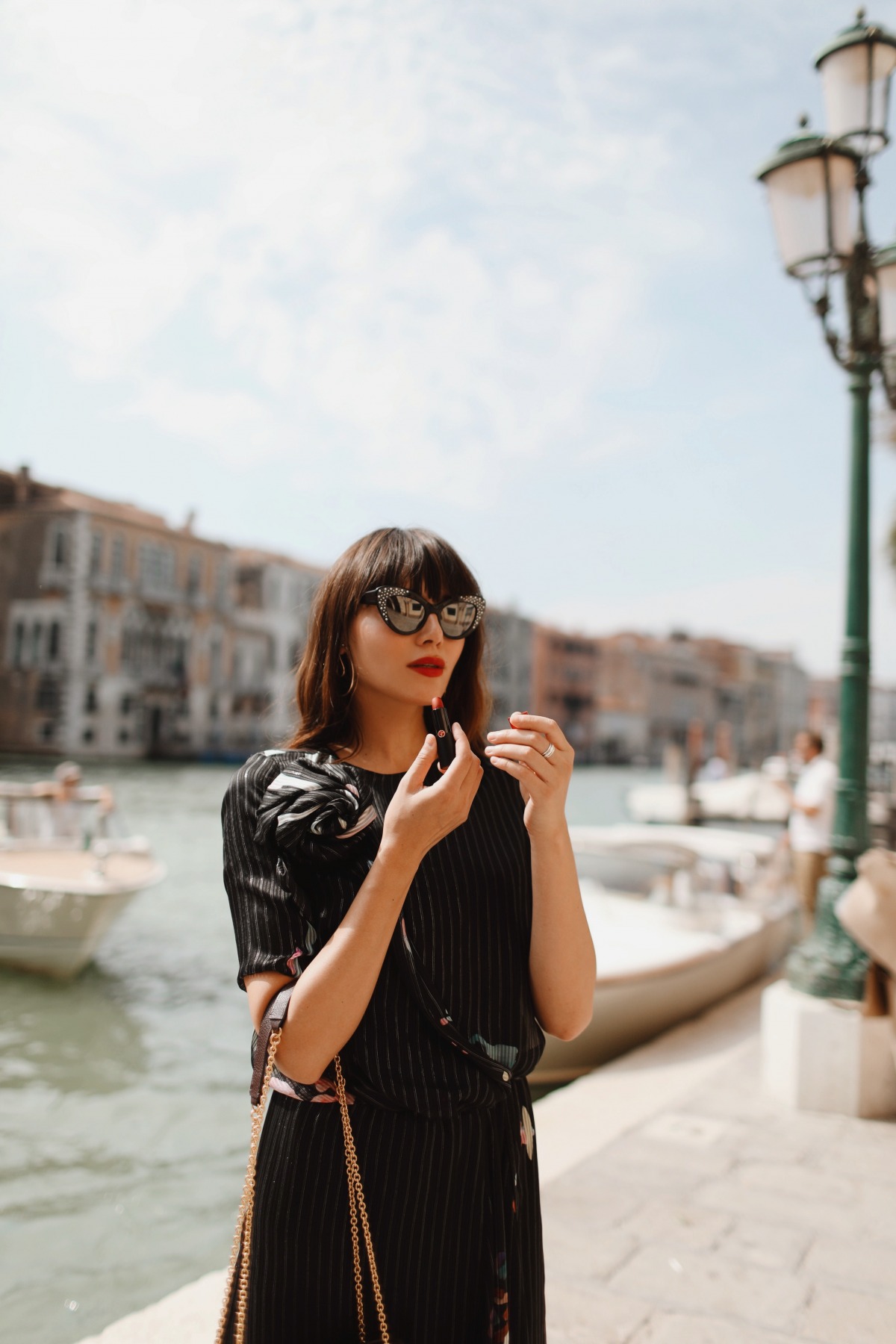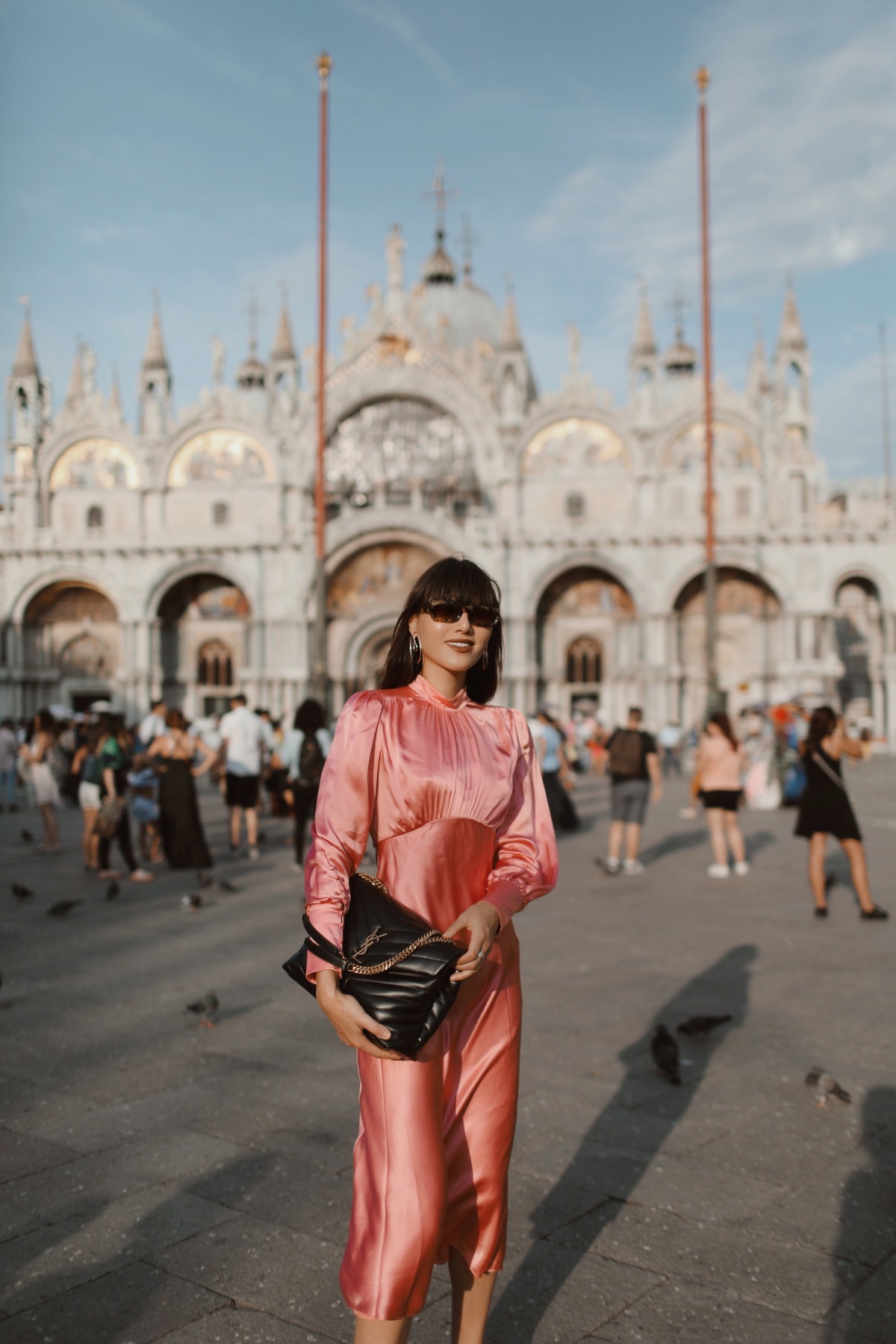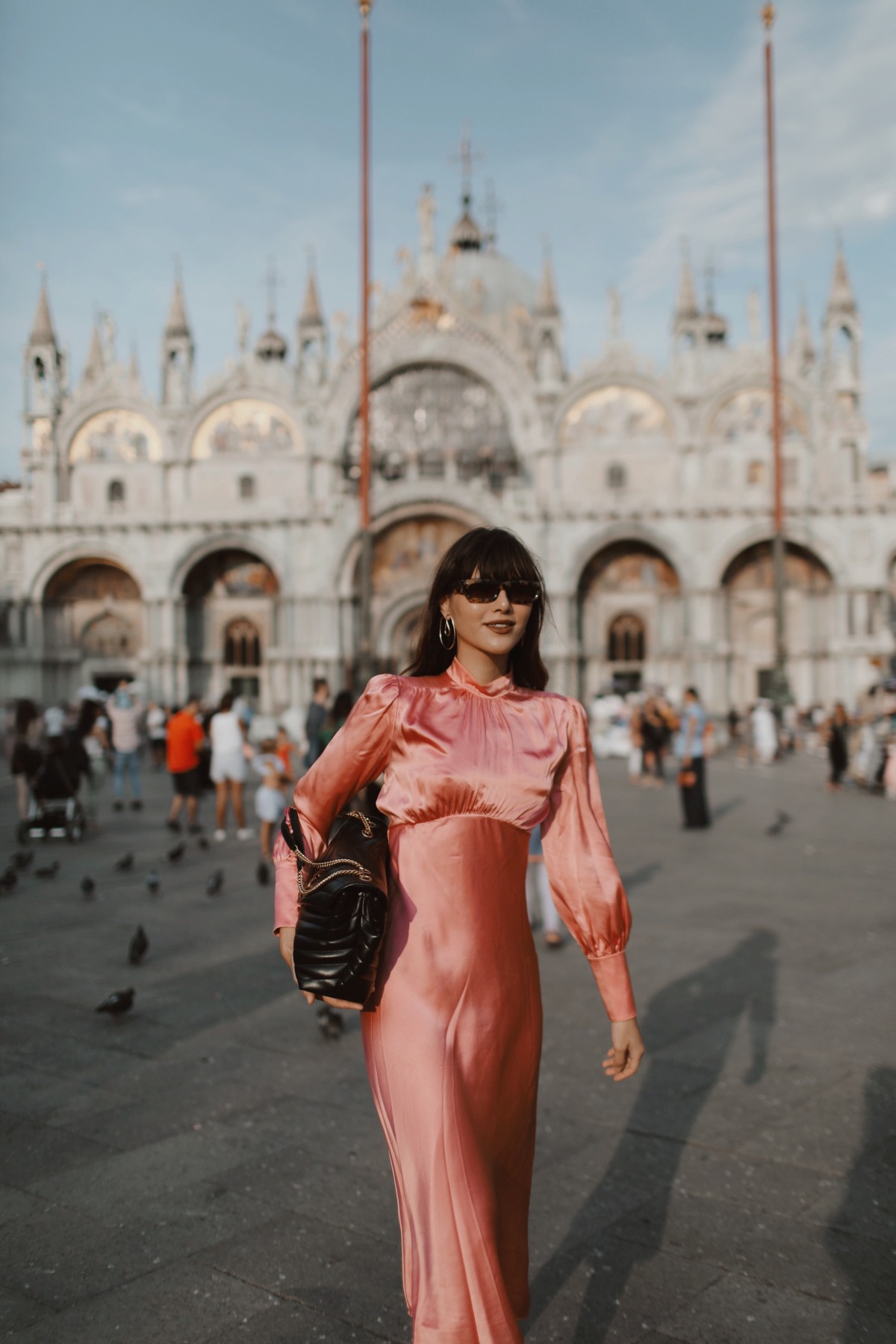 Black dress: Emporio Armani. Burgundy bag: Mulberry England. Sandals: Isa Tapia. Sunglasses: Cutler and Gross.
Pink dress: Veronica Beard. Bag: YSL. Sandals: Isa Tapia. Sunglasses: Jacques Marie Mage.
White pants: Manila Grace