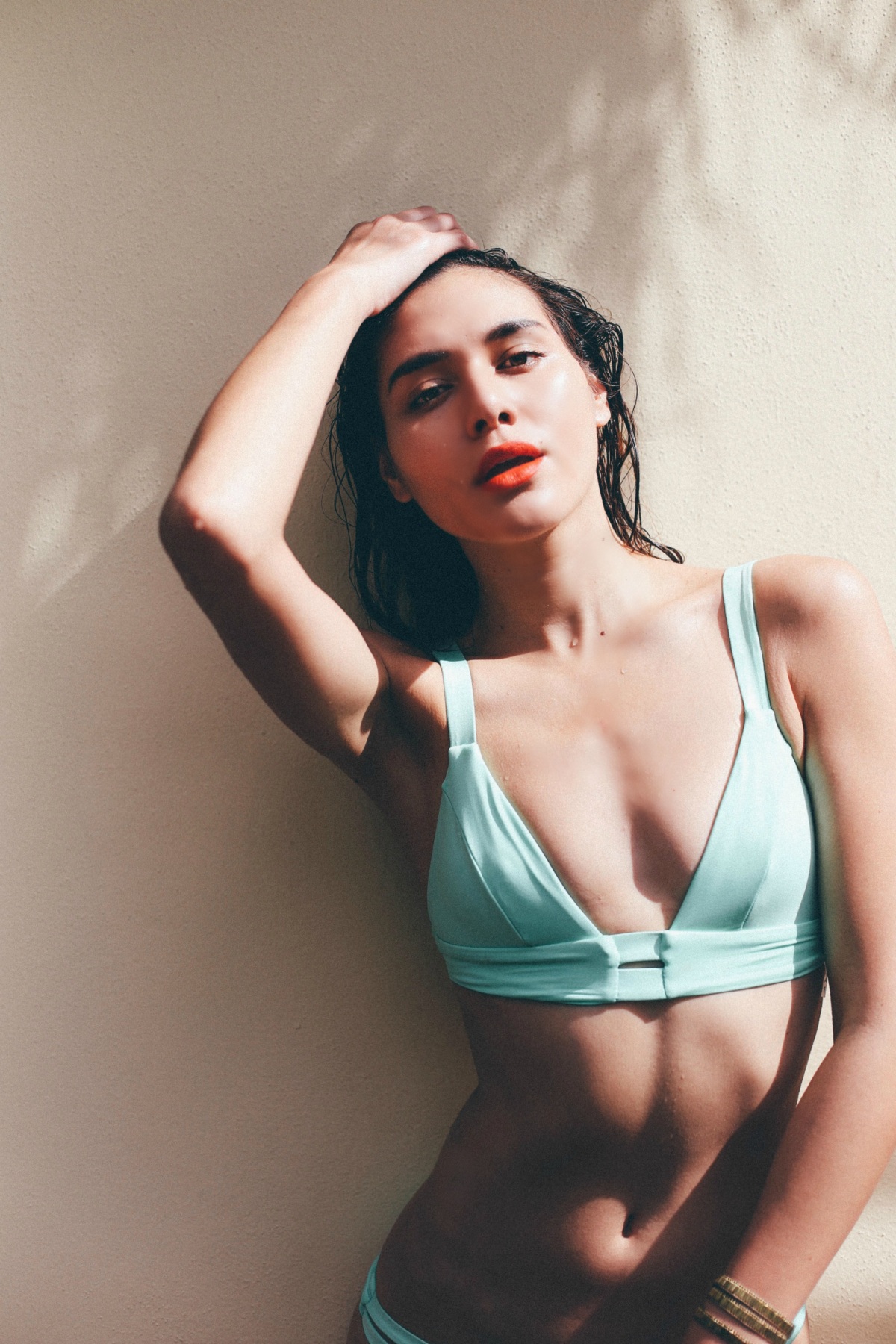 You won't believe how many bikinis I have tried and tested throughout my years here on NATALIE OFF DUTY and with just modeling alone. Over a decade of super fashionable and chic bikinis have been taken all over the world, but only a few that have held the test of time on countless white sandy beaches with their design. Here are a few that have worked so well for my body, and the various shapes and sizes of my friends. For my boyish body, I try to give myself as much curves as possible. This Vitamin A "neutra" swimsuit I sported in Mayakoba, Mexico has the most unbelievable fit, with still just enough coverage. It's one of those swimmys to get in every single color, it's that good. So here are some that could work for everyone who needs a little fun in the sun:
1. Vitamin A: Known for their super classic cuts in beautiful colors. The quality of their swimsuits are amazing, and their designs are timeless. Very Amalfi Coast.
2. Solid & Striped: I love their retro vibe…and of course, killer stripes in gorgeous color schemes. Their one-pieces work best with a simple pair of denim shorts. Beach ensemble complete.
3. Suboo: If you want something unique and stand-out, with great sheers, or ruffles, or cut-outs, Suboo is your swimmy.
4. Mikoh: If you want to go really cheeky…and I mean, literally. Known for their tiny, but beautiful hipsters. It has a super surfy vibe with a sexy, chic twist. They do Hawaiian prints perfectly.
5. She Made Me: crochet, crochet, crochet! She Made Me is handmade. Every single piece seems to feel different, but it's their neutral soft color palettes that are romantic.
// Vitamin A swimsuit, Shashi NYC bracelet, NARS velvet matte lip pencil in Pop Life //