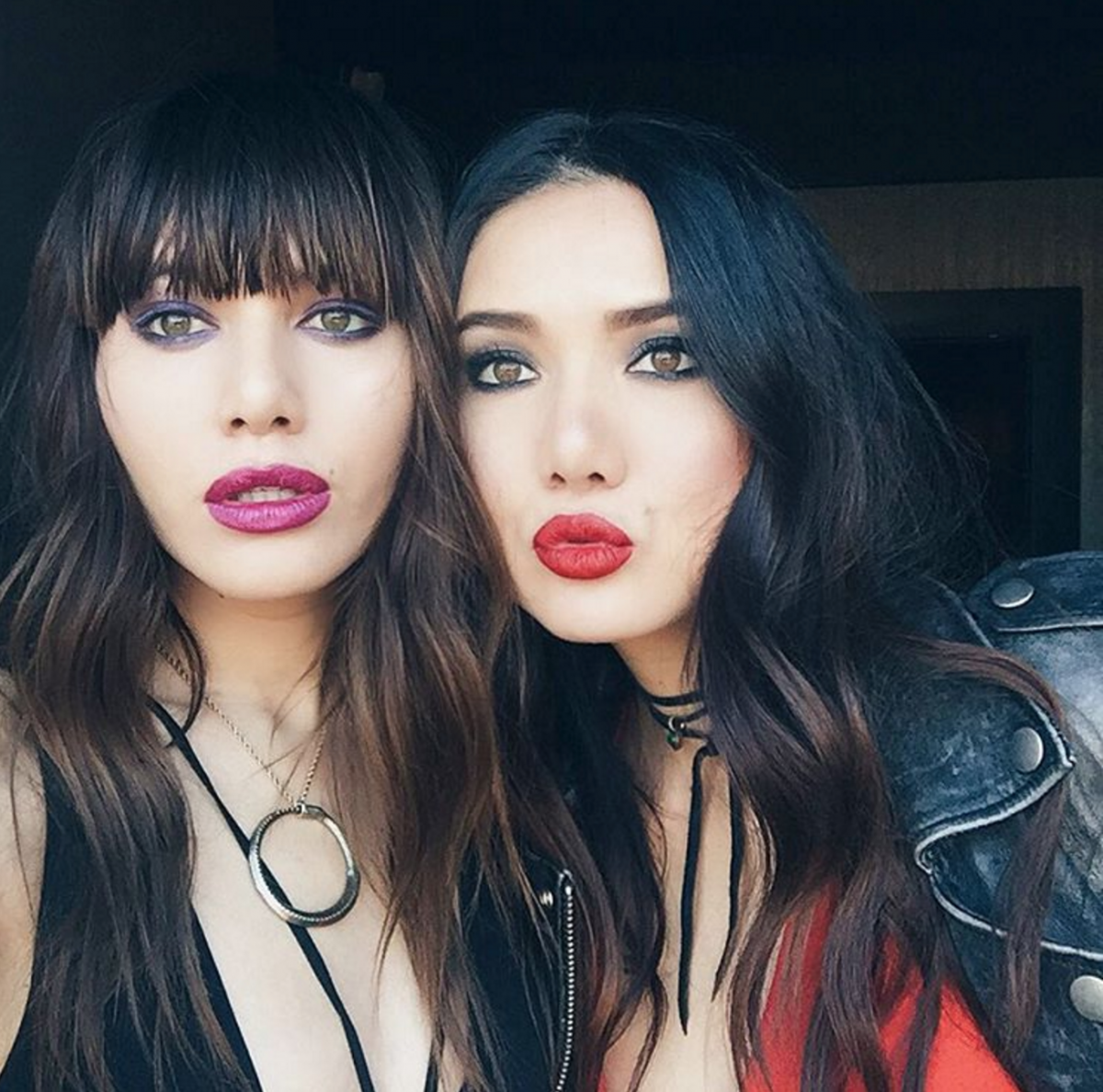 The most amazing thing about having a sister is that you have a life partner in crime, a best friend, and the ability to create endless adventures and stories together. I realized to never take that for granted. One of my favorite quotes is: "Sisters function as safety nets in a chaotic world." It's so true. We never feel alone even if we're on opposite sides of the continent. You feel you always have someone to read your thoughts with just a glance at each other. Amidst the chaos, we can drift off into our own little dream world and live by our own rules. Dance together. Go wild together. Goof off together. Run away together.
See inside our Urban Decay "UD Getaway" film starring both Dylana and I, directed by the amazing Asher Moss. Urban Decay is all about  beauty with an edge and there was nobody we would rather collaborate with to tell the tale of two girls on the run, with no set plan, just a pair of stolen car keys and the wind in our faces. Urban Decay Cosmetics is badass in every single way possible, and what I love is how the brand experiments with color. Like my personality, I like things crazy, a little on the edge, and full of life. Dylana and I are beauty fanatics. We love bold red lipsticks and pretty pouts next to shimmering sexy eye shadows. My latest red lip is the Matte Revolution lipstick in Temper.
Against clean, flawless skin (I am currently using the Urban Decay NAKED Skin BB Cream), I like to accentuate either my eyes or lips…or BOTH when we're headed out to the local bar for a night of dancing with our girl tribe. Right now, I'm all about a good cat eye, but for summer, it's about making that wing extra bold. We're talking bright teal. Or a really thick gold wing.
Finish it off with bronzer, and my new favorite thing out there by Urban Decay, the Afterglow illuminator. For day, and I'm feeling extra cheeky, I'll go with a lip gloss. I've come to realize that lip gloss will never go out of style. Talk about glowing from the inside out.
Now we totally just jacked our guy's keys and hit the road. Taking the road less traveled. From the desert of California down to the coast. Just a map, a suitcase full of makeup, and a bunch of cash. No care in the world. What's next?! Just be a girl boss and go where the wind takes you. Nobody can stop you now.
Watch our Urban Decay "UD Getaway" film and shop my favorites below. Such a dream team shooting this campaign!
shop the film:
// Urban Decay Cosmetics UD GETAWAY film //
Starring: Dylana and I
Directed by: Asher Moss
Follow along on my YOUTUBE.