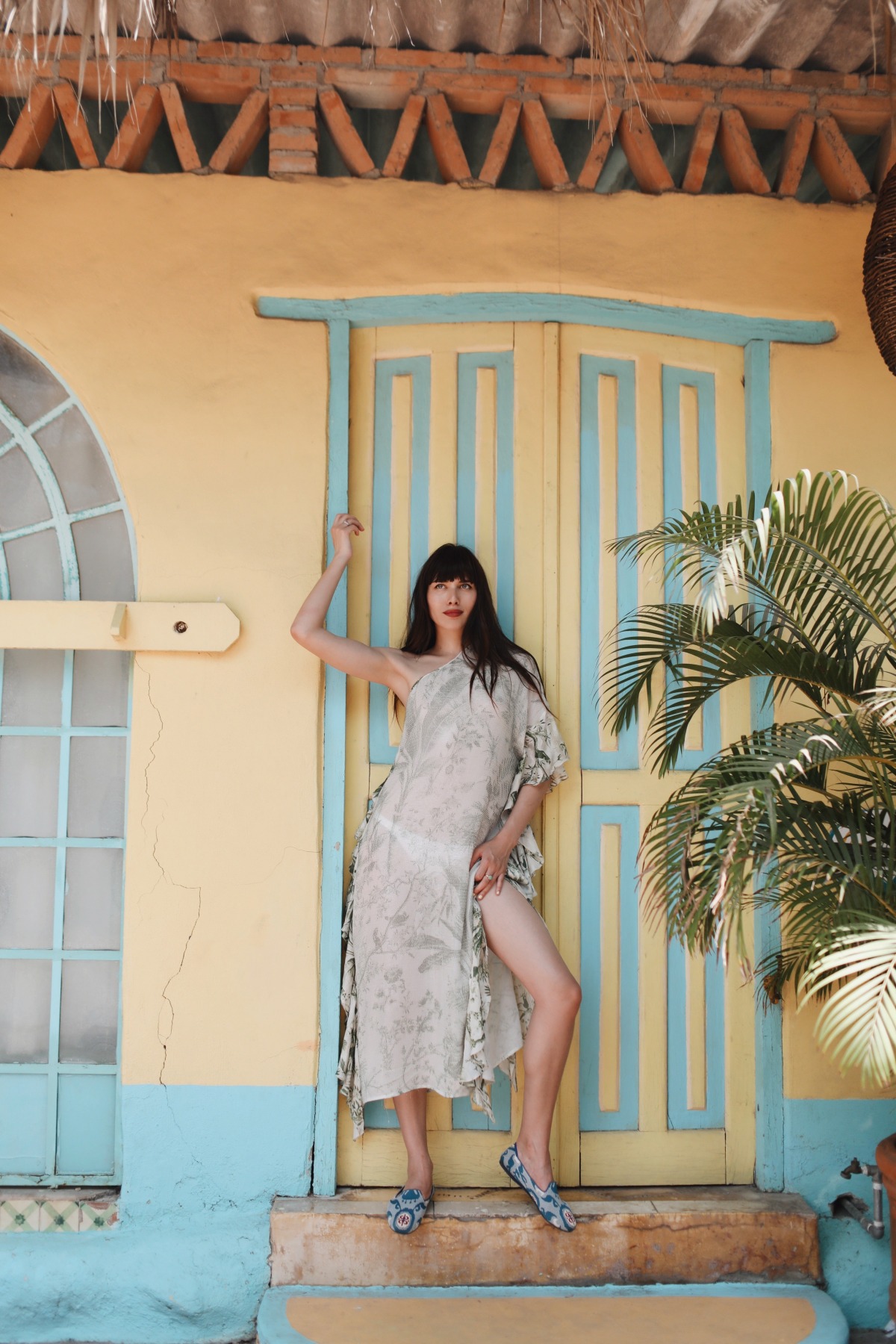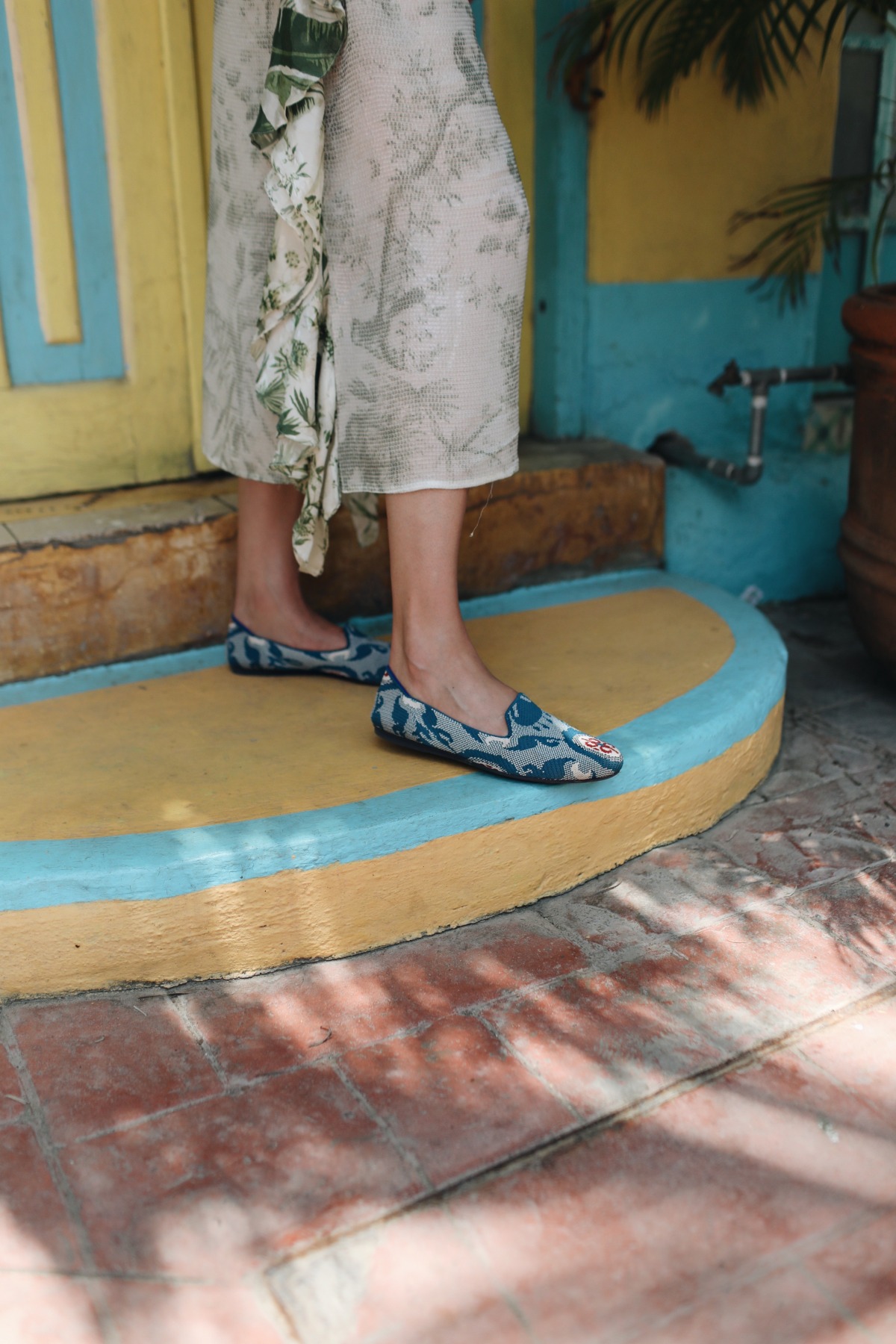 Rothy's Moroccan Teal Loafer.
I am kicking off summer in my Rothy's flats, the most easy-going, comfortable shoe I own that goes with my prettiest summer dresses. I spent a few days out in Sayulita, Mexico and the gorgeous resorts of Punta Mita. I planned to pack light. Flowing silk kimonos, beaded dresses, and bikinis. And I want a shoe that really goes with everything and allows me to be on my feet all day long. Rothy's shoes are machine-washable and sustainable, each pair made with recycled water bottles and carbon free rubber. Rothy's has diverted over 30 million single-use plastic water bottles from landfills, giving them a second life as these beautiful shoes. How incredible is that? It's a brand that I believe in with such a powerful message and story. The plus is that they are totally cute, versatile, lightweight, and breathable. Just what I need under the hot Mexican sun. The patterns on my Rothy's flats fit in with all the beautiful textiles I've been seeing in the little stores of this little surf town. Blues, greens, reds, and yellows. With every trip comes a story. This one was spent soaking in all things friendship, sisterhood, adventure, and finding new ways to take fashion and make a powerful statement. By celebrating summer with Rothy's I want to spread the message that we should be a lot more conscious and how we travel, what we wear, and what we're consuming. I now feel more aware of our planet with every single step.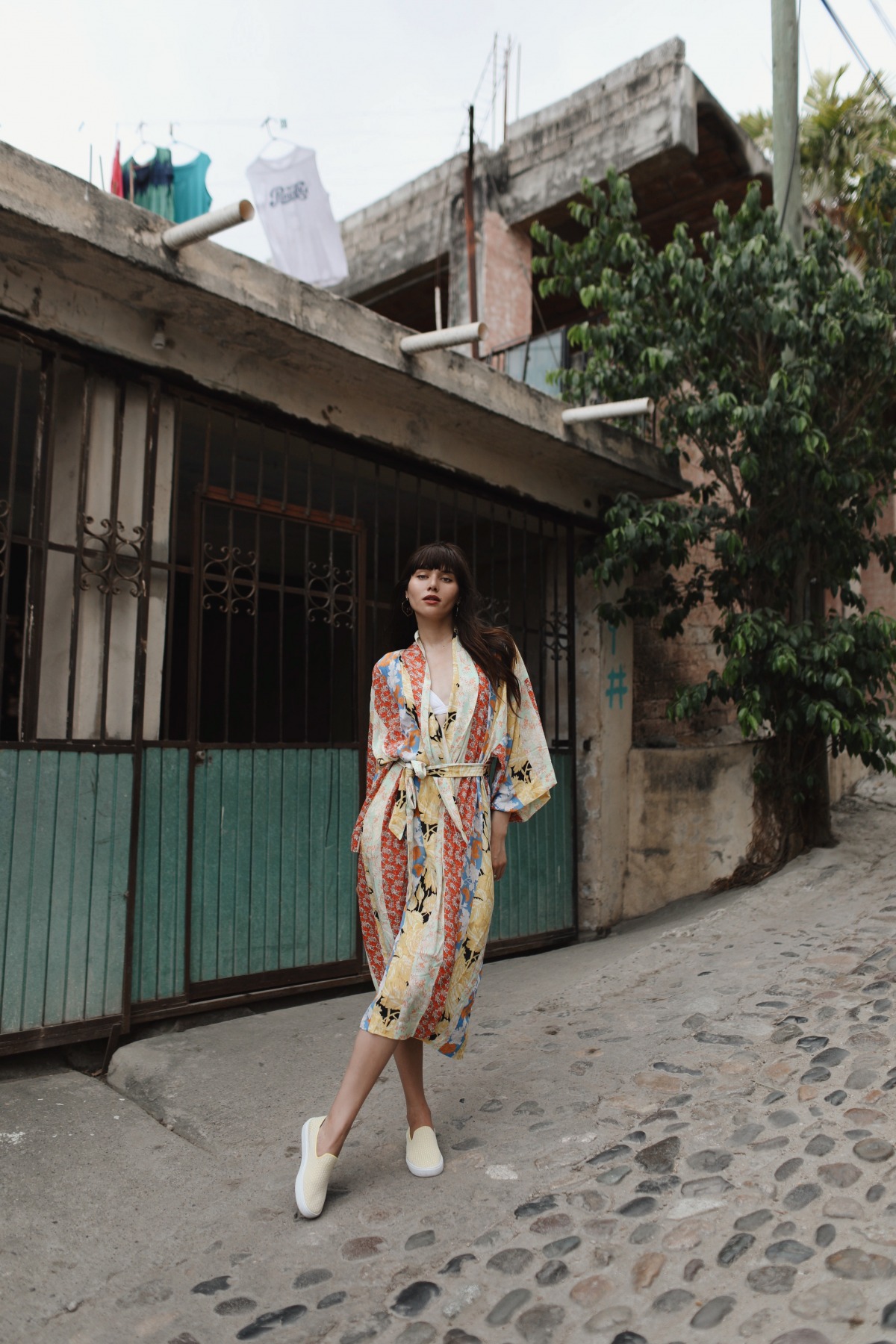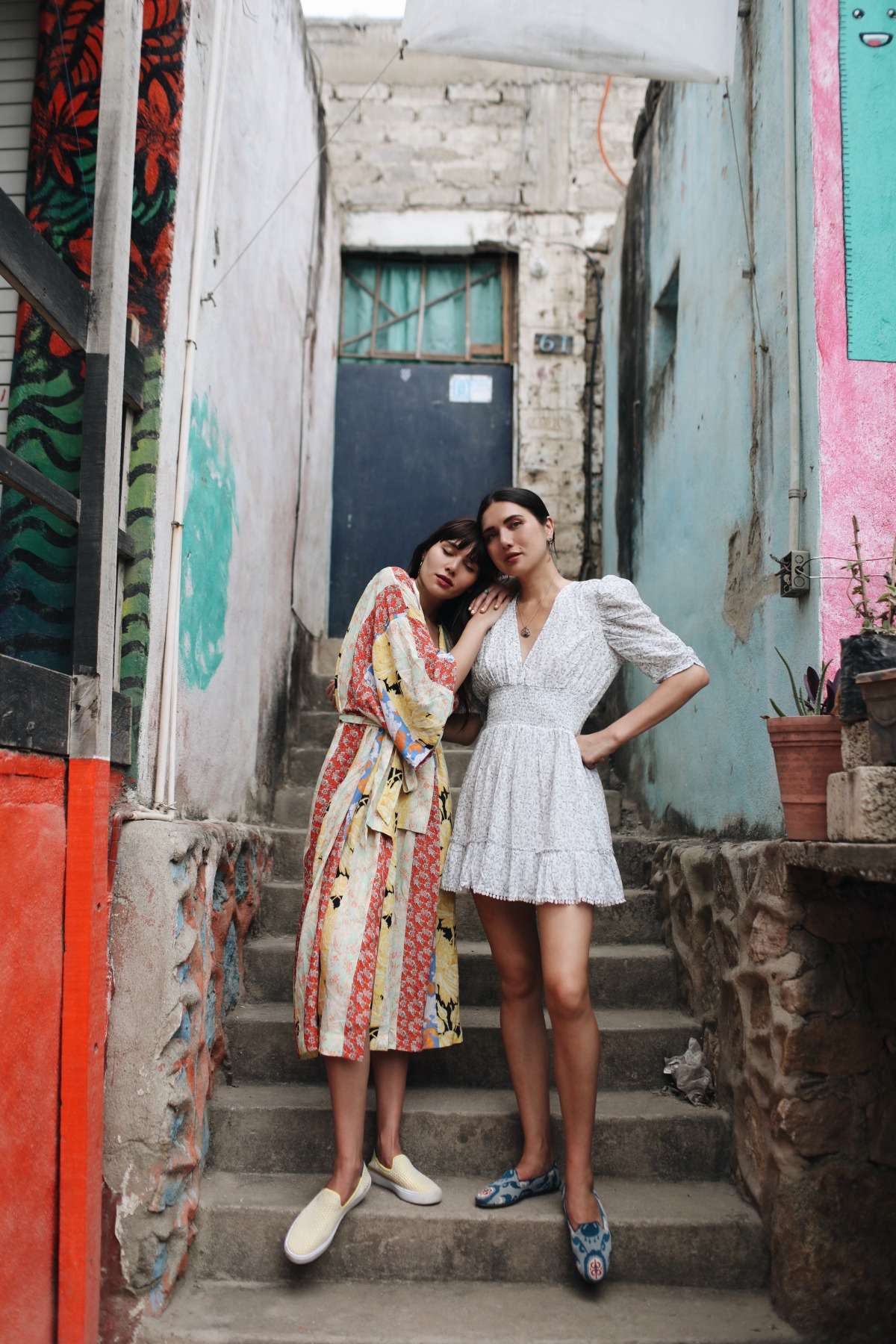 Rothy's Sunshine Honeycomb Sneaker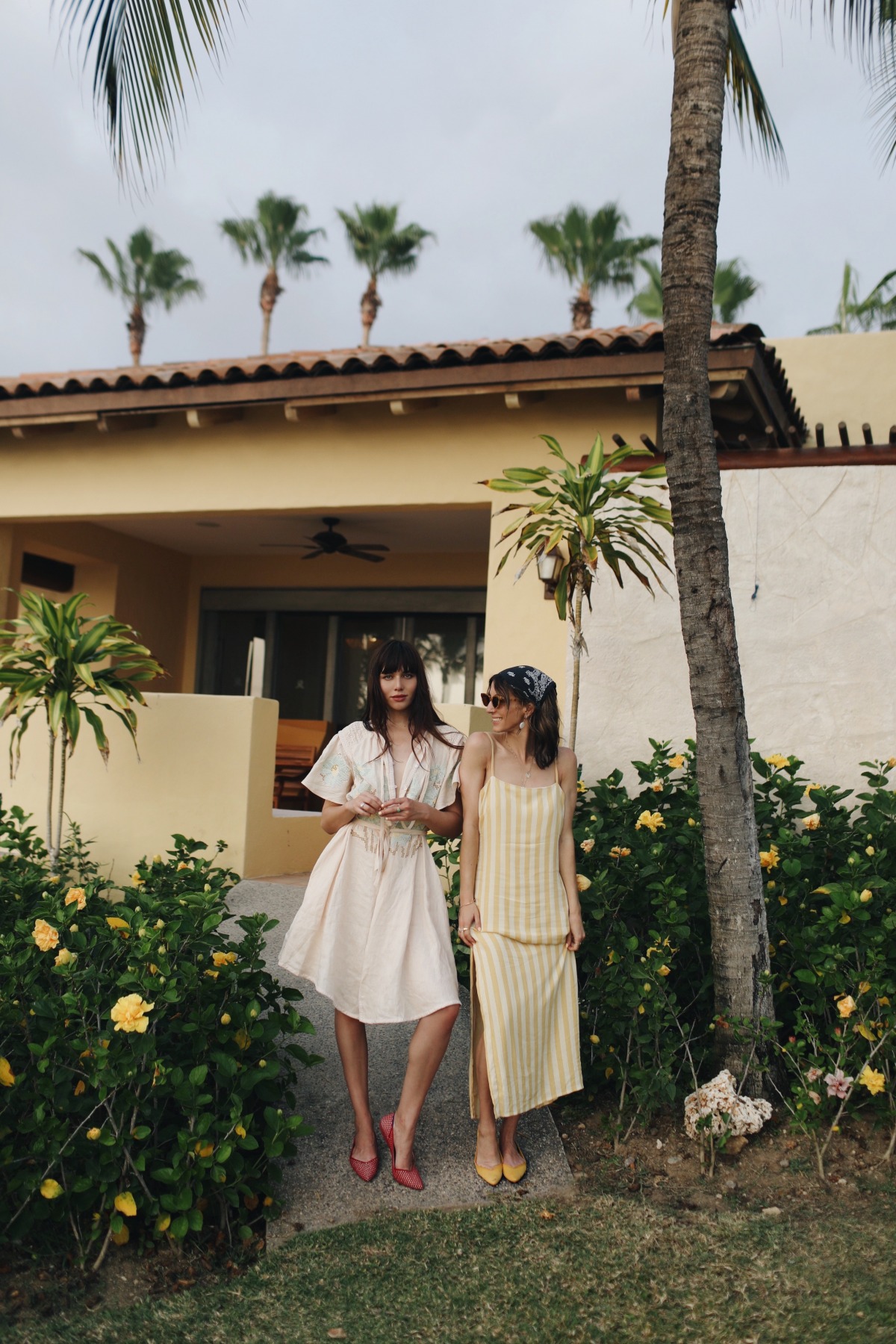 Rothy's Red Apple Honeycomb Point.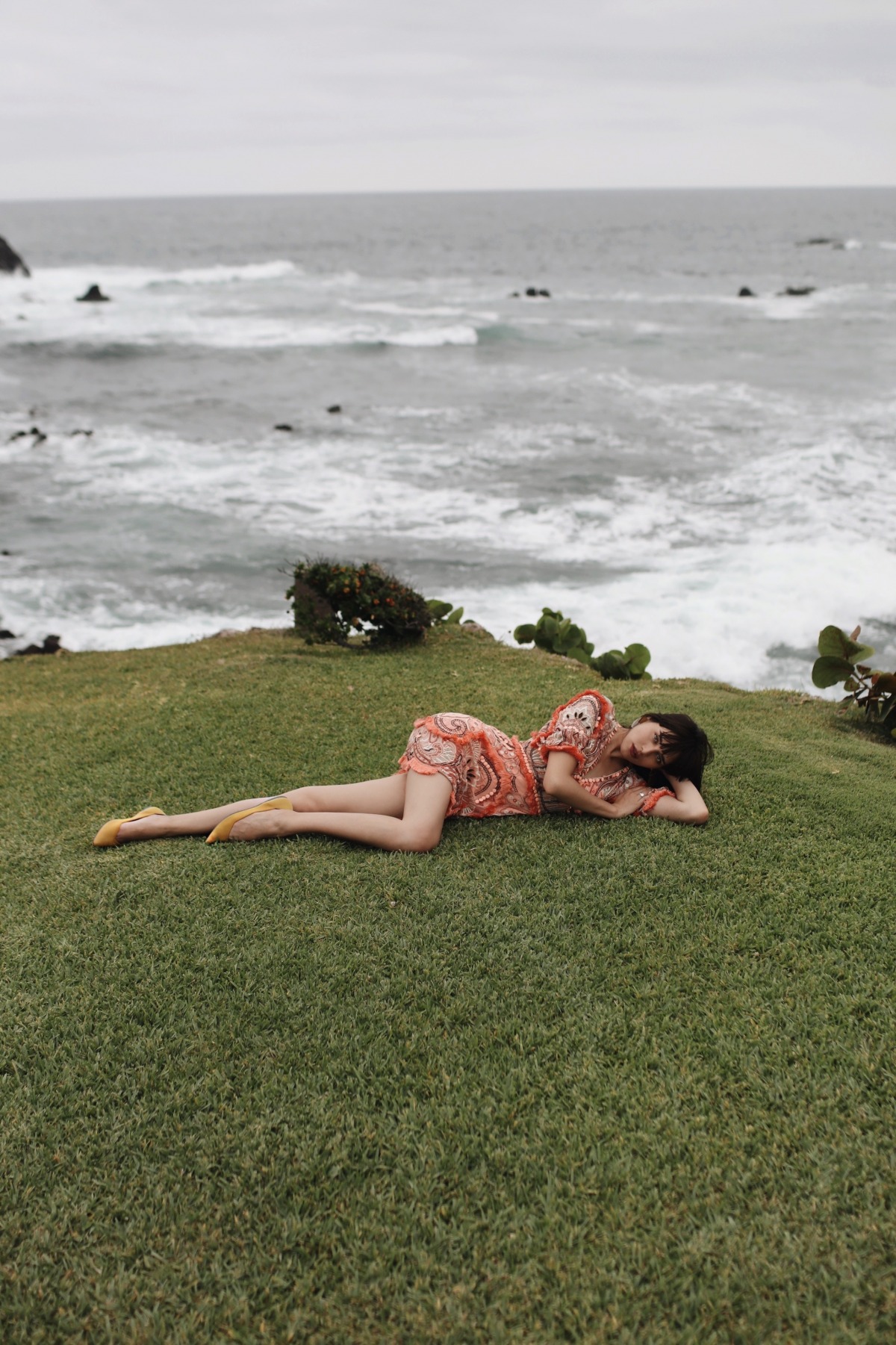 Rothy's Marigold Point.