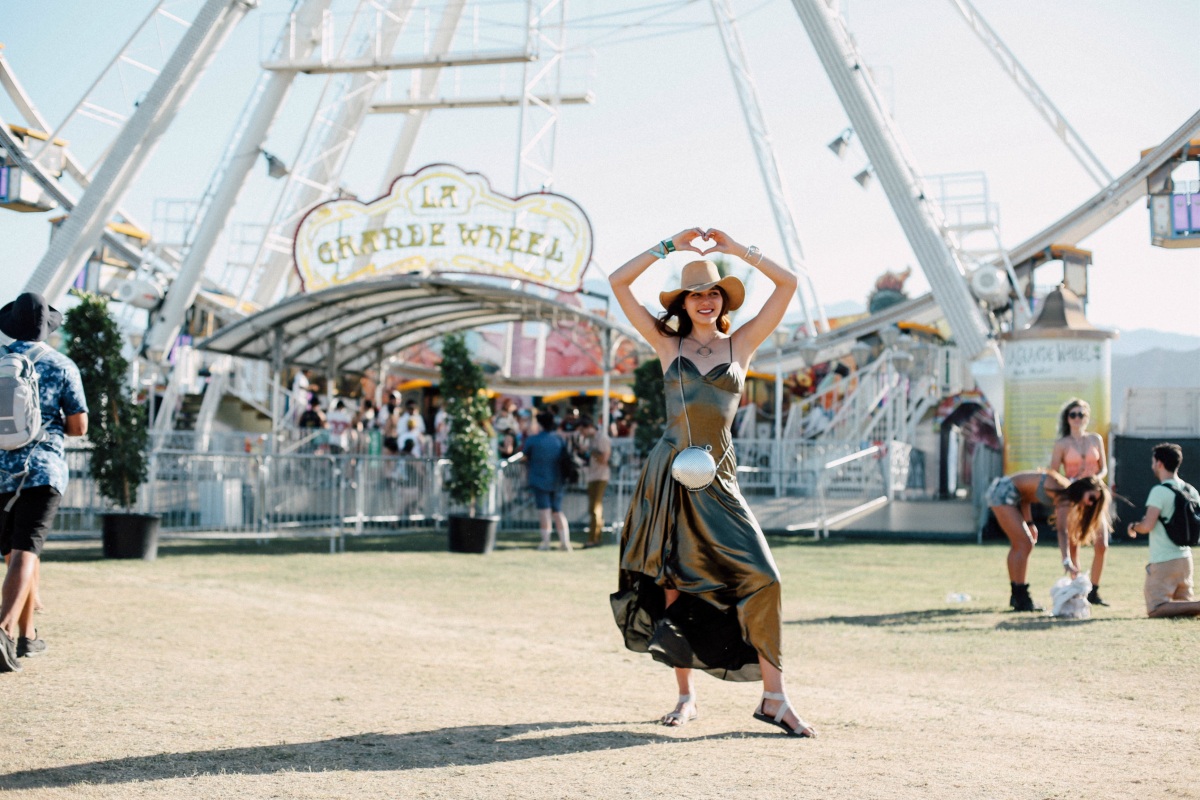 I have survived my 5th Coachella! What a weekend! No crazy festival is never complete without my Reef squad from Southern California. They always say "How long are you staying in NYC? You know you're still a California girl at heart!" It's true. My heart still beats for the west coast. That tan you get on your left arm from sitting in the car. The gnarly beach waves the moment you step out of the salt water. But most of all, it is the ability to wear sandals every day of the year that always brings me back home. By now, you know all about my love for the Reef Rover. The Rover sandal. The new Rover fringed sneaker. There's just something about the Rover that never gets old to me. It's that I can go dancing, I can walk miles, hike, and walk through water in them because they are so comfortable. It's that Swellular Technology, man. Your feet will thank you! They mold to you the moment you put them on. I leave them by my doorstep because they're the first thing I gravitate to when running out the door.
Plus, I love dressing them up. They're simple so I can go wild with the rest of my ensemble. Leave it to me to take my favorite surf sandal and pair them with a flashy gold spaghetti strap dress. Its the New York City in me too…I like to add a dash of glam. Or I'll pair them with leather shorts by the pool. Climb rocks in them in my bikini. I wasn't given the nickname "punk" in grade school for no reason. I've always been one who took the adventurous route and have fun along the way. There's never a reason not to laugh and live in the moment. For this festival, we had a really awesome group. Professional rock climbers were in our house from The North Face and of course our Reef pro surfers: the awesome Mike Lay from Cornwall, England and Victoria Vergara from Biarritz, France. You may say we were a pretty random bunch, but that's what made our Coachella weekend extra memorable. We all come together because we have many things in common. We all seek adventure, travel for a living, and like to bring that little extra excitement to whatever we put our minds to. I think that's what I love about my Reef family. Living life a little bit on the edge and not being afraid to get down and dirty. Sometimes you don't need the pretty festival dress. Just your bikini, my Rovers, and a good bottle of sunscreen.
Favorite gigs at Coachella?
Sia: For sounding amazing (even though incognito as always with her bangs) and for putting on a memorable, heart stopping performance featuring my favorite actors and dancers.
Guns n' Roses: Even sitting in a chair due to an accident, the man can sing.
Ice Cube: Because the movie Straight Outta Compton was by far one of my favorite movies this past year!
// Reef Rover Hi sandal //
// Reef Rover low sneakers //
// Reef Day Catch sandals //
shop all shoes at Reef.com
also featuring: Haute Hippie gold and black sheer dress, Ax + Apple necklace, Halston metallic bag, Lack of Colour hat, LoveShackFancy top, Intermix leather shorts, Roe + May floral dress, and Solid & Striped bikini top + bottom + one-piece 
// photographed by Dylana Suarez //