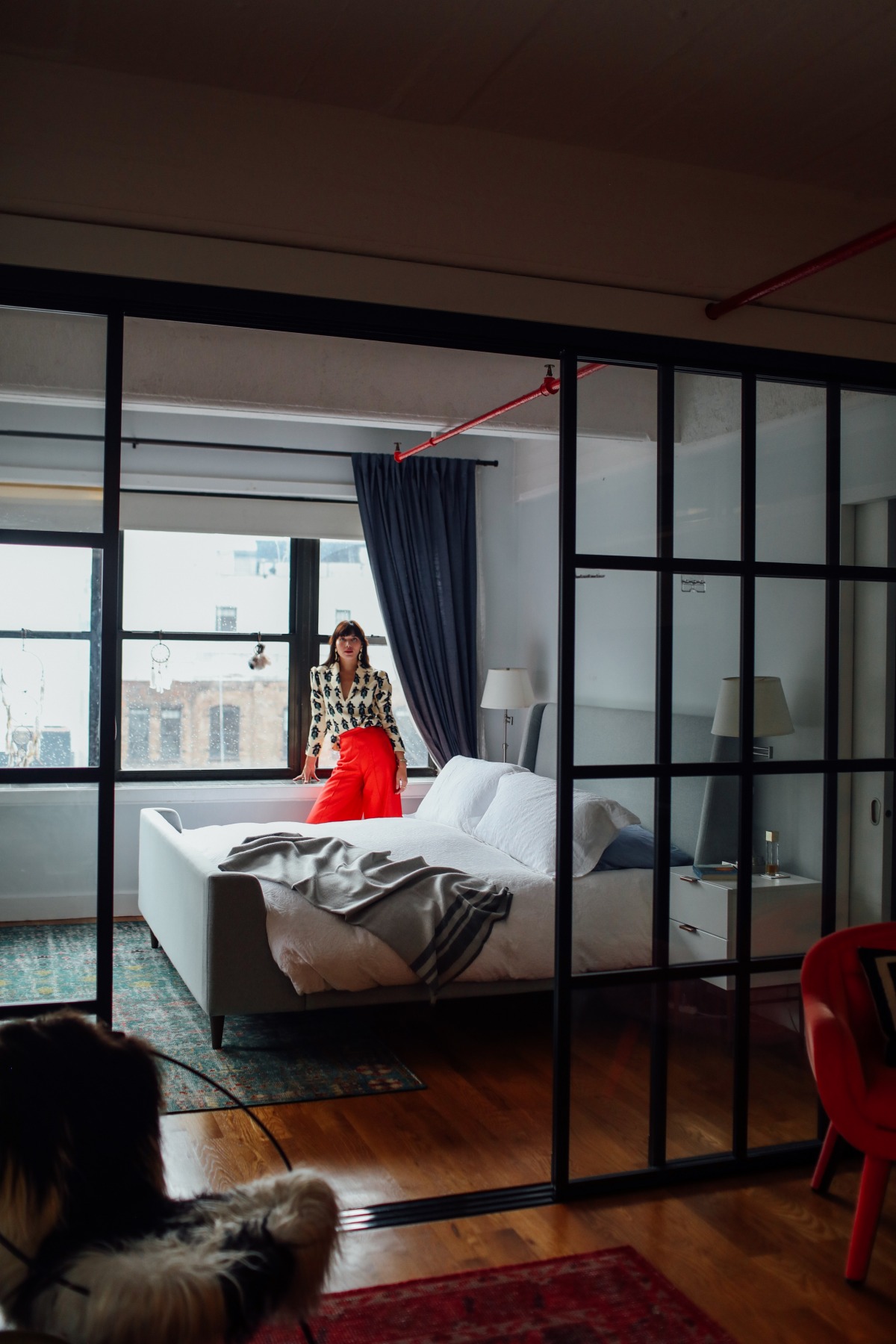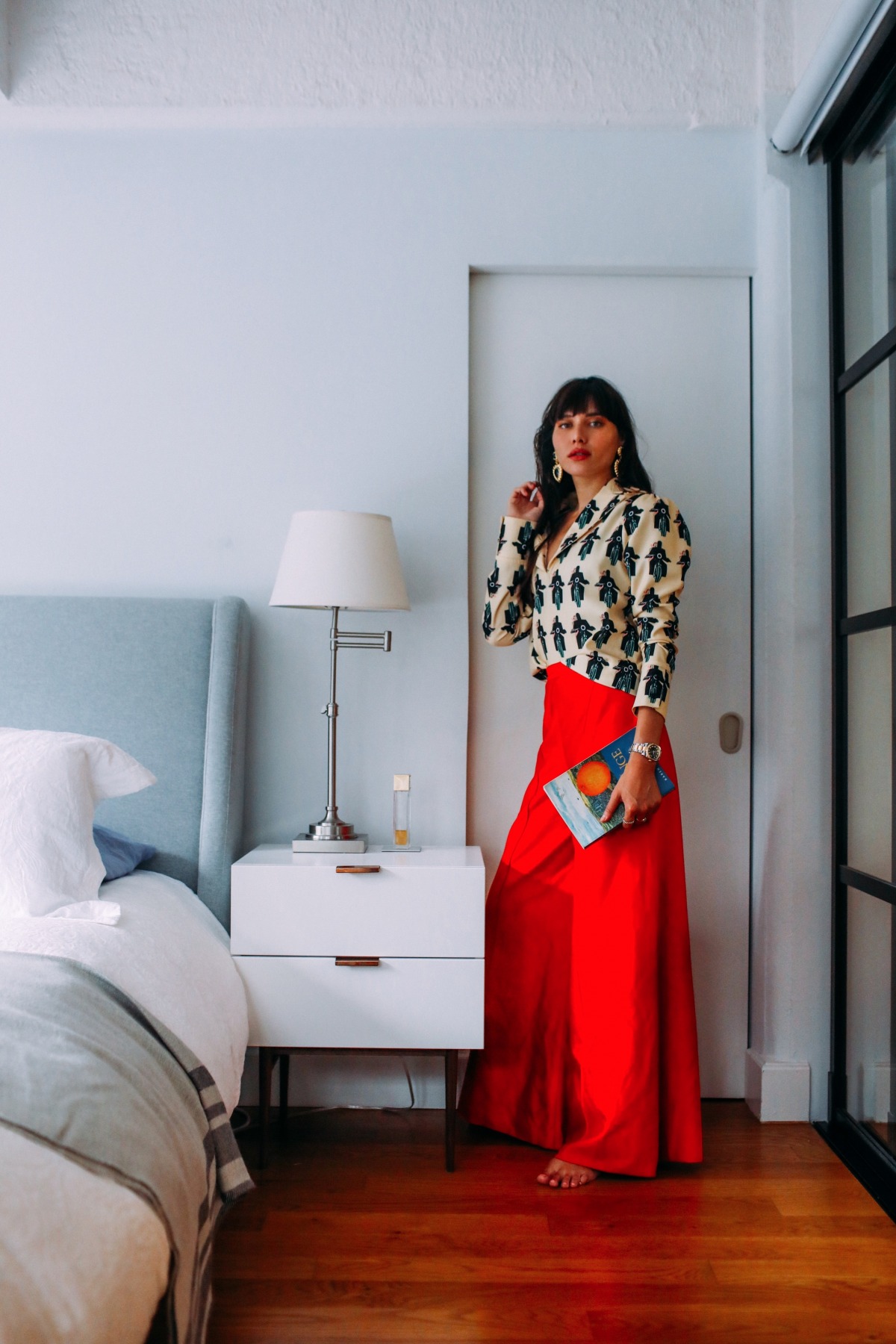 NYC.
You will notice my home decor tastes differ from coast to coast. In my NYC loft, I crave a super clean palette. Everything structured, white, and modern. I like this really simple contrast against my chaotic NYC life. My bedroom is a place of zen! And I don't like much to distract me when I'm sleeping. A blank slate before bed really helps me unwind. Here in both my NYC and LA homes, you'll find some really special Rove Concepts pieces that will last me a lifetime.
In NYC, I wanted something extra simple that went with crisp white sheets and lifted off the ground so I can really take in the my views of the river and Manhattan from the window. The Rove Concepts "Ayda" bed was the perfect fit. I went with it in a King size. I like hopping into a spacious bed that immediately makes me feel like I'm living the suite life in a hotel. I travel so much and sleep is just so important to me. My bed has to be extremely comfortable and roomy, with that fresh hotel feeling. Complete with the Rove Concepts "Margot" nightstands, it's a dream. These nightstands are a perfect pair with the Ayda bed. Large enough to hold all of my bedside necessities like my journals and face and body creams. It's part of my nightly ritual to flick on the lights and just write from bed, complete with a chai tea.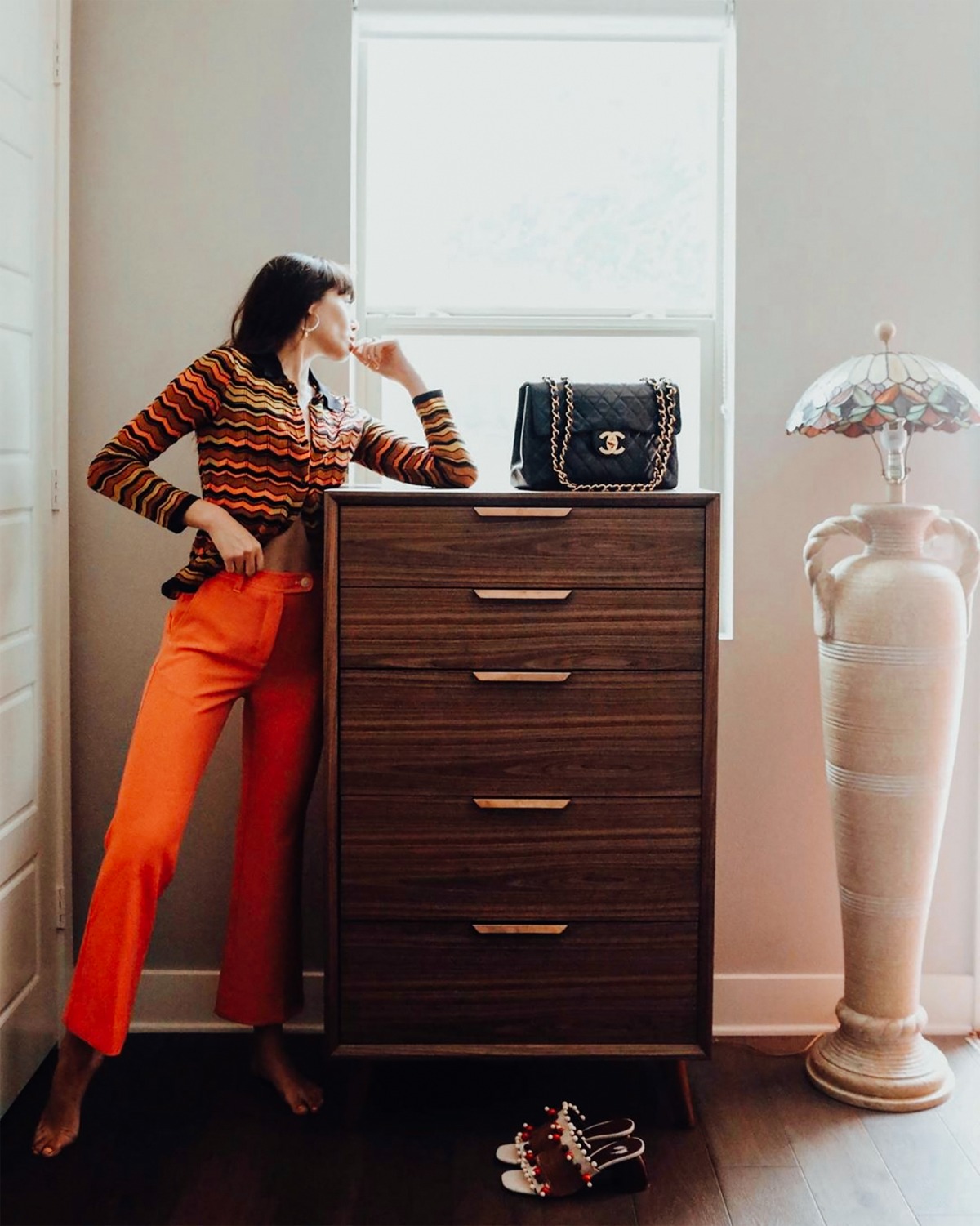 LA.
In Los Angeles, I like to play with the all the sunlight, giving this brand new space, a lived-in feel. Mixing vintage, second-hand finds like this grandiose lamp against the Rove Concepts "Asher" dresser. Finding this shape in a mid-century modern dresser is hard to come by! Luckily, Rove Concepts has a variety of tall, slim sizes that work well in closet/bedroom spaces. This piece is simple, so well made, and just a stunner. I love the sleek wood with Rove's iconic brushed copper handles which you'll find in both my NYC and LA home styles.