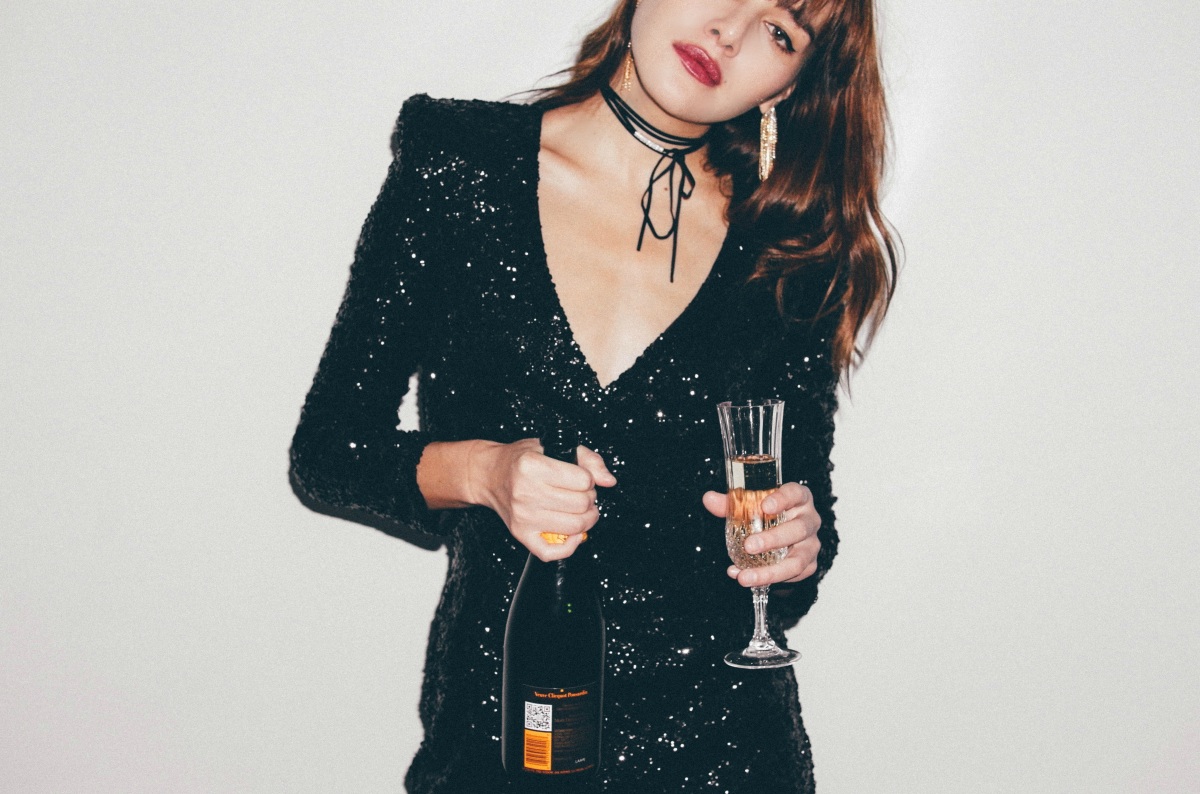 It's almost New Year's Eve. I know it's cliche to wear sparkles this time of the year, but it's hard to not indulge in them. And when I say indulge, I mean really INDULGE. Go nuts. The whole shebang. This month I partnered with Express and I found everything to suits my fancy. A bold-shouldered all over sequined dress. The shining star of my night out with friends. An ode to the 80's with the oversized shoulders. Glam gold earrings giving me all the reason to tuck my hair behind my ears. A velvet choker that wraps all around twice and touch of sparkle in my clutch reflects the disco ball at the same time. A glass of champagne in my hand the whole night through, because this is the one night that I like to go all out. The bubblier the better, just like the sparkles. Fishnet stockings because a dash of 90's punk always seems to fit in situations like this.
I try not to get sad and nostalgic over having to say goodbye to 2016. It was truly an amazing year, full of surprises that made the year surpass all expectations of what a good year could be. For that reason, I want to go out with a bang, and ready for more fresh surprises in 2017. I'm ready for it, are you???
Thank you Express for partnering with me on this post.
// EXPRESS sparkle dress, EXPRESS velvet choker, EXPRESS earrings, EXPRESS faux fur and glitter wristlet //