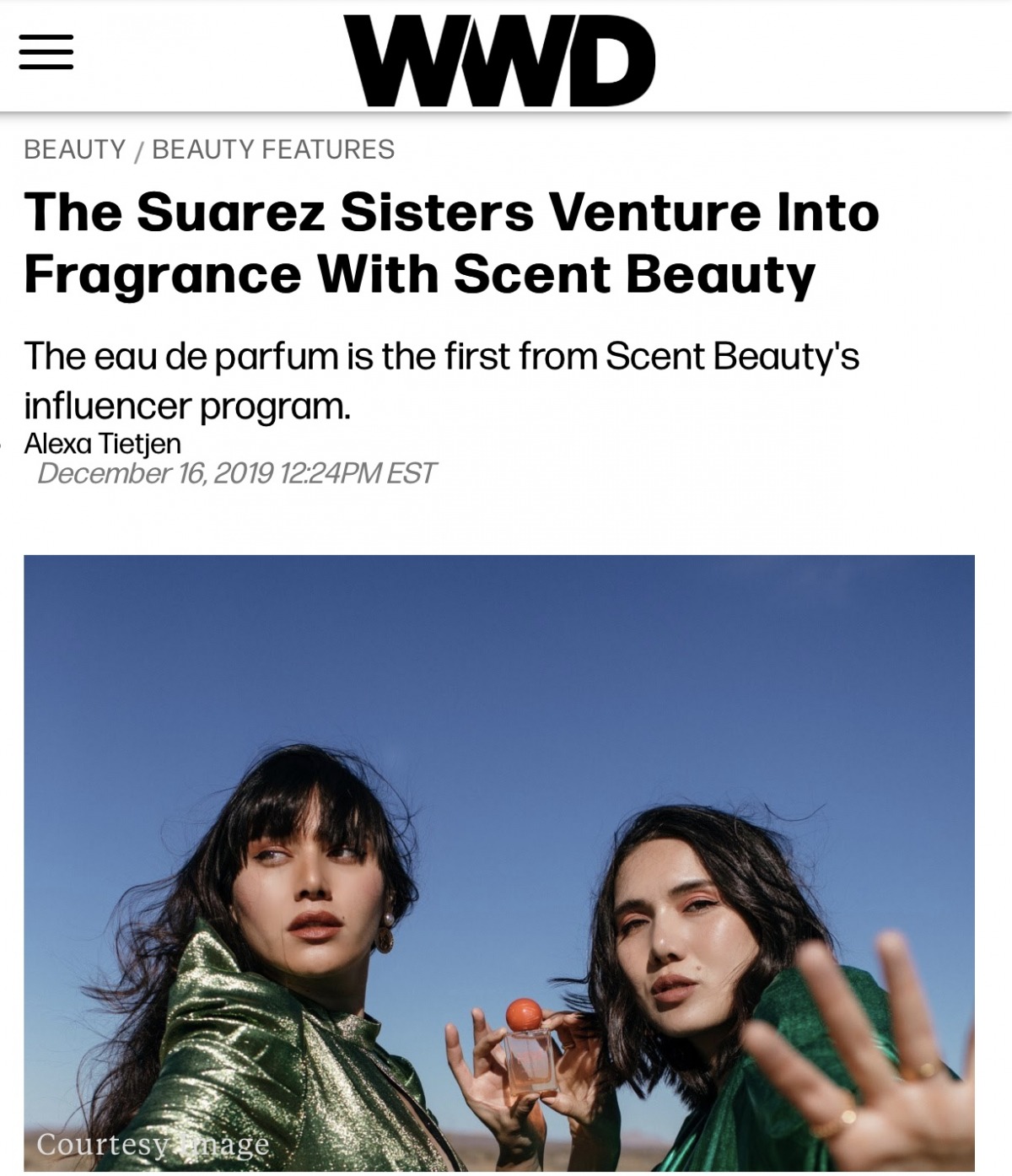 // NATALIE DYLANA Eau de Parfum //
This has been the most exciting article yet! Thank you WWD for this incredible insider's look for our new venture. Dylana and I have been having a whirlwind past few weeks! We have just launched our very first fragrance, NATALIE DYLANA Eau de Parfum, exclusively available now at Scent Beauty.
Take a peek inside our article below for an insider's look at this amazing partnership. We couldn't be happier to now be able to create and story-tell through fragrance. Fragrance always felt like a very untouched space in the digital world, and we're so excited to join Scent Beauty in pathing the path of creating individual, personal fragrances for niche markets online. What I absolutely love about our fragrance was the team we worked with: Firmenich laboratories, the most experienced and professional team at Scent Beauty, and of course, creating a super quality, elegant product. NATALIE DYLANA Eau de Parfum is happy, it's warm, it's elegant, it's sensual. It's a scent that adds to one's essence. It's wearable for both day and night. Never overpowering, just simply perfect on the skin. It's all about the duality of sisterhood. Each note contrasting, yet complimentary. We incorporated our playful side with fig and mandarin, our sensual side with jasmine petals and orange blossom, and our edgy sensual side with musk and cedarwood. Now that is a dream in a bottle.
We are so so happy to see you all enjoying the fragrance so much! I will be posting our ad campaign very, very soon!
Shop NATALIE DYLANA Eau de Parfum here.