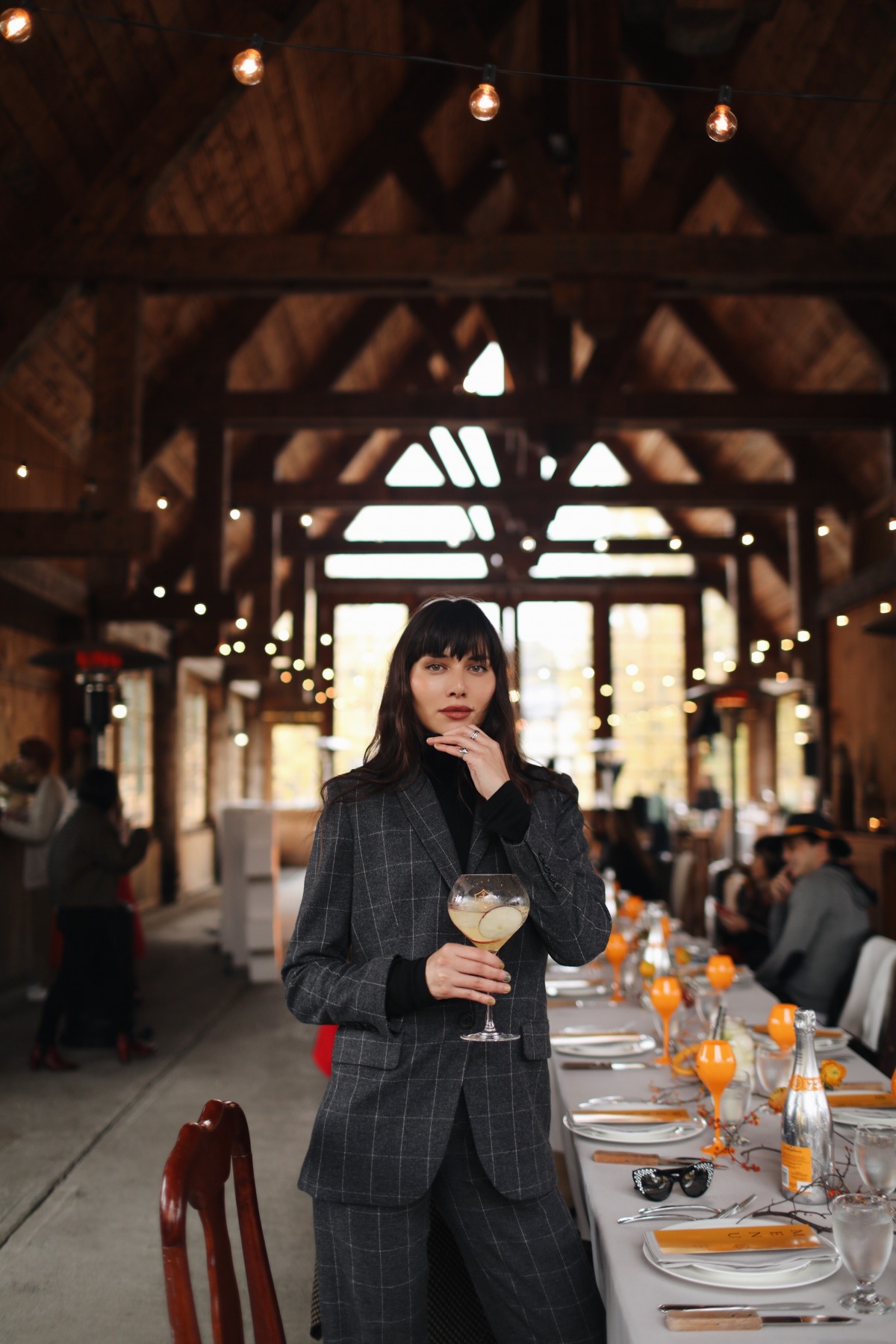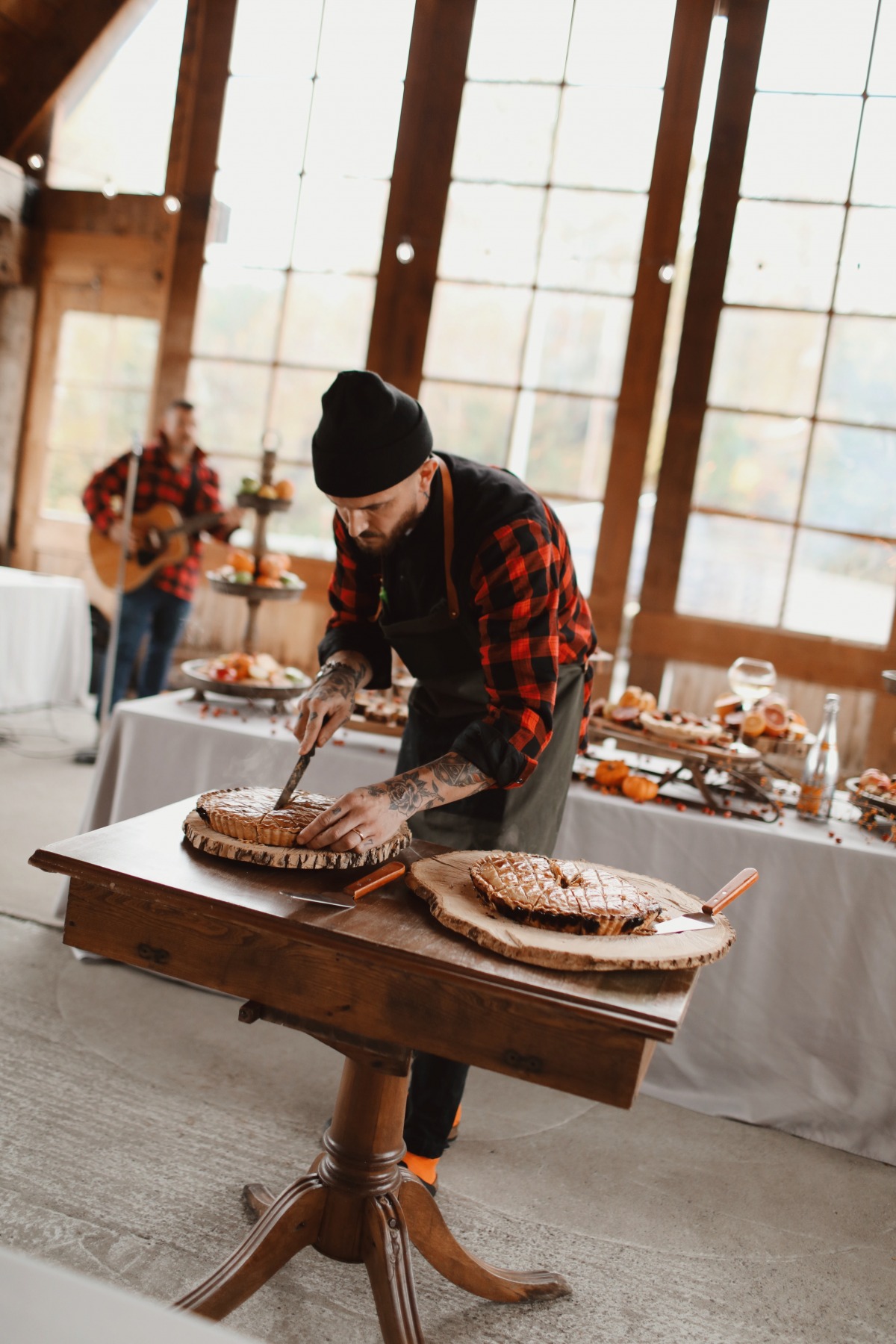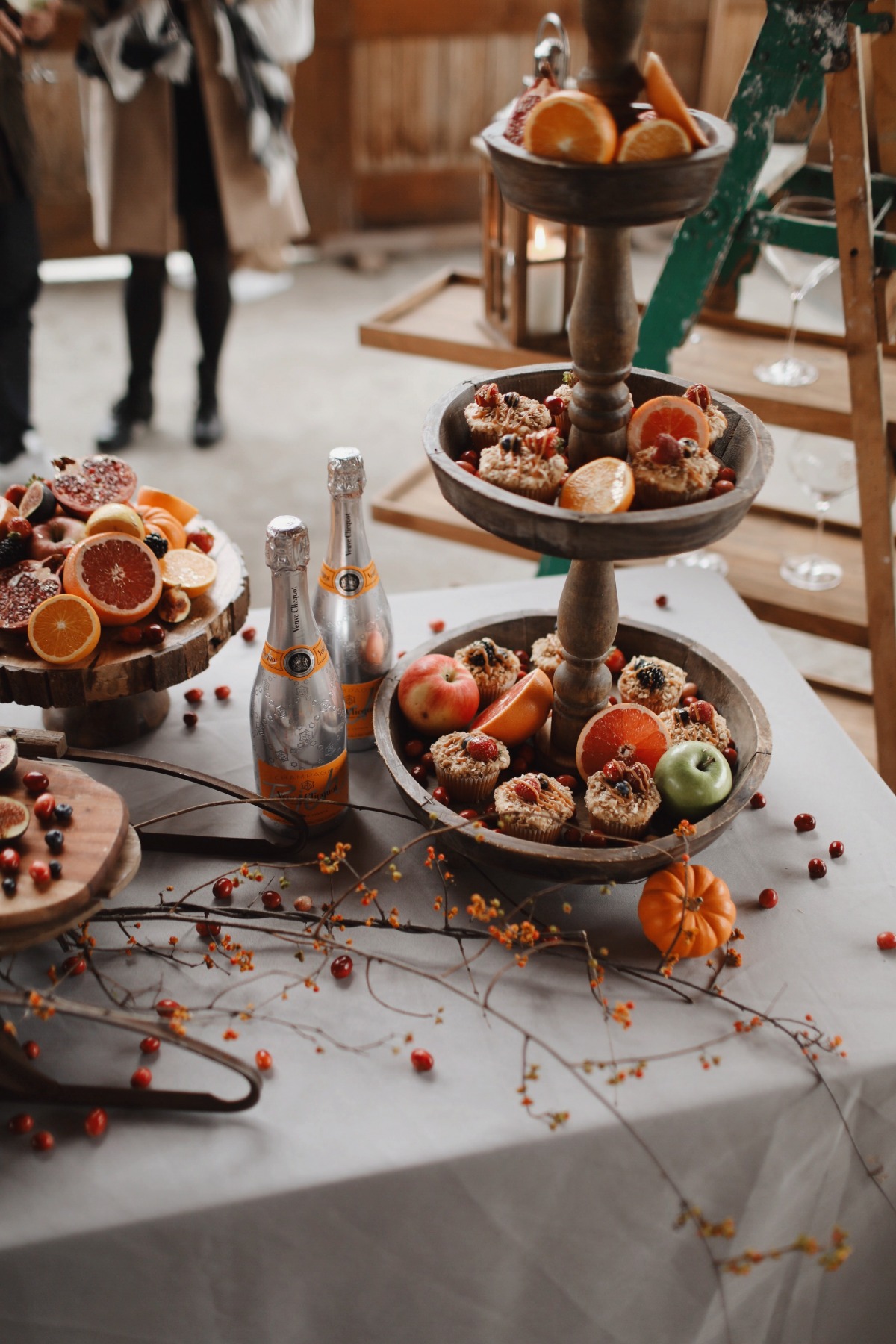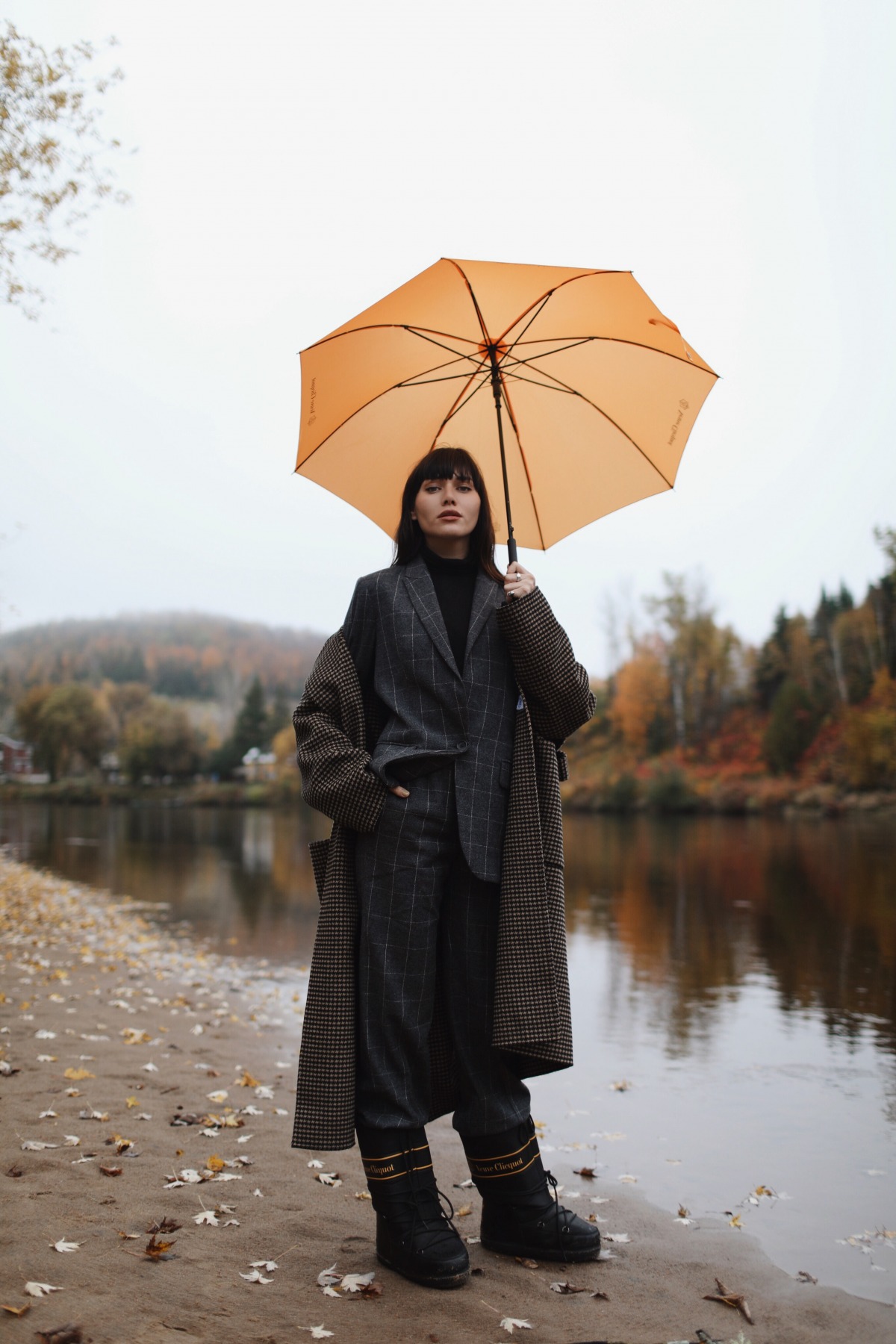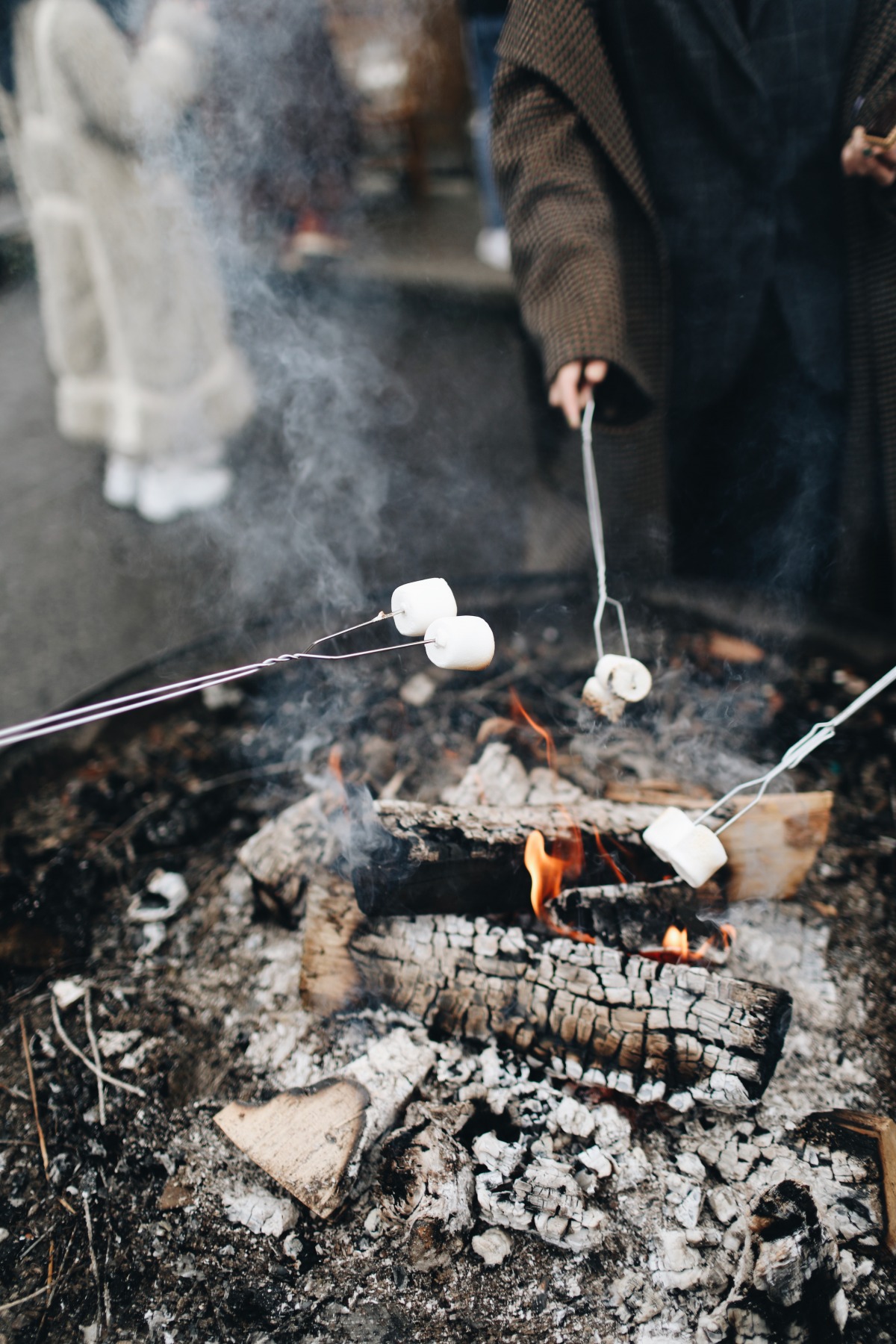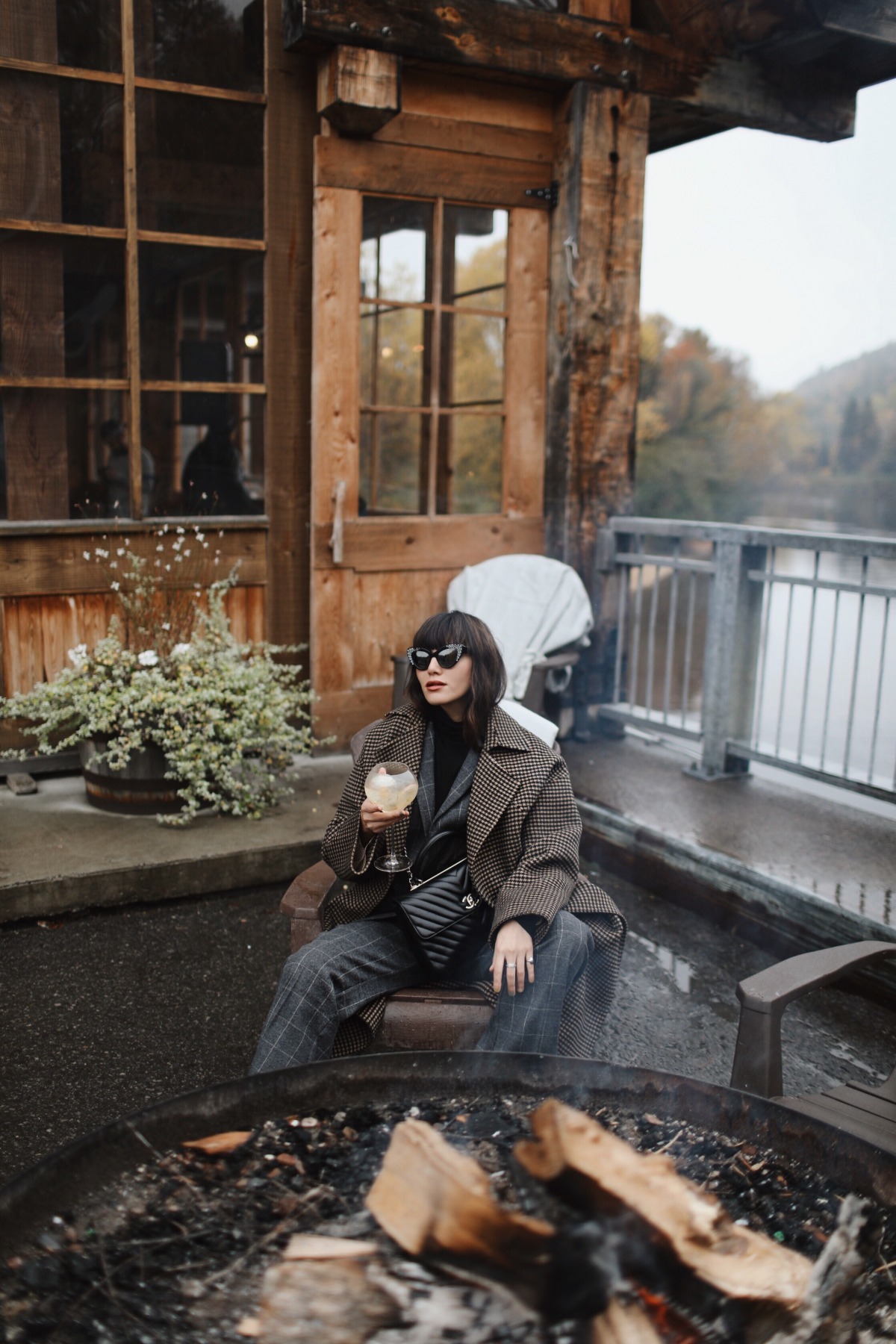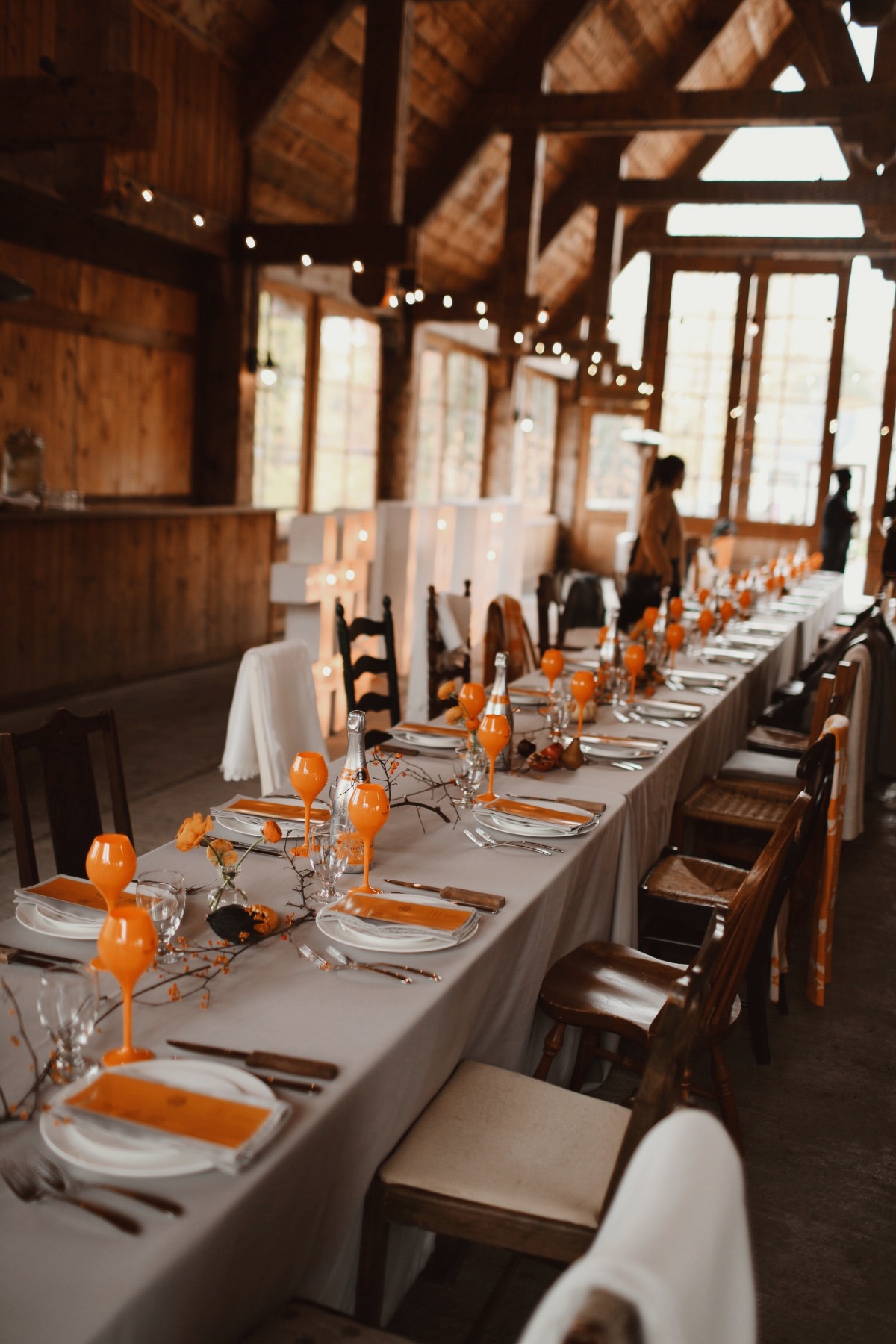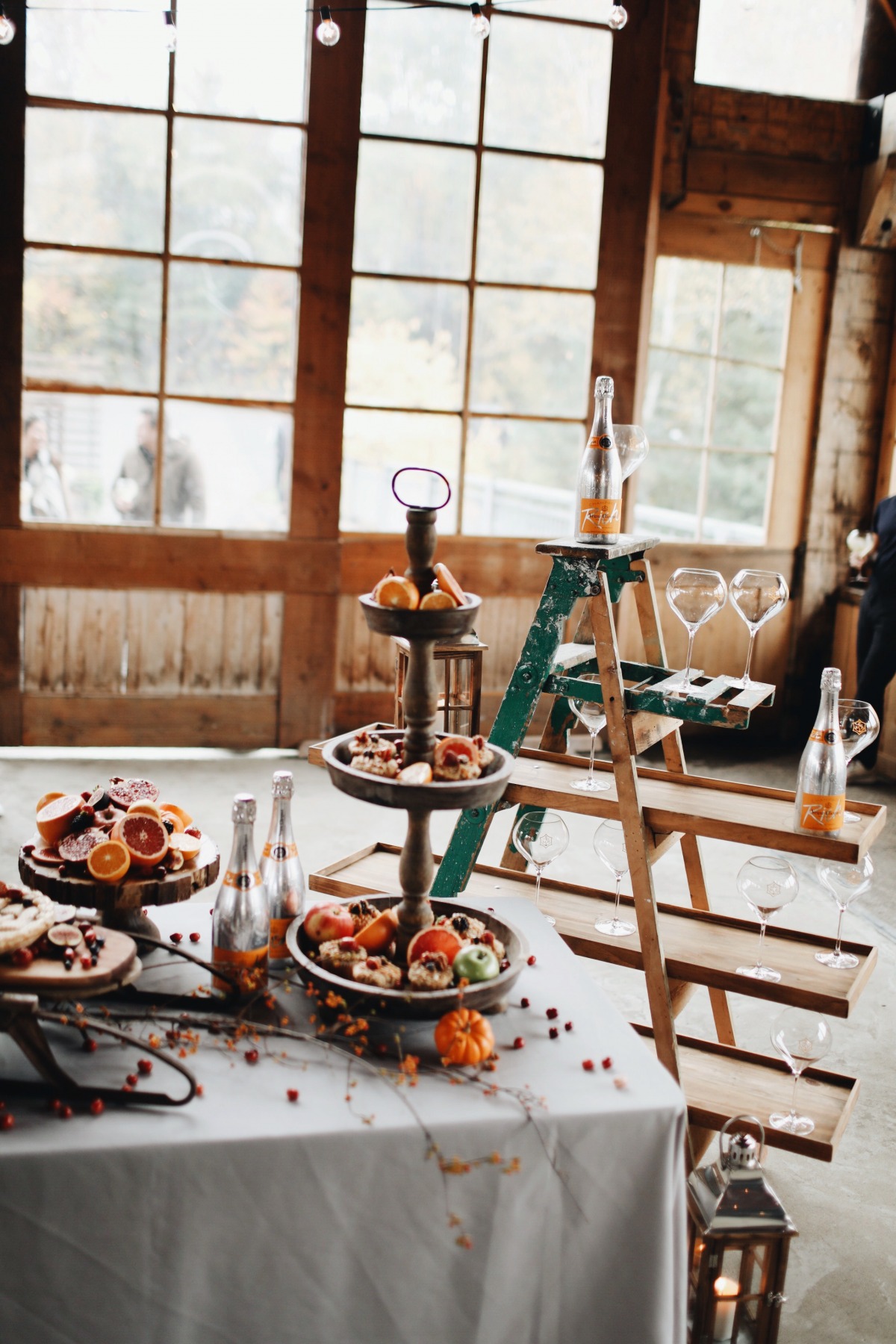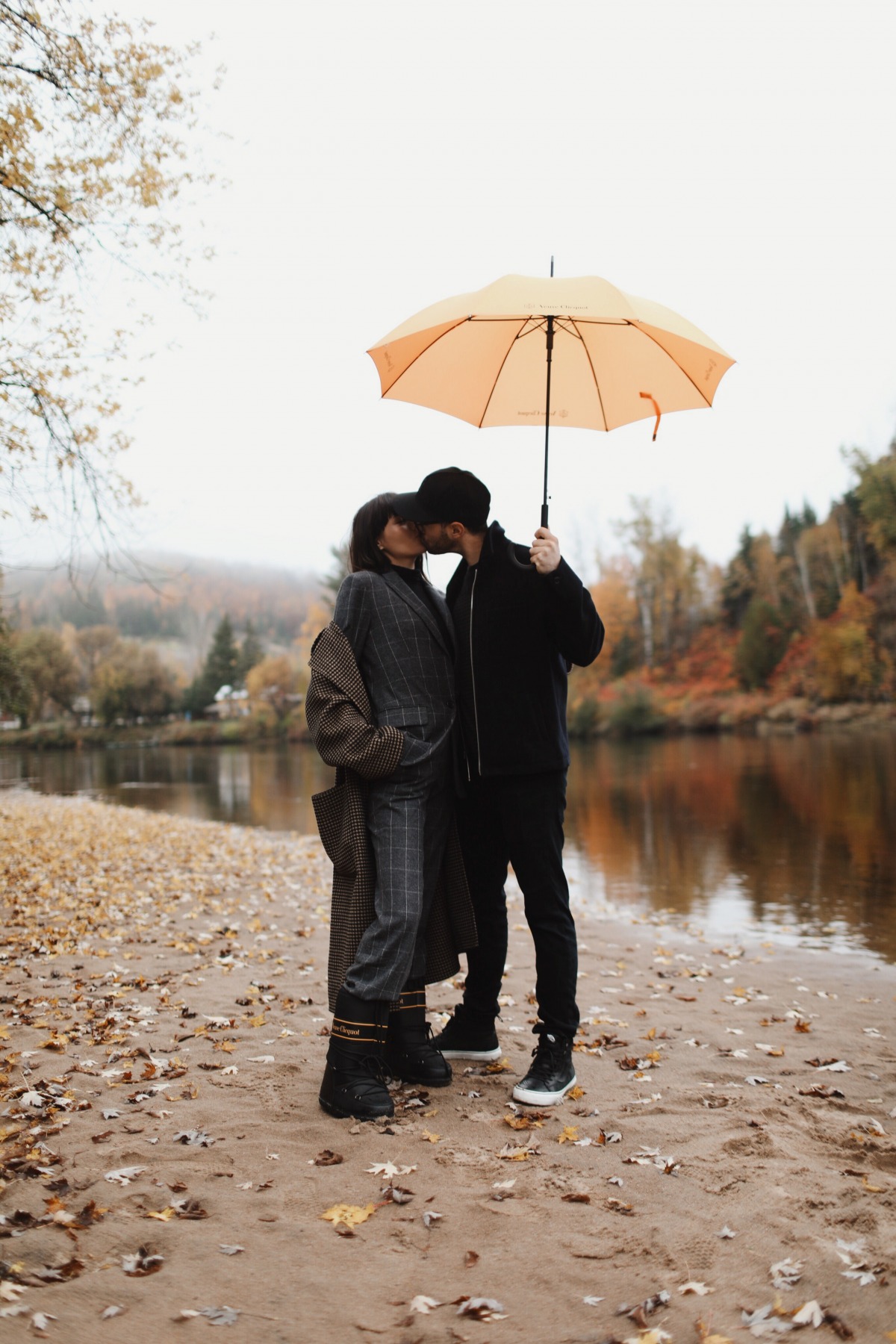 Close your eyes. Dream up your most perfect fall day. To me, it's a flannel shirt. It's the smell of the s'mores cooking in the backyard and meat pie baking in the oven. It's a giant wooden log cabin. It's the view of nothing but gorgeous trees turned burnt orange, brown, and yellow. It's the feeling a drizzle coming down on the window pane and the soft sounds of the guitar strumming in the distance. It's a glass of Veuve Clicquot Rich served with slices of either apples or fresh tomatoes. Mont-Tremblant in Quebec is what you would only see in movies. It's the most beautiful place I've ever seen during the fall. So picturesque. So unreal. The air just feels really, really good against your face, even snuggled up in a giant coat. I quickly became obsessed with this little ski town.
I went both behind the lens and in front of the lens this season with Veuve Clicquot. Photographing for such an iconic French champagne house like Veuve Clicquot always feels special. One sip and suddenly my travels with the team flash through my mind: Paris, Reims, London, Maui, Los Angeles, and now Canada. It makes me smile. The memories I have with this champagne will last forever. This experience, in both Montreal and Mont-Tremblant, felt so authentic for Veuve Clicquot Rich. Tis' the season for Clicquology: the art of preparing drinks with Veuve Clicquot. Veuve Clicquot Rich was especially made for this mixology. It allows me to find new ways to drink champagne. This season I'm gravitating towards pears, apples, tomatoes, pomegranate, and hibiscus tea to experiment in my drinks. I like mine at brunch, served with a plate of squash salad, chicken pot pie, and side of mashed potatoes.
Bellies full, we ventured down to the lake, looking up at our cabin. Today was just as good, if not better than Thanksgiving. And trust me, I have so much to be thankful for this year. All you could see is the party inside and the smoke from the fireplace blowing in the wind. I've never seen anything so perfect.