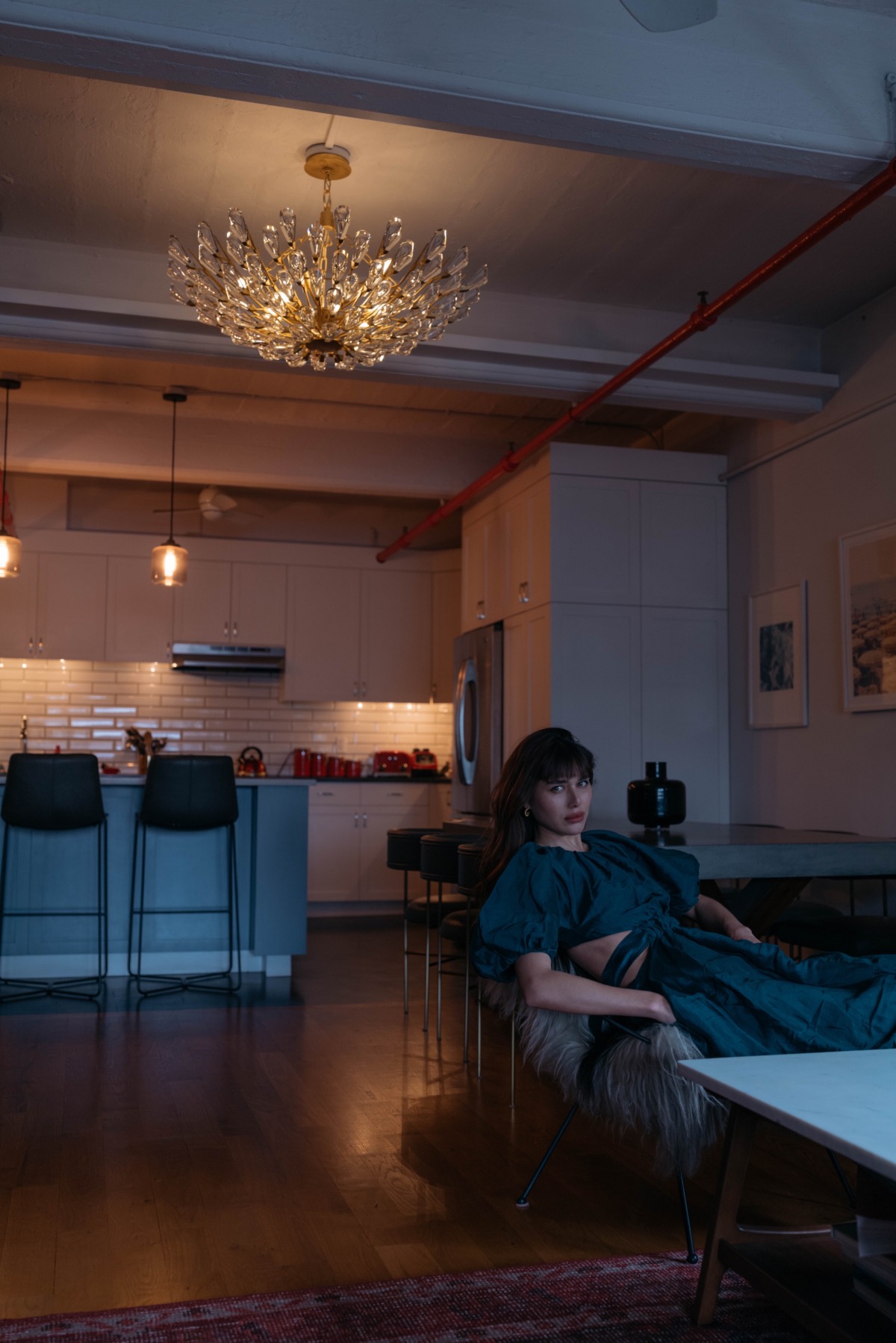 // Hudson Valley Lighting Tulip Gold Leaf chandelier, Hurley floor lamps, and Locust Grove turquoise lamps //
To have a chandelier in my NYC loft was a dream of mine. I used to walk the streets at night in Brooklyn Heights and would just stop and stare at the twinkles coming from chandeliers in beautiful townhomes. And maybe now, when someone walks by and looks up to my windows, they will get a glimmer of inspiration as well. Timeless. Elegant. It's everything I love about home decor. I am so excited to have partnered with Hudson Valley Lighting to feature a few key pieces that really transformed my space. This is the definition of mood lighting.
Meet the Tulip Gold Leaf chandelier. It's a very different twist on a chandelier as the crystals face upwards rather than hang down. It's uniqueness and complexity is what made me gravitate towards it. Plus, tulips remind me of spring and re-awakenings. This is a piece I will keep forever and take even to my next home!
The Hurley floor lamps are simple and chic. I really love clean, white shades and a luxurious base. My living room is already feeling much brighter.
In my bedroom, I got a matching set of the Locust Grove turquoise lamps! In my bedroom, I love little pops of color, and this was a perfect addition. It feels modern yet playful.
So how are you creating the mood in your home space?