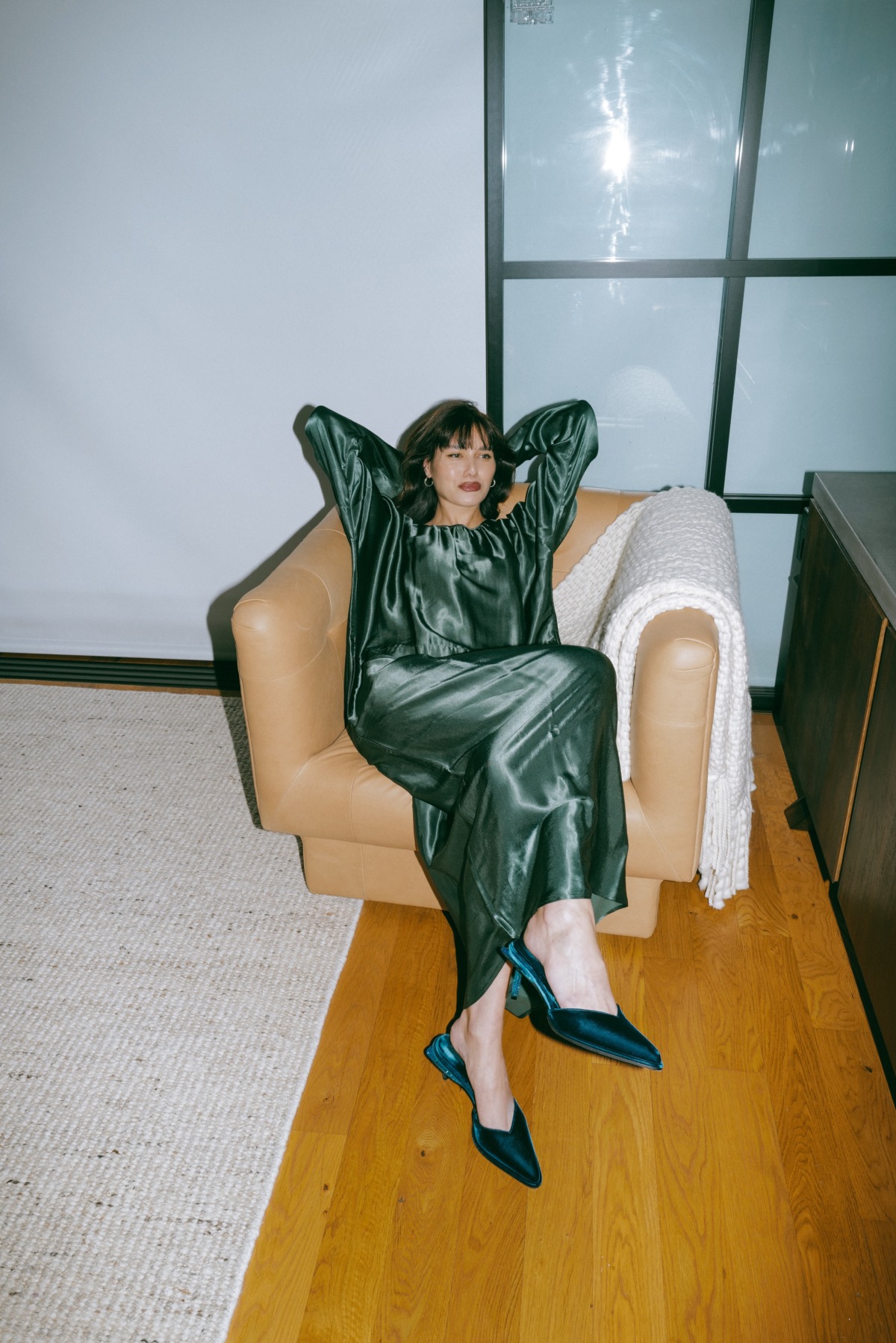 I got to site down with the Lulu & Georgia team here at home for an interview to discuss chic holiday decor, how I ended up in Dumbo, and the perks of having your sister and best friend as your neighbor, living in the same building in fact! When browsing the Lulu & Georgia site, I went for pieces I knew I'd keep forever when shopping for my holiday decor, with a very minimal approach. That's my mindset whenever I'm decorating or picking up new pieces. To keep it minimal but merry, I just added a little green with a eucalyptus garland, fresh flowers, and some beautiful mood lighting.
Maybe invest in a timeless chandelier or table lamp. Centerpieces always add an artistic element to your holiday decor that feels timeless but fun.
My tip is to keep your decor elegant, with a less is more approach. The cake stand is a really special and cool piece because everyone loves dessert, and it's beautiful. I kept my color palette mostly gray and beige, with little pop with the red ranunculus. The wine glasses in blush are elevated but still understated, which I love.
Read the full "Going Door-to-Door with the Lim Suarez Sisters" interview here.