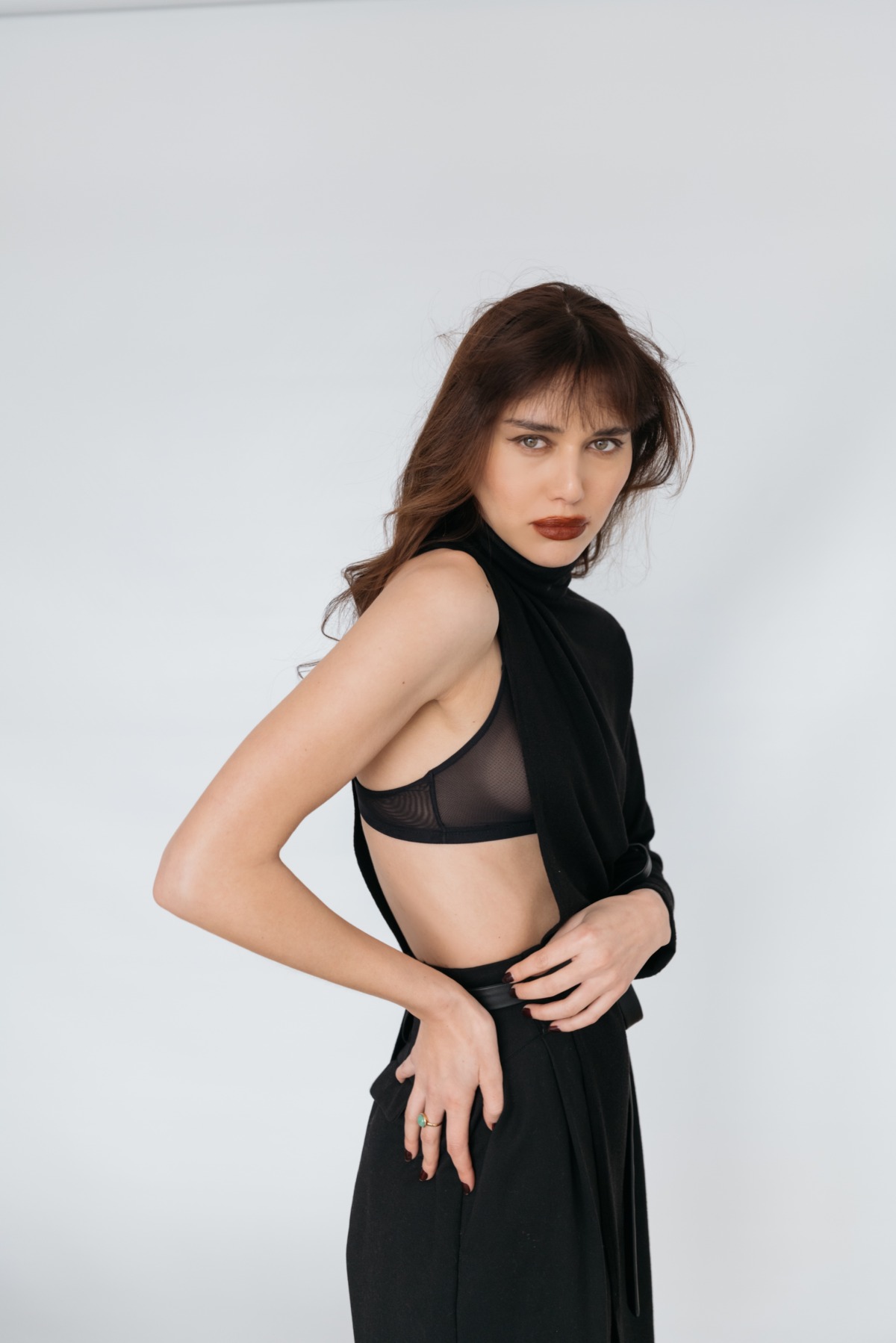 // Armani Beauty Lip Maestro Liquid Matte Lipstick #209, Nisse top, Sass & Bide pant //
Hair and makeup by Henry de la Paz.
There is something perfectly 90's about this Armani Beauty lip. This shade #209 reminds me of the shades my mother wore growing up. Pretty rustic browns all over with fluffy bangs and a classic black turtleneck. Simply chic. I recently was back on set with the Armani Beauty team here in NYC and I can't wait to show you what we're working on next! It felt good to be back in the studio and working with a large crew! Suddenly, the world felt normal for just one moment. I am feeling extra lucky and grateful these days.