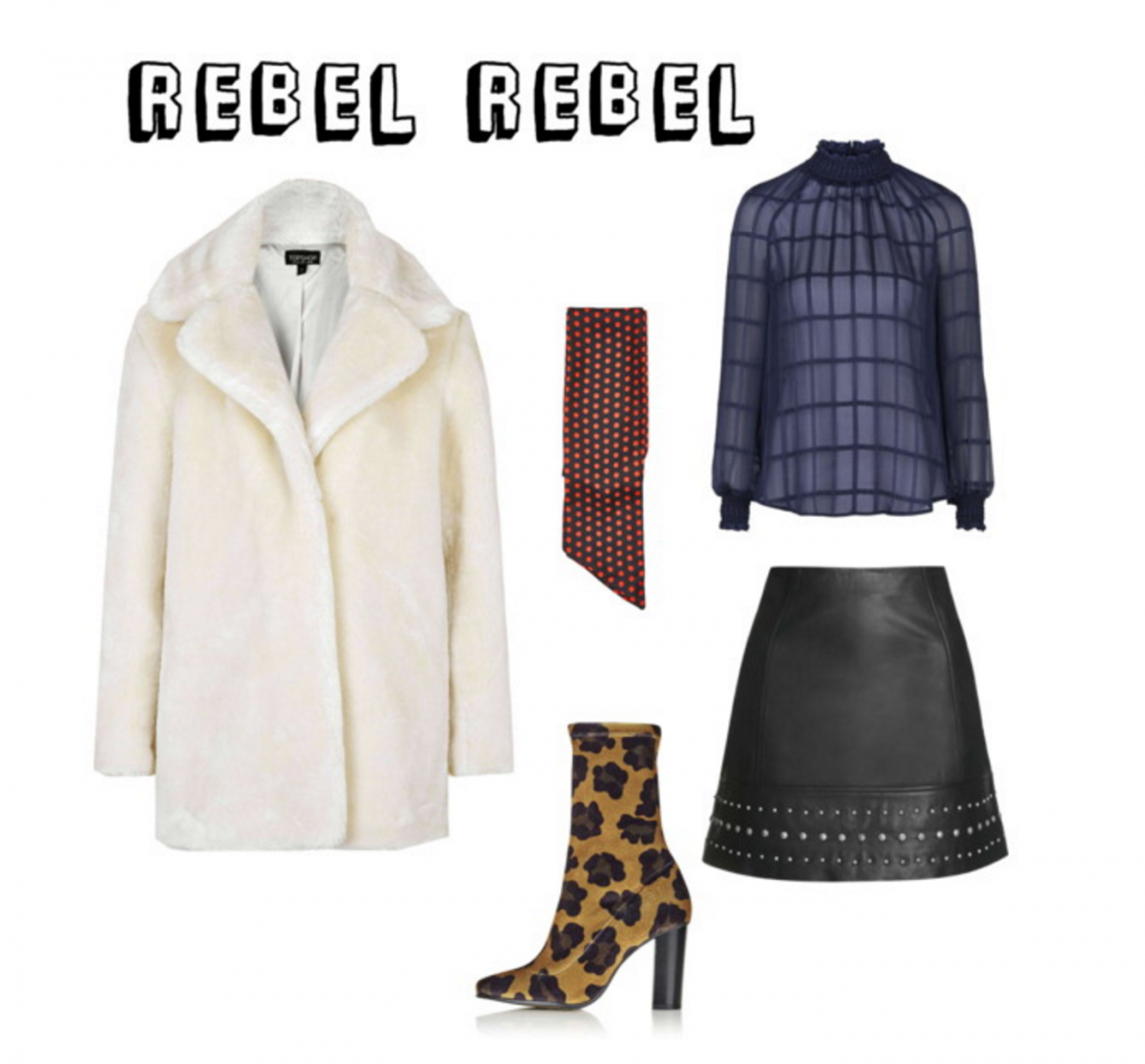 My gal pals are all inner rock n' roll stars. We love going to see concerts at Baby's All Right. We love shopping together. We love leopard, studs, fur coats, skinny neck scarves, victorian age blouses that cinch high up on our necks. But most importantly, we LOVE to share our clothes. Luckily we are all super tall and share the same shoe size. There will definitely be times where I haven't seen my leather jacket for over 6 months, but that's the amazing thing about friendships. Your friends are around at all time when you need them (even when you need that leather jacket). Right now, I've been doing a lot of online shopping. TOPSHOP is my go-to. And this season, I've got a REBEL REBEL thing going on under the tree. Ankle boots that'll make any boy swoon. Multi-colored faux fur coats for glam nights out in Manhattan. And of course, my personal favorite: a good Western belt, because it's always the last thing I throw on my favorite pair of high waisted jeans. Flattering classics with a twist. Plus, knowing you can borrow is always a plus.
And now you can create your very own TOPSHOP "WANT LIST" and share it with your friends. Maybe you will get just what you wished for!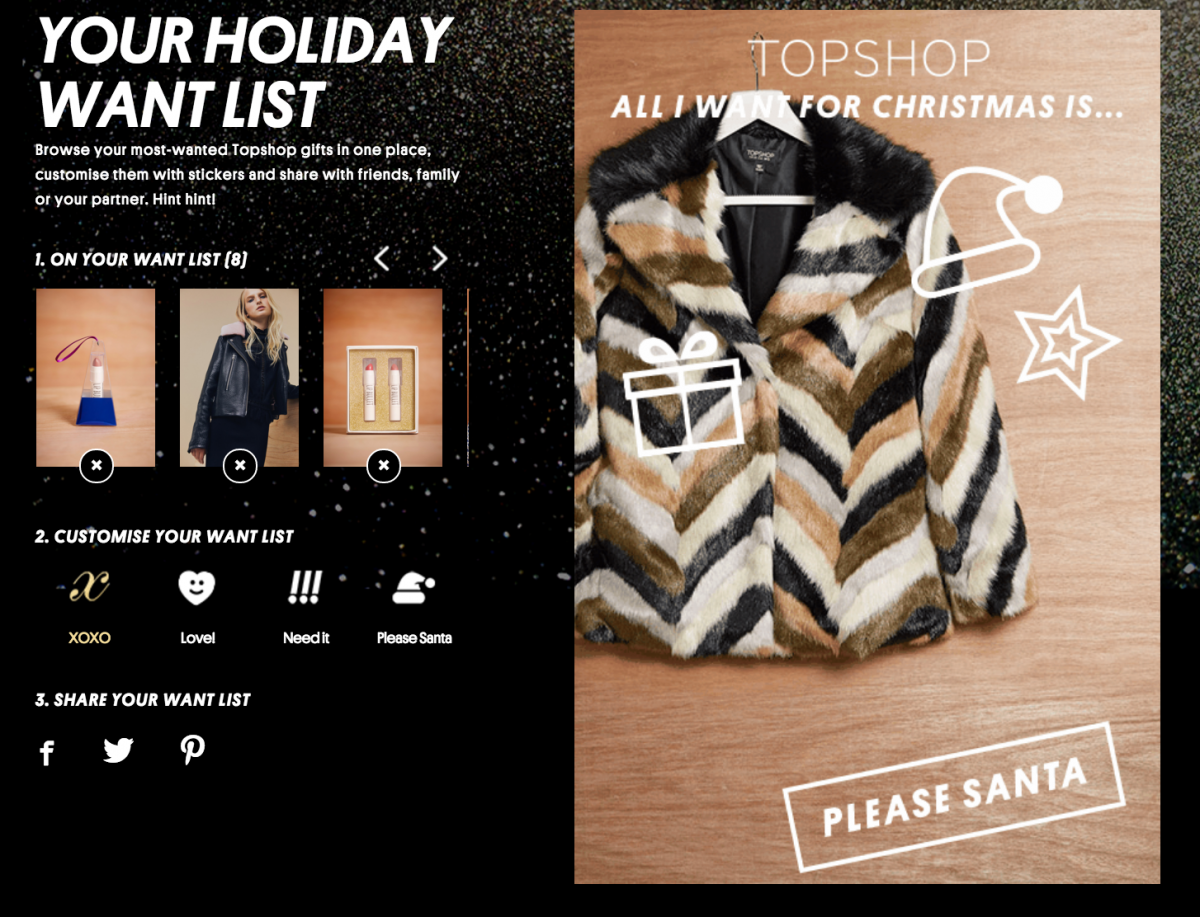 TOPSHOP Faux fur coat, skinny neck scarf, victorian blouse, leopard bootie, studded skirt 

BECAUSE THE NIGHT: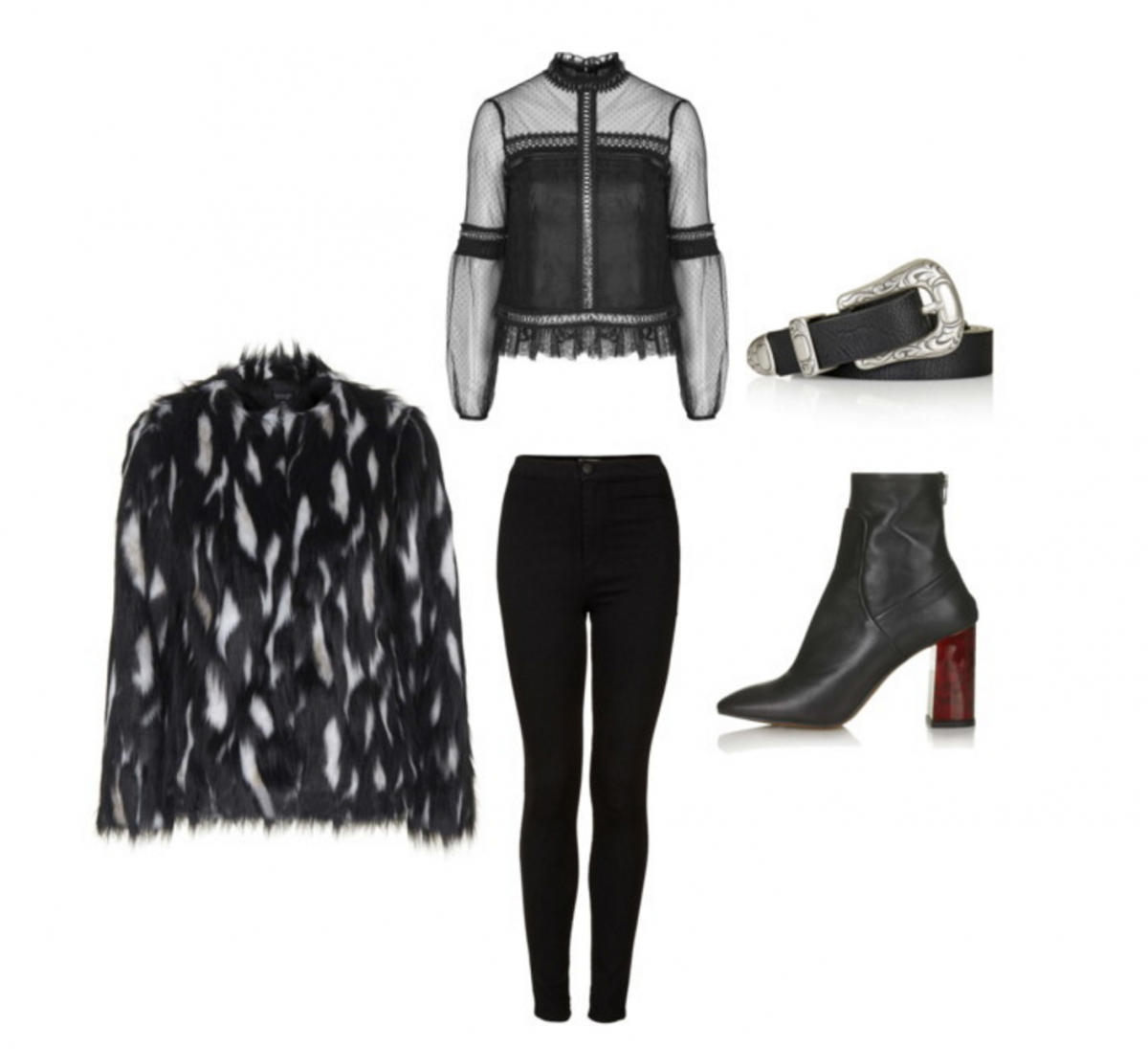 TOPSHOP faux fur coat, lace blouse, western belt, skinny jeans, ankle boots

UNDER THE MISTLETOE: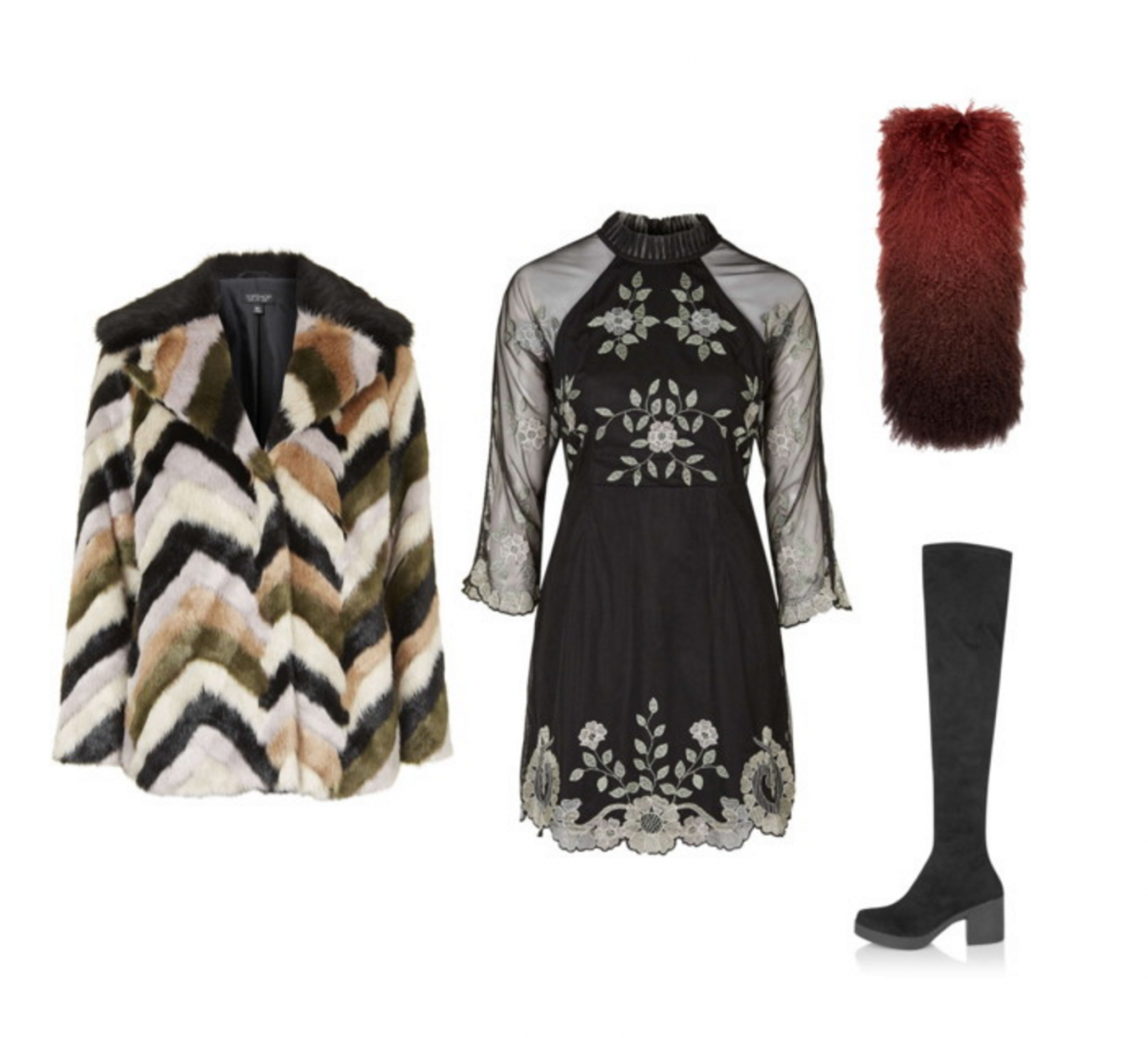 TOPSHOP striped coat, lace mini dress, over-the-knee boots, fur scarf.