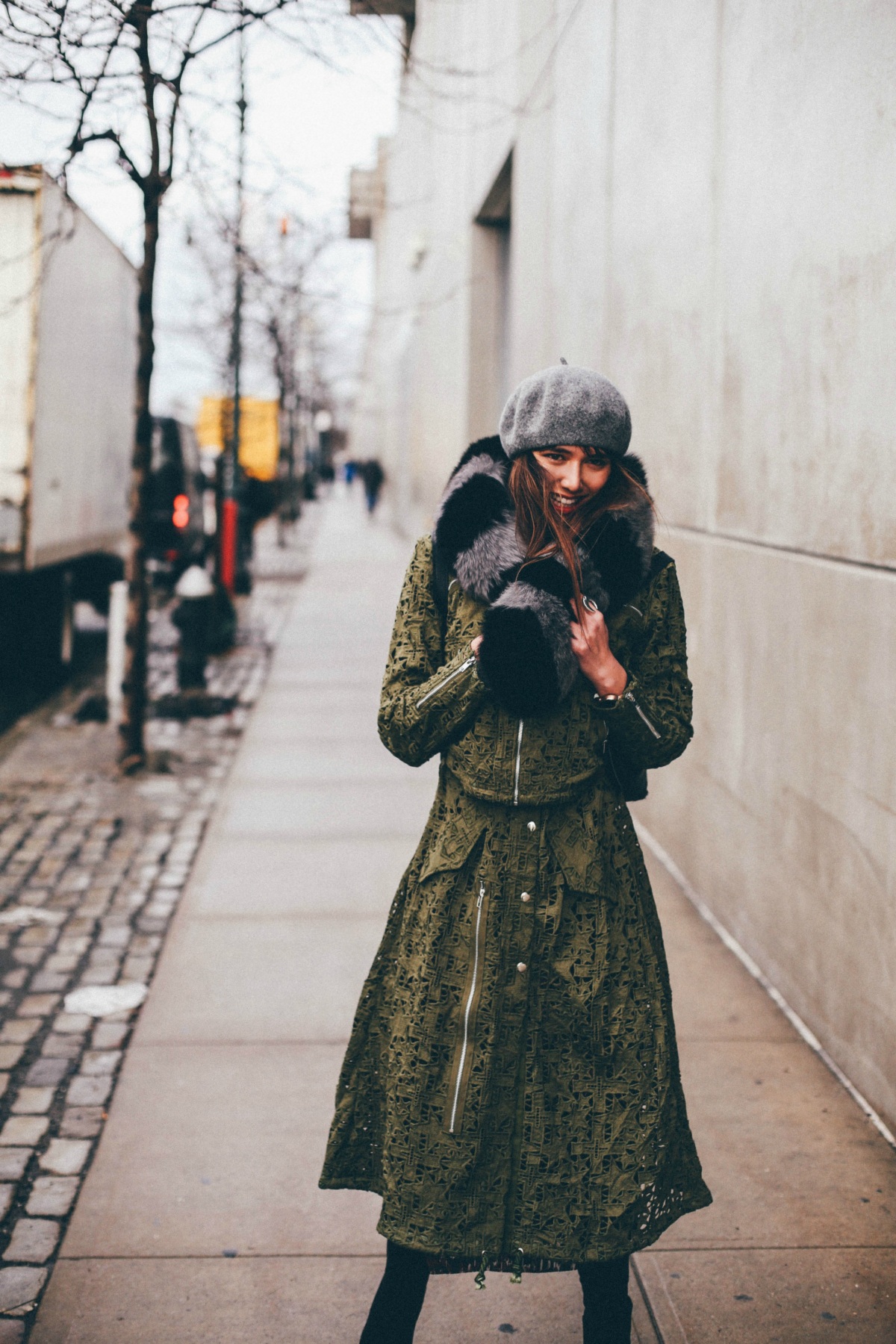 Fashion month is a frenzy of color, textures, and flashing lights. Though I can't get enough of it, I'm totally okay to be slipping away to sunny Los Angeles this (for a super rad shoot…stay tuned). But yes, I was getting a little too excited for Milan! Next season I suppose!
It's an excuse to wear your craziest, chicest outfits and strut the sh*t out of the downtown Manhattan streets. Literally, your world becomes your runway. Yes everyone wants to snap you picture. (um, duh?!) But really, it's funny how the front row sometimes overshadows the shows. It's like "let's get this show on the road! Do we have to stare at Kim K in section C?" Everyone has a schedule. Everyone's got somewhere to go, someone to meet. "What are you doing tonight?" Me, well, club bed of course. New York dipped to 5 degrees. Sure we froze our bums off. But what better excuse to bust out the fur coats, berets, and booties! A reason to wear a luxurious fur coat! My pals and I ended up looking like a tall group of wooly mammoths.
Anyways, I was super inspired by Coach, Alice & Olivia, and Libertine (as always). It's official. The 70's will never go away. 70's prints and colors, in modern sophisticated silhouettes. Go crazy girls. Eclectic, rebellious attitude is always in style.
COACH 
ALICE & OLIVIA
LIBERTINE
// Asilio trench coat, Charlotte Simone scarf, La Canadienne boots, Kenneth Cole backpack, vintage beret, Ax + Apple ring //