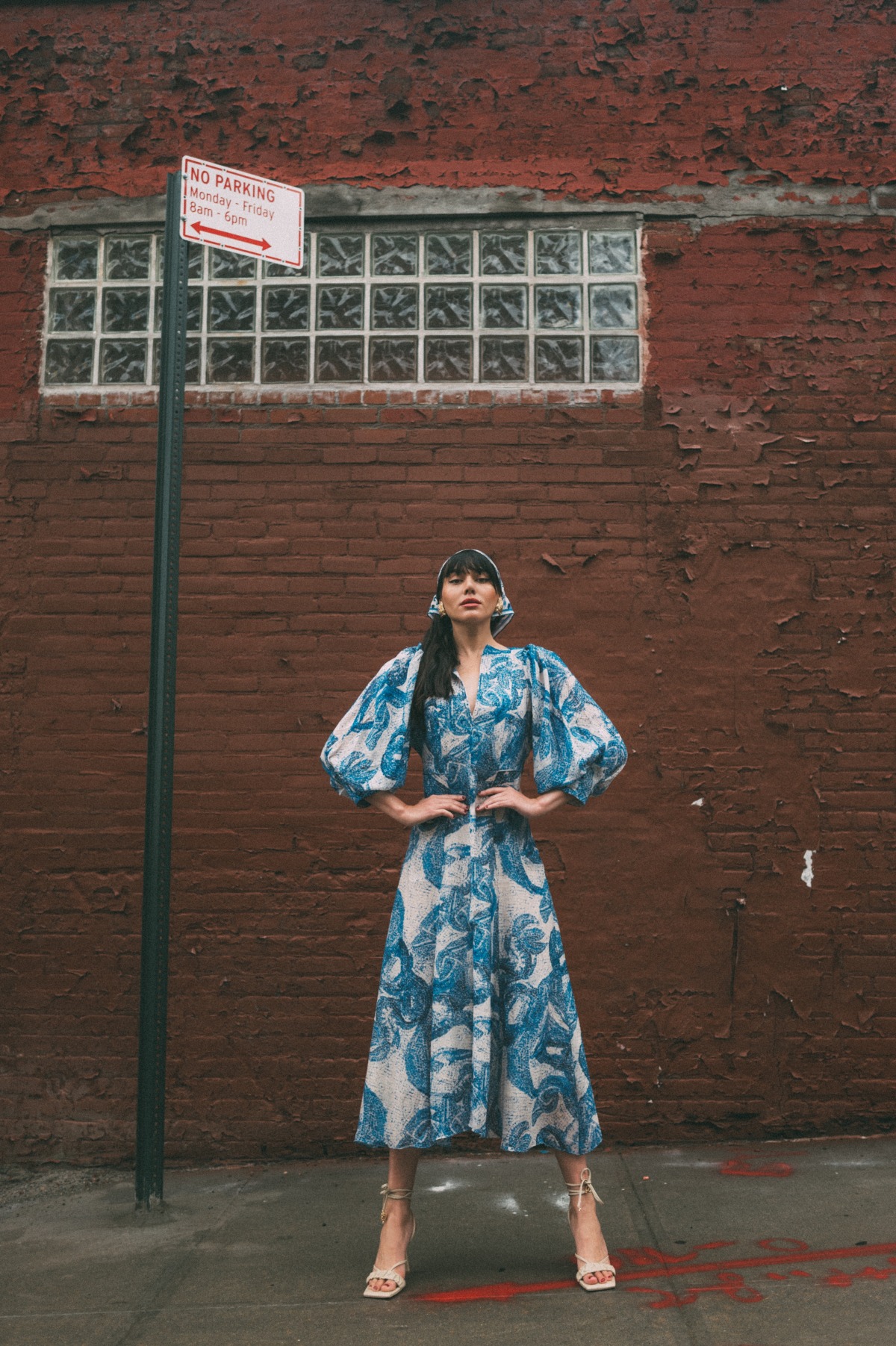 // H&M Conscious Exclusive collection dress, scarf, earrings, sunglasses, and sandals //
Carbon emissions from our individual actions have already been reduced due to our current circumstances. We need to take this as an example on how we can make a huge impact with our daily choices by seeing how the world is affected when we limit our footprint. If we each start living more sustainably, we can drastically improve the wellbeing of our planet. The H&M Conscious Exclusive collection focuses on pieces created from leftover stock fabrics from previous collections, and they are using a new, sustainable way of processing materials. My sandals happen to be vegea, created from discarded grape skins, stalks and seeds made into an alternative type of material that is much better for Mother Earth. It's times like these that we really can reinvent the way we live, by using what we already have. During this time at home, I am taking shorter showers, recycling, turning off lights that don't need to be used, buying only what I really need, and using non-toxic products around my house. This wake up call is something I'm really using to learn and grow from so I can do my part in helping bring our planet back to a better place for us all.
This stunning collection is glamorous, inspired by Le Train Bleu, the elegant train in France from the 1920's. I have fallen in love with this blue mosaic print and I hope you love it as much as I do!