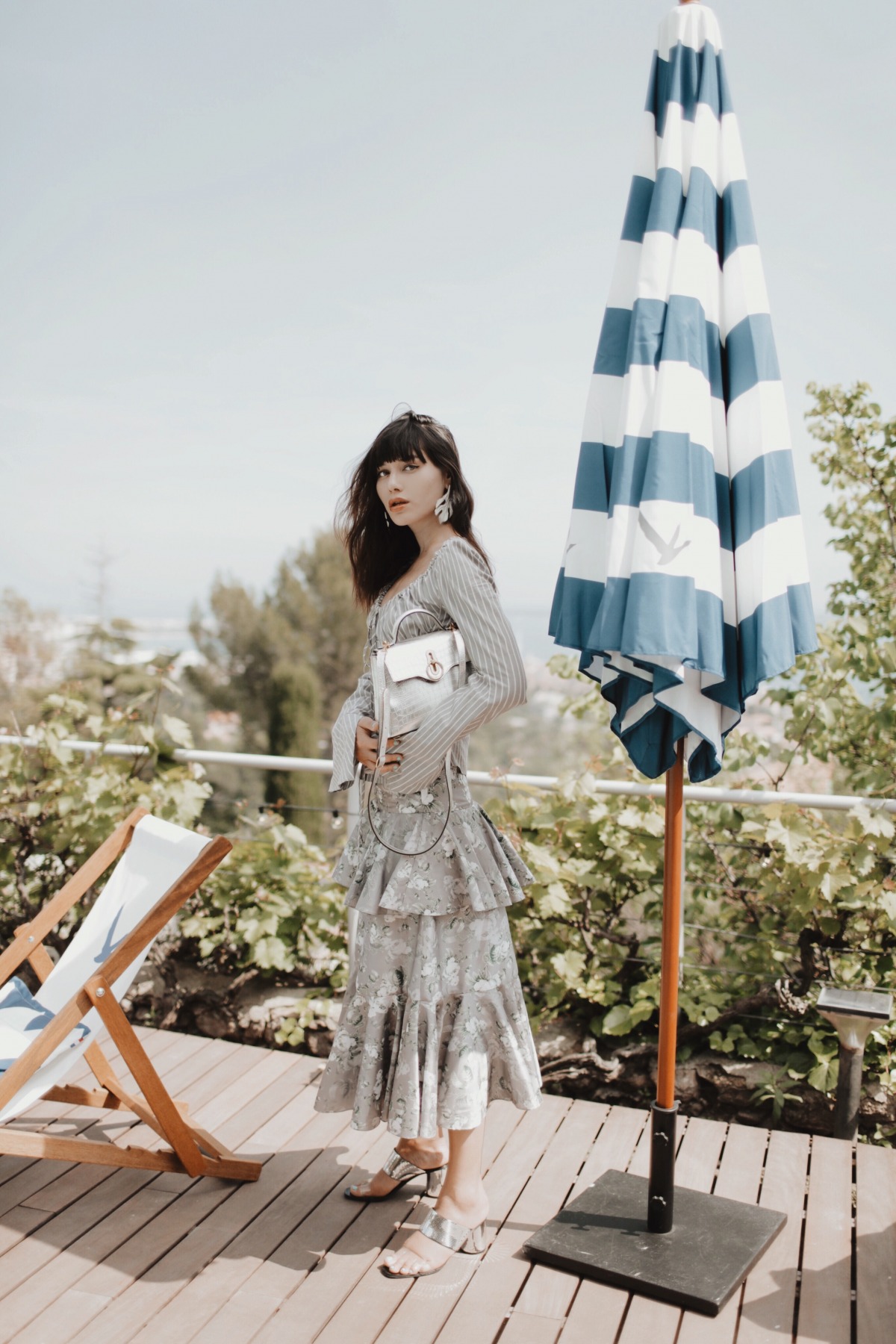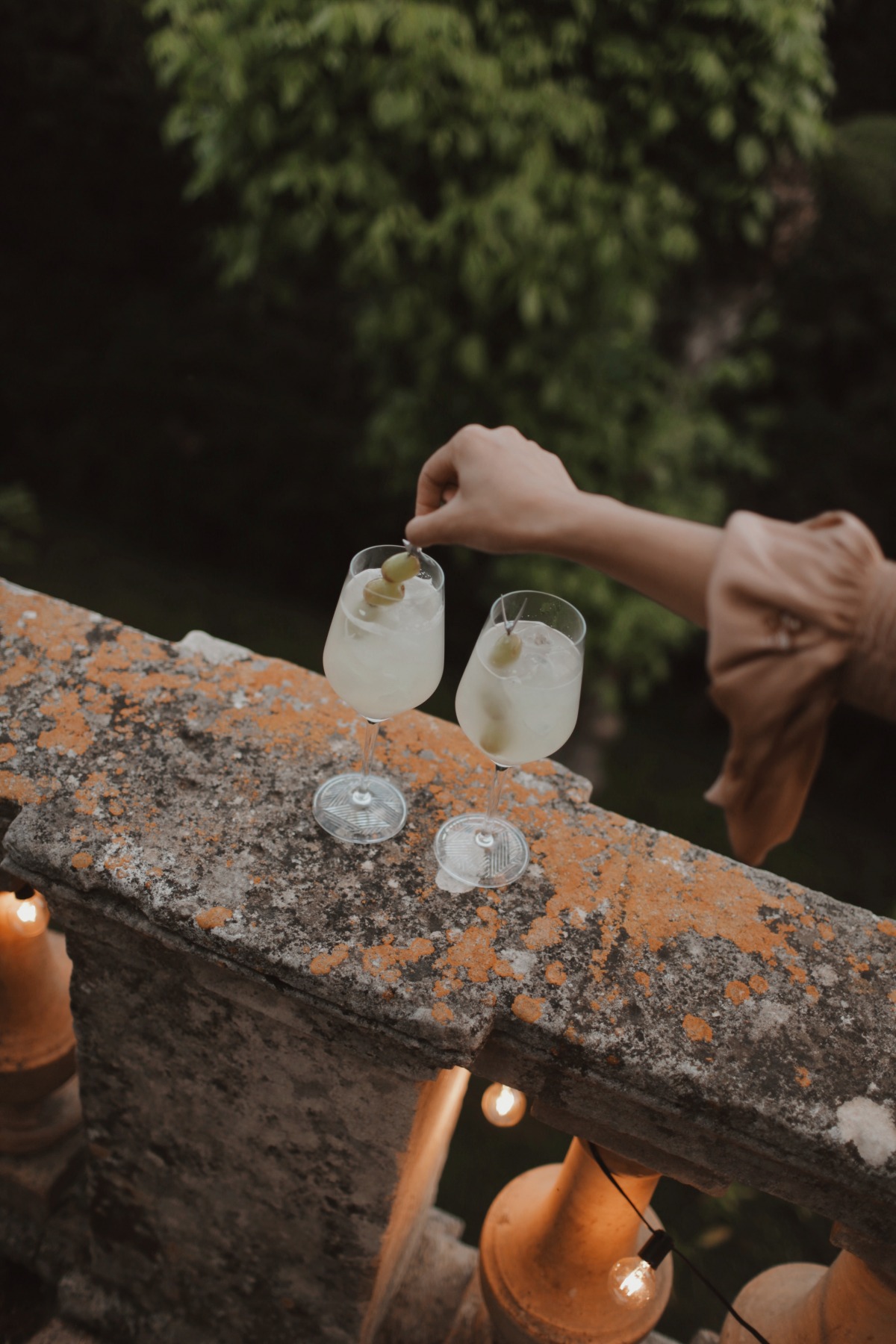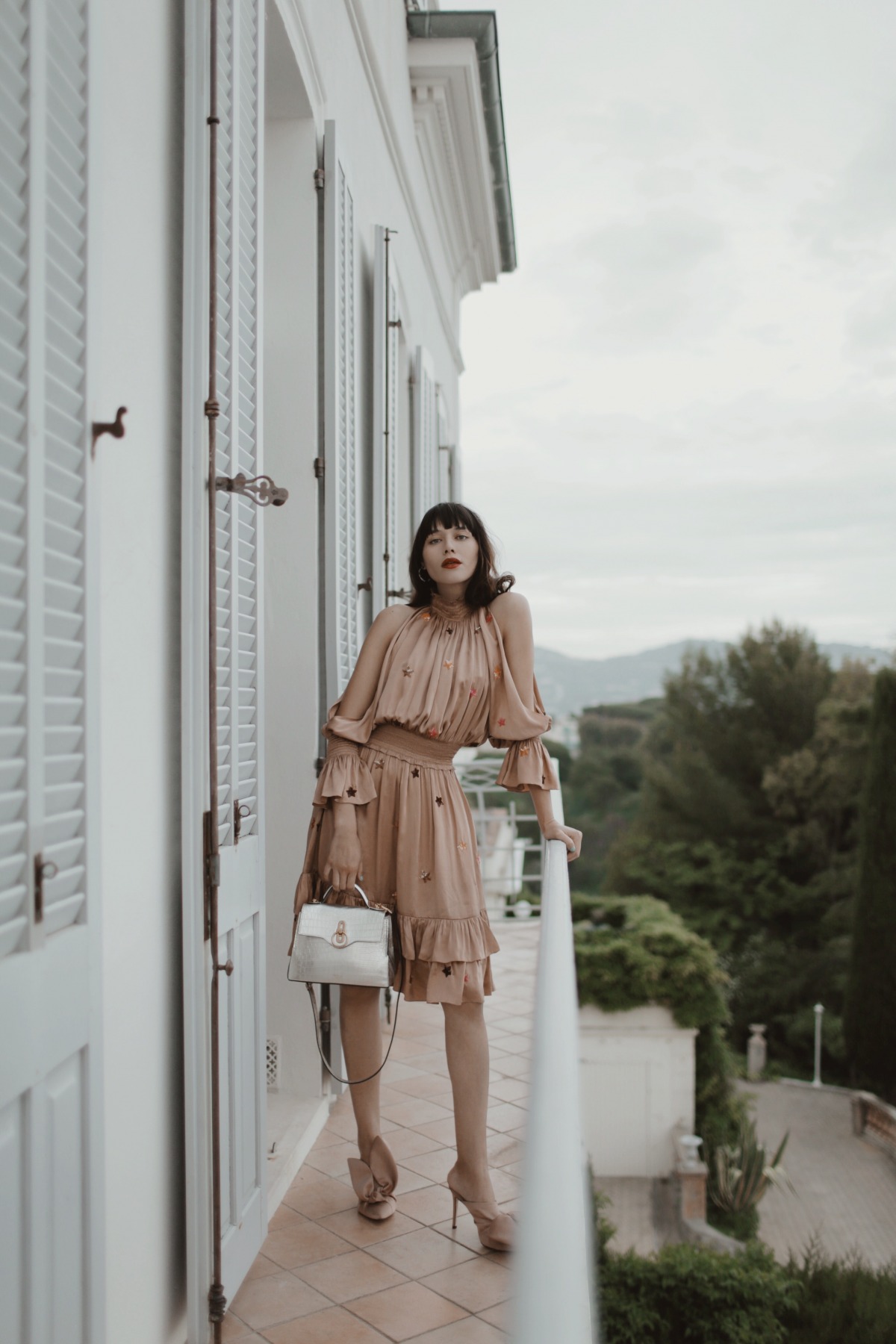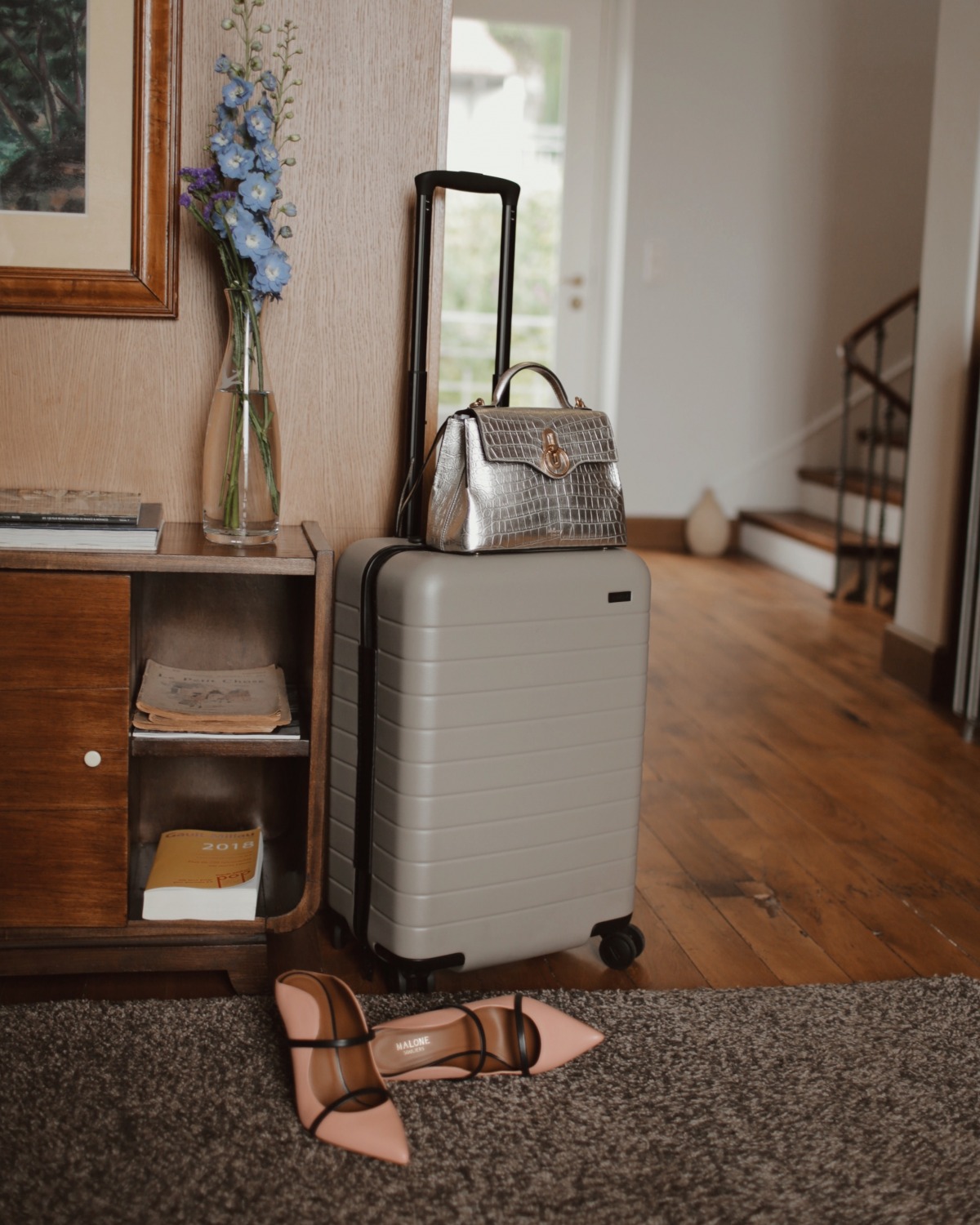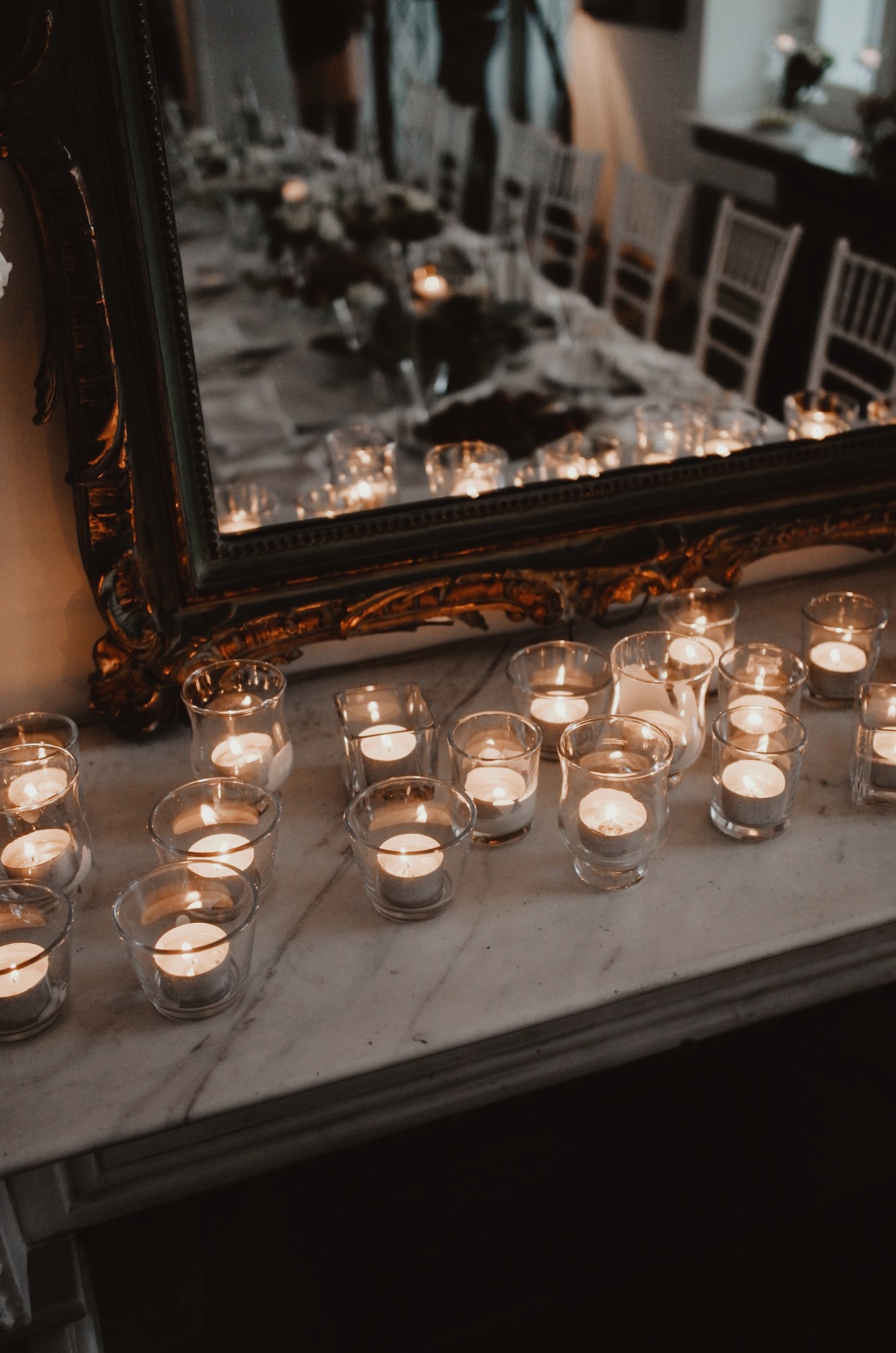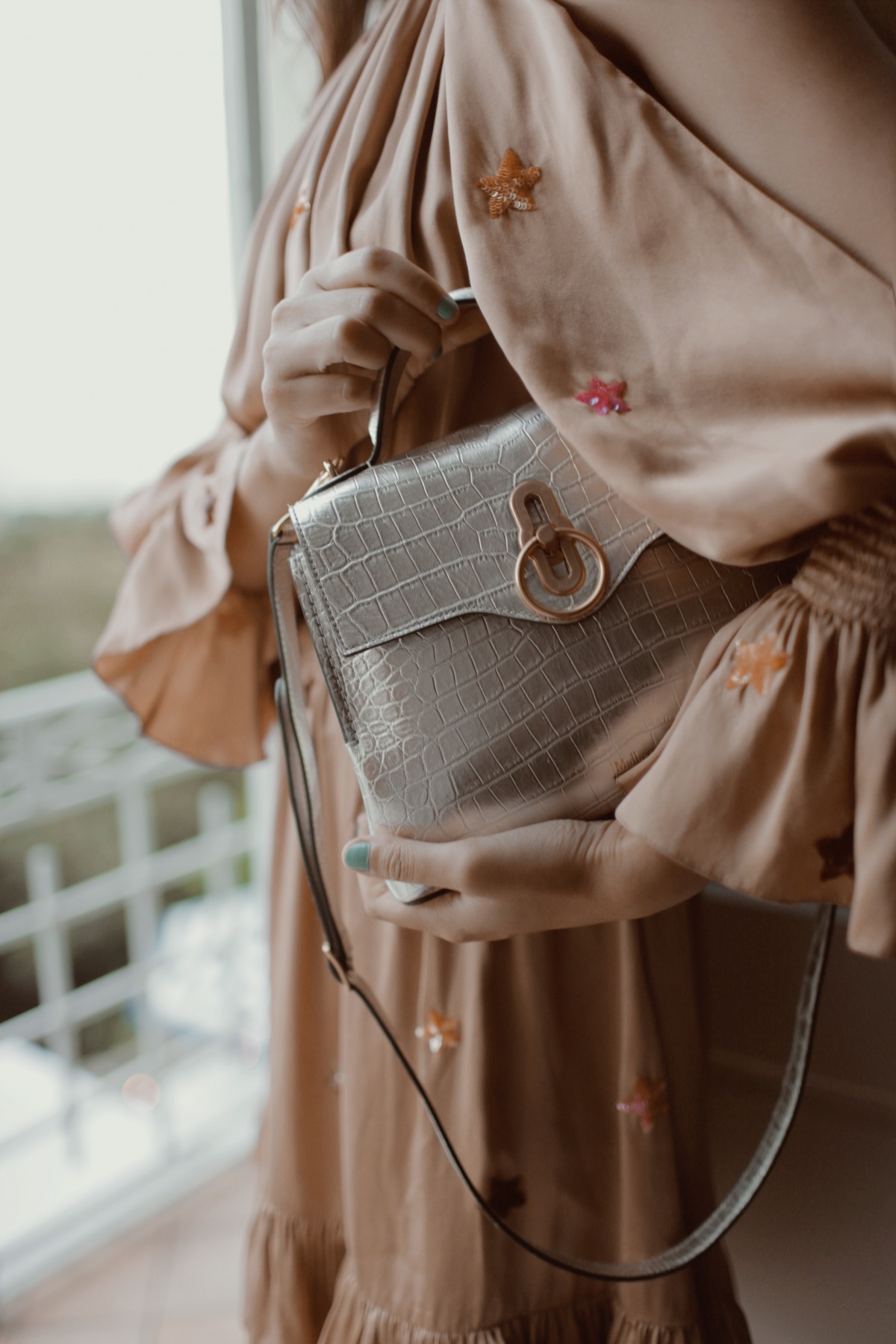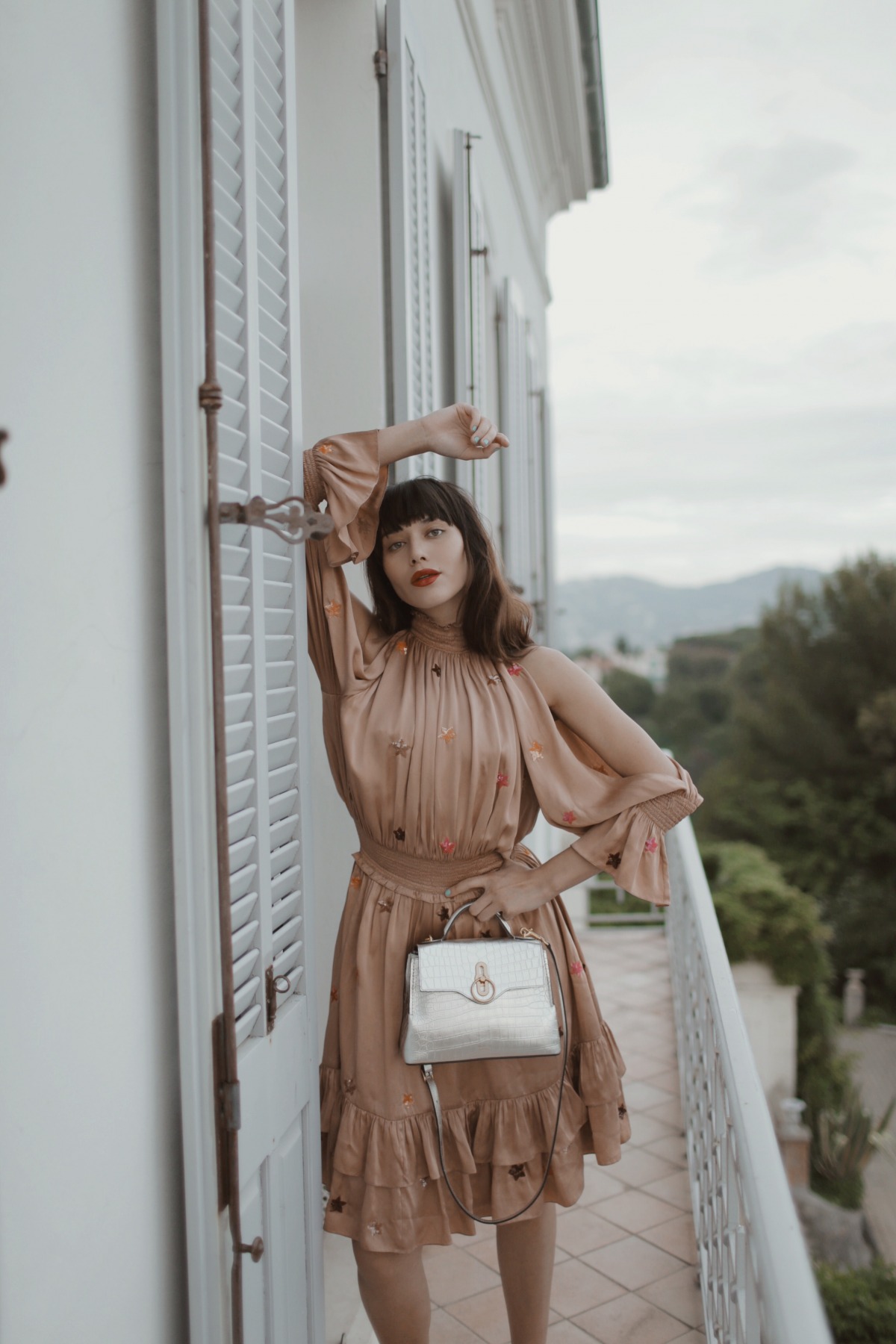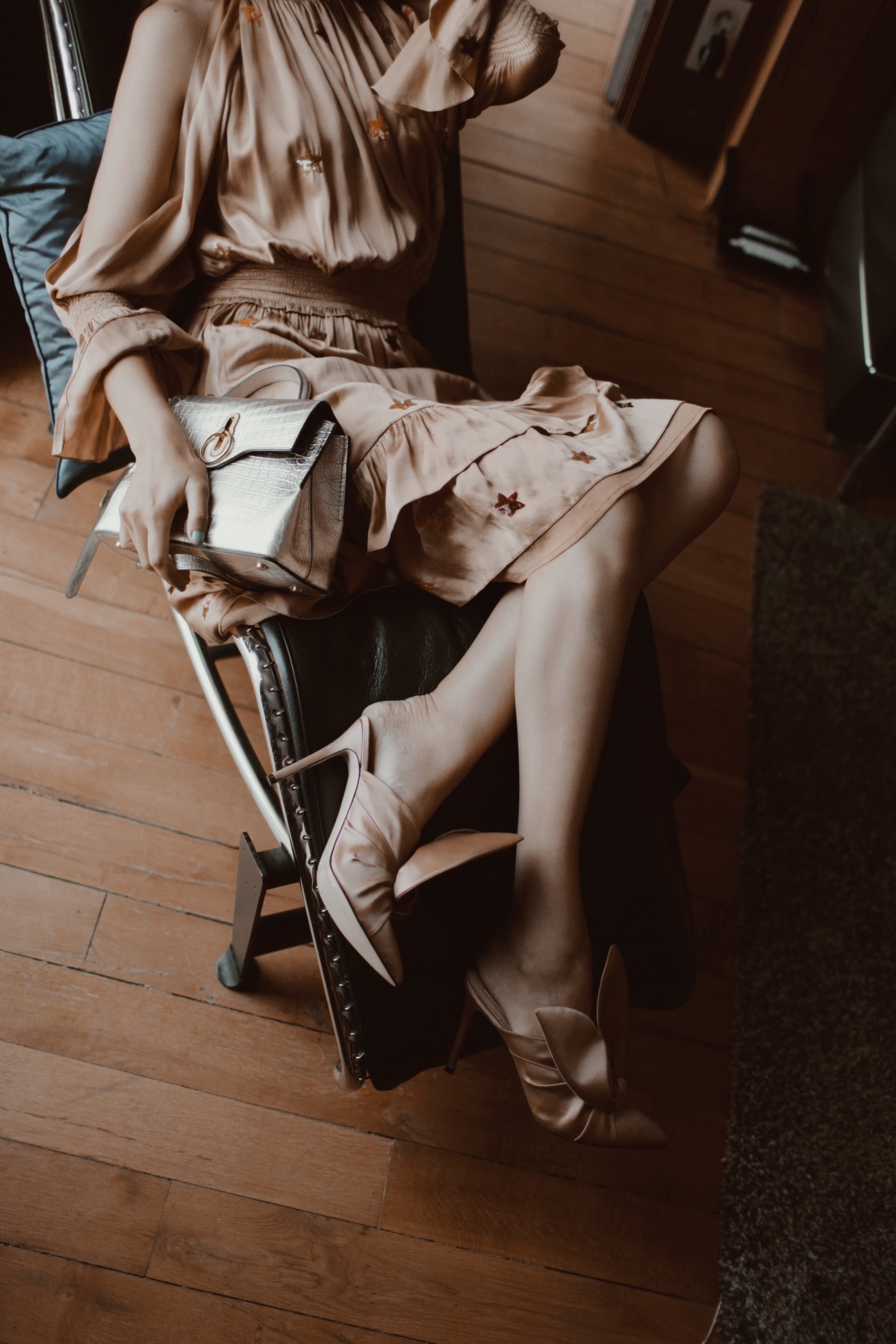 I am so excited to officially give you an inside scoop inside the gorgeous Palais Away x Grey Goose villa at Cannes Film Festival. This charming estate just oozed classic French sophistication with it's gorgeous pale blue shutters and green vines, sitting perfectly on the side of a hill. From the pool, you can see more stunning villas below alongside the town, with nothing but the ocean ahead. I would say it's the dream vacation home.
I have always wanted to spend some time in the south of France during the film festival and thanks to the dream teams at Away and Grey Goose, all was made possible….complete with a full and detailed itinerary in Cannes, the adorable town Antibes, and a quick boat ride to the Isle de Marguerite. Each adventure was always followed by a a delicious menu (and new cocktail recipe) to look forward to. My tastebuds certainly went wild this trip with refreshing lemon and lavender accents in my signature Grey Goose cocktails.
With the daily celebrations, I made sure to pack my beautiful Away luggage (I now have a travel set in "sand"), with loads of silk dresses, feminine mules, and pops of metallic. I slipped in a few gowns as well…a girl has to be prepared. Cannes becomes a red carpet with embellished ballgowns and black ties sashaying through every street and restaurant. It's only fitting to whip our your best heels and your flash camera because you never know who might run into or where you will end up. It all felt too much like a movie to be real. I fully indulged in my surroundings by simply savoring the town's very fresh ingredients to spending those extra moments sunbathing by the pool house. How do the tomatoes, cheese, bread, and butter (the list goes on!) taste so much better in France than they do here at home?
I got to share this once-in-a-lifetime experience with a handful of like-minded individuals with a passion for insane travel, refreshing spirits, and of course, a dash luxury. Take a peek inside our stunning abode.