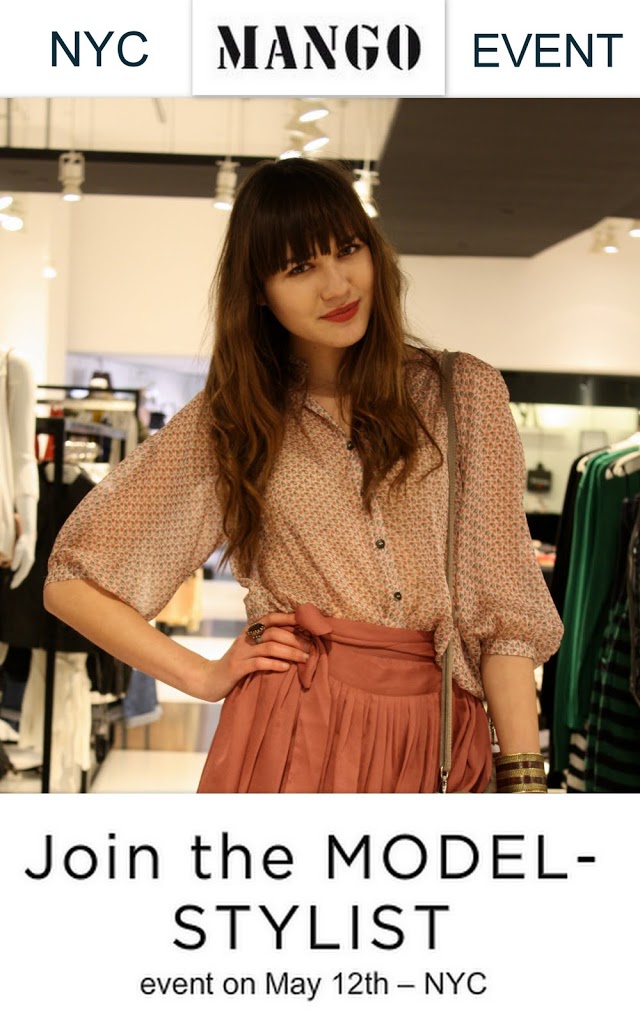 Meet me at the MANGO event in New York City this coming Thursday, May 12th (from 12pm-7pm)!


I am hosting this wonderful MANGO event at the MANGO store in Soho:
561 Broadway, New York (Between Prince and Spring St.)
Open to the public! There will be plenty of hors d'oeurvres passed around as well as an unlimited flow of champagne drinks straight from Spain! Come and participate in the styling contest as well! Simply style your own MANGO looks within a budget of $150 or $300, get your hair and makeup done, and get your picture taken! I will be choosing 3 finalists from each category. All 6 winners will receive a MANGO gift card of either $500, $250, or $100! (see details below). Also, everything in the store will be 20% off!
For more details of the event, visit: http://www.mango.com/modelstylist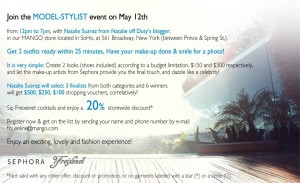 I am so so so excited to meet all of my NYC readers on Thursday! See you there! Bring friends! xx