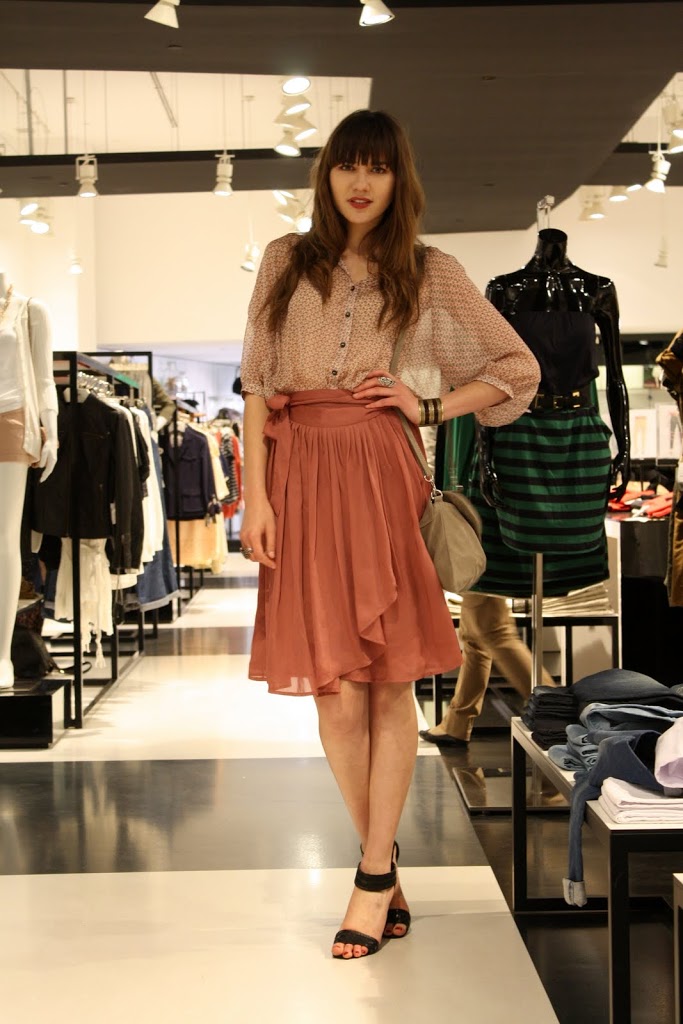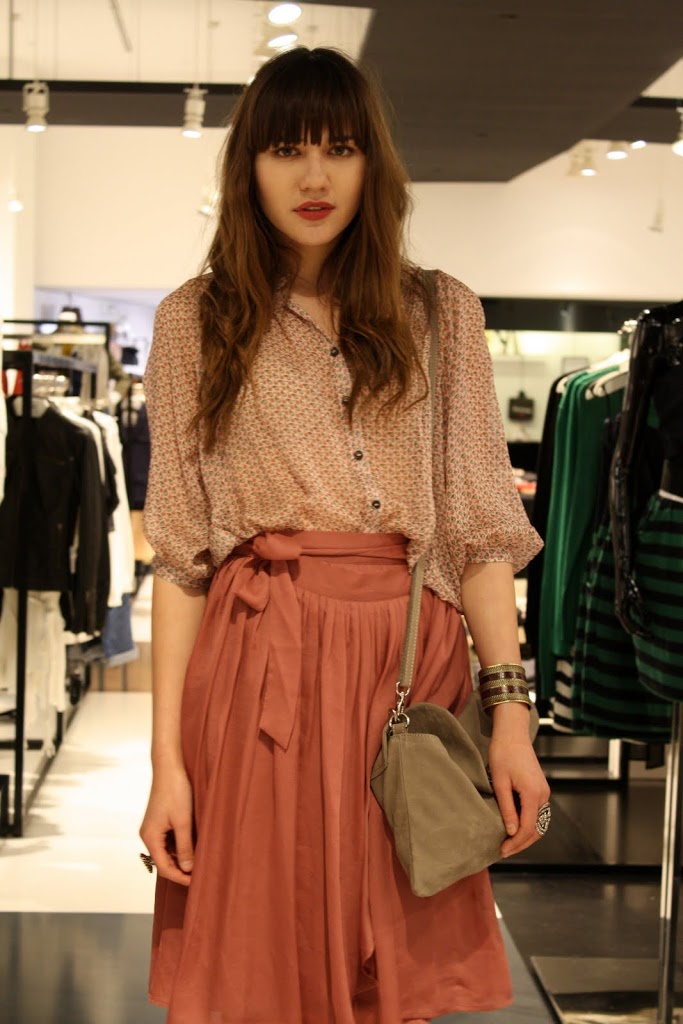 Wearing MANGO head to toe 🙂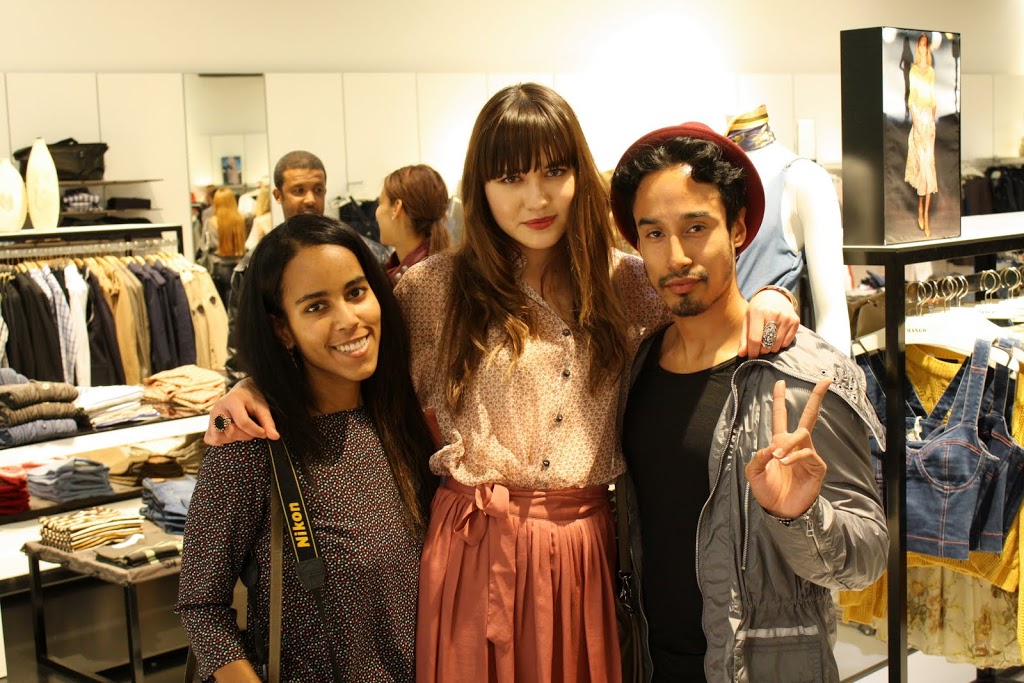 My beautiful friends and fans came out to see me! I love them for it!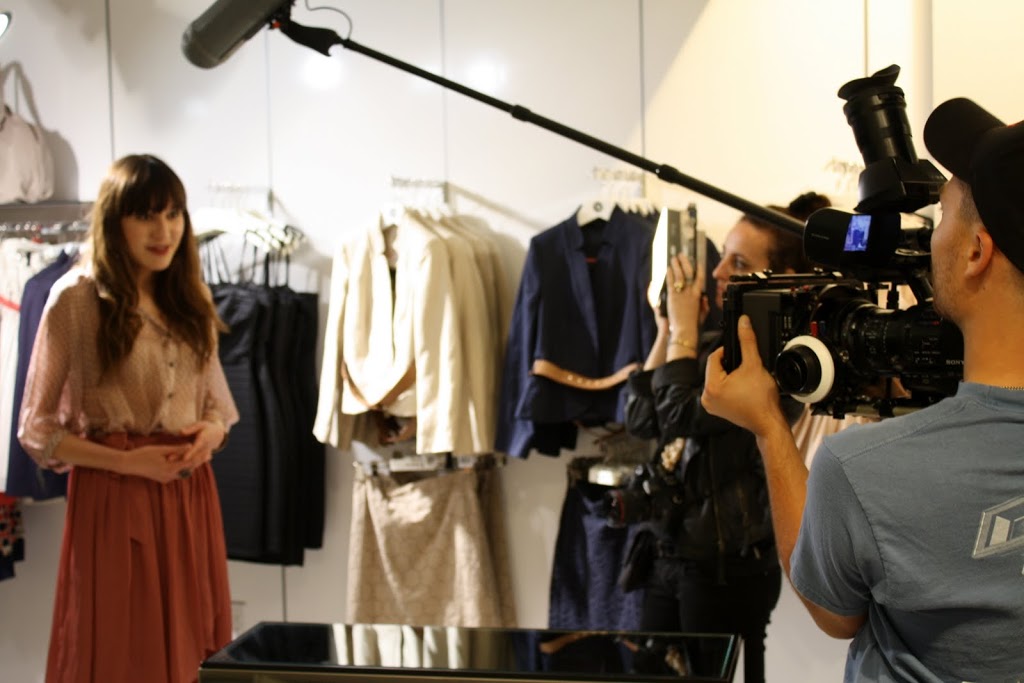 I was surprisingly very comfortable having the camera follow me during the entire event! The MANGO film crew were so much fun!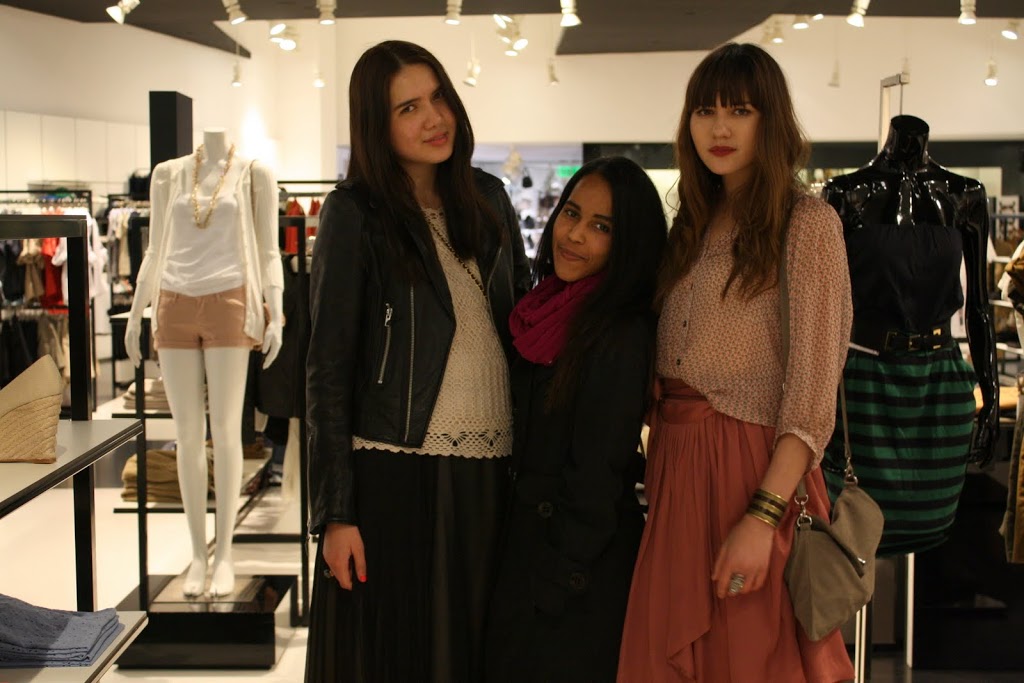 My sister,
Dylana Suarez,
and our good friend and new fashion blogger,
Shamime Shaw
, came out to the event! They're the best!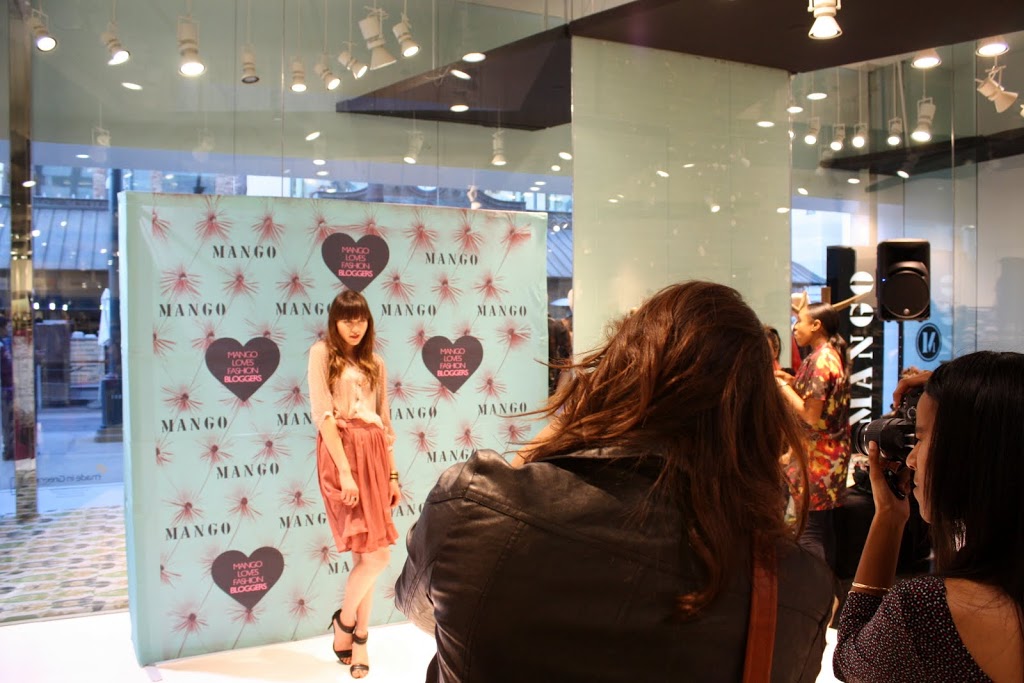 MANGO MANGO MANGO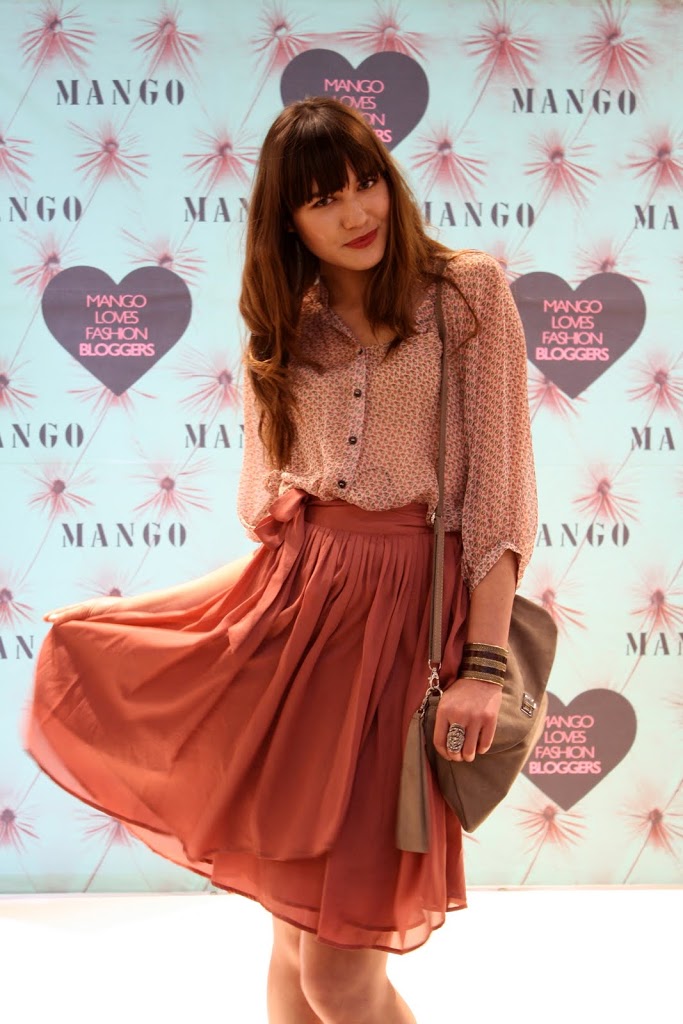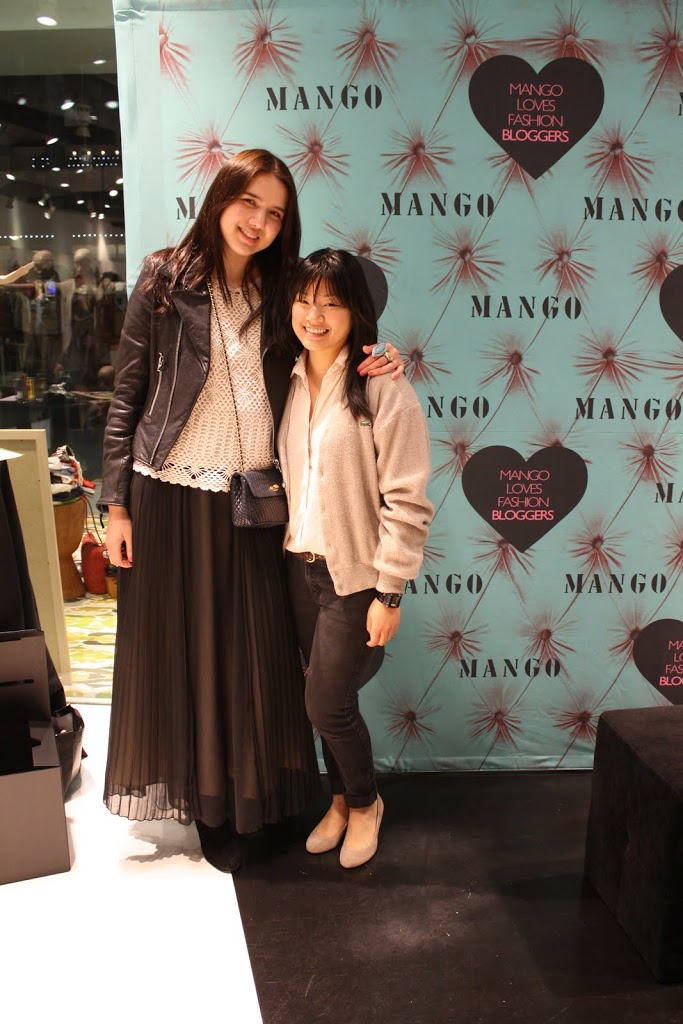 The lovely
Carmen Chan
, creator and photographer of
How I Met Your Style
, came out! She has become one of my very good friends ever since photographing us in our home!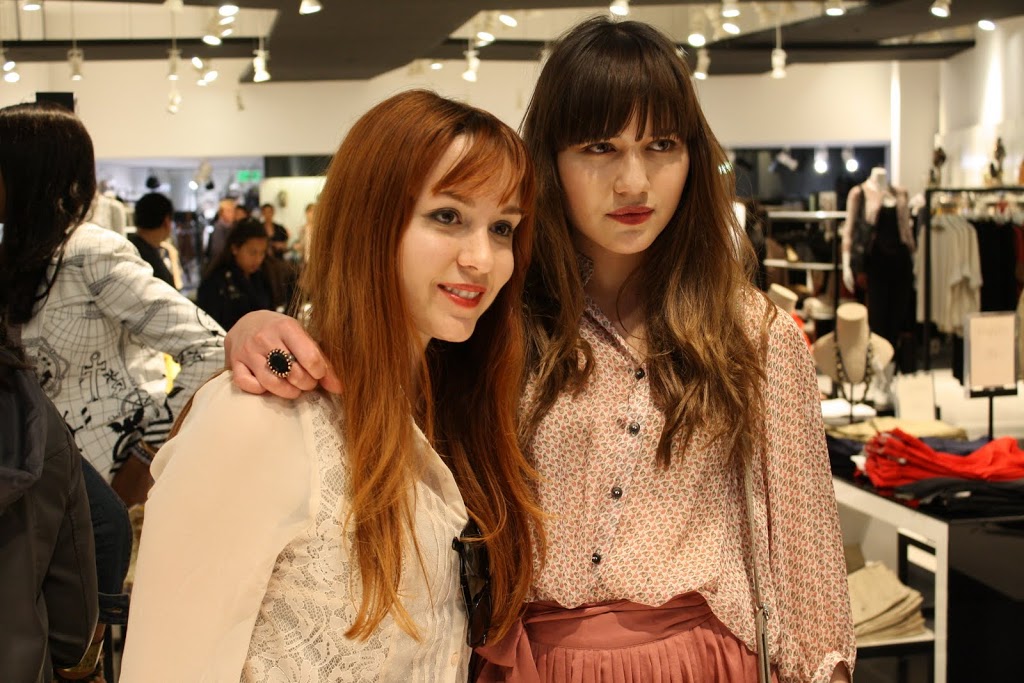 Such a sweet reader of my blog. She showed so much support. Love her!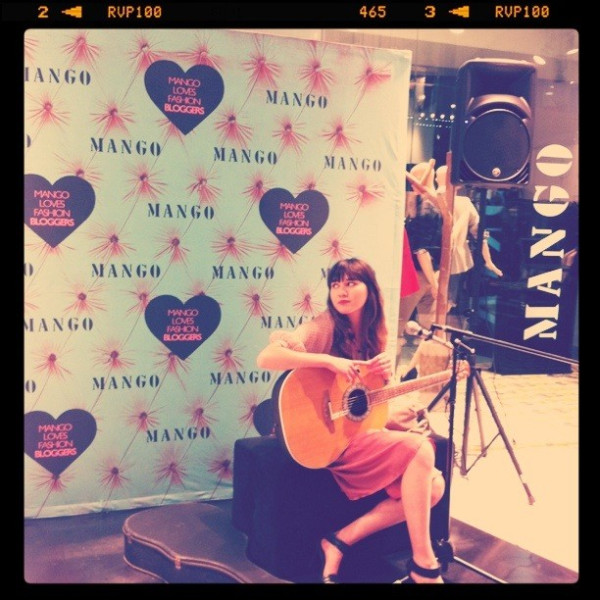 About to perform!!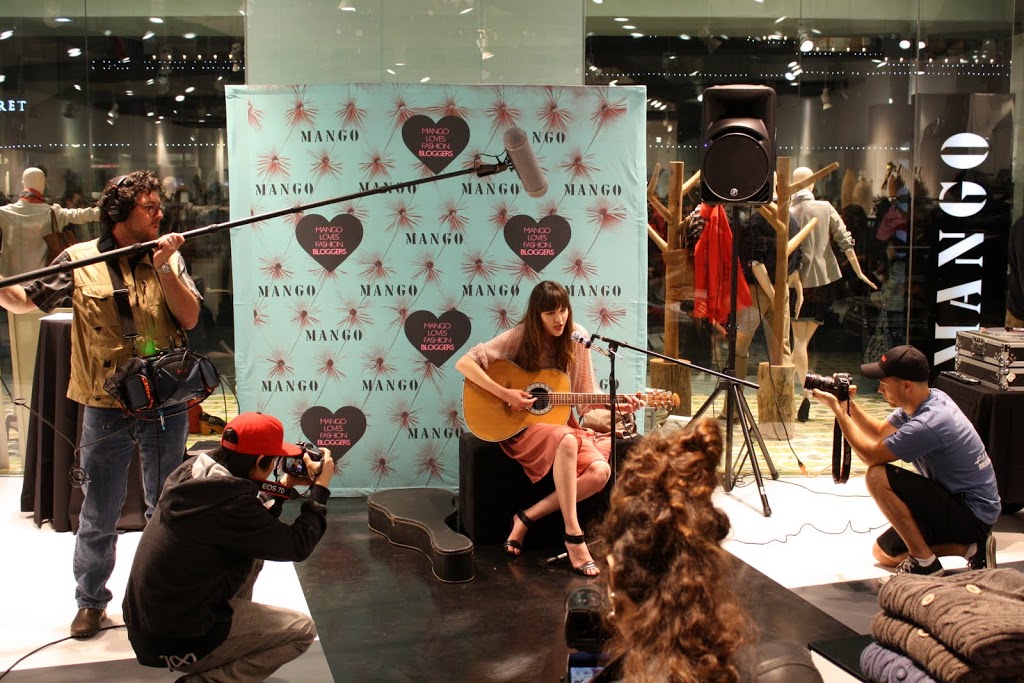 I performed 2 songs. All of which were recorded by MANGO and should be out later this month!
Knocksteady.com
was also there to get video footage of me at the event!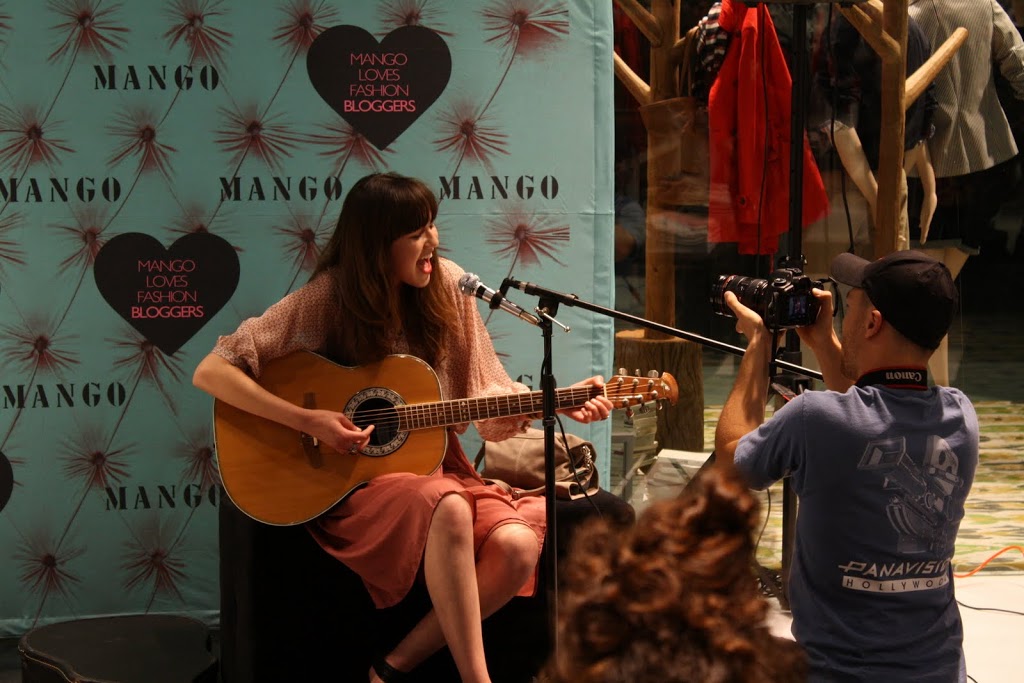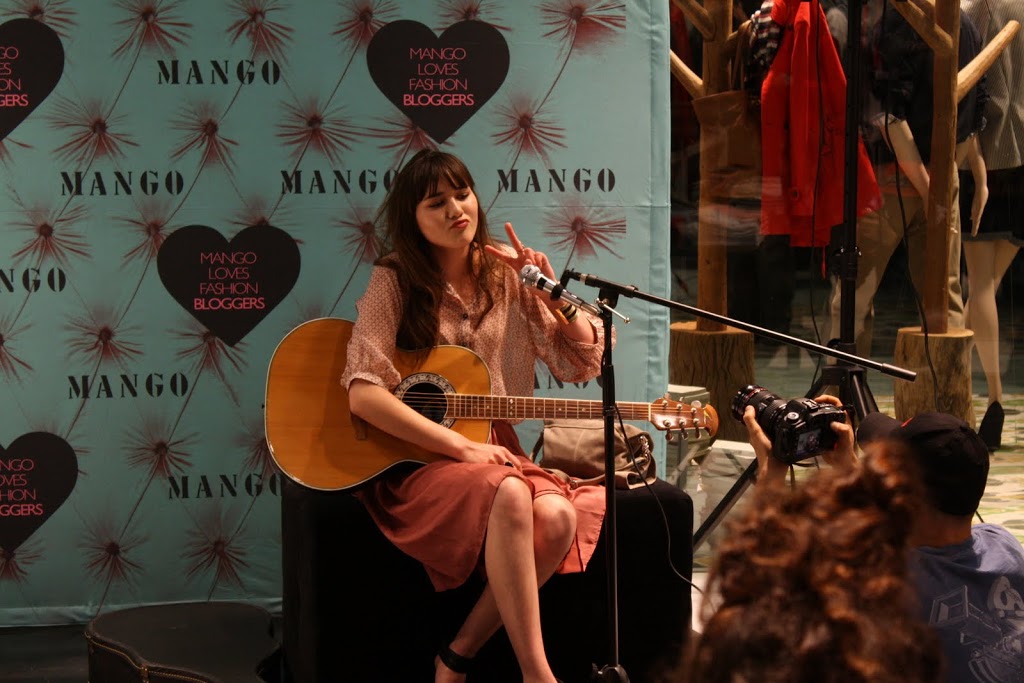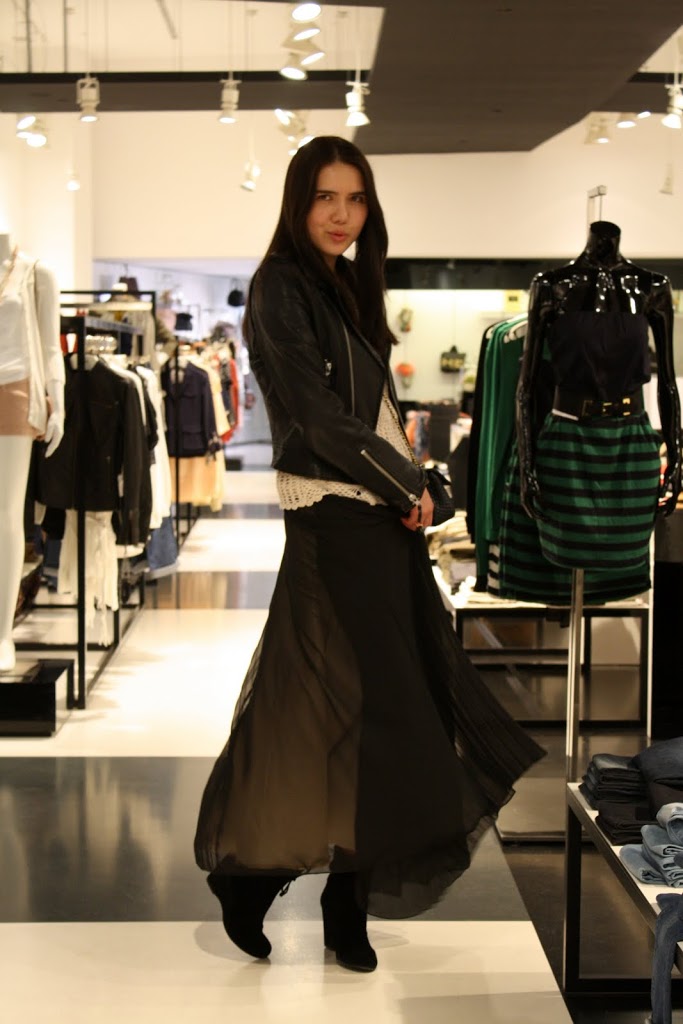 My beautiful sister,
Dylana Suarez
, dancing the night away and looking stellar!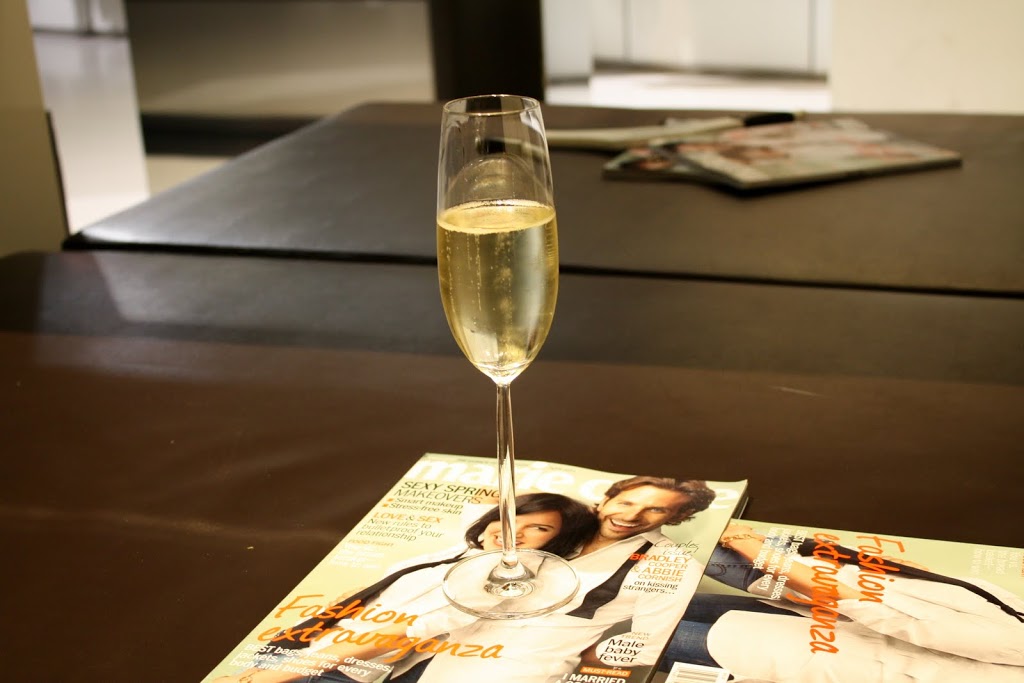 Friexenet, a drink from Spain, was flowing constantly throughout the night!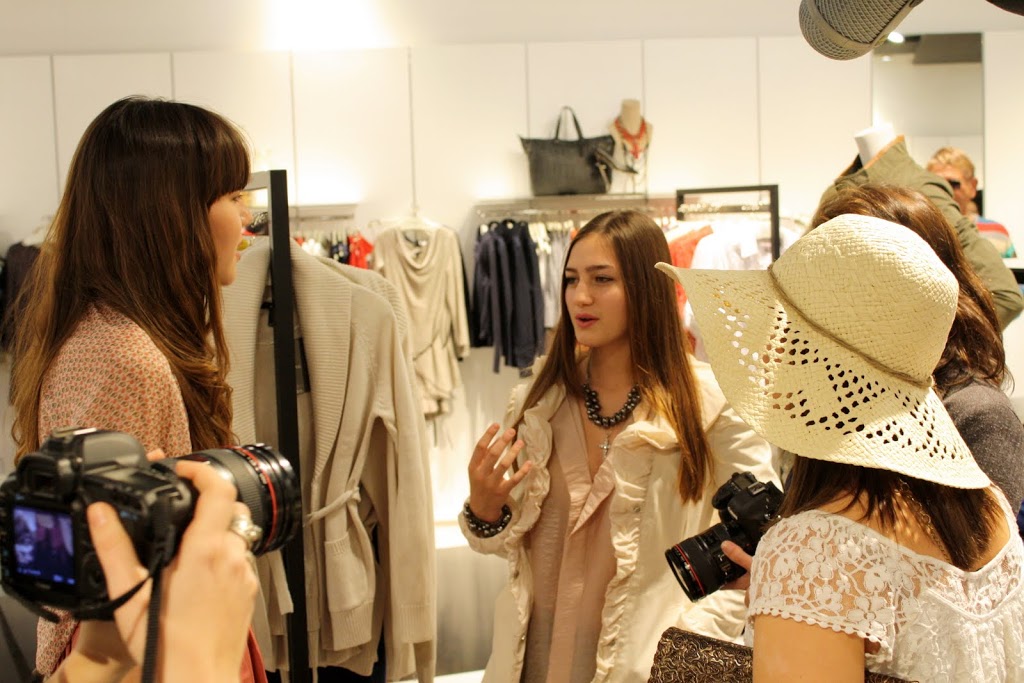 I loved meeting these girls. They were so sweet!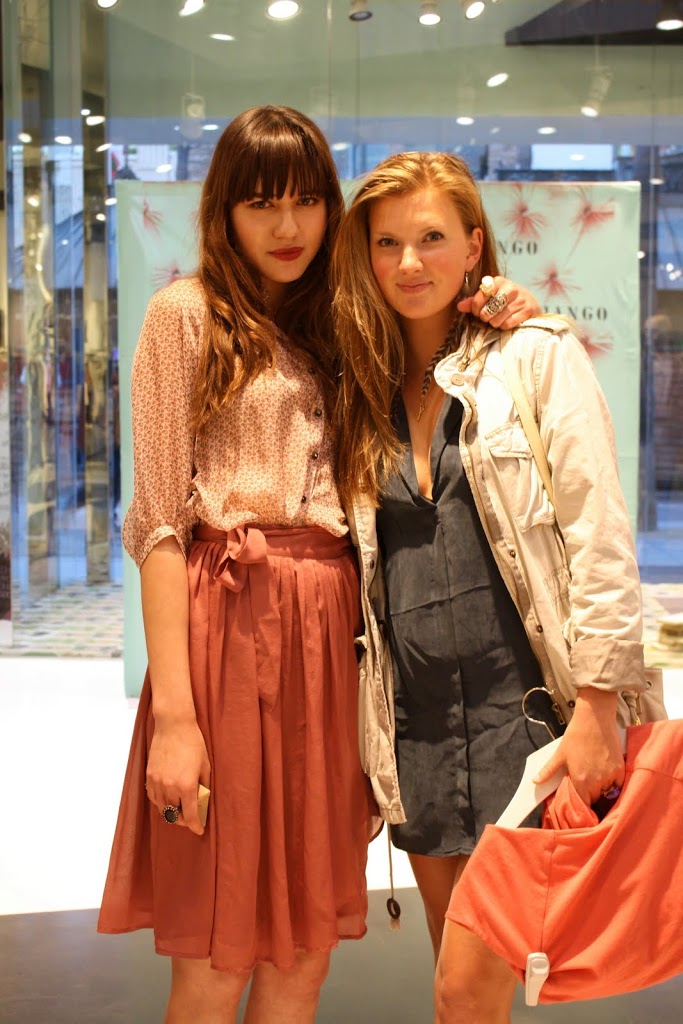 The lovely
Jenna Wonser of
The Freckled Husky
, made a few of us these gorgeous rings! She is the best!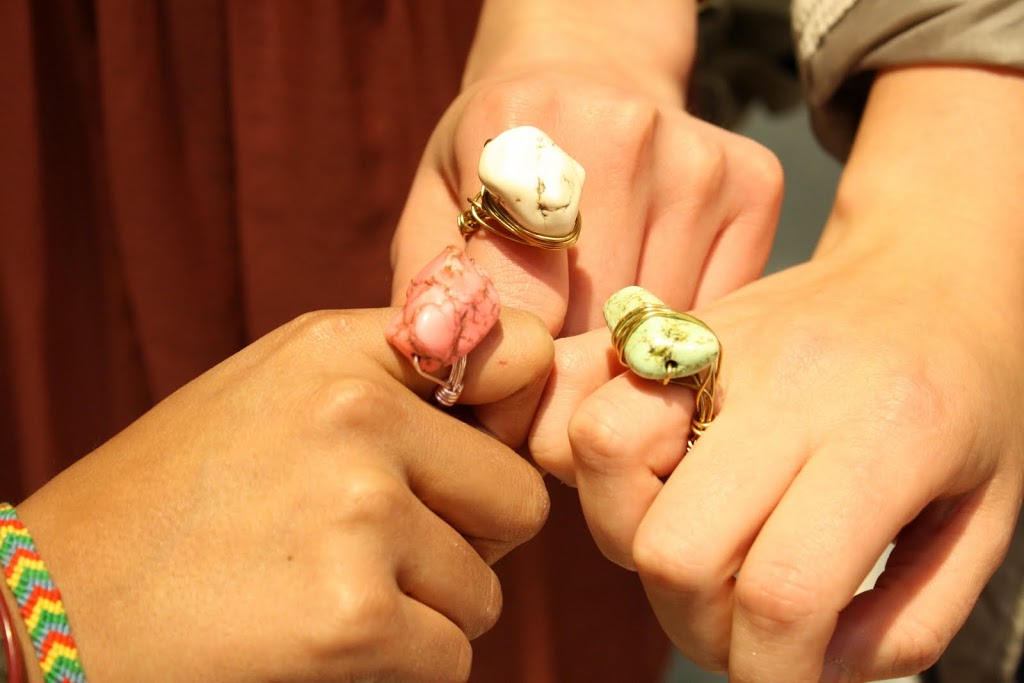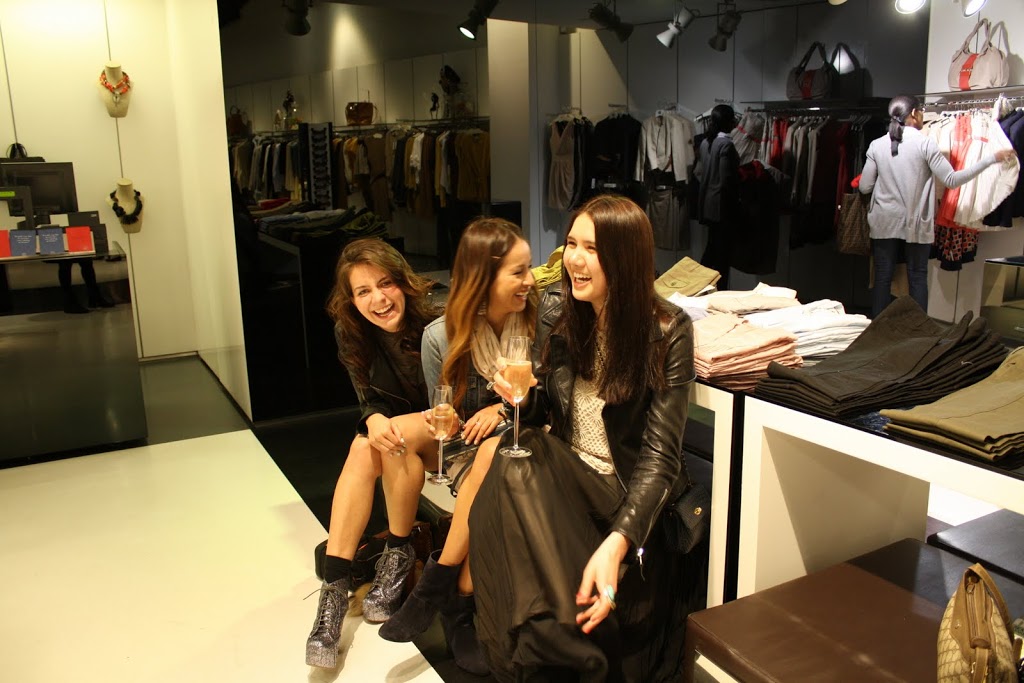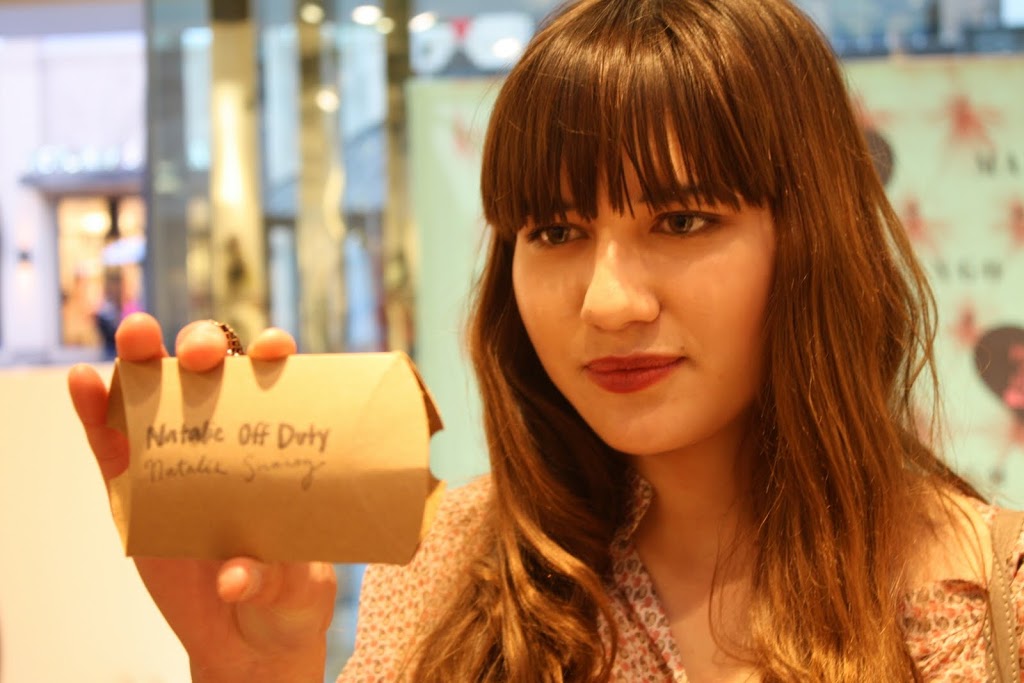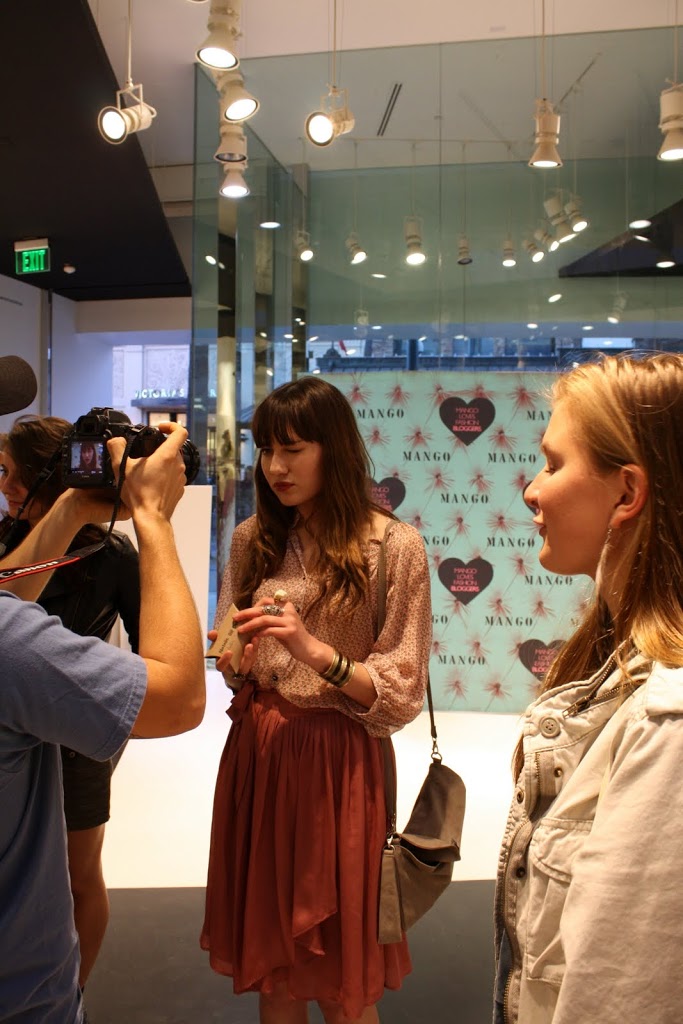 wink wink 😉 Nilo is my favorite filmmaker ever!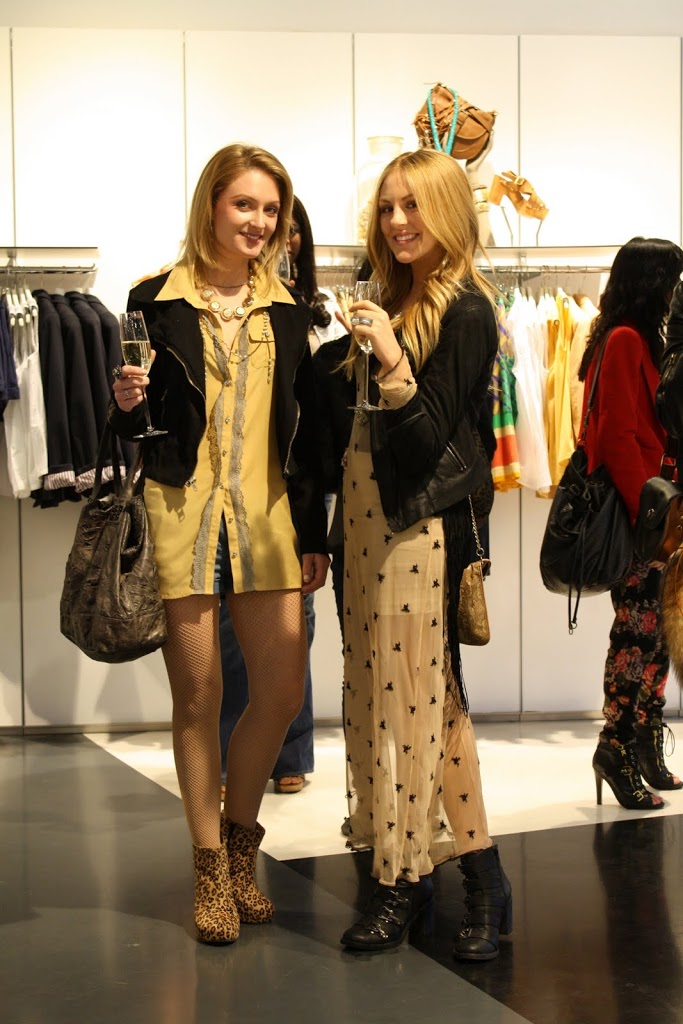 Gorgeous attendees including
Shea (right) of the blog Cheyenne Meets Chanel
!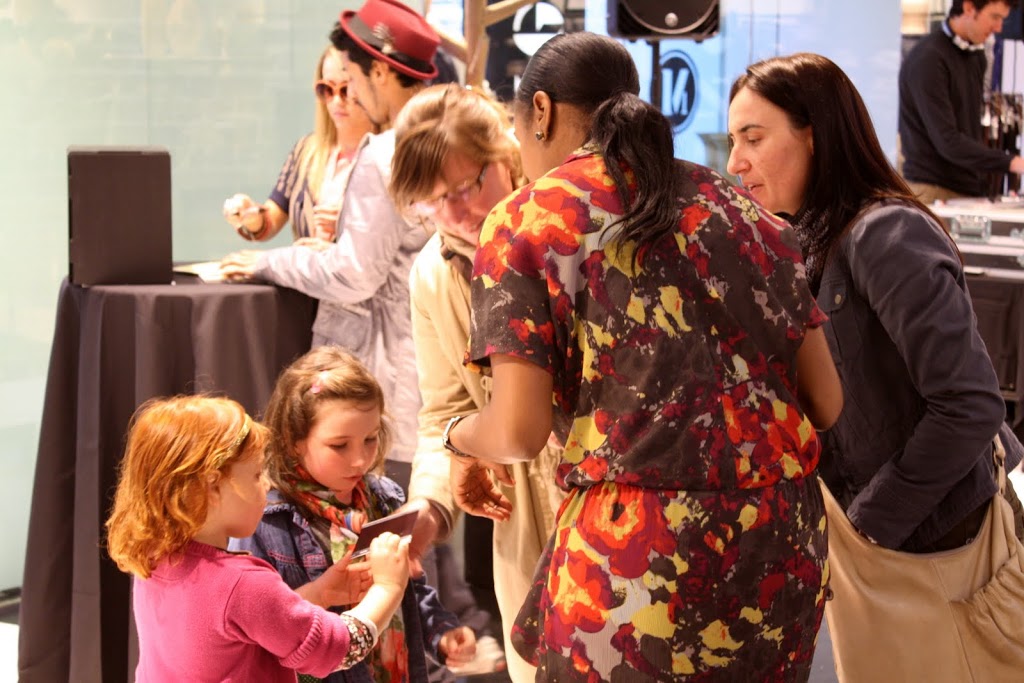 We even had little MANGO fans! They got their polaroids taken to enter the $500 gift card raffle! How cute are they?!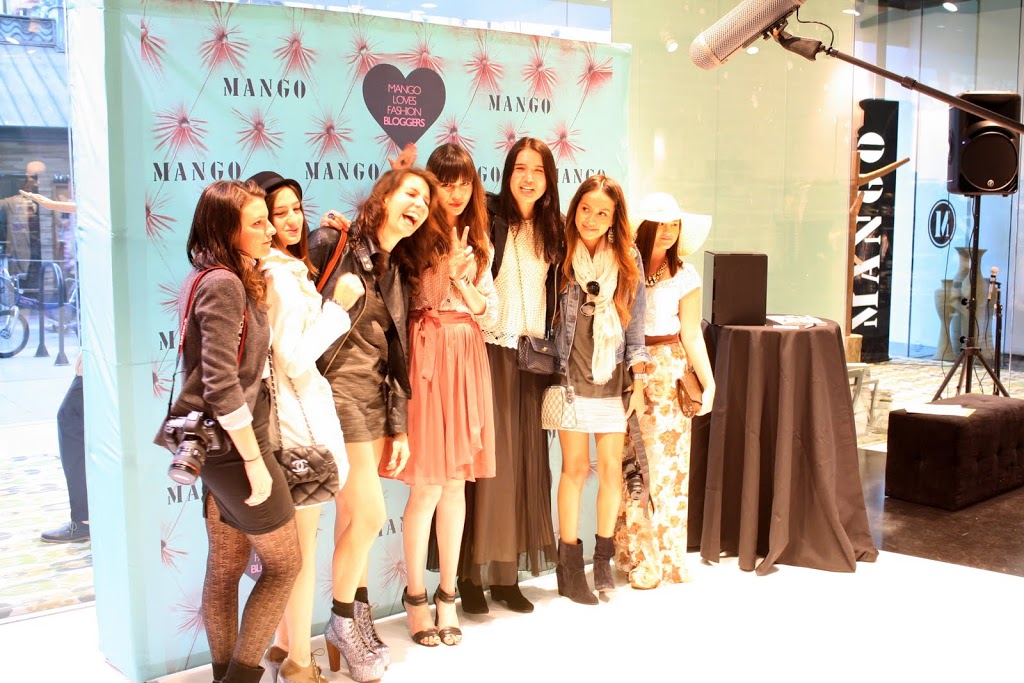 MANGO Loves Fashion Bloggers!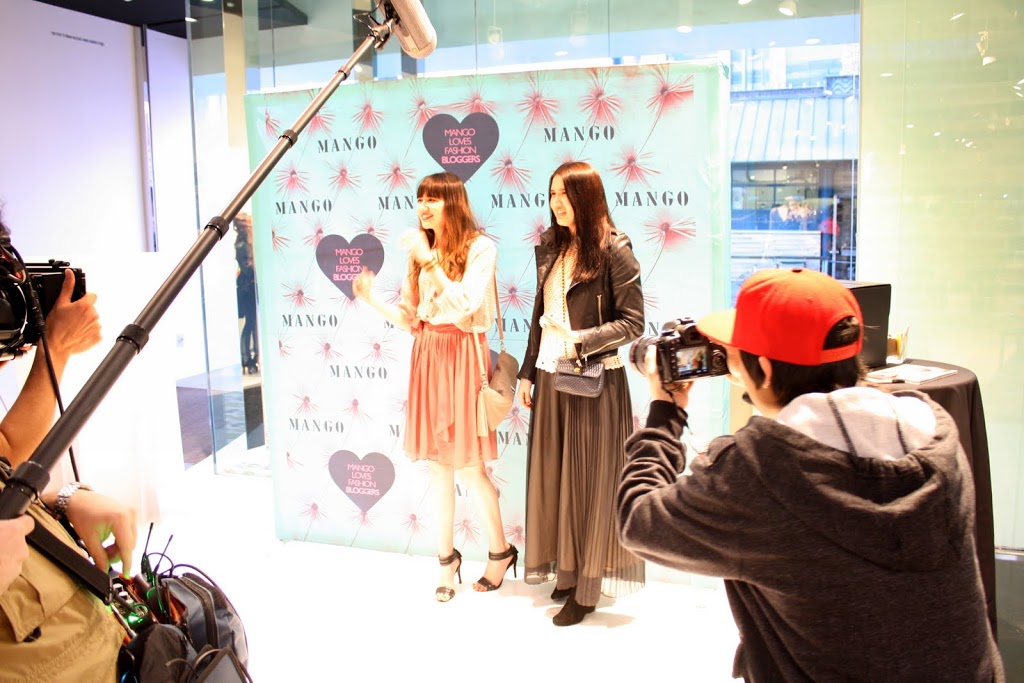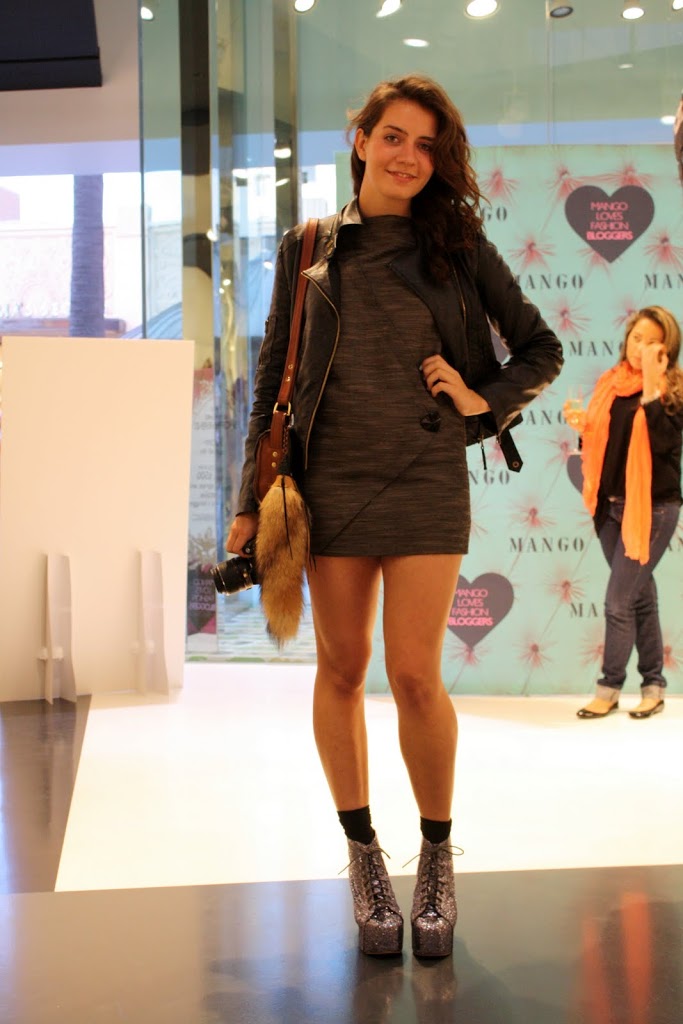 I finally got to meet
Mckenzie Dowler of The Fitting
. She was so much fun and we have become such great friends! I helped her style a look for Spring. She chose out this beautiful knit sweater!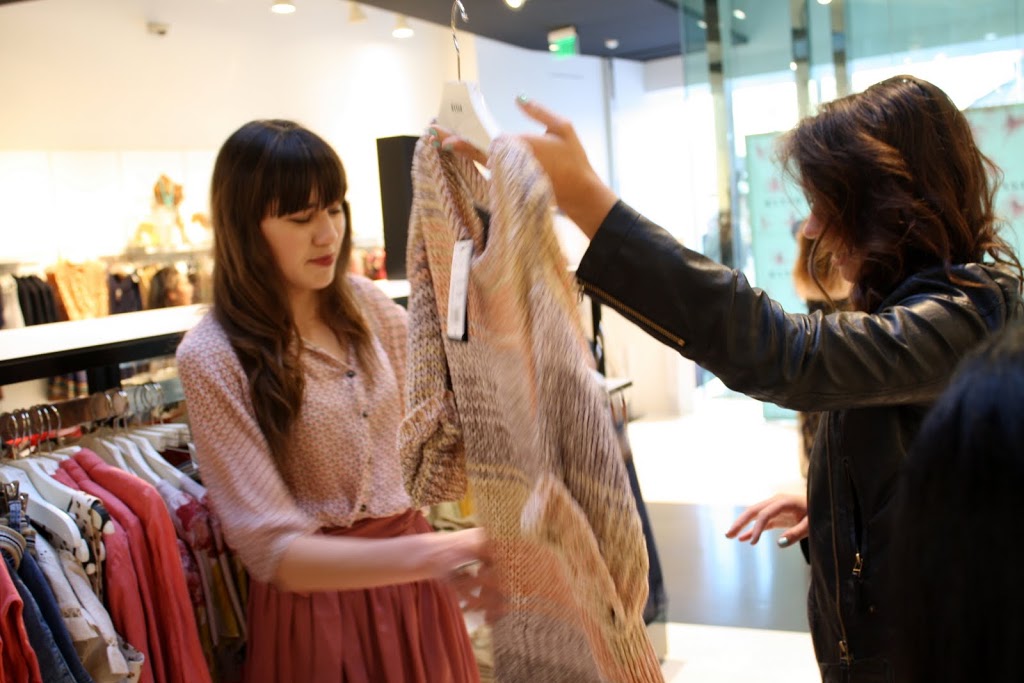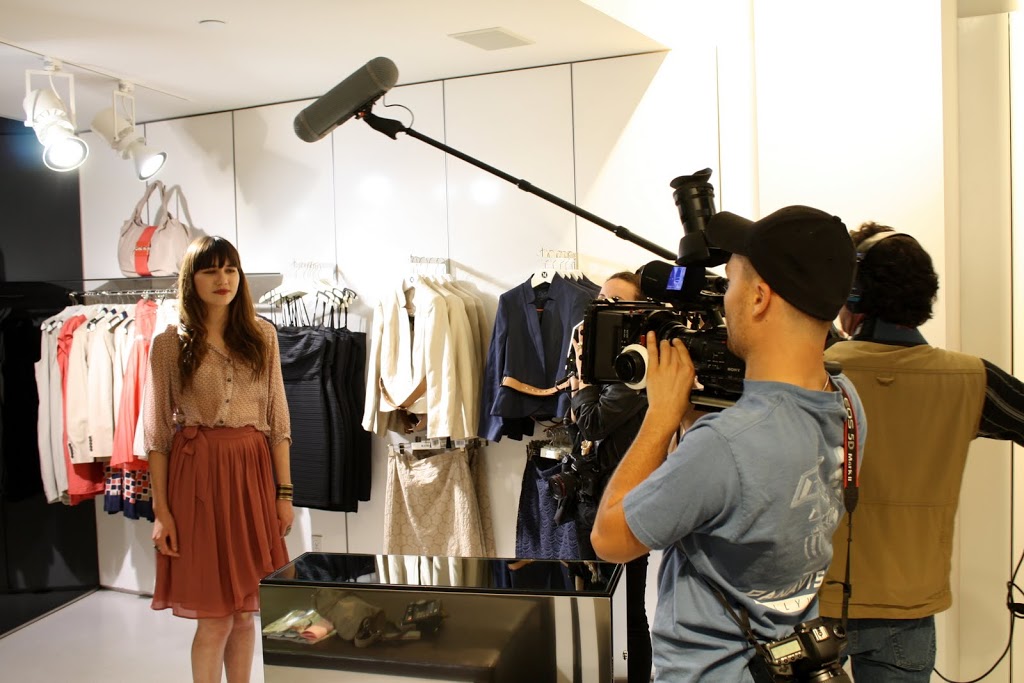 Working on interviews!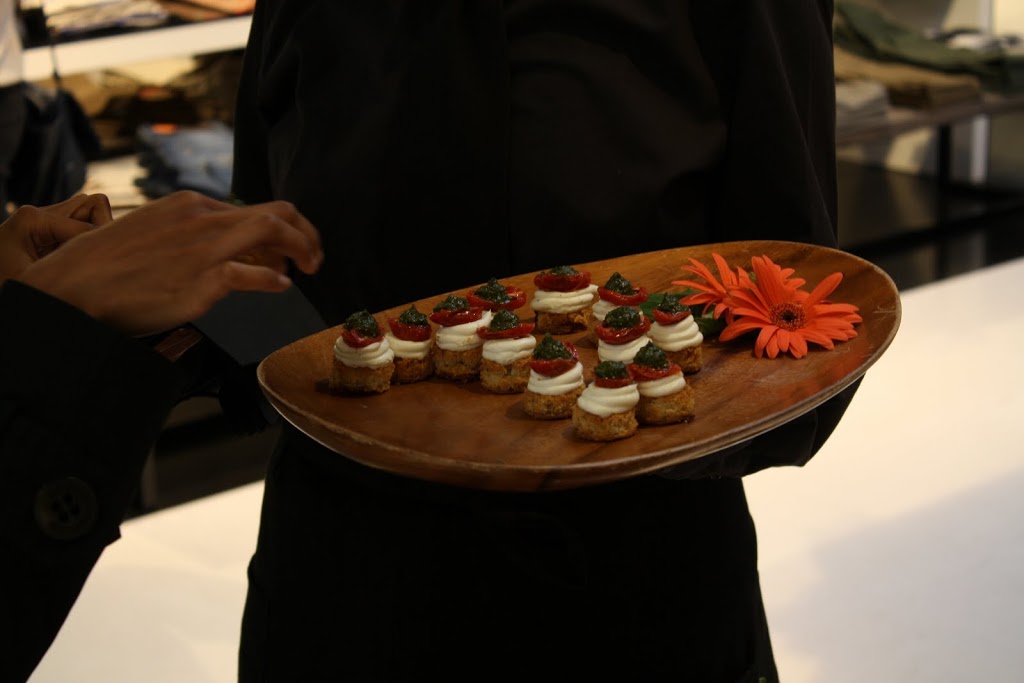 So many delicious hor d'oeuvres! Mmmmm!! I wish I got a snapshot of the mini hamburgers!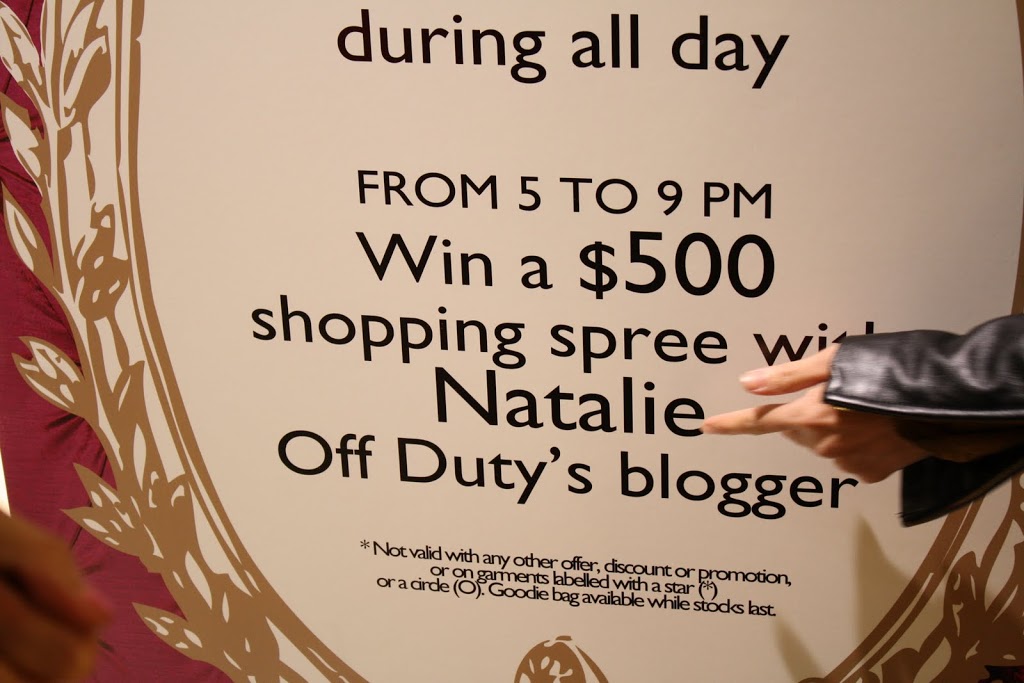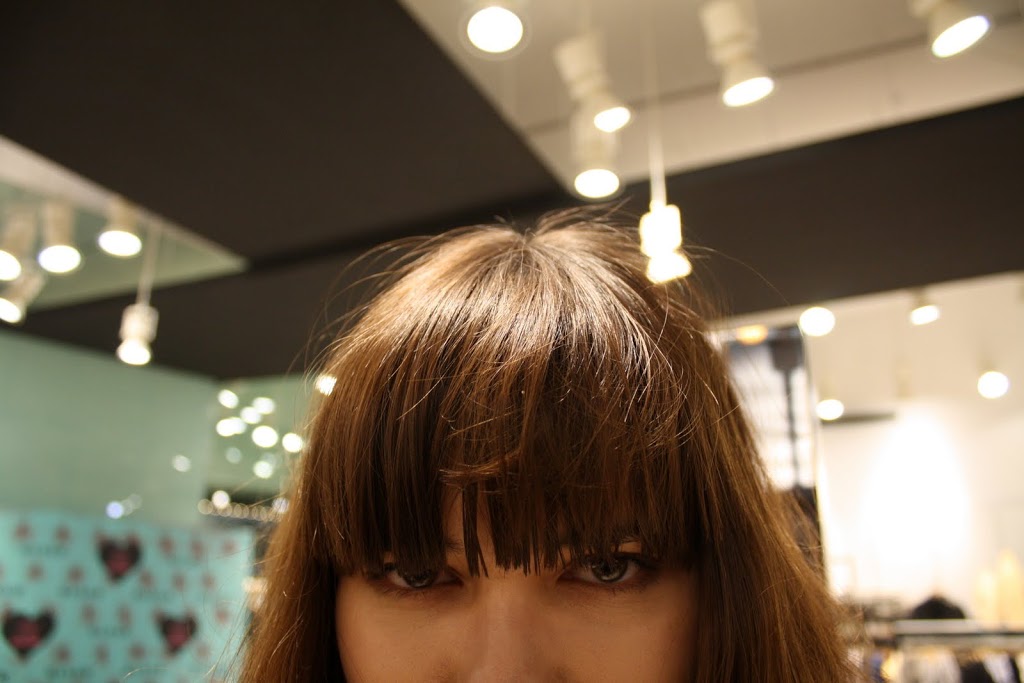 Mushroom Top 🙂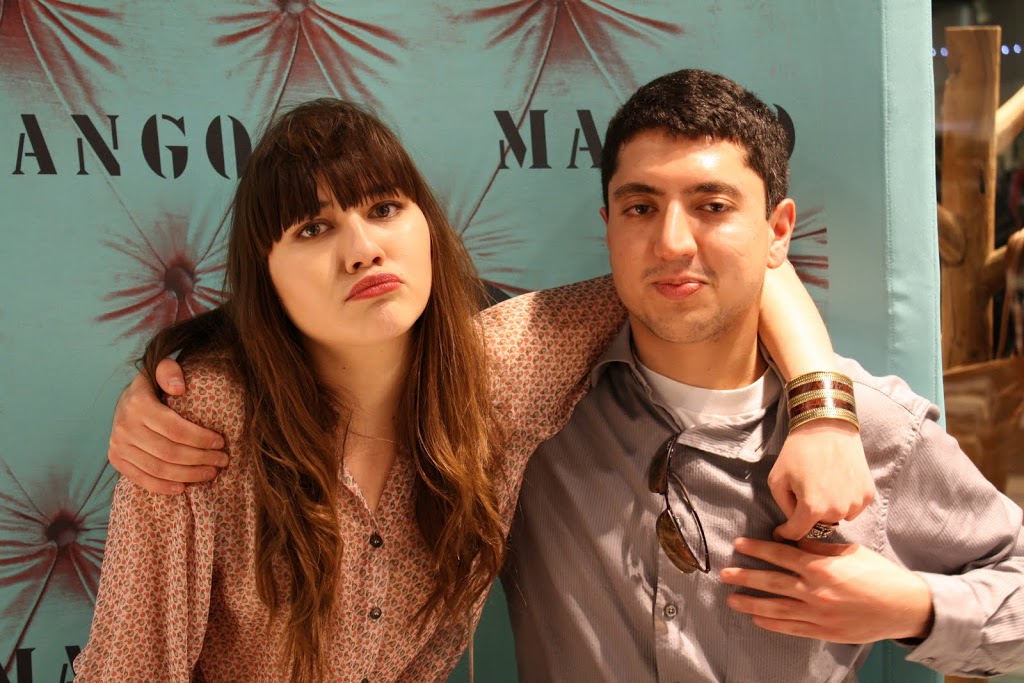 Being goofy with Sheraf!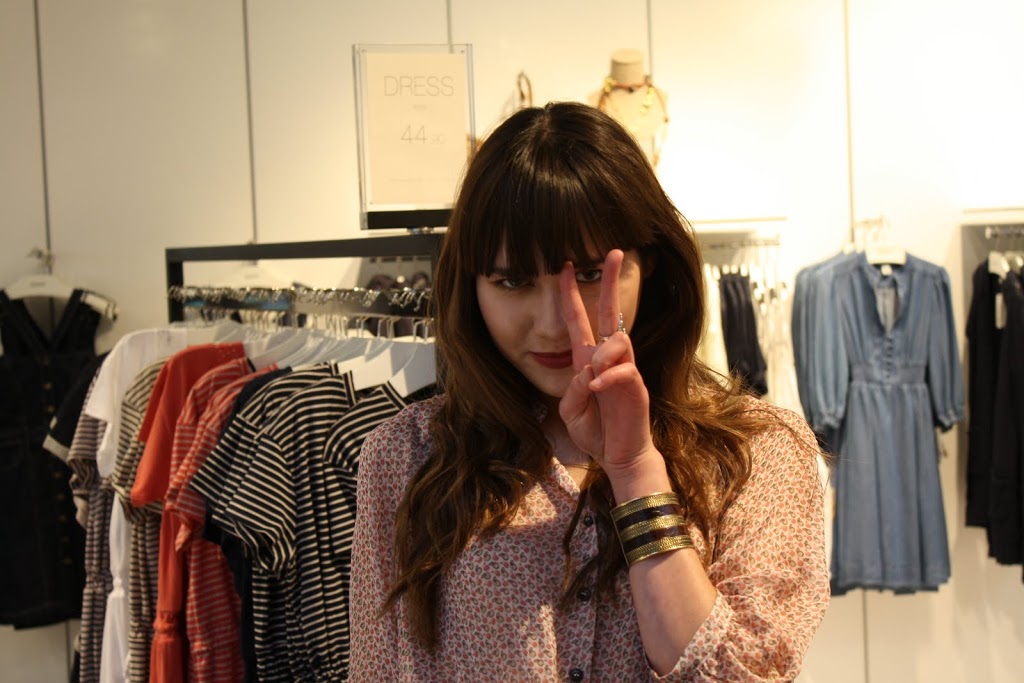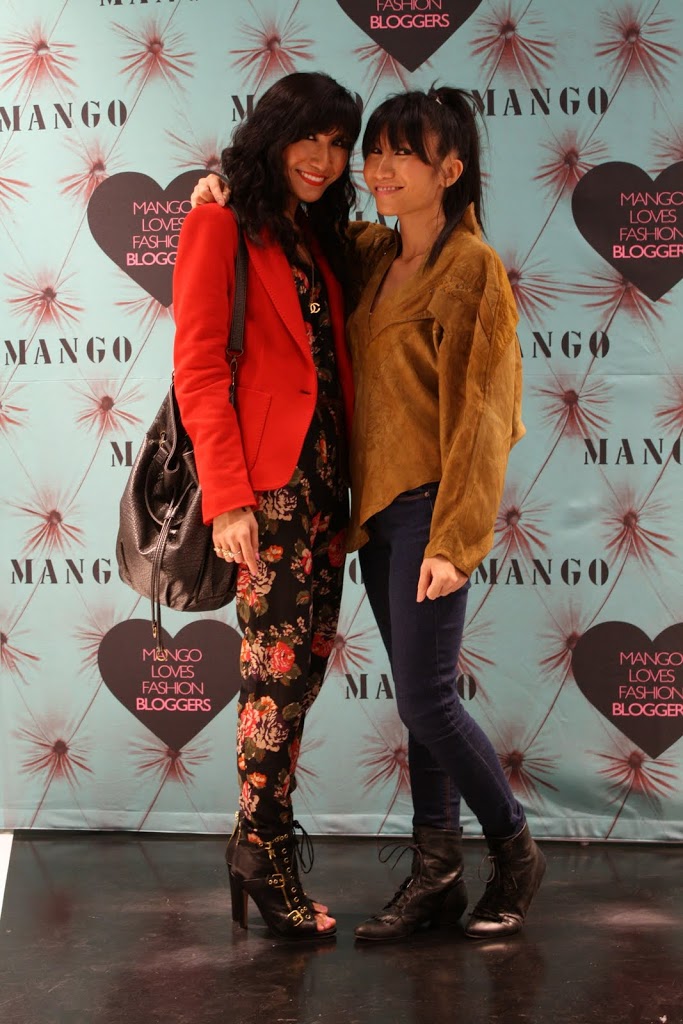 My favorite twins,
Rebecca of
Style With Benefits
and Melanie of
Wrecked Stellar
!
I loved their outfits!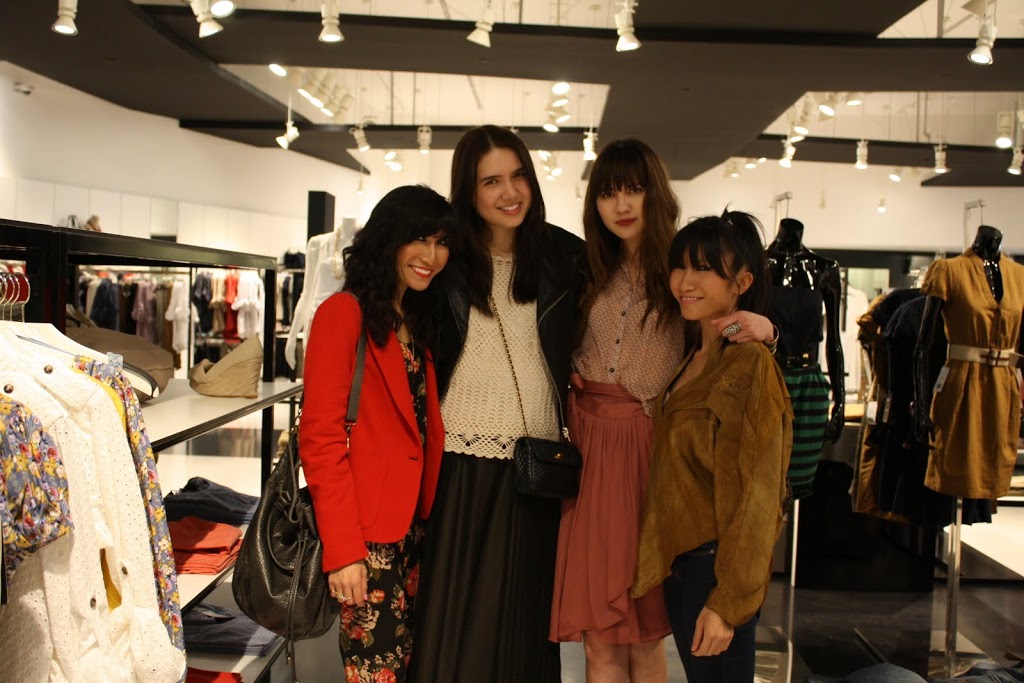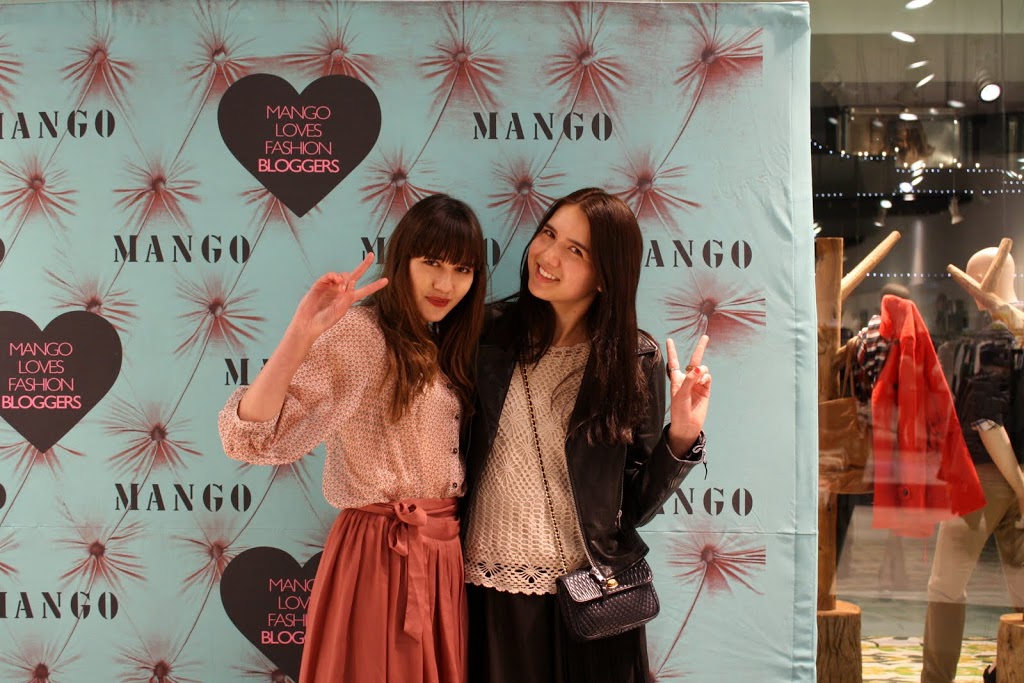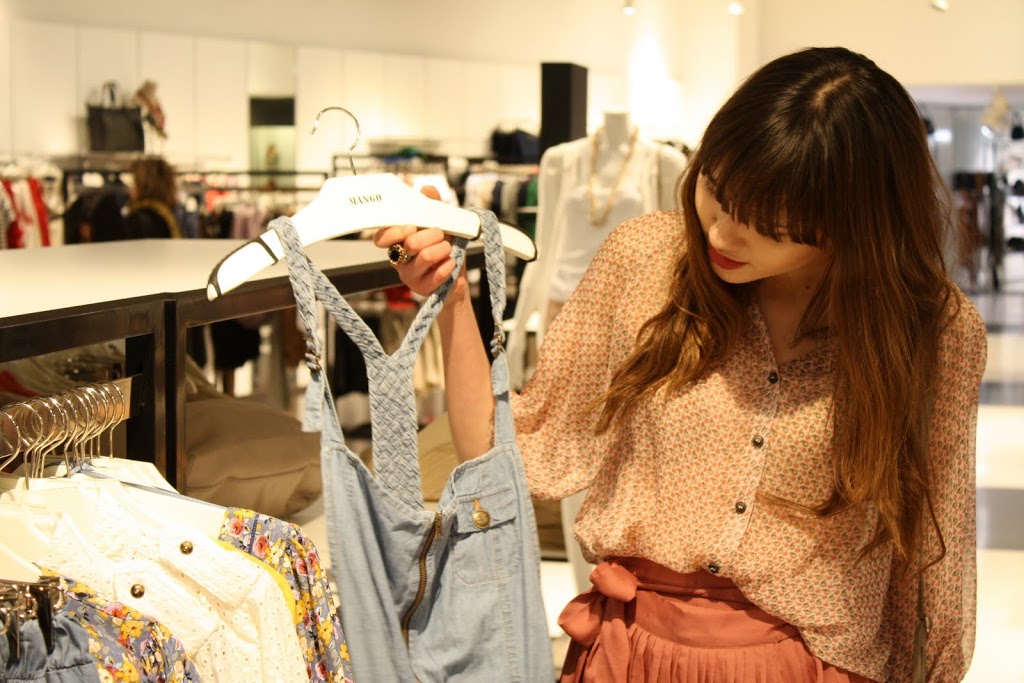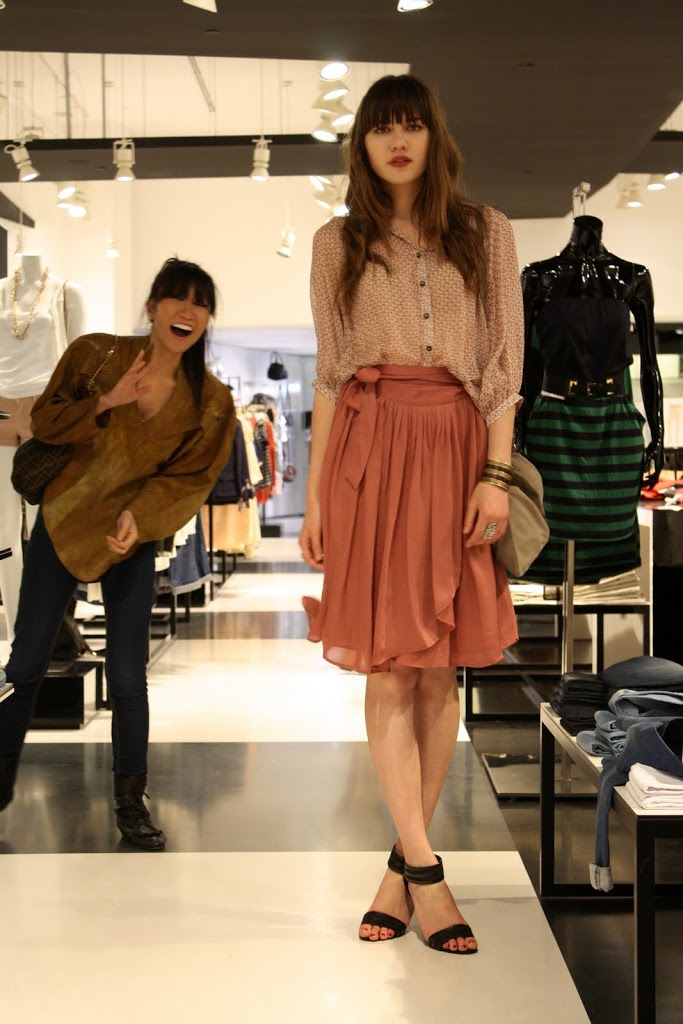 On Friday night, I hosted the
MANGO
+
Marie Claire
event in Santa Monica! It was the most wonderful experience ever. So many of my friends came out, as well as many of my blog readers! I got to finally meet them in person, and even help them shop for some of their favorite spring pieces. Everyone found a MANGO piece they loved that really fit their own personal style. Specially for the event, I went with a beautiful head to toe MANGO outfit. It was very romantic and soft, perfect for spring: a sheer printed blouse with a blush pink ballerina skirt. It was the first thing I tried on when I went in a few days in advance to pick out my outfit and right away, I knew it was the special outfit to wear that night.
I had the lovely MANGO film crew there to videotape me at the event. They were so much fun and I felt totally comfortable in front of the camera. I did interviews throughout the night, as well as got in footage with the guests! It was such a blast. We had a ton of laughs. So many of the guests got dressed in MANGO looks and got their picture taken, to enter the $500 raffle! (Congrats to my lovely blog reader, Jennifer, for winning!)
I ended the evening with a performance, singing and playing my guitar. I did one song, and everyone wanted to hear more, and so I went ahead and sang another one. I loved performing for everyone live. It was such a special part of the night. I'm a bit nervous to see it on video, but also very excited. It was such a wonderful evening and I have give a big thank you to MANGO and Marie Claire magazine for giving me this opportunity. To be a part of the MANGO brand has been a total dream come true. It was one night I will never forget! Thanks to everyone who came out! xx