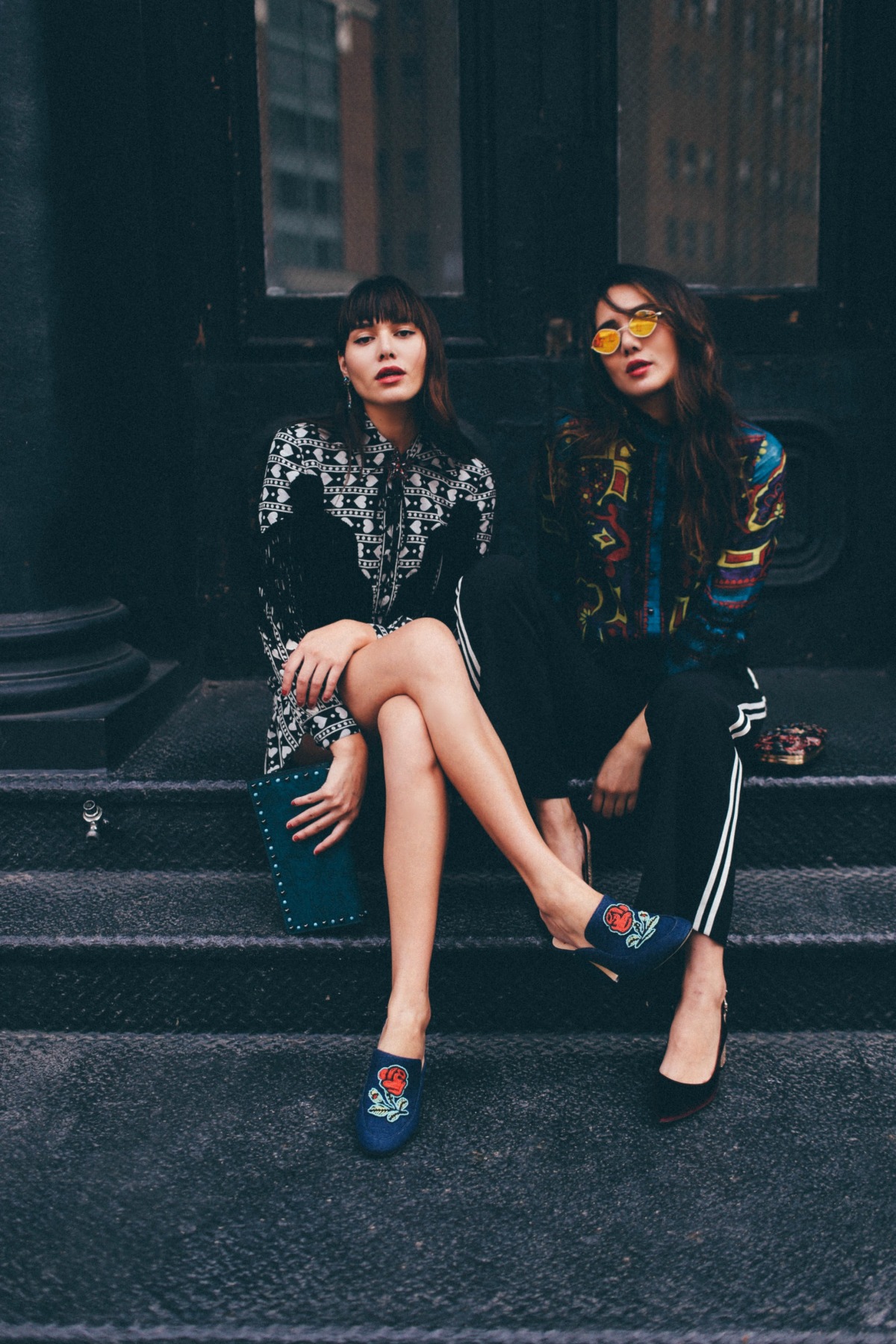 Dylana and I grew up wearing Anna Sui…she is one of the main reasons we fell into fashion. I find it so beautiful the way she can tie in culture, rock n' roll, and different eras into a single look. Her runway show is my favorite every single season. I'm always blown away with her eclectic touch and out-of-this-world imagination when it comes to design and style. You can tell Anna has a serious love for music, always making vintage rock n' roll trends new again. I hear a string of Jimi Hendrix's guitar and a roar of Janis Joplin's voice whenever I shimmy into one of her amazing metallic dresses. Her designs always feel a bit mysterious… they certainly have a darkness to them, with a whole lot of quirky cool. I can spot an Anna Sui design and print from a mile away. They're unlike anything I've seen out there. Her latest collections have been a mix of the wild, wild west with a romantic touch. I'm so excited that Anna Sui has collaborated with INC International Concepts, a brand at Macy's to make her unique designs even more attainable. They feel straight off the runway, yet super wearable. Trust me, this is one collaboration you're not going to want to miss out on.
Take this gorgeous Anna Sui x INC International Concepts teal sheer blouse for example. It's the ultimate fall piece to layer or simply wear alone. The print alone makes a statement. I paired it with the Anna Sui x INC trousers, something Dylana and I both are a huge fan of. And they're not just any classic black trouser. They've got a western waist belt, and a sporty jogger stripe down the leg. The only designer who can pull this off and make it work is Anna. Genius! Dylana and I literally mixed and matched the entire collection. Denim mules and velvet heels. Embroidered and studded clutches. Earrings so big and twinkling, they're destined to make a statement on the dance floor. And you know how much us Suarez Sisters love to dance. Oh, and we like to stand out. This collection is just that. It reminds me of the old cowboy town we grew up in, mixed with the elegance and sophistication of NYC. The Anna Sui x INC capsule at Macy's is adorned in both metallics and fringe. Dresses and tops that resemble the walls of the velvet underground in the 1970's. Made to move, and twinkle under the disco ball. Stevie Nicks and Mick Jagger approved. Oh, and now it's definitely Suarez Sisters approved. Go get em cowgirls.
Though this post was sponsored by INC International Concepts, opinions and product selections are my own!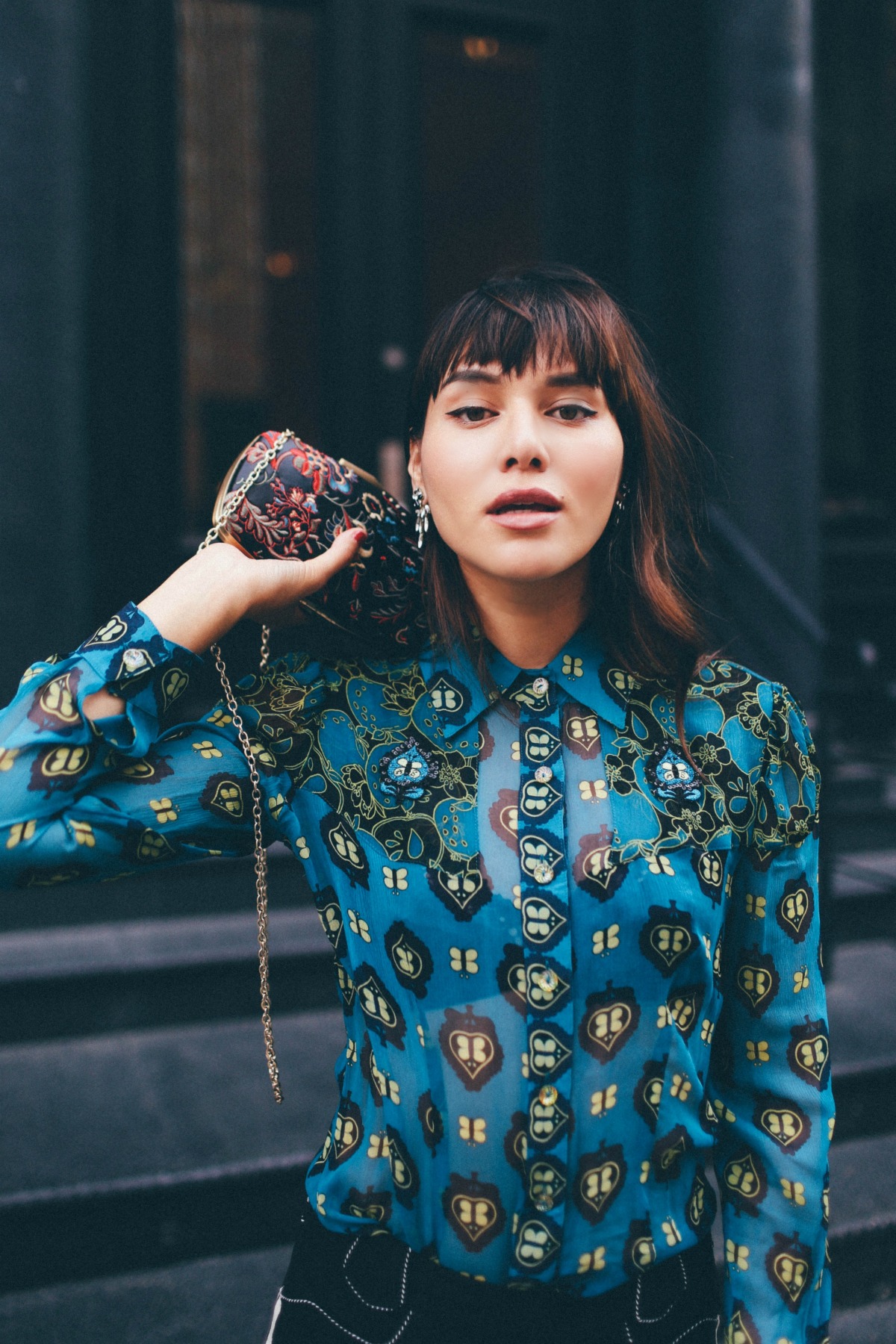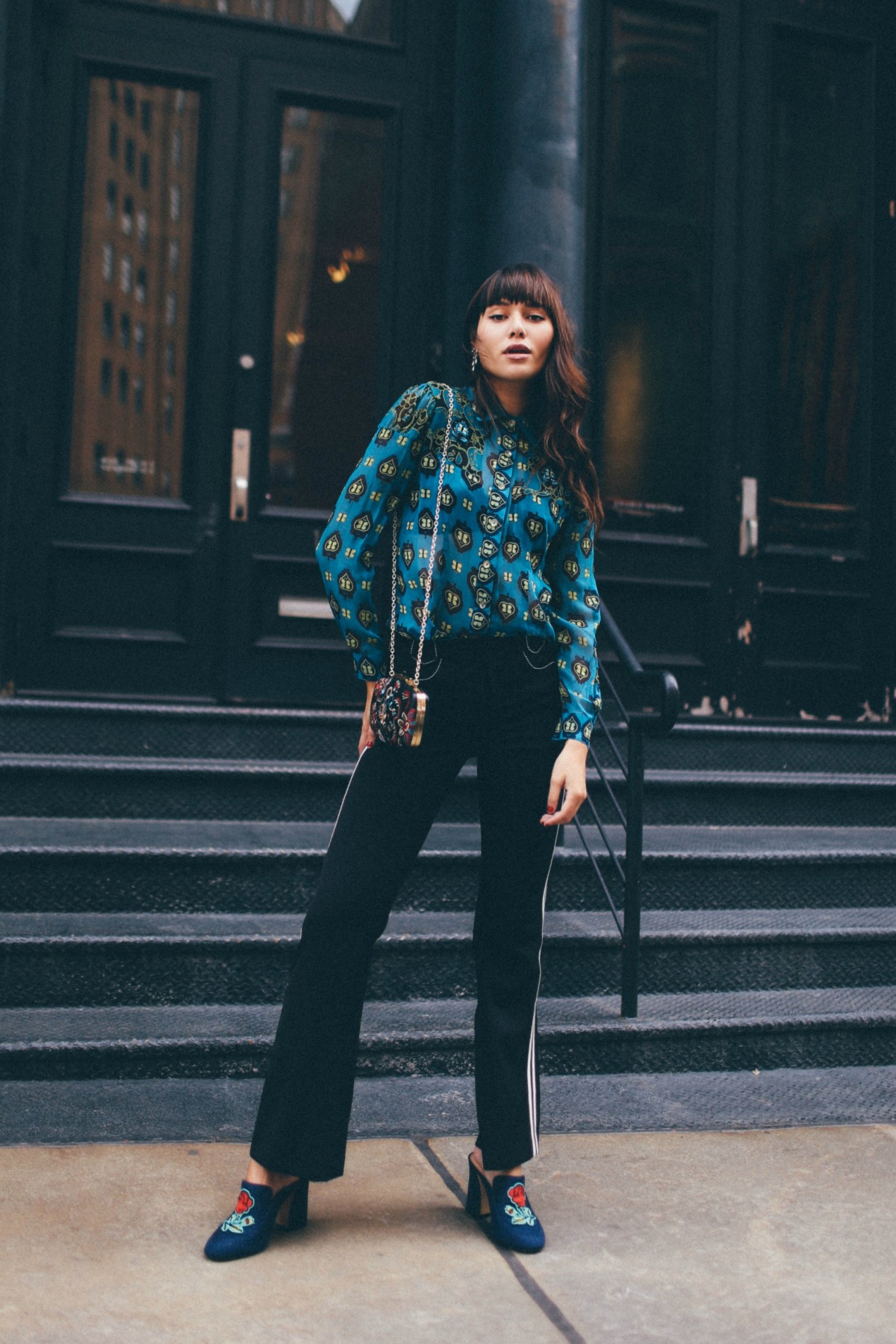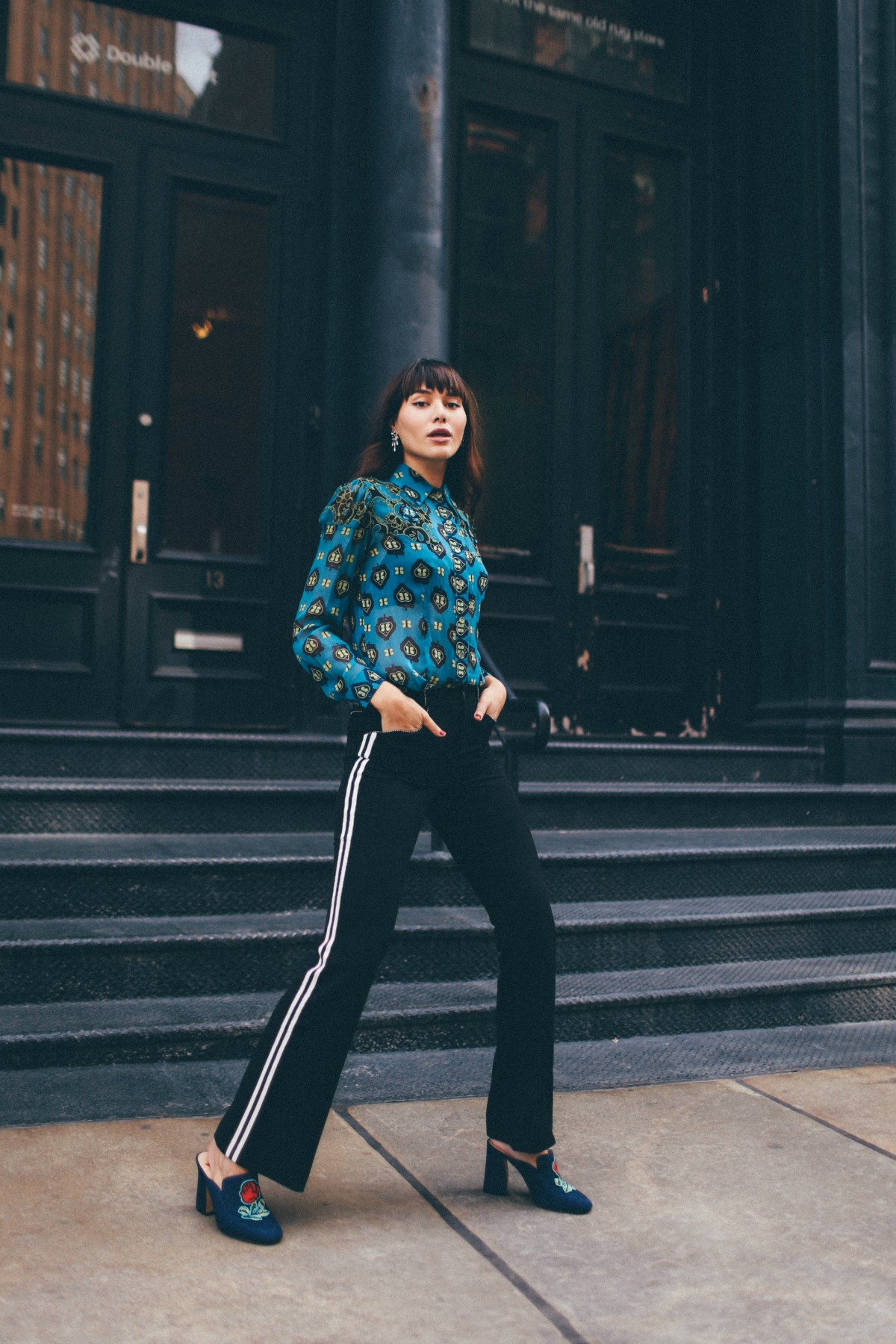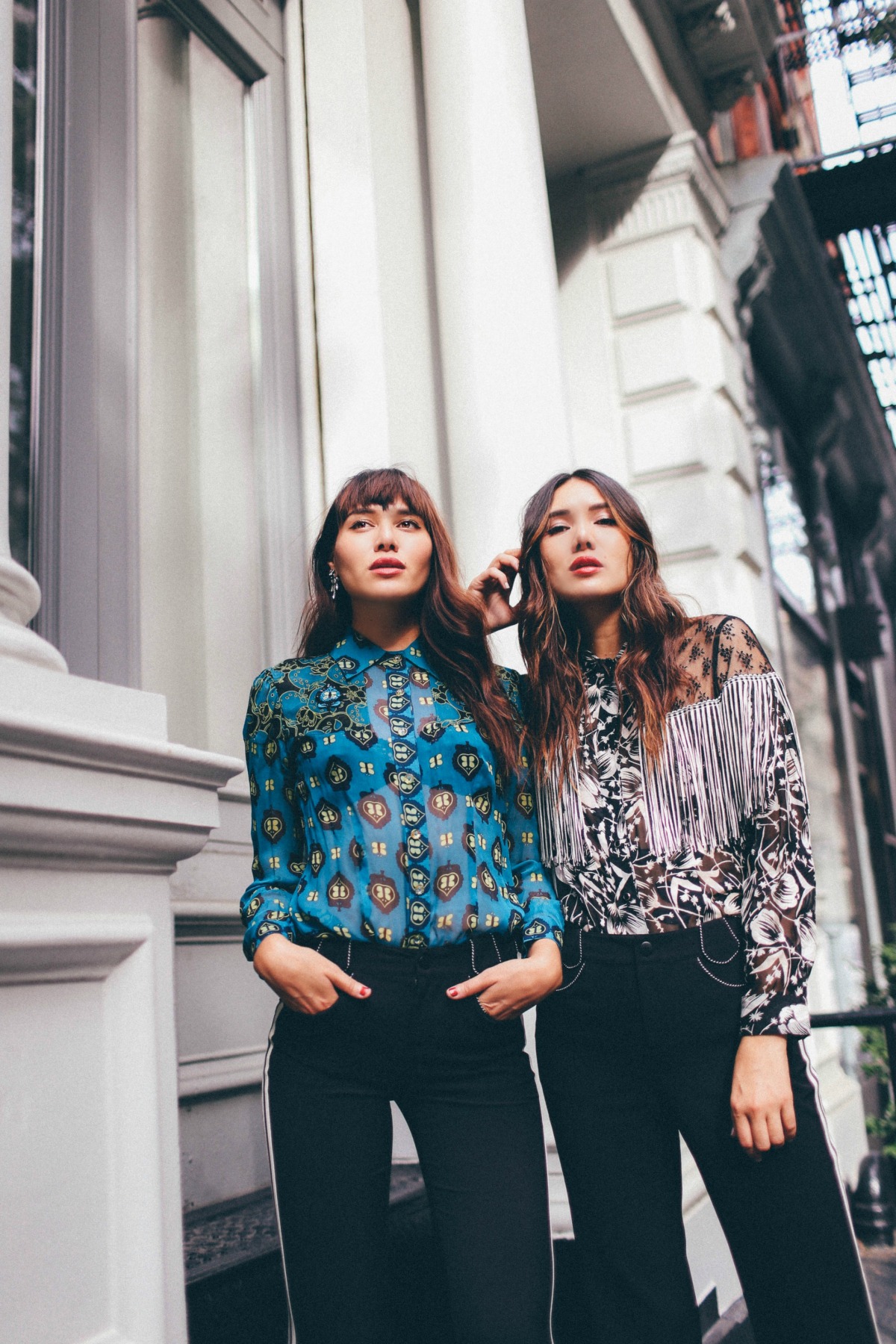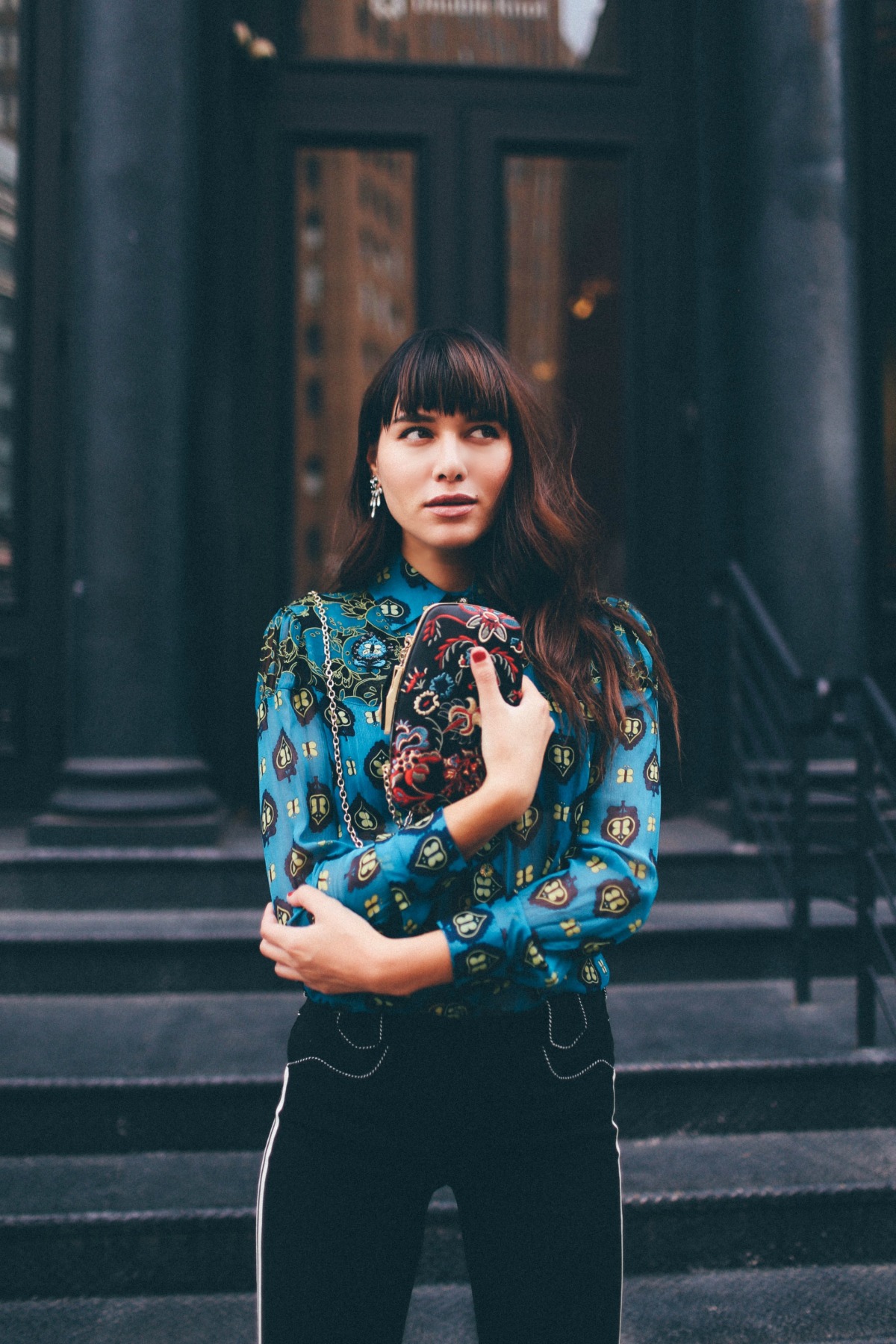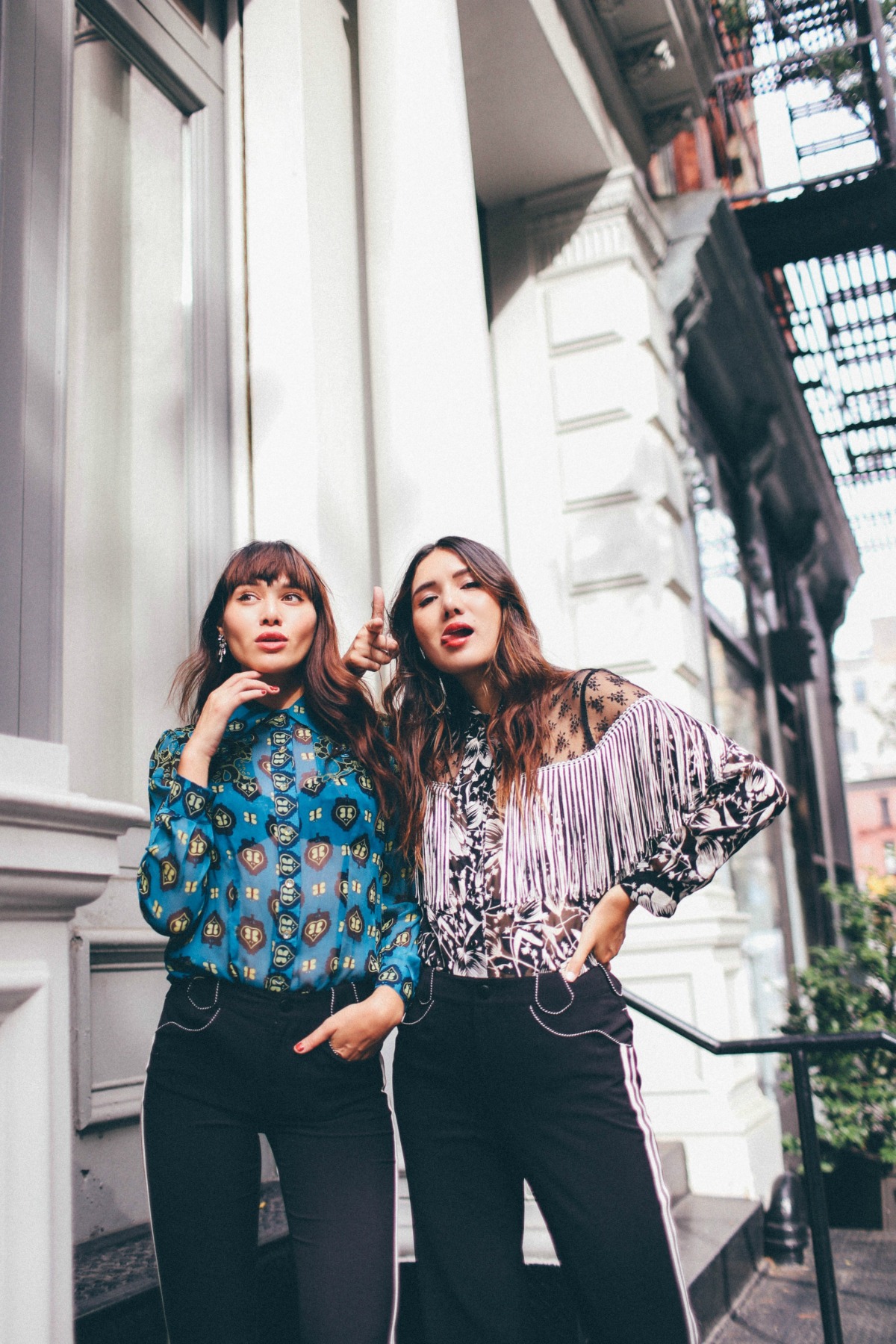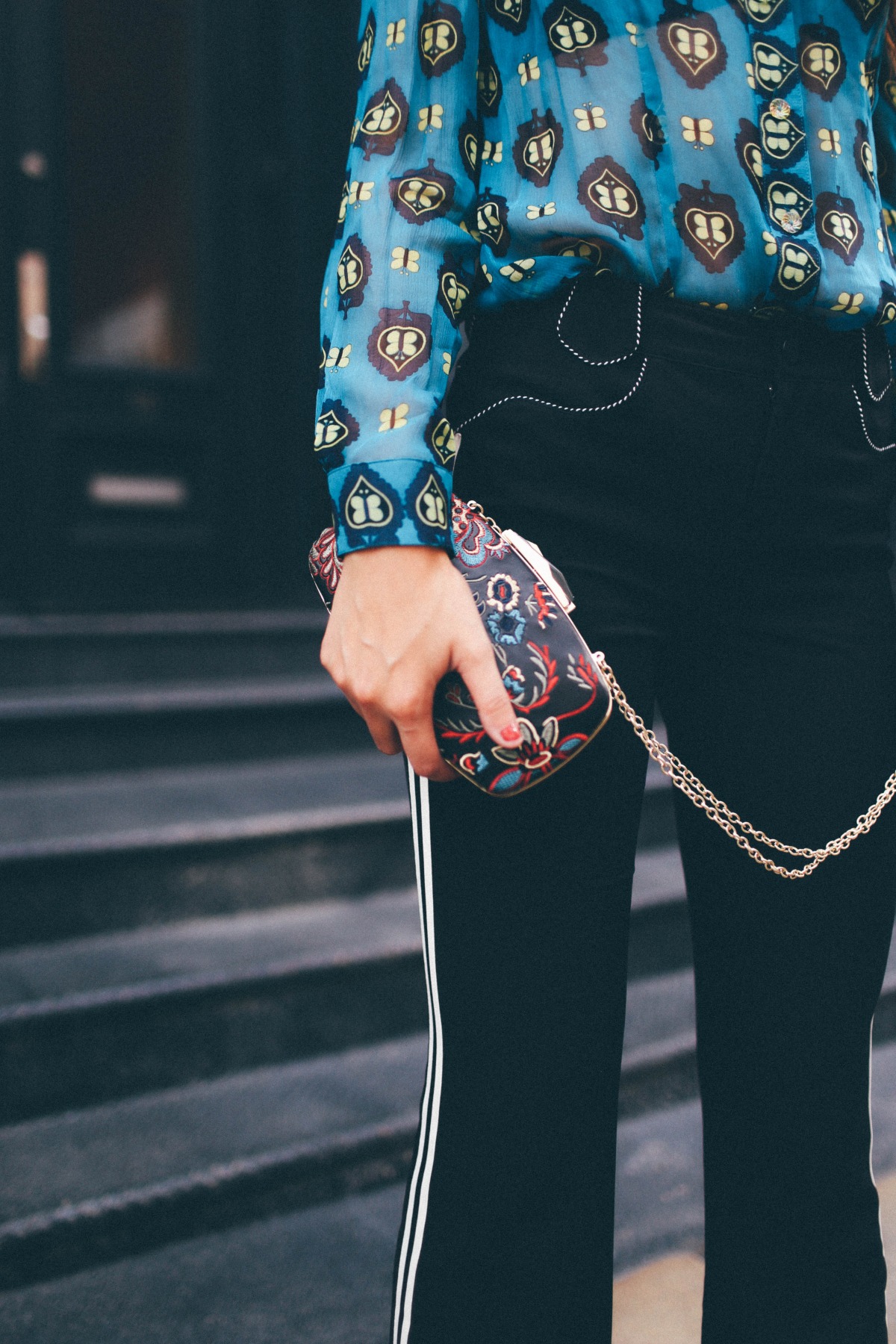 Anna Sui x INC International Concepts: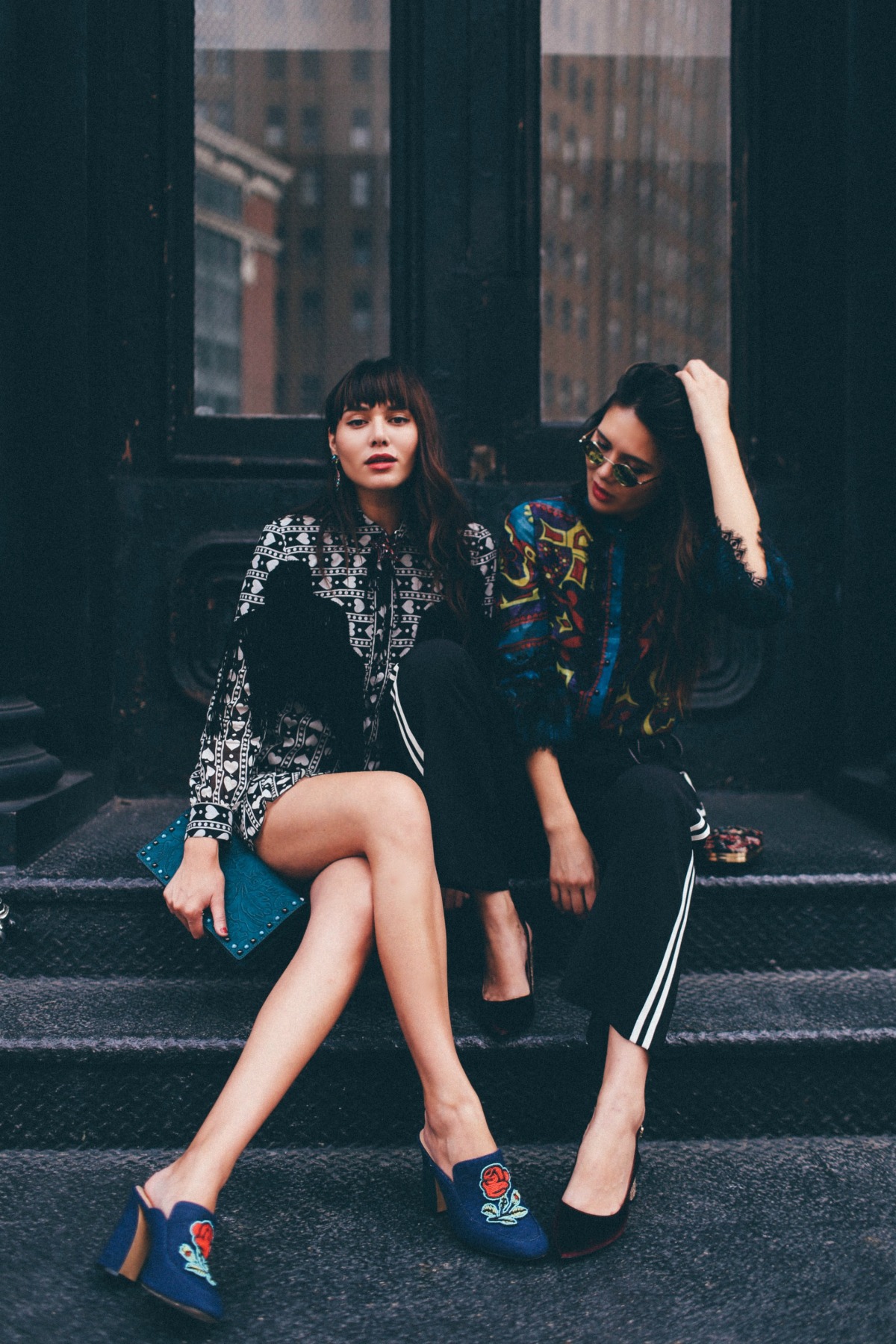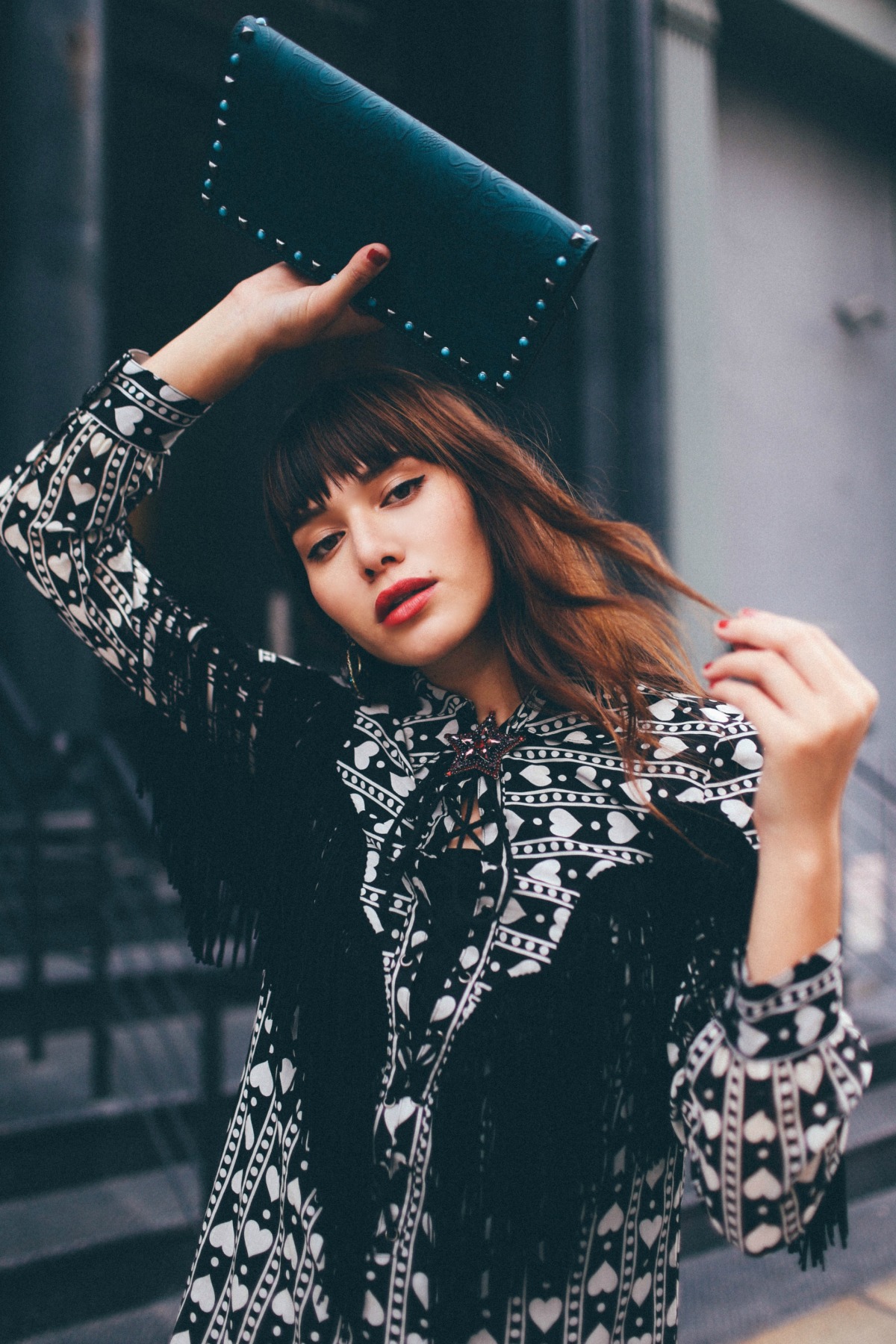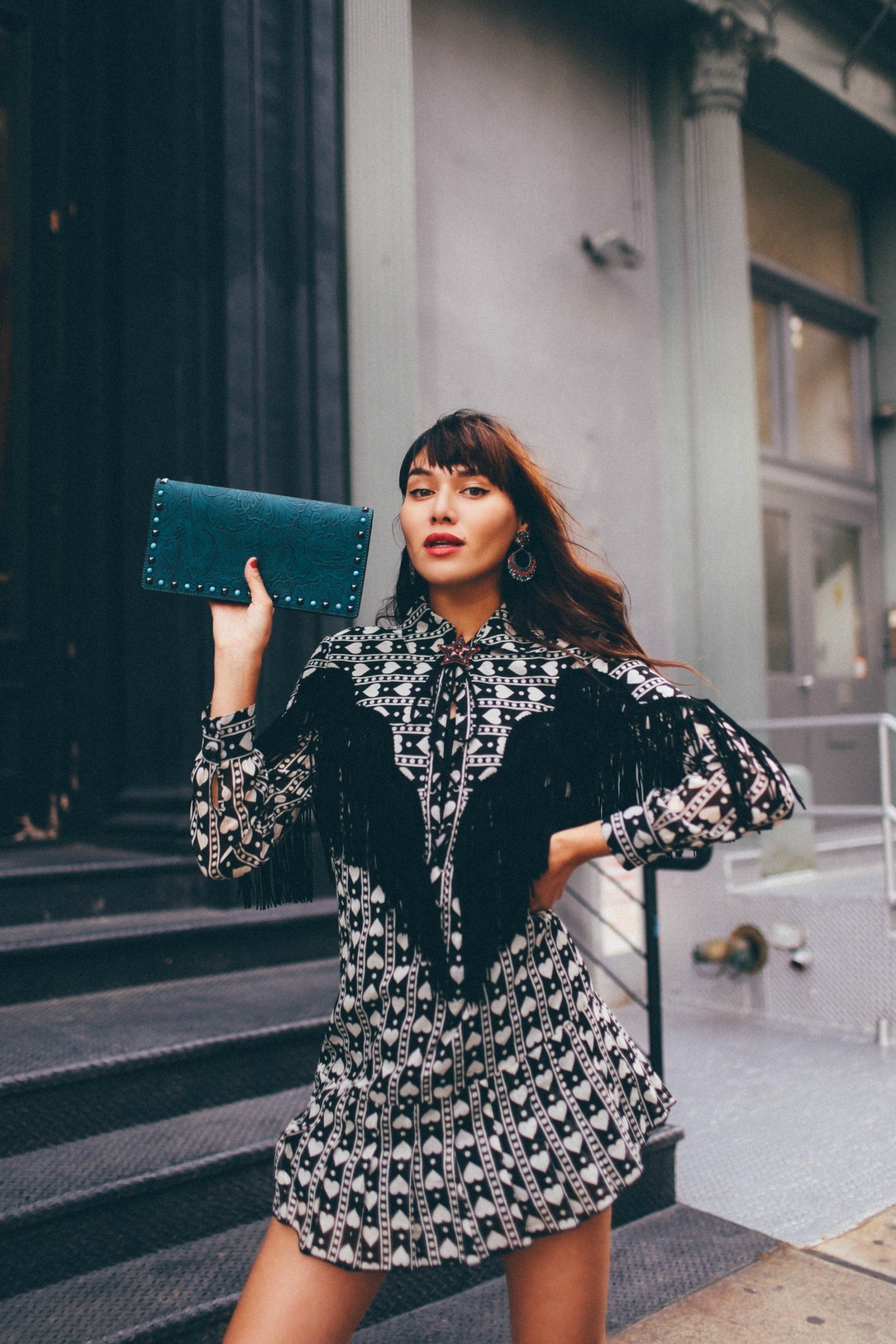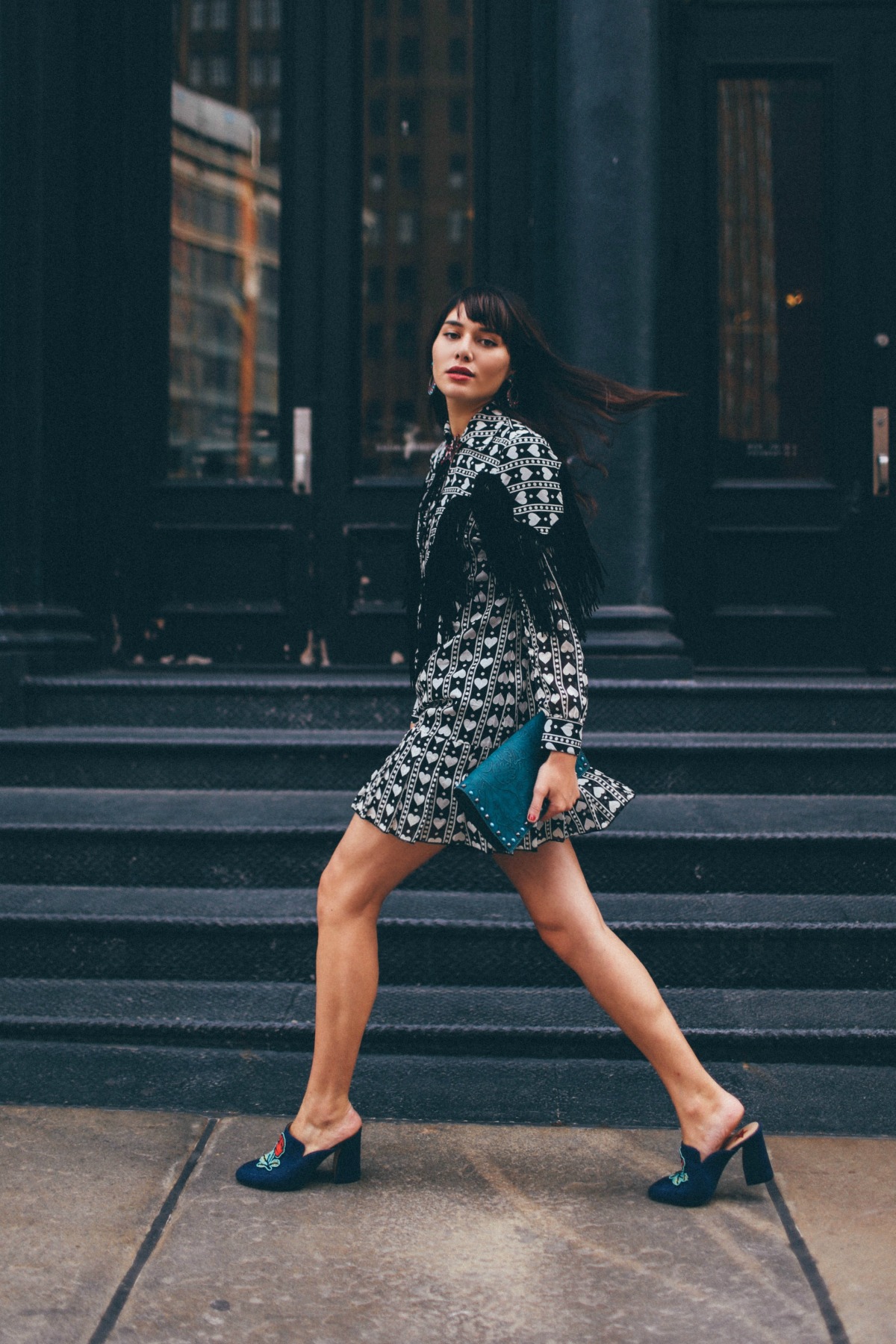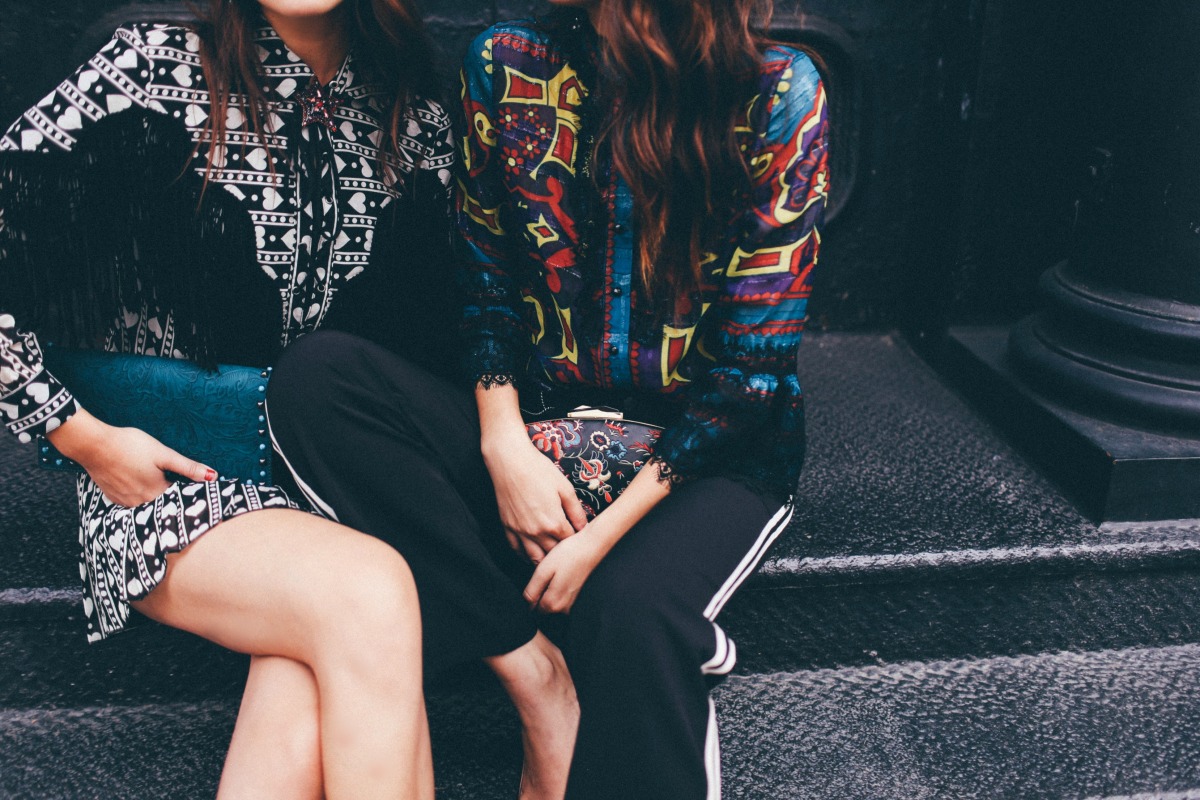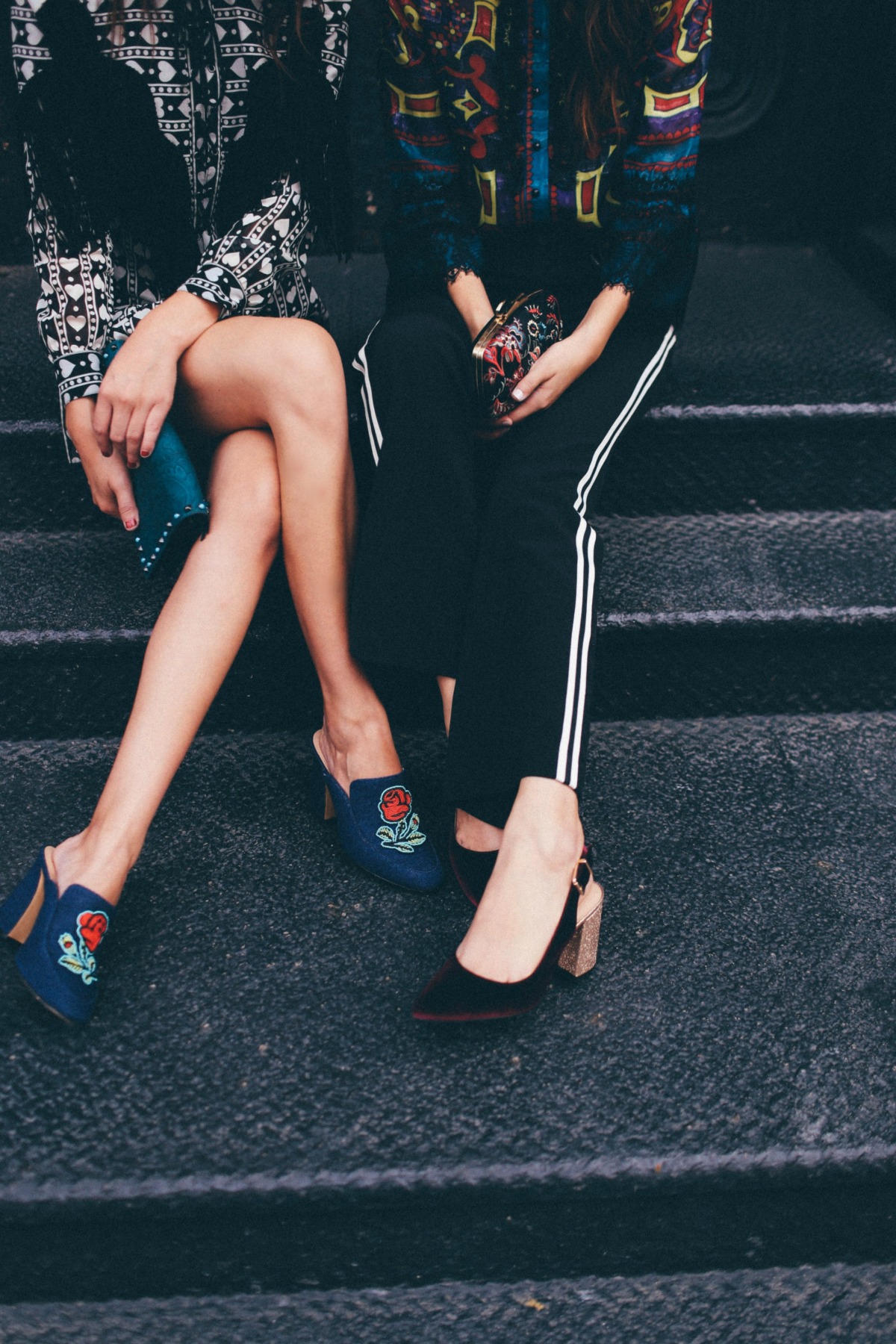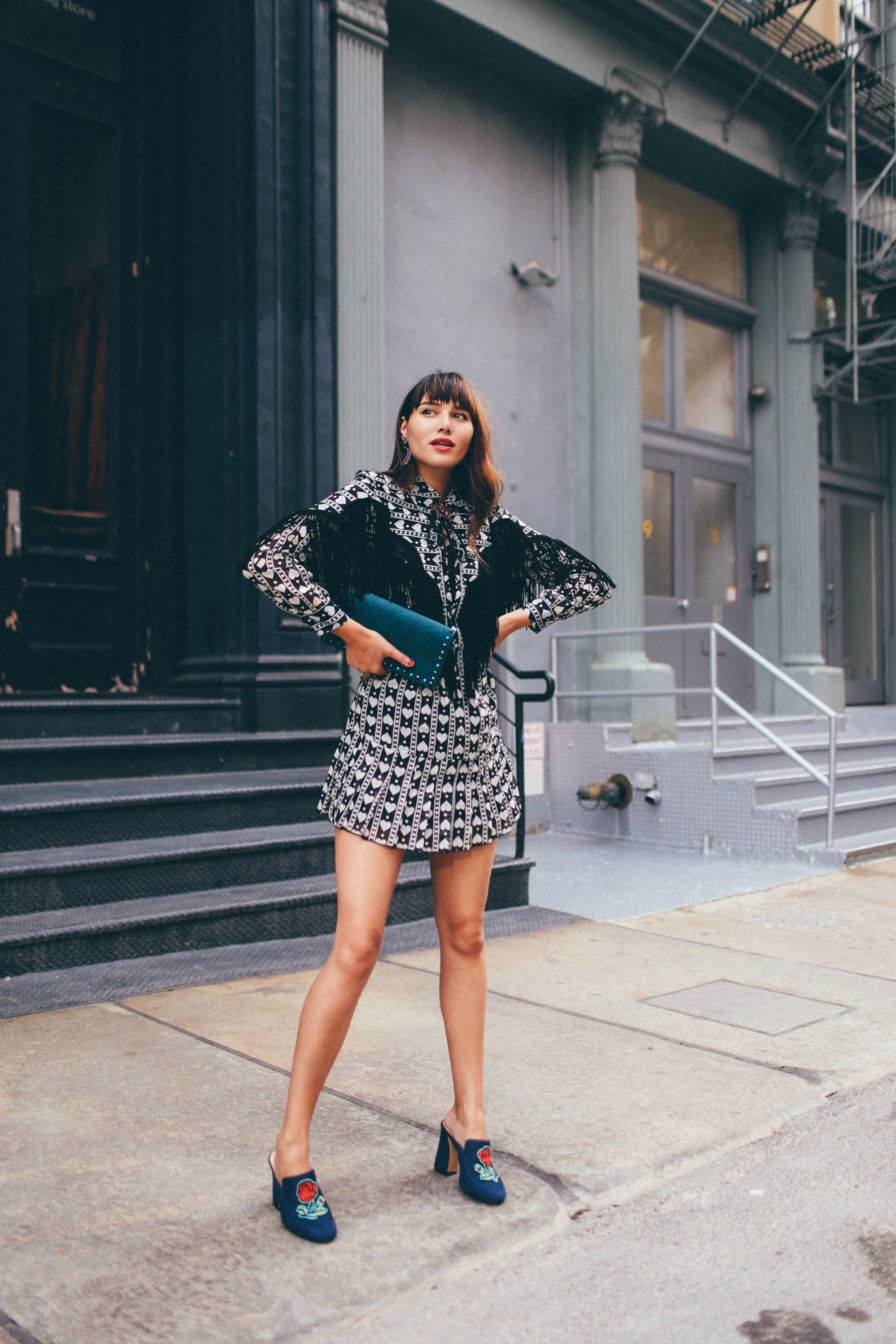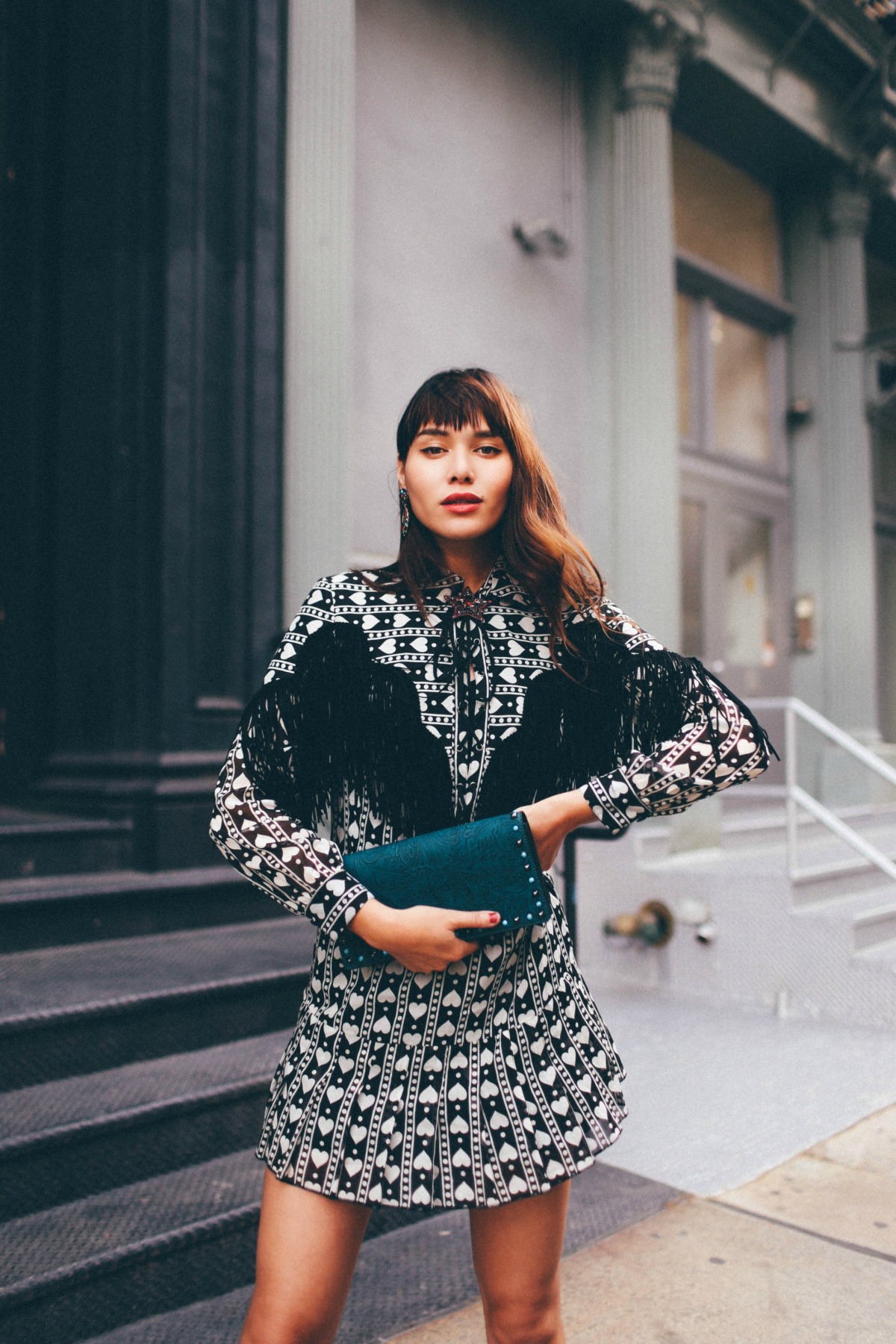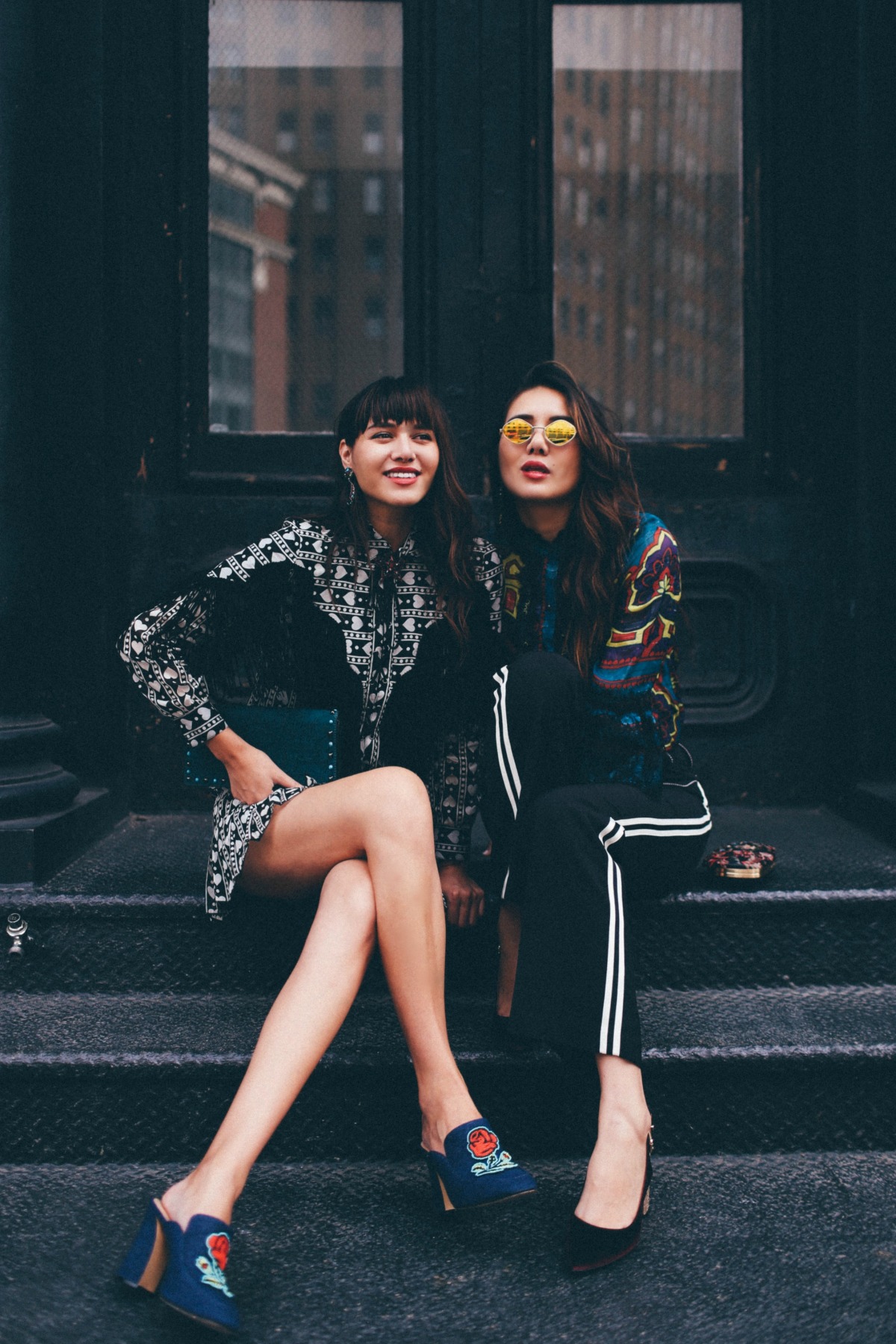 Anna Sui x INC International Concepts:
shop the entire Anna Sui x INC International Concepts collaboration here.