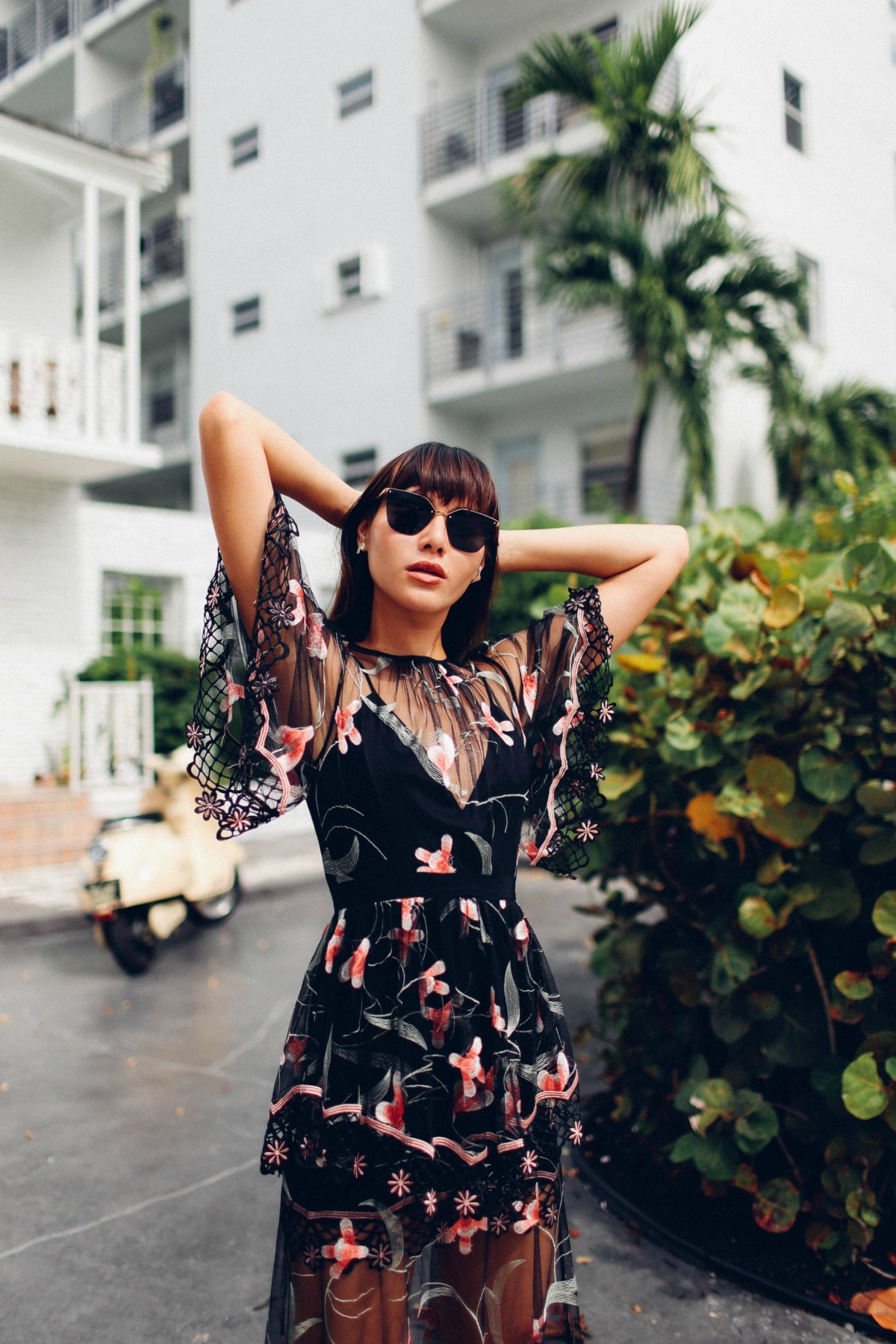 *paid for by Sunglass Hut and Refinery 29*
I was just in Miami with Sunglass Hut, on a mission to find the absolute most luxurious pair of shades for me to finish off the summer in. It was Miami Swim Week so I wanted something to make a statement in, that I could keep forever. I spent hours in the Lincoln Road store… one of their more gorgeous locations. As a woman who likes to get dressed based off my accessories, visiting Sunglass Hut is a totally like being a kid in a candy store. When I'm shopping, I start with a shape. What am I craving and what is new to me? Cat-eye! Round! Square! Then, I move on to size: Do I want something oversize? Something more face framing? After playing around with classic Ray-Bans to super chic 1970's aviators to oversize round sunglasses that resembled a disco ball, I ended up with a piece that is super sleek. This pair by Prada is an absolute dream. The super dark lens makes you feel incognito, and a black frame is just an absolute no-brainer. It's high fashion that's still wearable. The team at Sunglass Hut helped me find the perfect fit.
It was Miami after-all, so it's totally ok to go a bit over the top. Miami loves decadence and retro elegance. For an afternoon scooting around South Beach, I threw on my most romantic embroidered dress and leather slides for an afternoon brunch at The Raleigh. This girl will be keeping shade everywhere she goes.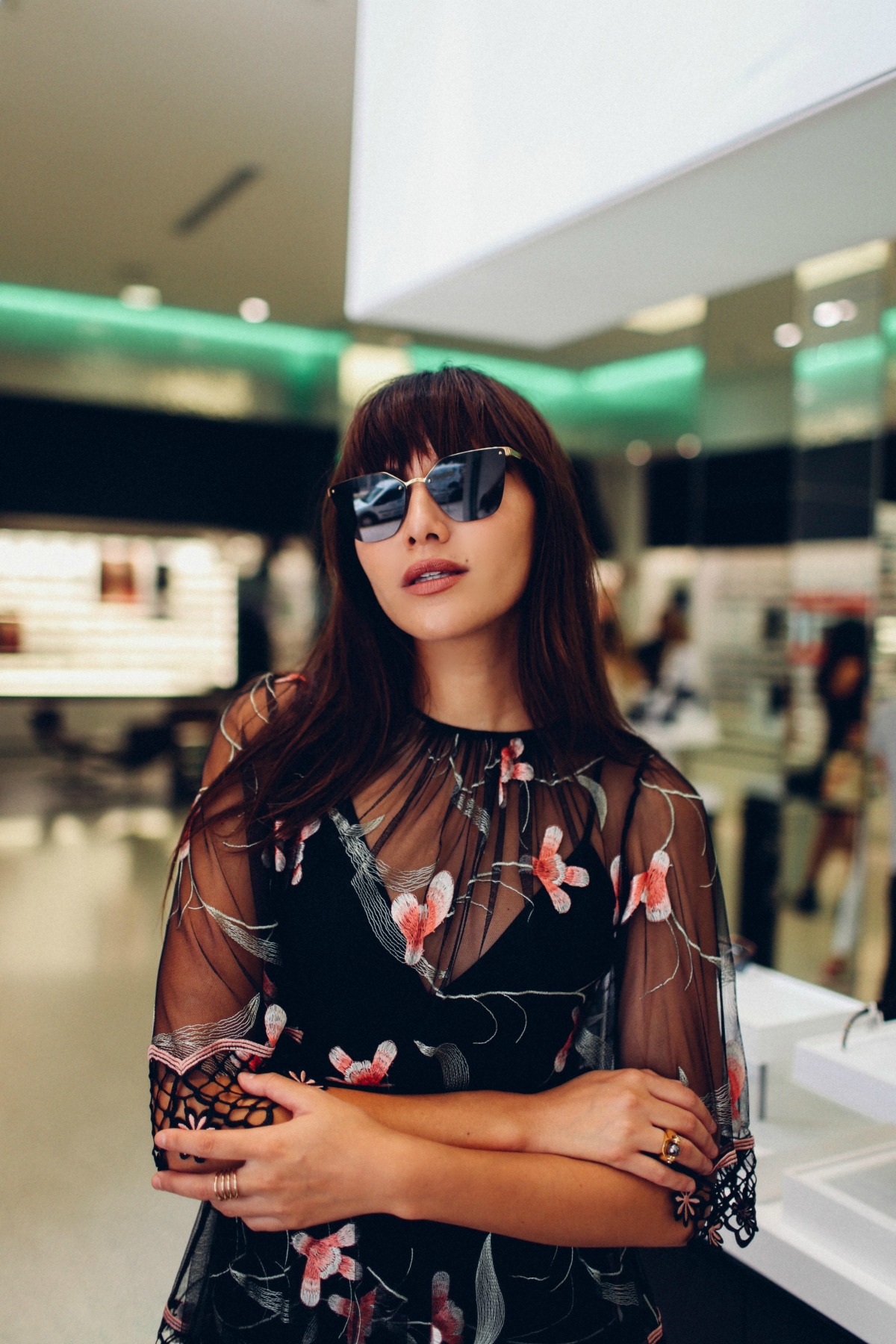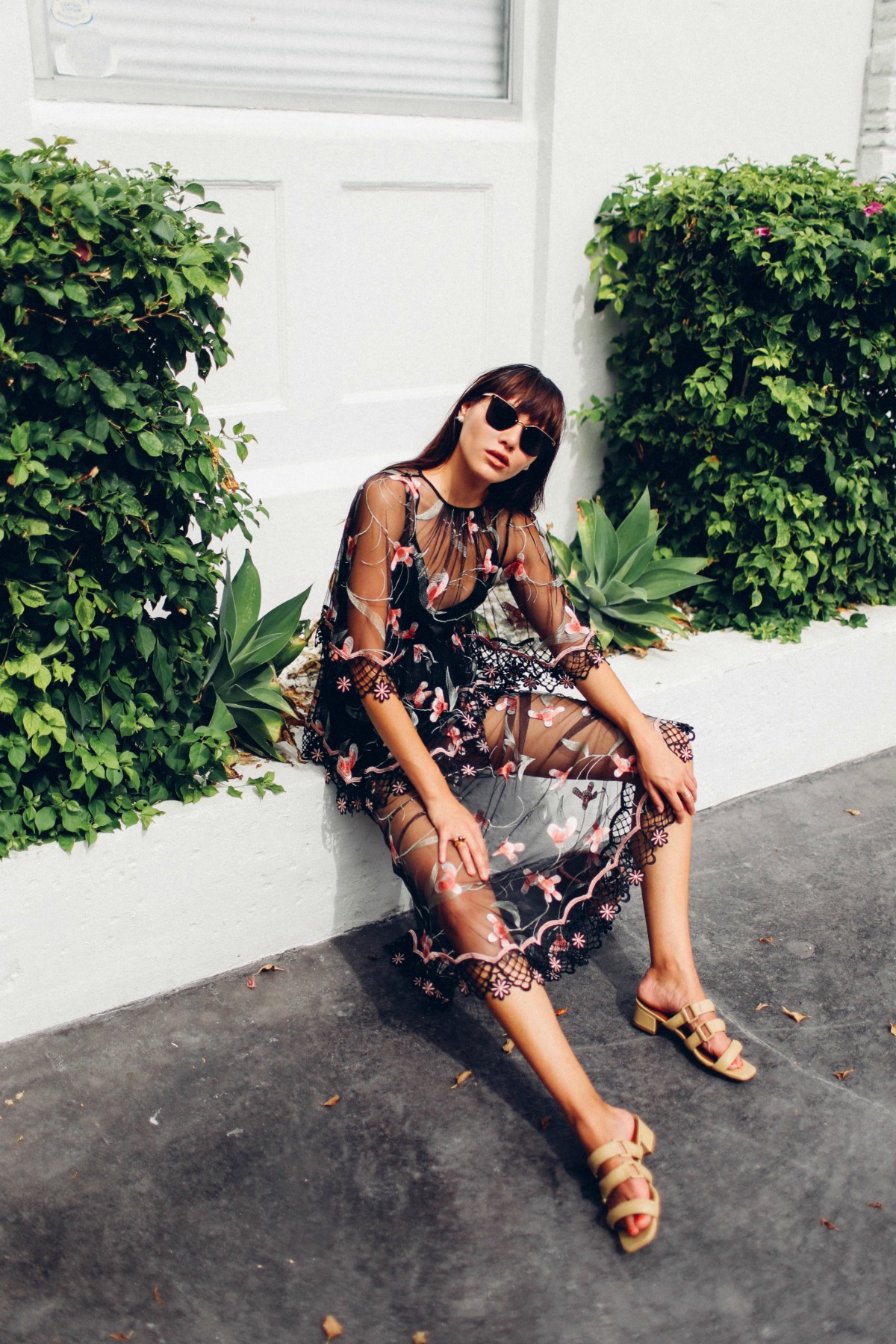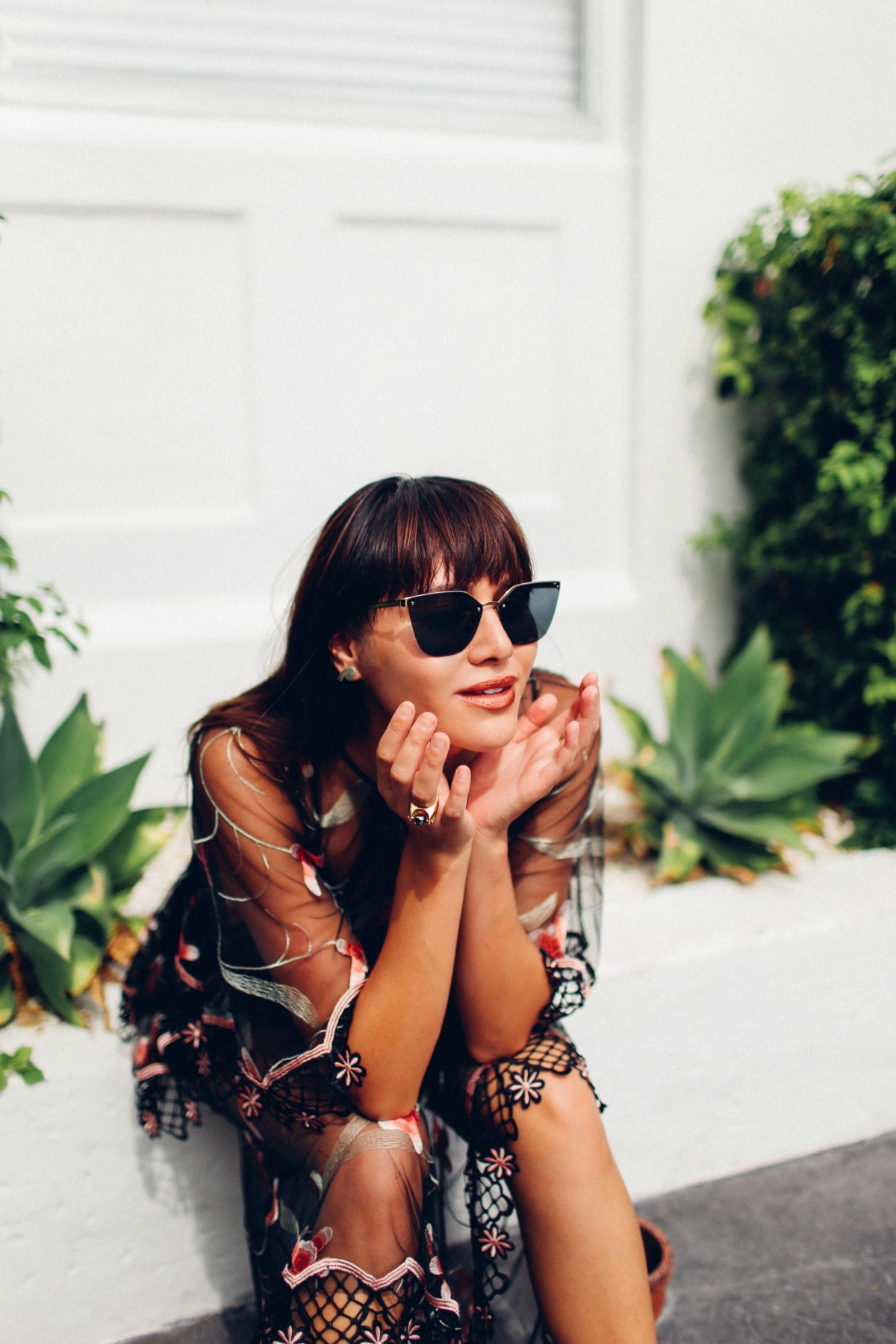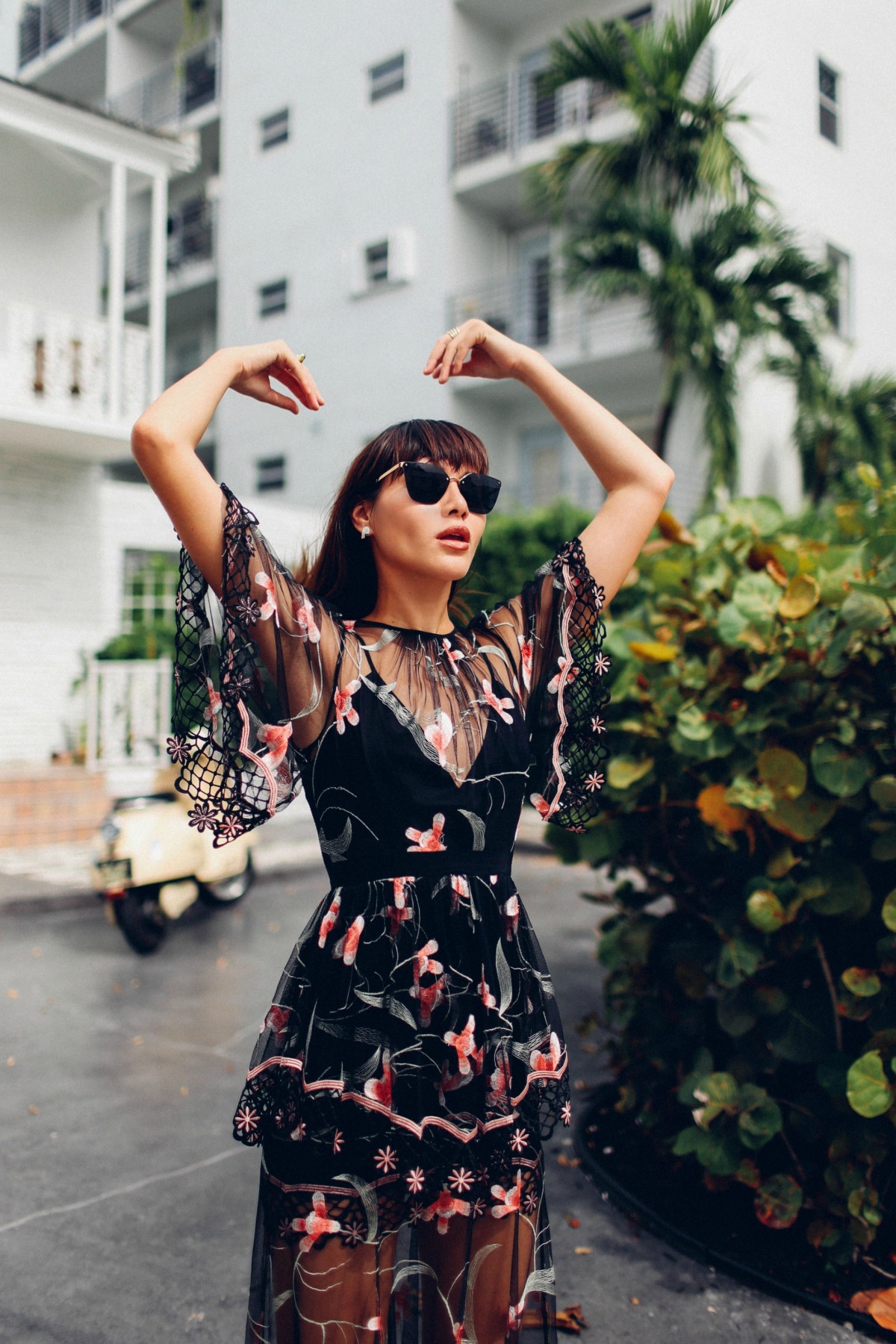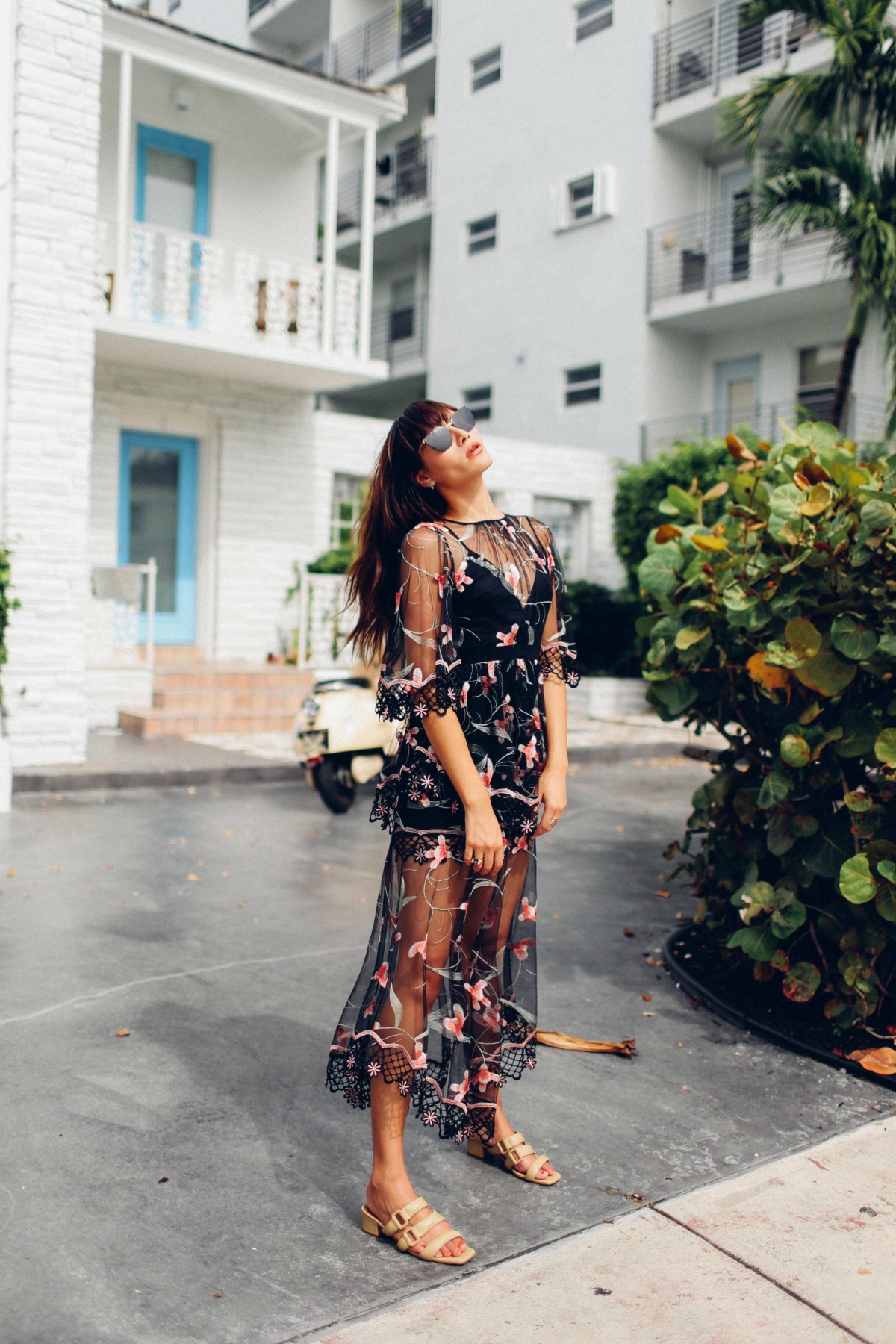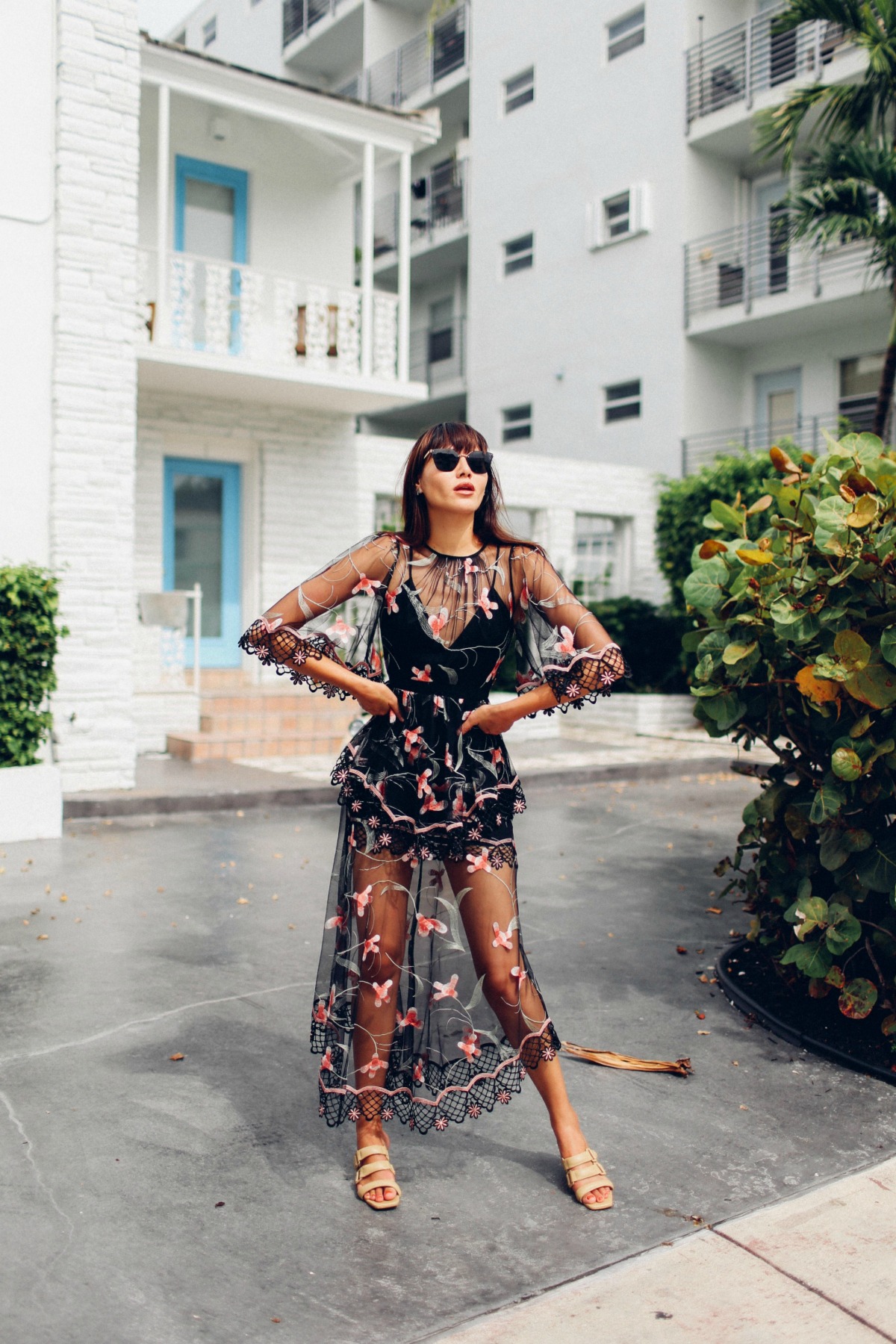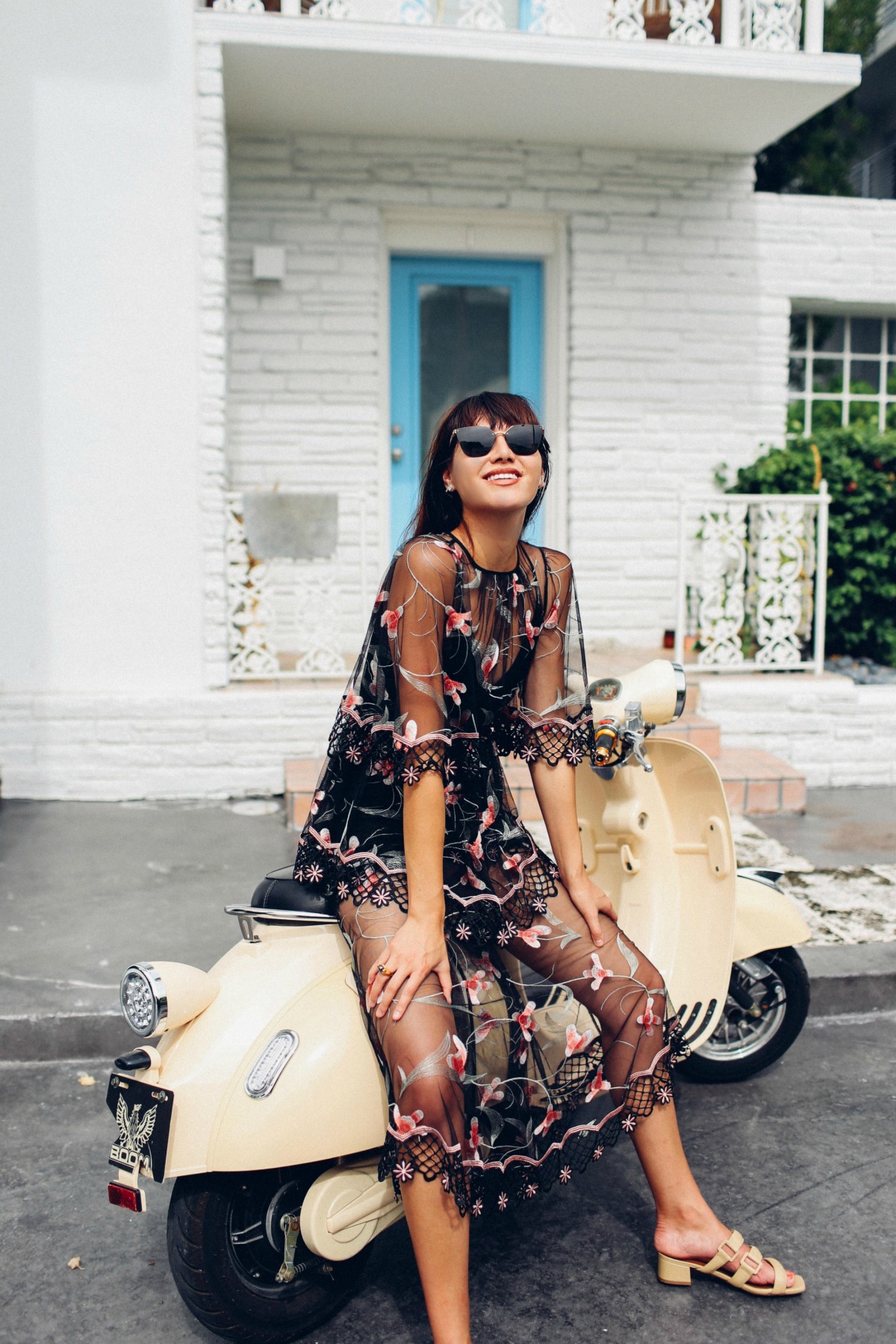 Sunglass Hut sunglasses 
Alice McCall dress
By Far sandals