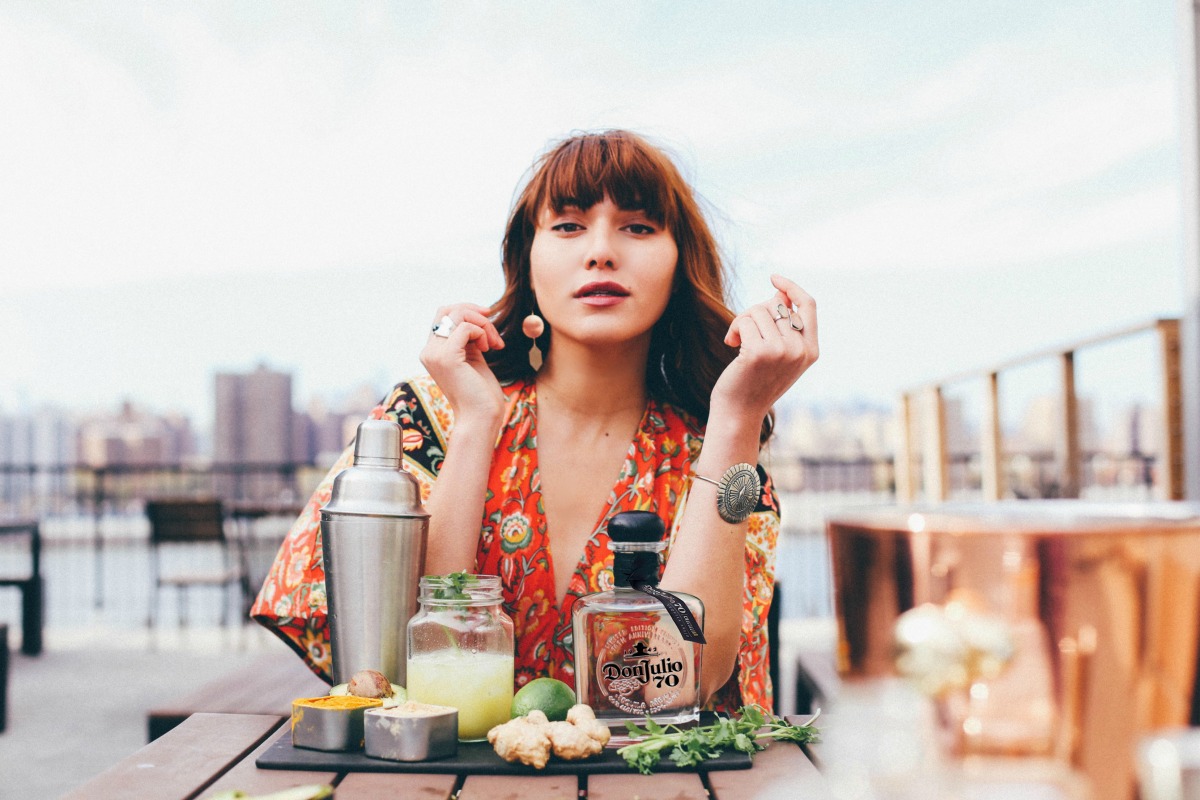 I created the most perfect Cinco de Mayo cocktail that you're going to love. My friends like to call it the "Ginger Cooler." It revolves around my favorite tequila, Don Julio 70, the world's first Añejo Claro Tequila, which is aged eighteen months and then carefully charcoal filtered to bring restored some of the crisp agave notes typically found in a Blanco for a very smooth and unique flavor profile.
It's an updated twist on a classic Margarita and packed with some of my favorite natural ingredients: ginger, turmeric, cilantro, avocado, and lime! The ginger and lime are sweet and delicious, while the cilantro and turmeric give it that unexpected kick that makes this drink unique. I'm 1/2 Chinese and 1/2 Mexican. I really do love a little extra punch of flavor and spice! The avocado gives it the perfect texture. Tonight, I'll be back on my rooftop celebrating my heritage and shaking up these drinks with Mexico's hottest selling tequila – Don Julio 70. Whenever my friends get together, I swear we do Mexican night since it's easy to whip up and always tastes delicious. Serve this cocktail with some carnita tacos, salsa, and tortilla chips. Cinco de Mayo party ready.
Purchase a bottle of Don Julio 70 on ReserveBar.com so you can mix up my signature cocktail for your Cinco de Mayo celebrations. And always remember to drink responsibly!
Here are the ingredients:
1 1/2 oz of Tequila 
Don
Julio
 70
2 oz of freshly squeezed Lime Juice
1 oz of Ginger Spice spritzer (I used Morris Kitchen's Ginger Spice Cocktail Mixer)

1 slice of avocado about 1/2 inch thick
1 sprig of cilantro in cocktail and 1 sprig of cilantro for garnish
1 slice of ginger
1 flick of turmeric powder
1 flick of ginger powder
Preparation:
1. Combine Tequila
Don
Julio
70, lime juice, muddled avocado, cilantro, ginger, and top it off with a flick of both ginger powder and turmeric powder.
2. Strain contents into a glass over ice.
3. Granish with remaining cilantro sprig.
Watch the video to see HOW-TO create my "Ginger Cooler."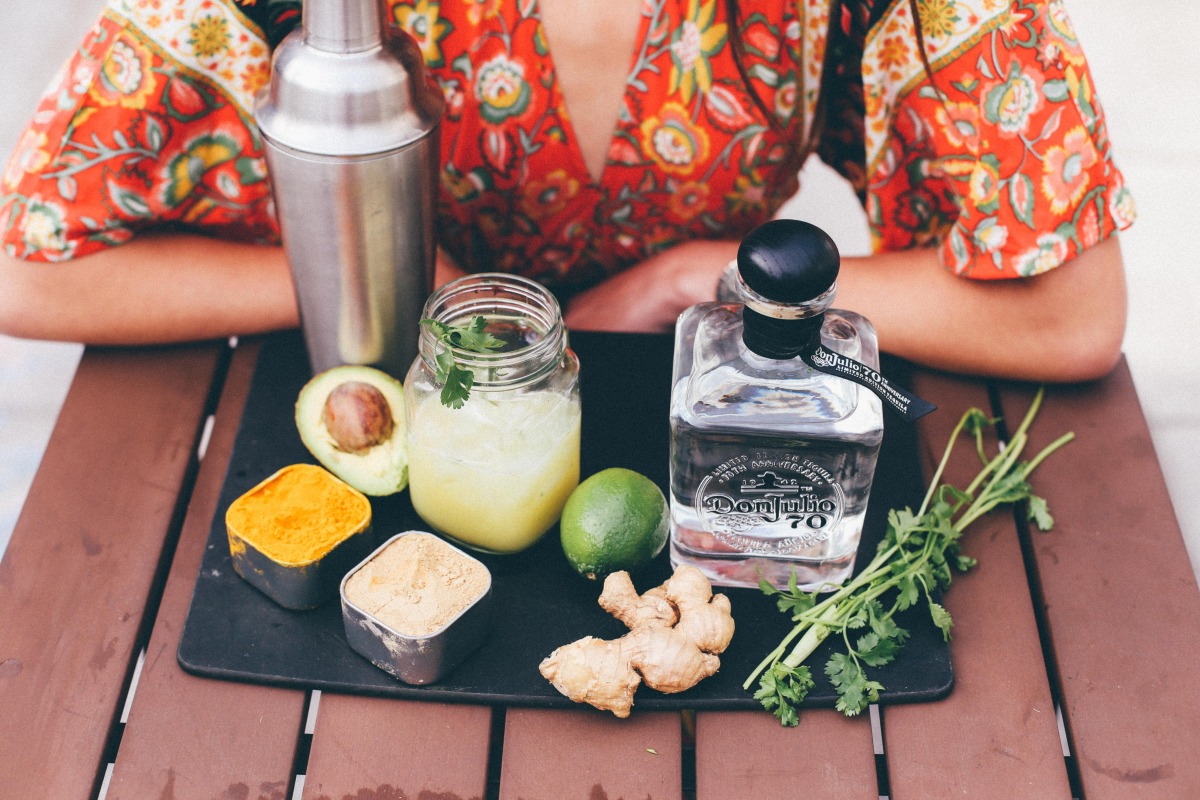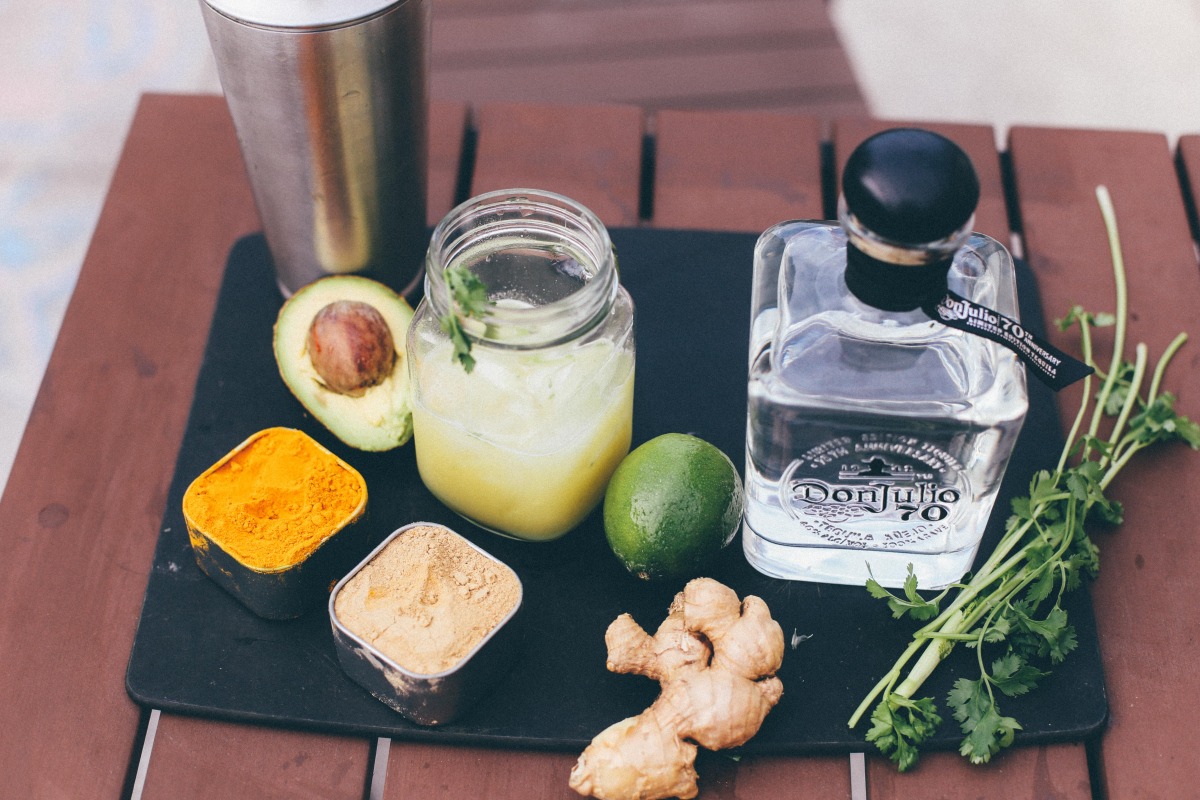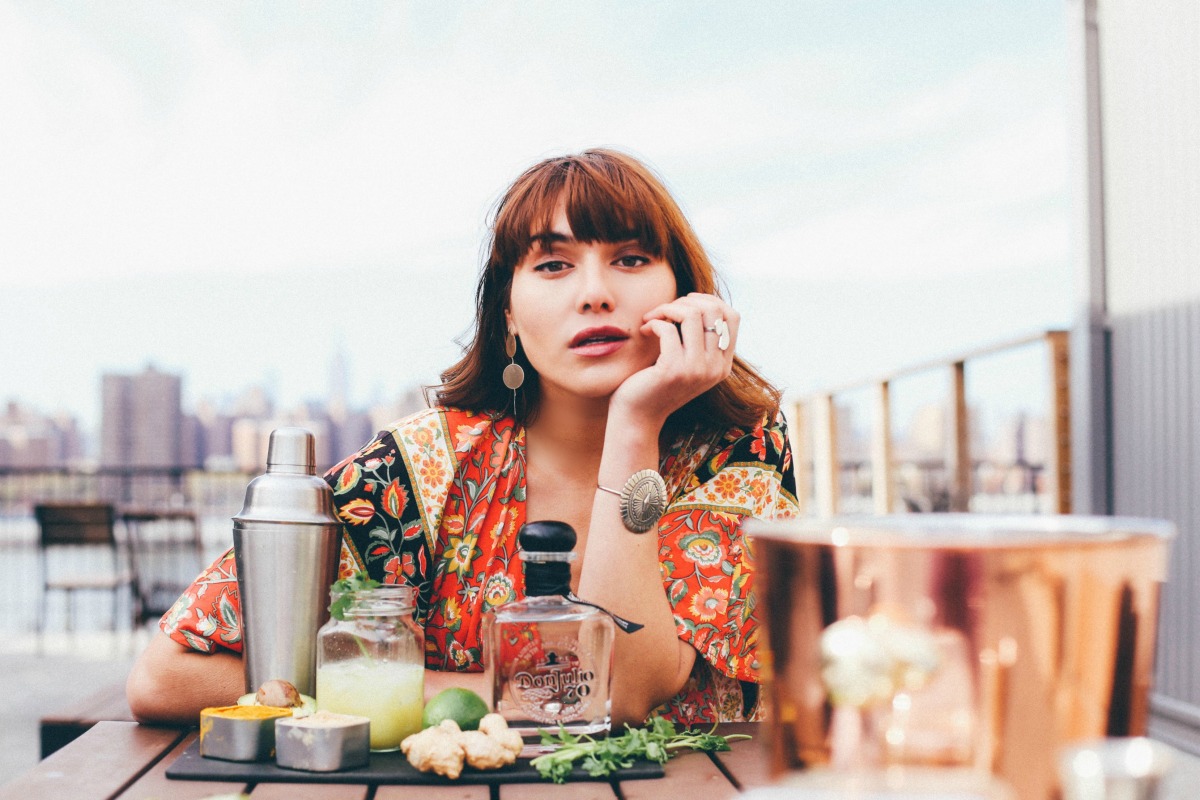 Salud!