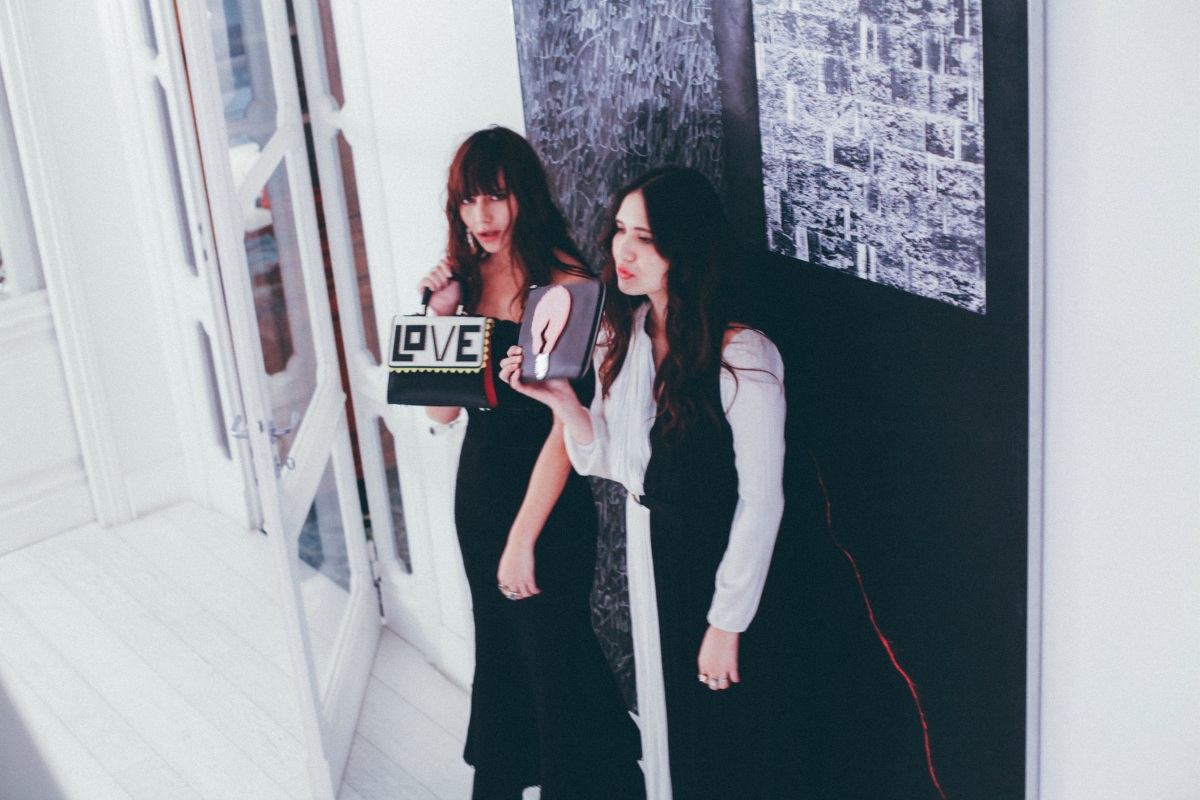 I spied something long and lean hanging on clothing rack at Luisaviaroma, amongst it's colorful companions. Black with sheer ribbing, and ruffles along the hem and shoulder. It looked like the waist was already there in the dress, giving the shape of a woman just on it's hanger. It seemed to just be waiting for the right person to slip into it. I grabbed it to take to the fitting room. It fit like a complete glove. Giving me curves in places I didn't even know I had curves. Accentuating my shoulder blades dramatically in a chic and sophisticated way. It's hem twirling with every turn, without making a sound. It's a dress you just can't stop smiling in. That people won't stop looking at you in the moment you walk out that door. Alexander Mcqueen, you are a genius.
Luisaviaroma is all about luxury. Dylana and I gave our own spin on luxury designer pieces in Florence, Italy for our #Firenze4Ever sister shoot. Shot in a this beautiful loft just off Ponte Vecchio, we made ourselves at home. I never felt more comfortable lying on the floor in an out of this world Alexander Mcqueen gown. A bare shoulder is my ultimate go-to. It's sexy and sophisticated. I completed the look with sky high Guiseppe Zanotti platforms in a bold silver. I easily teetered taller than anybody at the next party. For Dylana and I, we sometimes like to complement each other whenever we're headed to a dinner party or gala. For this story, we went with black and white, but with a color touch of Luisaviaroma's quirky accessories. Like with anything in our lives, we love to laugh. And finding adorable conversation pieces is what our wardrobe is made of. Now cheers to feeling like a complete princess in one of the most beautiful cities in the whole world.
Stay tuned for part 2 and 3 of our #Firenze4Ever Suarez Sister shoot.
photographed by Sara Mautone
LUISAVIAROMA:
on me:
Alexander Mcqueen gown
Guiseppe Zanotti silver heels 
Les Petits Joueurs "Love" handbag
on Dylana:
Maria Lucia Honan dress
Jimmy Choo heels
Fendi clutch