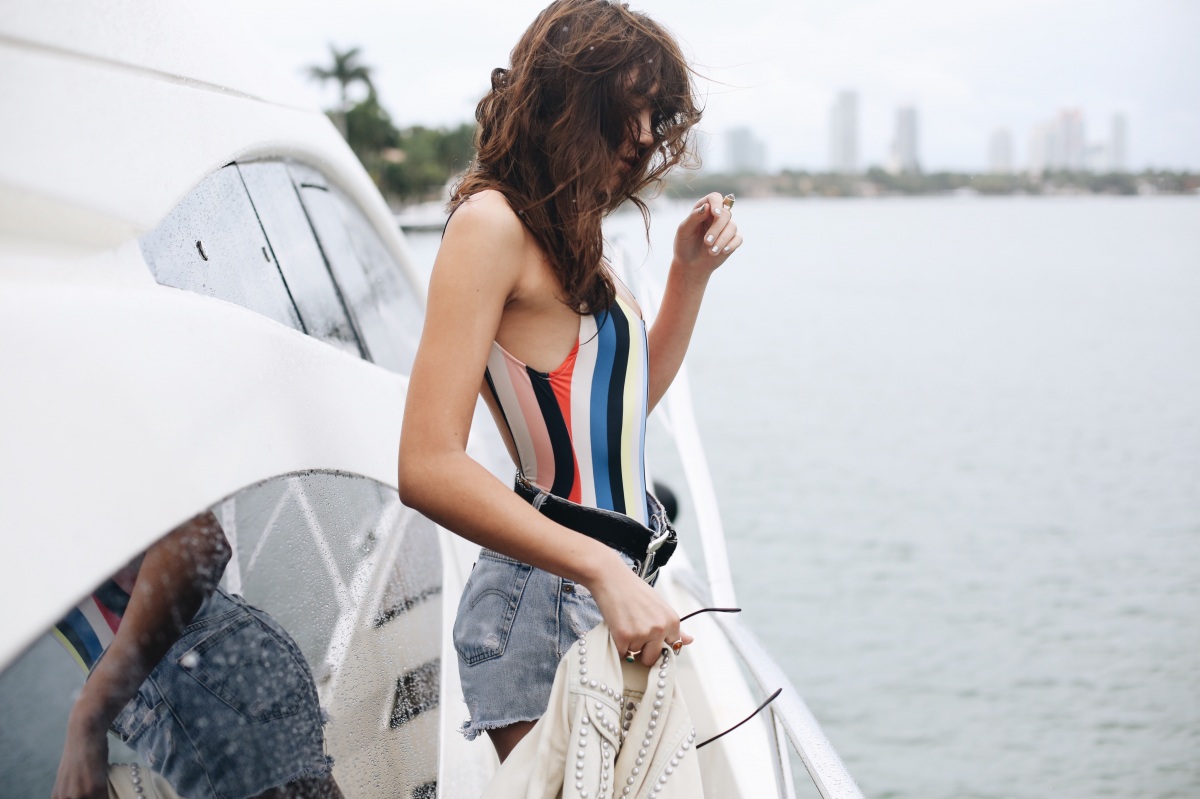 Art Basel in Miami is the ultimate escape in December before the holidays. One last get-together with your wildest of pals in one crazy city. I was in town with our lovely Persol crew in celebration of the beautiful Persol Cellor sunglasses. Persol is known for being effortless and timeless. The Cellor sunglasses are an everyday pair that you could pass down to your kids, then to your grandkids, and they too will find they are still in style. I realized now that those are the key pieces to keep in my wardrobe. Anything and everything timeless.
We were like kids in the glamourous South Beach. Jumping off yachts, spotting numerous celebrities at the crowded Mr. Chow, and one too many nights up late on the dance floor. I mean, it's Miami, and Miami is killer during Art Basel, because everyone you know is in town, and everyone's just so excited to be away for a long weekend and get a little bit of sunshine. But besides all of glitz and glamour, I now know why Art Basel draws in art lovers from all over the world. Art Basel is incredibly inspiring. It's the ultimate escape, mentally and physically. I wanted to take all of the art home. Especially the neon signs, the bold colorful paintings, and mystical street art. Everything had an underlying positive message. Mostly about togetherness. Seeing past our differences. Overcoming everything and anything. I think in a time like now, where it seems something always interrupts our peace in the world…greatness really only starts with ourselves, one person at a time… with kindness and understanding. Basically, be the best and strongest version of yourself. Art Basel is amazing in that you can step into a whole different world with just one photo, one exhibit, and leave with your own perceptions and story. That's the beauty of art. You make it whatever you want to make it.
To me, our weekend was definitely about togetherness, making new friends, and laughing like nobody's listening.
// Persol cellor sunglasses, Solid & Striped bikini, Coach denim jacket //
// Breelayne silk blouse, VEDA trousers, NOE Undergarments bra //