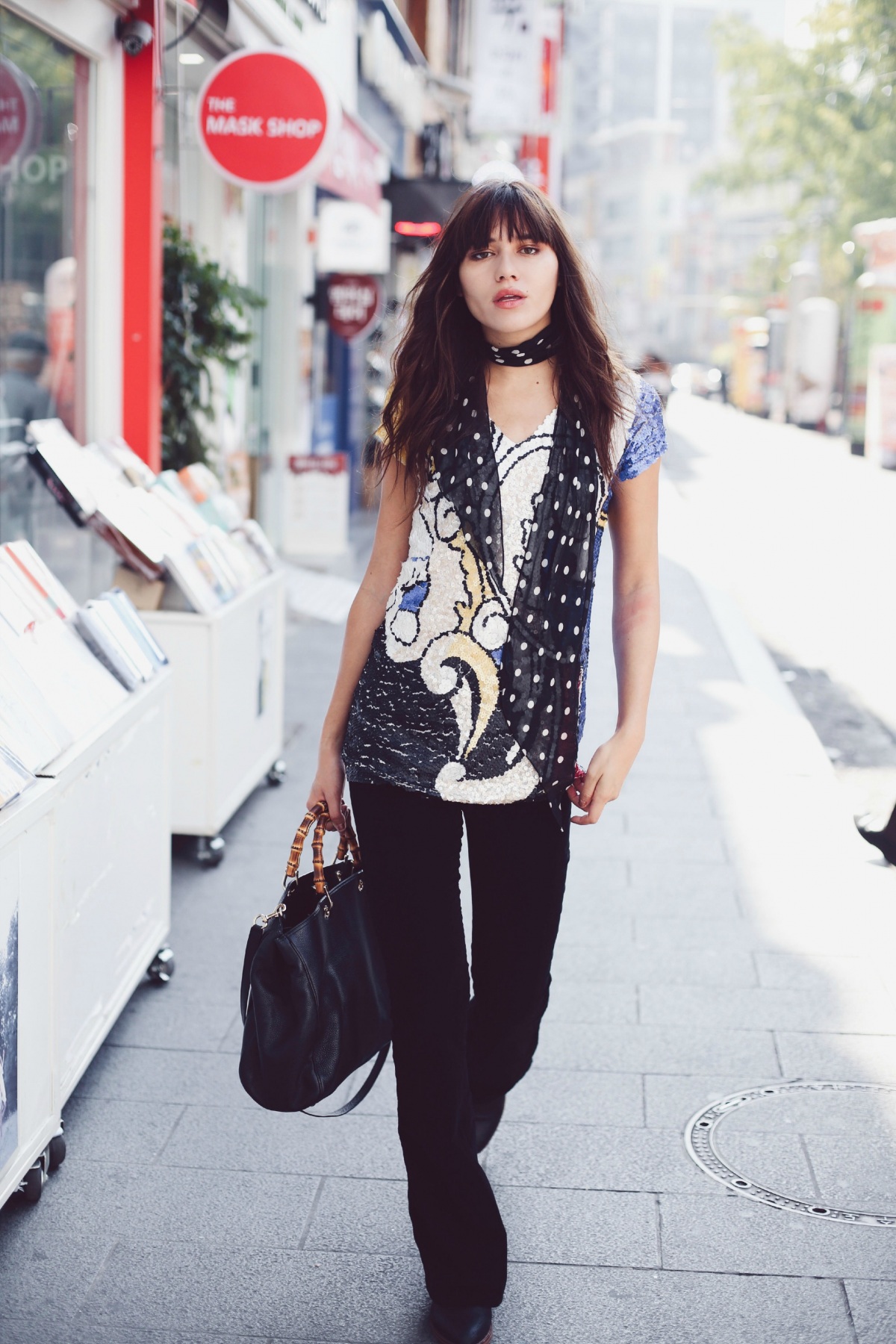 Dylana and I made a last minute trip to the beautiful Seoul, South Korea! We were constantly talking about it, but with our crazy schedules, it felt impossible to make that 14 hour flight and deal with jet lag on top of everything we had on our work schedule. But our amazing friend Ashley, founder of the NYC store ANTHOM, inspired us to hop on the flight with her, and explore Korean fashion. She was buying for her store. And we thought it'd be the perfect GIRL TRIP. We just couldn't wait to get some killer photos front row at the shows, explore the towns, and eat, eat, eat.
I've only been to Southeast Asia with my family before, but never thought I'd be in Korea! I have to say that the city is wonderful. So full of life. Lots of people. Everyone was extremely friendly. Everyone's skin was stunning. (Korea is known for their amazing skin care. Can you say Dr. Jart?!) And I love Korean BBQ and bulgogi. We were ready to have a taste of their culture…something so different from our own lives, and we found it fascinating. The style, so influenced by pop culture and a bit of French and Swedish influence. I can't believe how many striped shirts, oversize overalls, and berets there were. I even had to go scour a great beret of my own to take back to NYC.
After a full day of shows at the beautiful DDP (Dongdaemun Design Plaza) venue that really did resemble a space ship, we hit the streets of Dongdaemun. The food stands and endless "face" shops selling facial masks and cheeky beauty products. We bought it all, even the face snail mask, and broccoli sheets promising only the most beautiful of skin. But by those 8pm shows…our jetlag hitting us extremely hard. Somehow, after a few hits of soju, we still managed to stay awake, and hit a night of karaoke at our hotel. We wanted anything to have our bodies adjust to the crazy time difference. You only live once right?
// Farah Khan sequin top, 7FAM corduroy jeans, Saint Laurent scarf, Gucci bamboo tote, Miista boots //