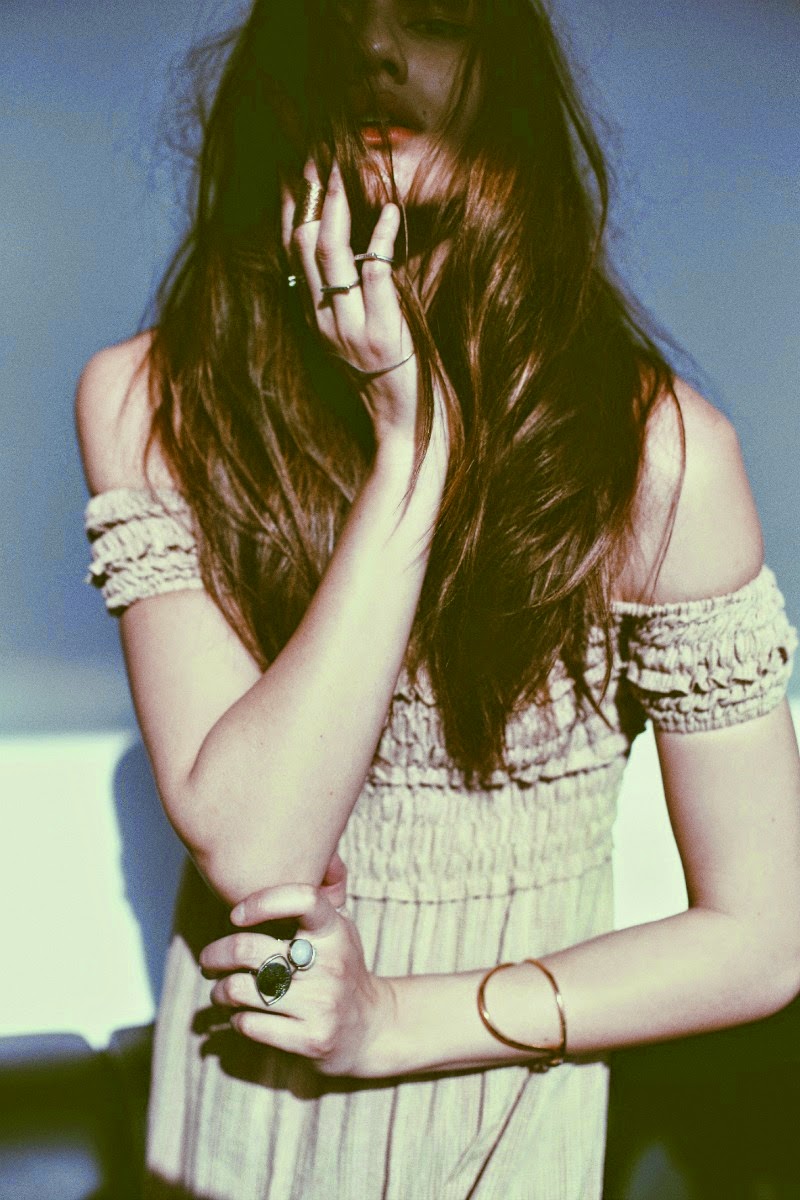 Today is all about this little photo set featuring my two favorite people ever. Photographed by the amazing Dylana, and featuring jewelry by the best babe in town, Sabrina SL. Two freaking amazing girls, and two of my best friends. We played with what was left of the sun that day in my apartment and did what we love to do best. Take photos. Sabrina arrived with this slinky little nude dress in hand saying "wear this", and with the halfly shut blinds in my place as the day comes to a closure, we discovered Light vs. Dark. Because we all have those feelings.
"Light . . . airy, innocent, fresh. Dark . . . sexy, smoldering, intense. I think every person has full access to both sides within them, no matter how much they show themselves to be on the exterior." -Dylana Suarez
When I'm with the people I love, the people who make me laugh, and totally at ease, I discover my Light side. Unable to stop laughing or catch my breath. But we all have those dark moments, no matter how perfect life can be. There'll always be a shift in balance. Dylana is the Libra. She is the closest thing to balance in my life. She's like the roof to my house. Stability, my rock. Shielding me, comforting me from my inner storms. Sabrina is my Aries. Passionate, extremely emotional, but a quiet one. She doesn't really need to say what she's feeling…we can see it in her eyes. She's a mother, so her strength and loving grace always makes me feel safe. I'm the Scorpio. We have the ability to hit the extreme, handling things in the most cautious and tip-toes of ways. A powerful emotional force that guides what we do, what we see, how we deal with Light vs Dark. And it's exactly how our wildest, darkest of thoughts, racing 100 miles per second, finds light. I release it through a song, a photo, and a really good friendship. We can't have our light without our dark. So let it loose.
// Sabrina SL jewelry, Rachel Comey dress //
Photographed by Dylana Suarez