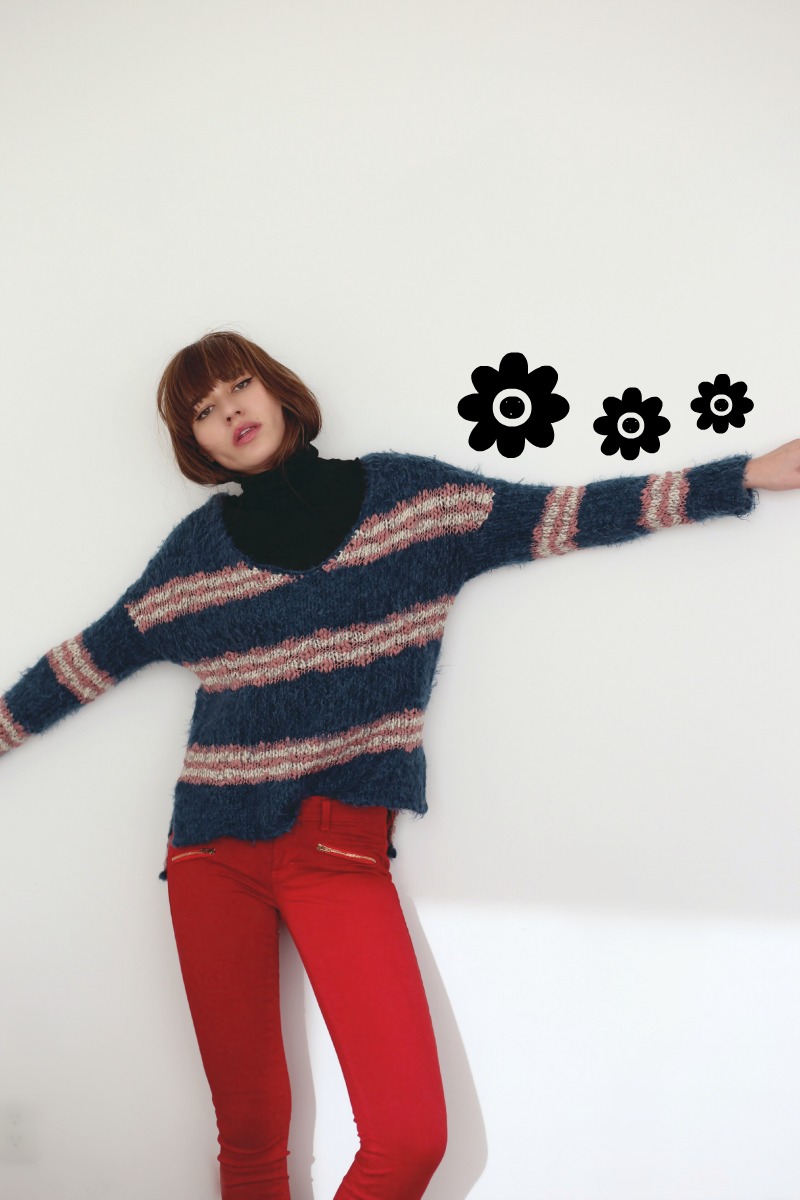 When I first saw the new O'neill collection, I thought: the 90's. The striped shaggy sweaters. Floral kimonos. And psychadelic dip-dye dresses. All full of color and life. I took these California beach babe must-haves and added a bit of NYC edge to them. Take a peek at all 3 looks. Homage to my 90's childhood. Complete with doodles of everything I had mashed up in my head. FLOWER POWER.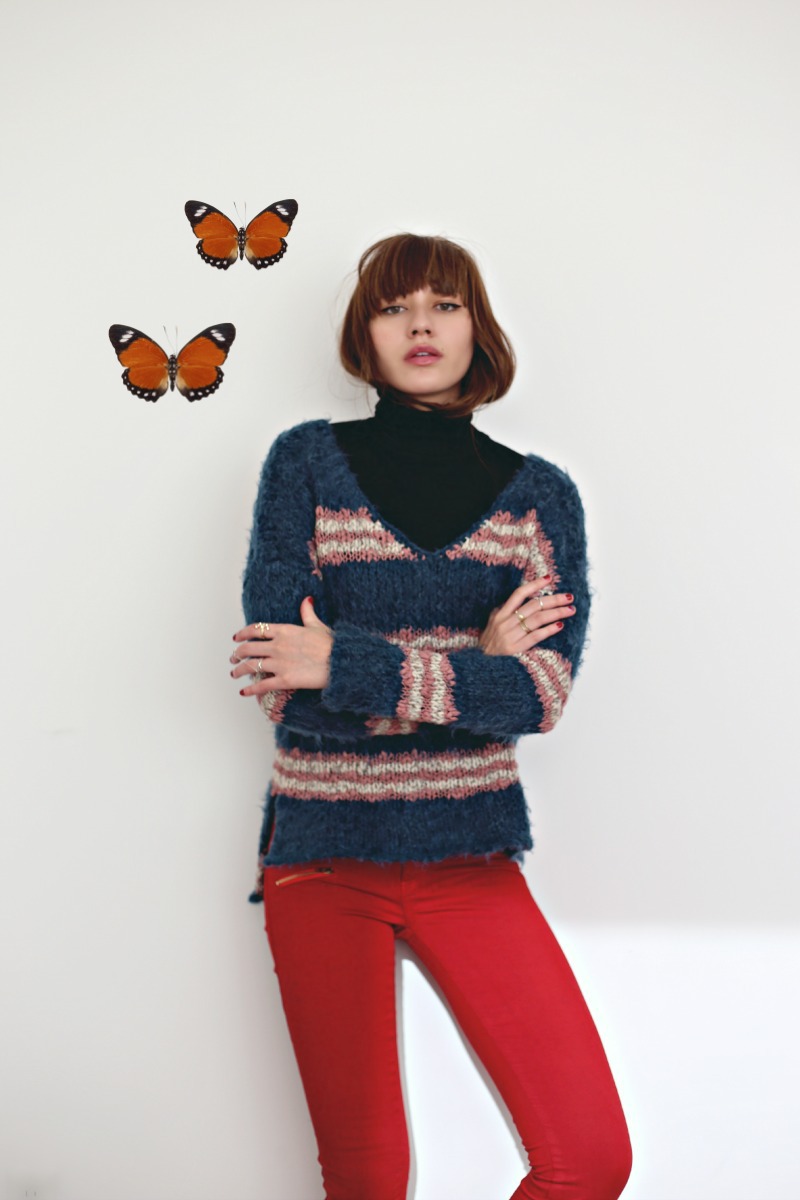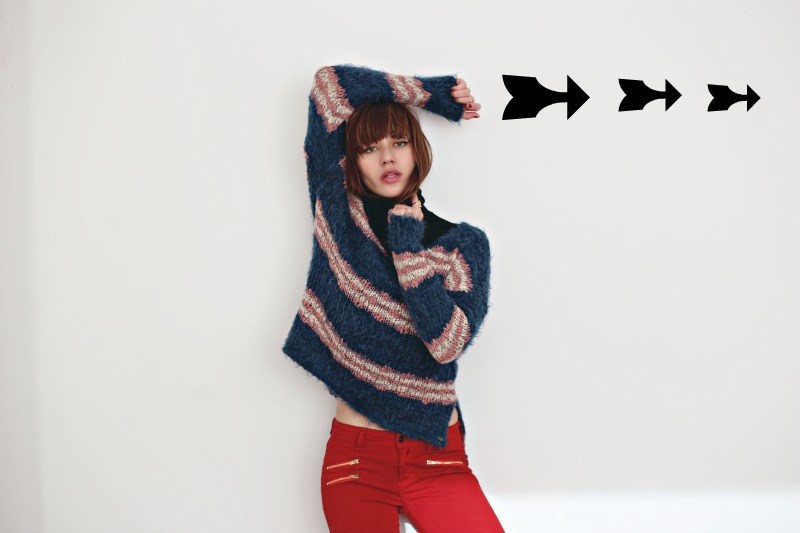 Yep, I still own one pair of BRIGHT RED denim jeans. After wearing blues and blacks nearly everyday, I like to go bold. Paired with this retro striped sweater…the colors just work.
// O'neill sweater, RD Style turtleneck, Siwy Denim jeans //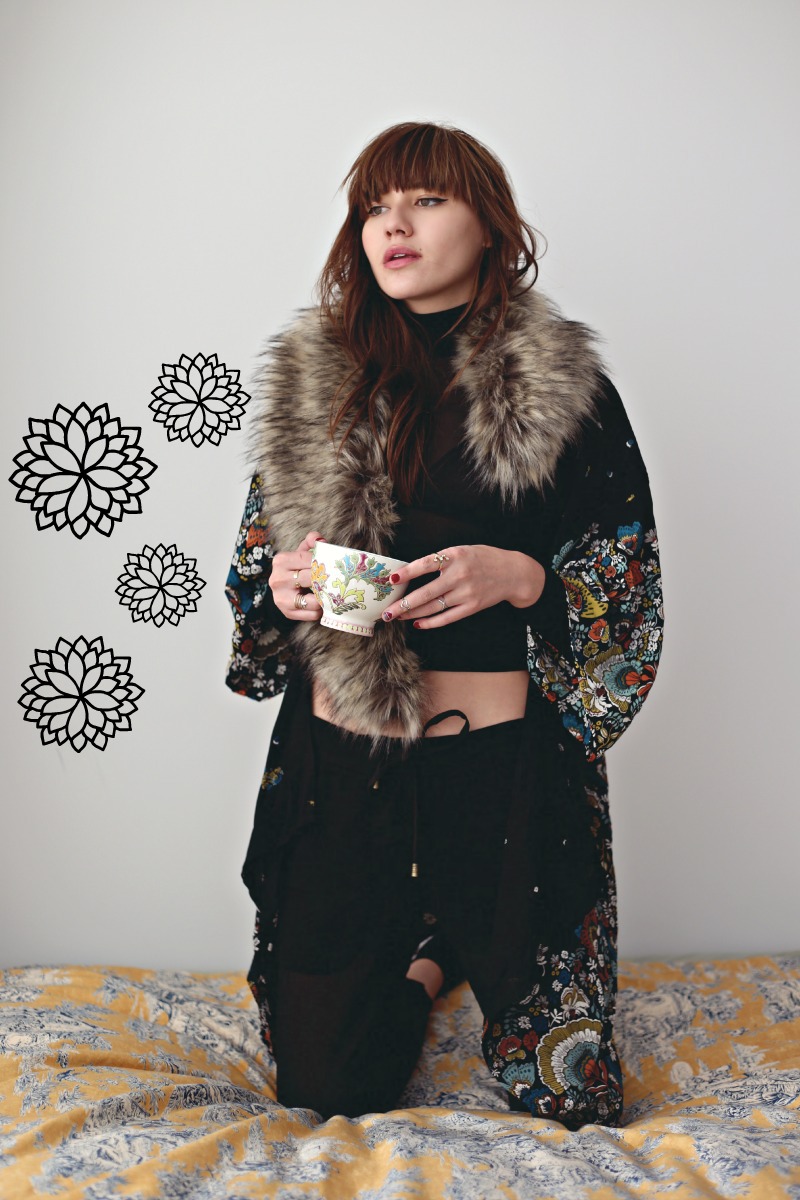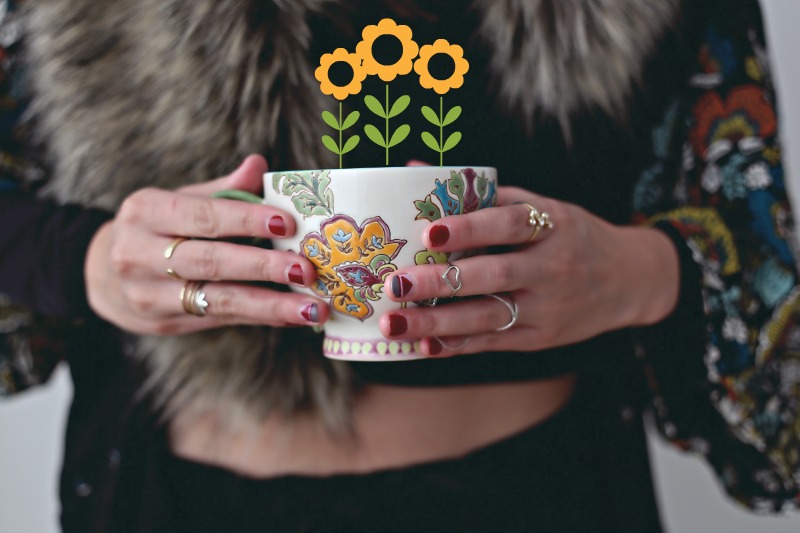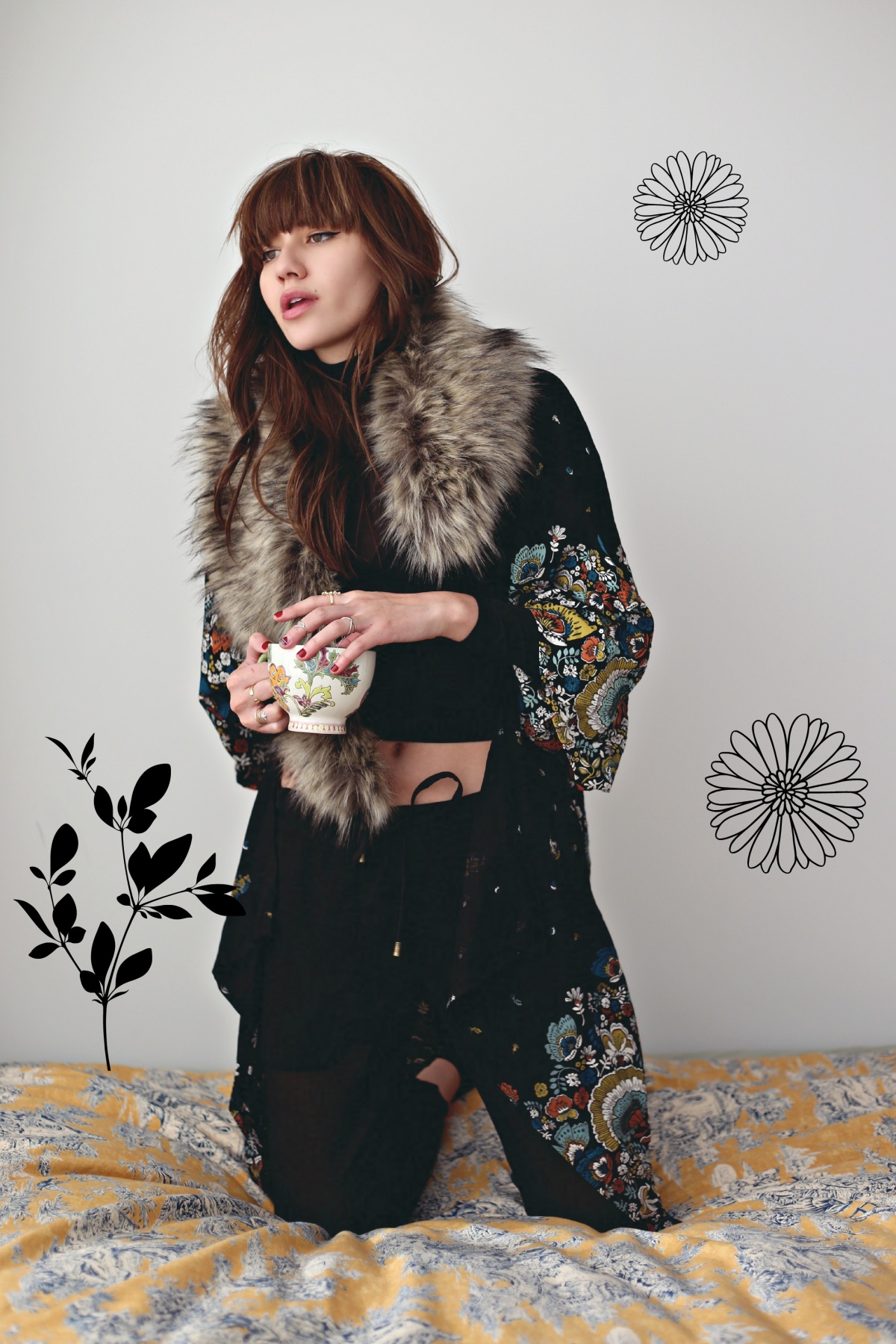 I'm a sucker for kimonos and a good cup of coffee. It's my go-to on the weekends. With a little faux fur, I glammed up this cozy ensemble.
// O'neill kimono, Wolford turtleneck, Siwy Denim pants //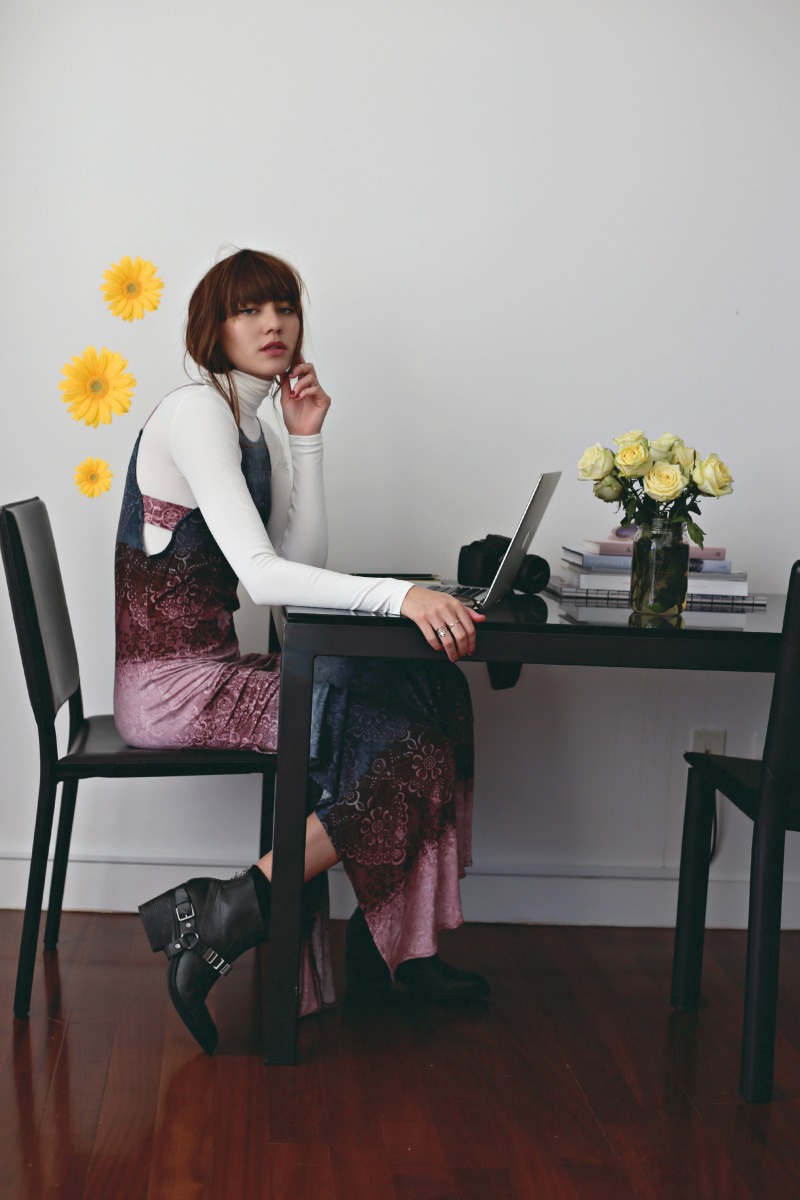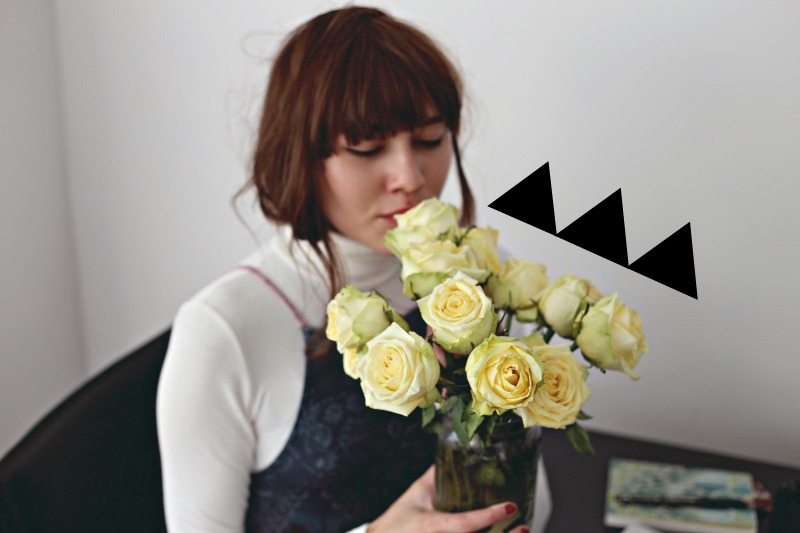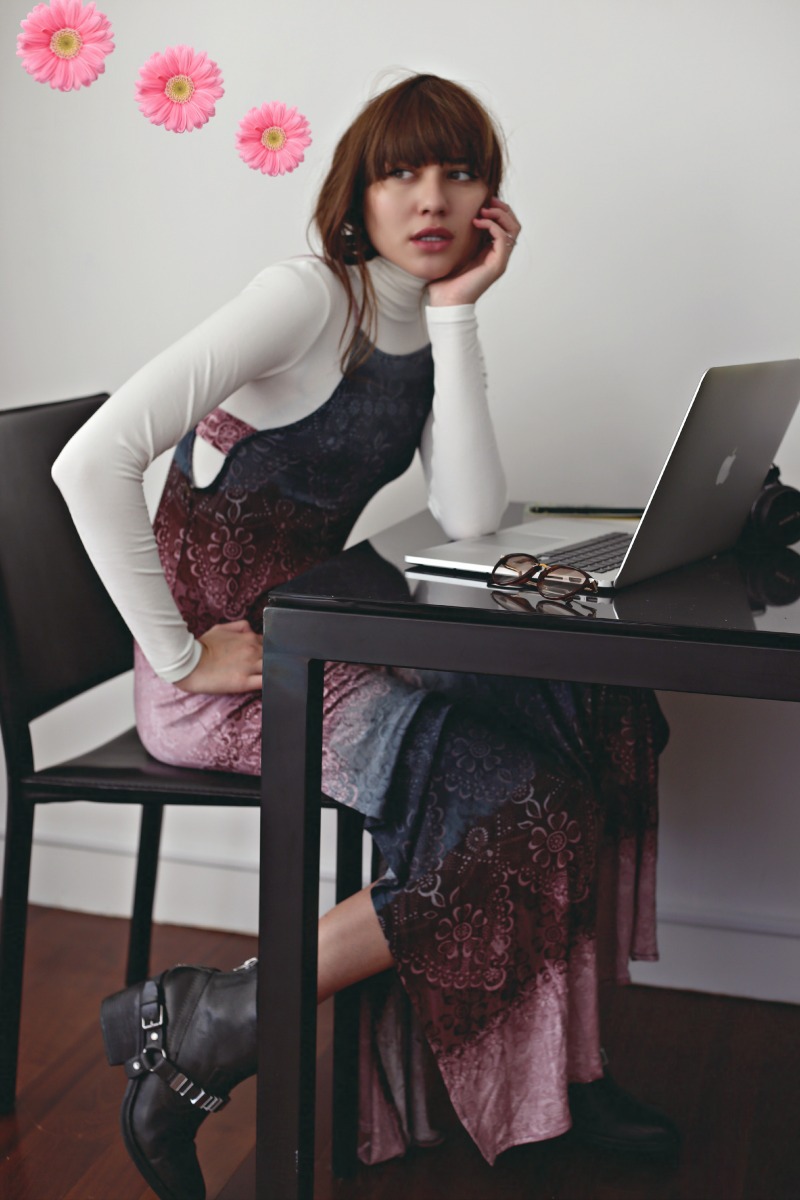 It's super hard to unplug sometimes, but believe me, I'm still daydreaming about fresh blooms and my next adventures. It's all about planning something unplanned. I gave this extra bohemian maxidress a little more edge layered with a white bodysuit, and my favorite harness boots.
// Wolford turtleneck bodysuit, O'neill maxidress, Dolce Vita Harness boots //
See Dylana's take here on DYLANA / SUAREZ!