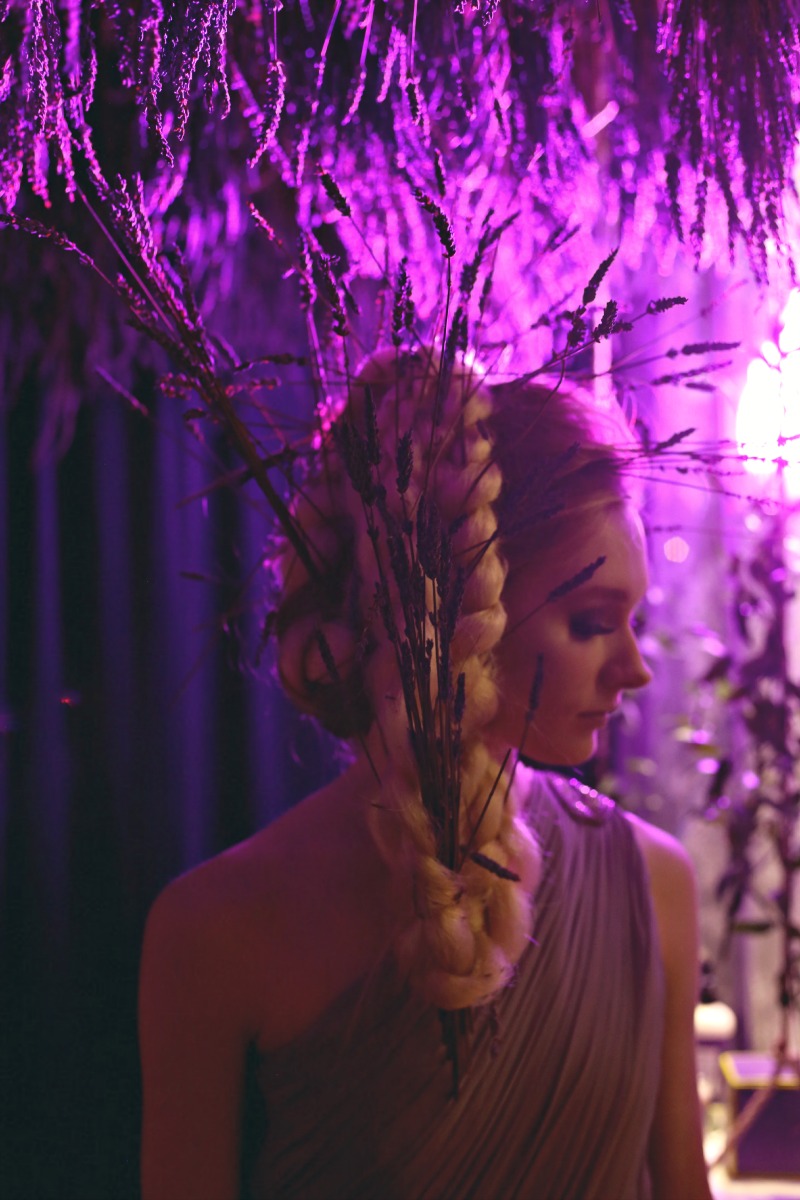 Caldrea's Garden Party was a dream world. So incredibly beautiful and luxurious. Each room on top of the Garmercy Park Hotel representing each one of their fresh fragrances. Lavender Pine. Basil Blue Sage. Ginger Polemo. Some of my absolute favorites. Caldrea's eco-luxe home and body care items make everyday for me that much more sweet. They use the highest quality plant-based and sustainable ingredients. The Garden Party showcased their newest scent: Pear Blossom Agave! Their lotions always perched perfectly in my bathrooms. The candles constantly burning and glowing late into the night throughout my apartment. Romantic. I am beyond excited to also be using their laundry detergent. Only to make everything in my life makes my heart flutter! I definitely know what my stocking stuffer will be come Christmas.
Now peek into this magical Caldrea wonderland brought to life, complete with a walk through lover's den. Each set like a dream come true. Crowned with fresh flowers the moment we stepped inside, it immediately got us in the party mode. Who said you couldn't have a night in heaven?
Experience more must-have scents on the Caldrea blog.