New season. New shoes. Today I'm showing you 3 spring shoe trends, Natalie Off Duty style. The sun is finally out in NYC and it's time to start showing some ankles with the sling-back heel, pastel sneaker, and printed sandal. All of which are from DSW Designer Shoe Warehouse. They always make runway styles and trends a lot more accessible to the everyday shopper. Check out my take on these 3 trends and let me know what you think!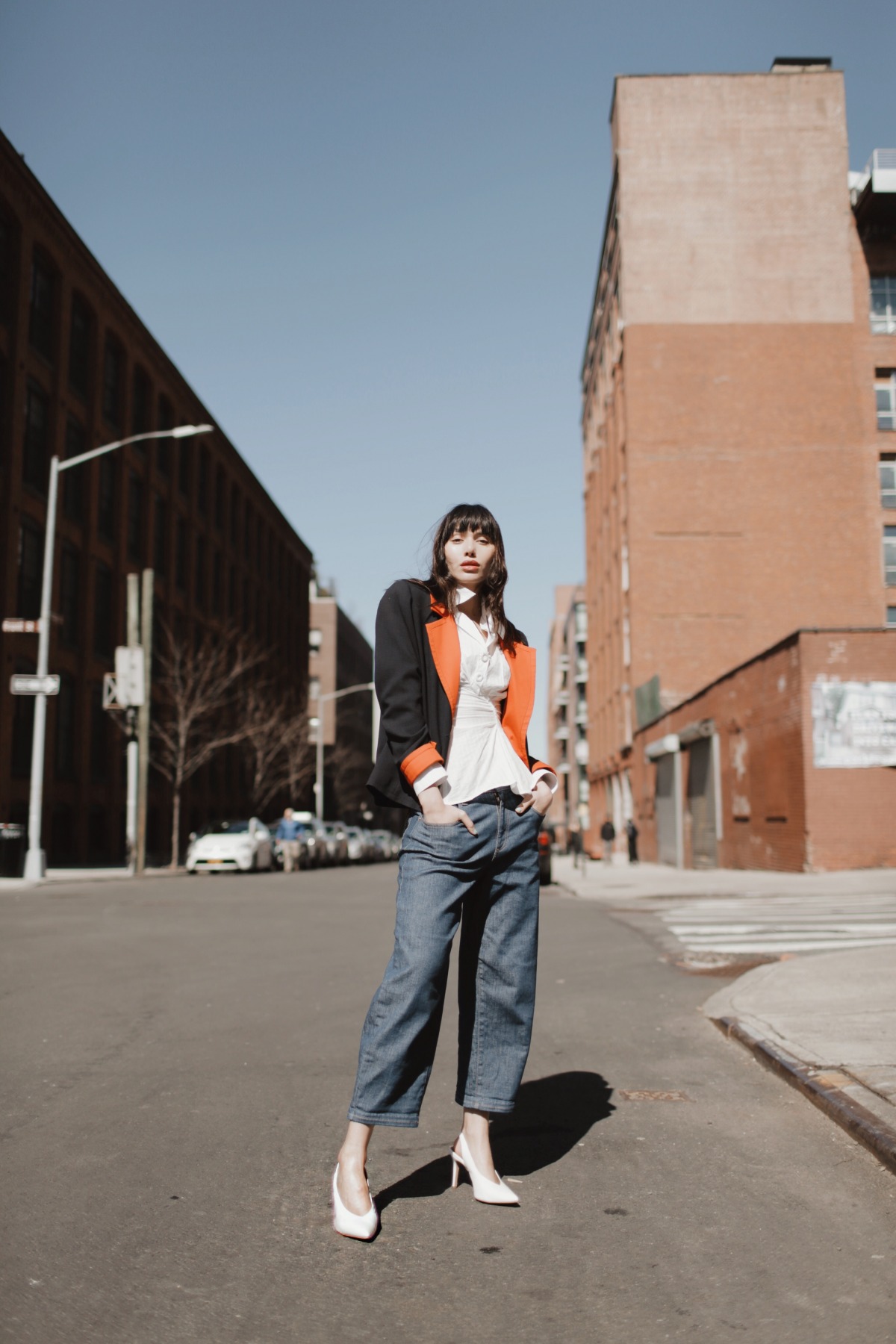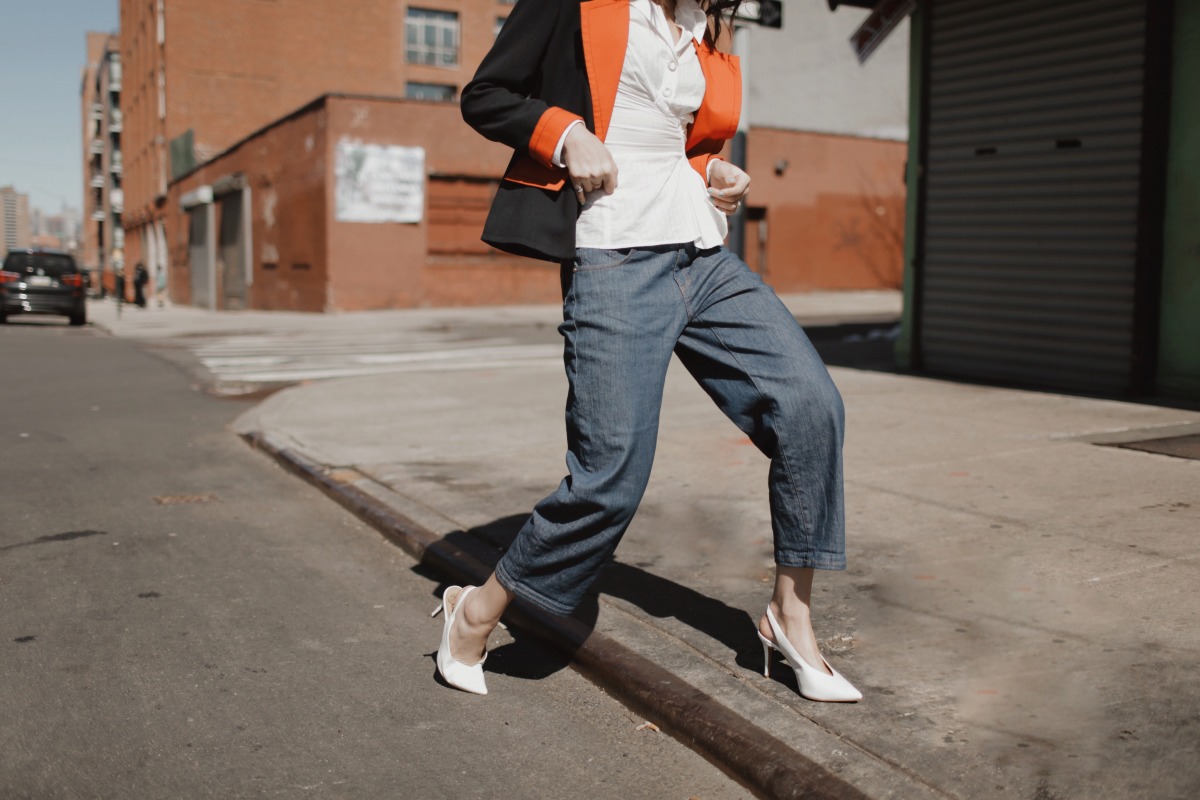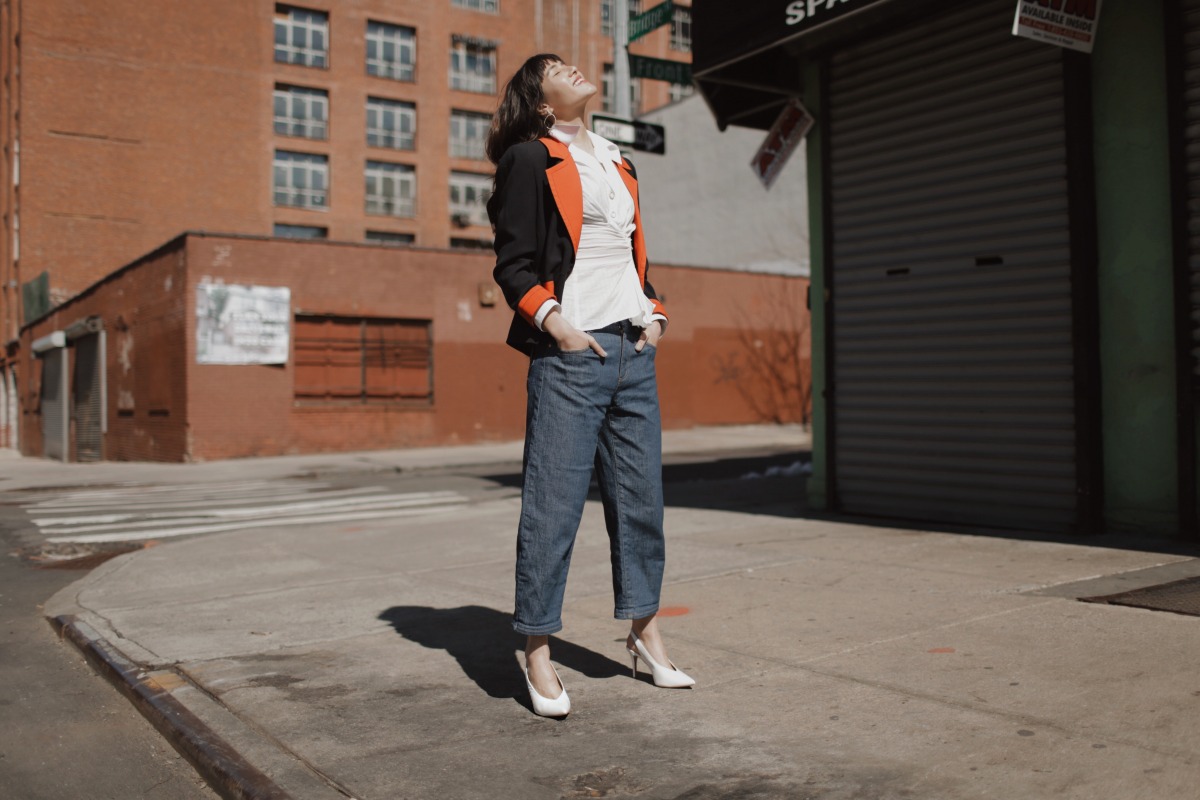 Trend #1: the sling back heel.
I always like taking a heel with a more boyish outfit. I adore a slouchy pair of jeans and boxy vintage blazer to off-set the sleekness of this super chic Vince Camuto heels from DSW. While white is certainly the "it" shoe color of the season, it really does go with just about everything. It's so important to keep the rest low-key when it comes to a super edgy, rock n' roll stilettos.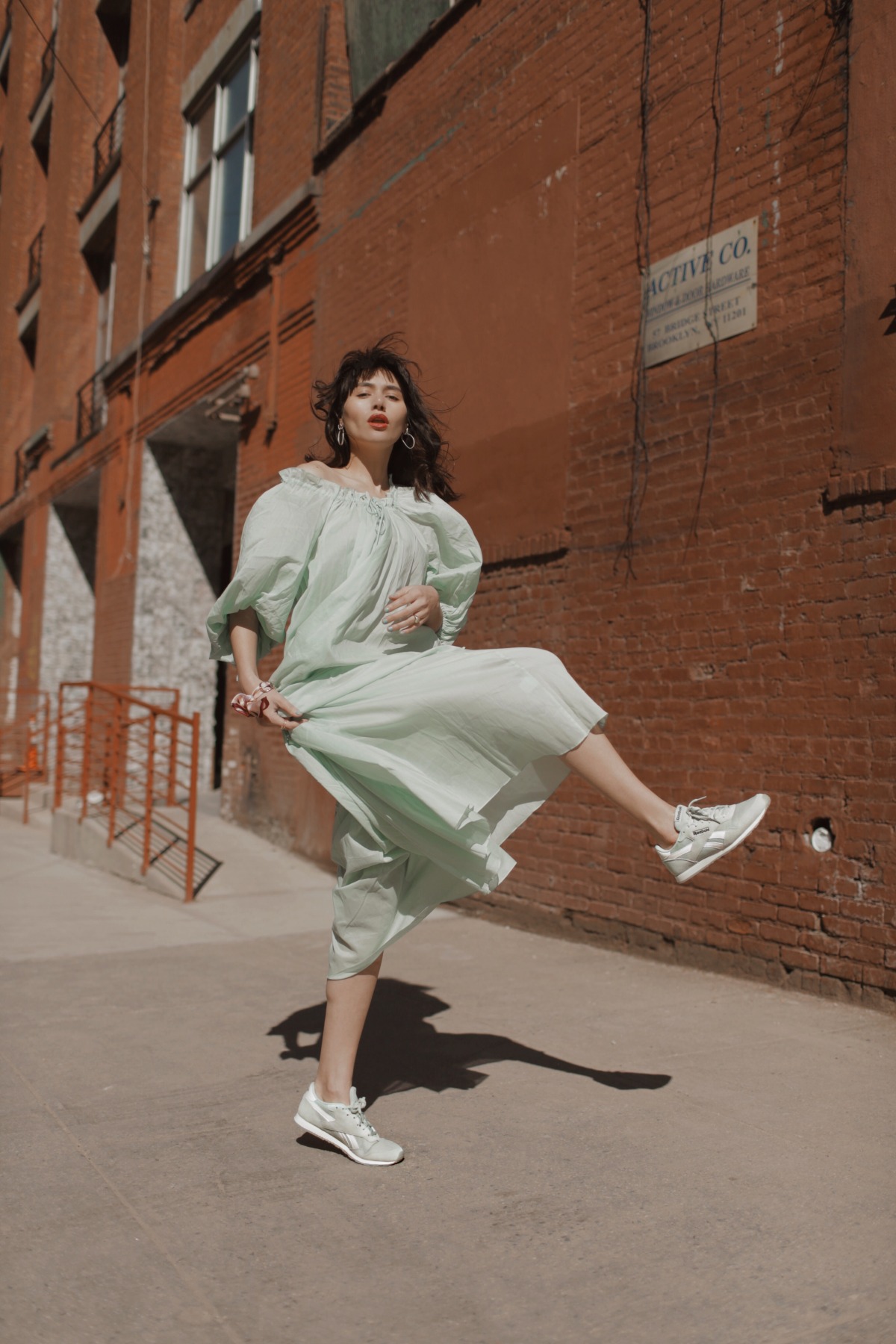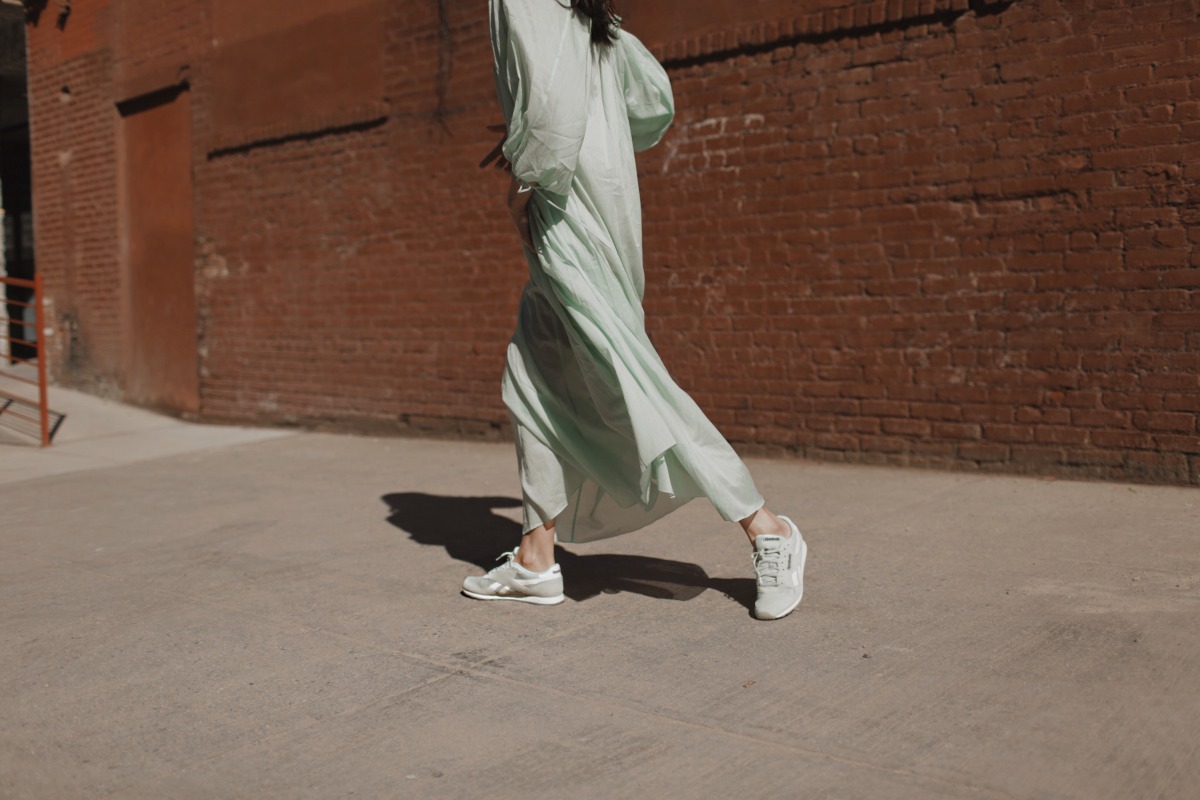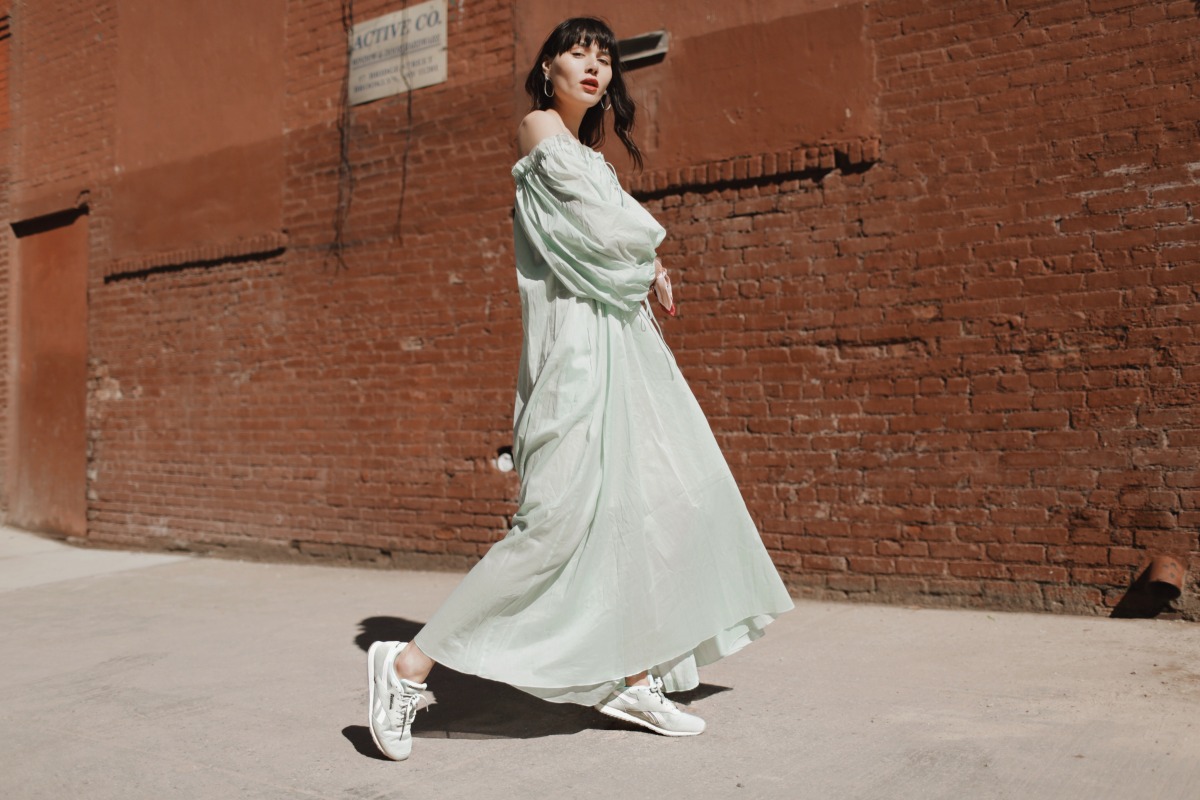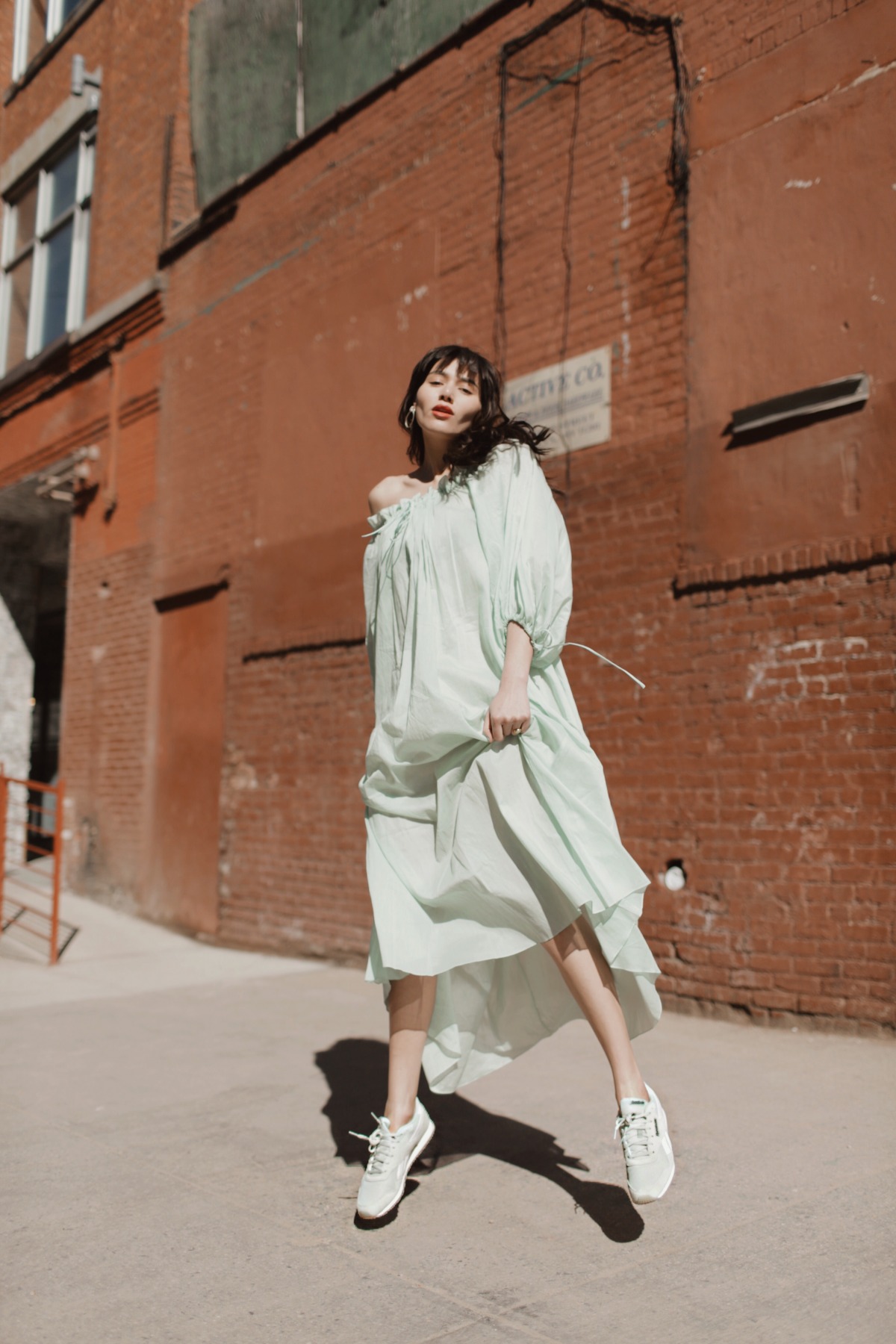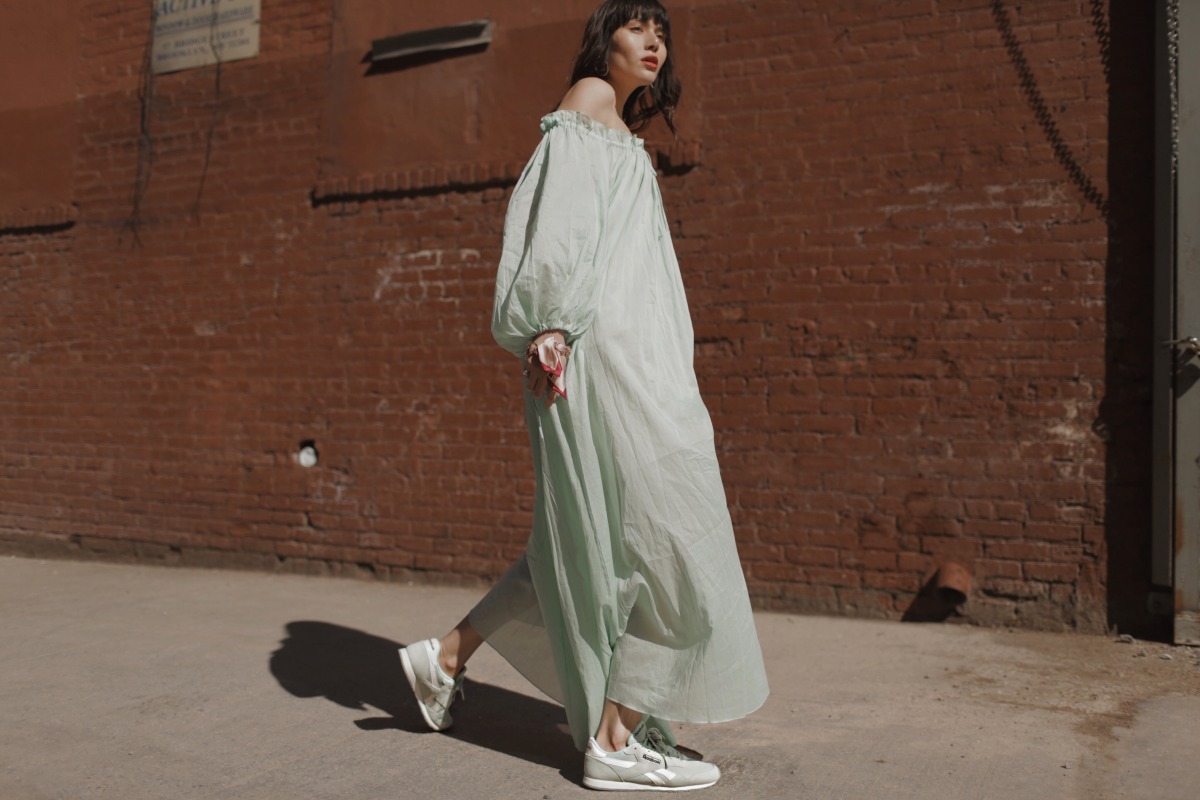 Trend #2: the pastel sneaker.
Pastels this spring are essential. They've completely refreshed my new spring wardrobe. I like to call this look "soft bohemian with a touch of sportiness." I now have a small collection of Reebok sneakers from DSW. For spring, I like to toughen up even my most beautiful and flowing dresses. I say stick with one monochrome color palette. Here, I went with a beautiful sea foam green.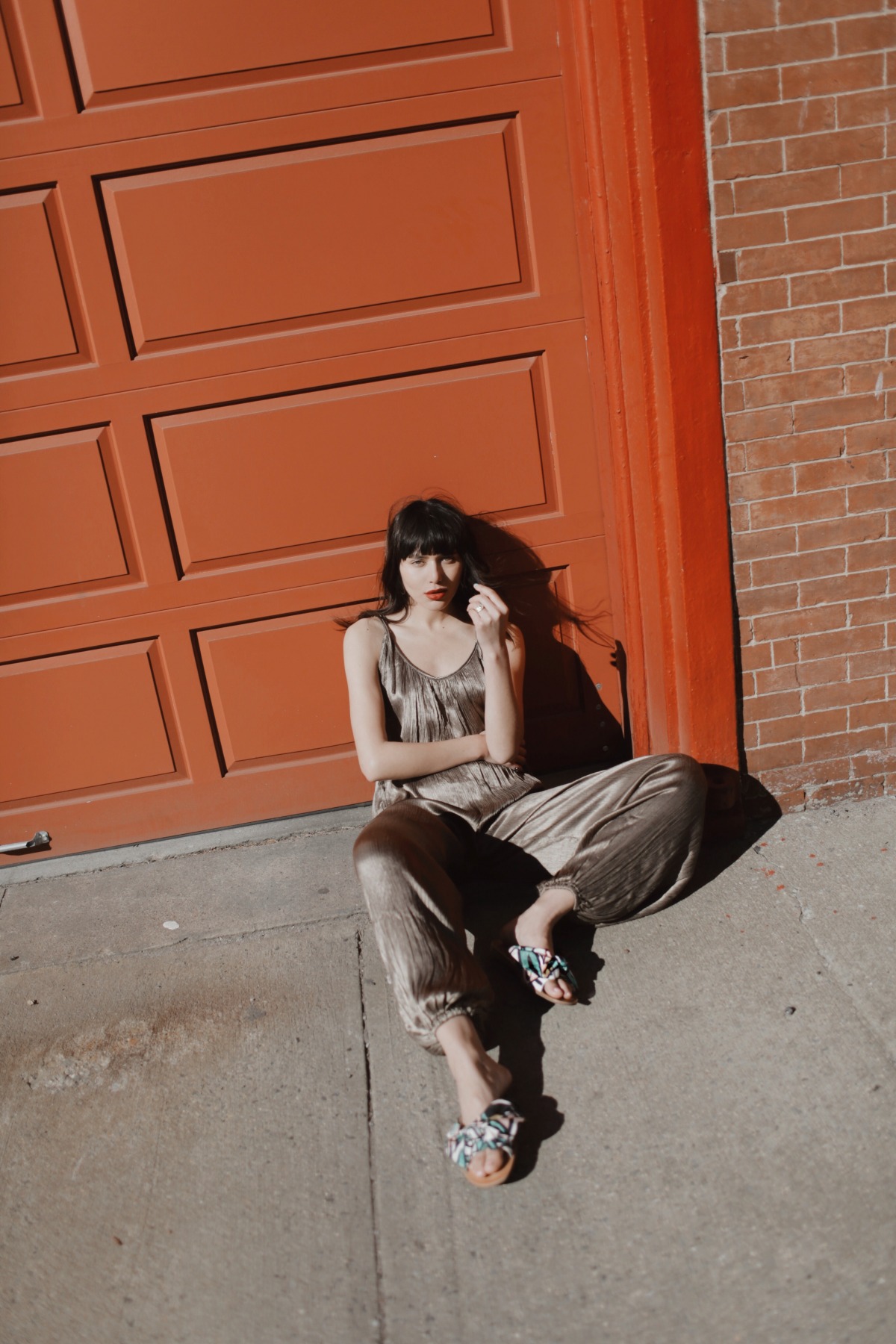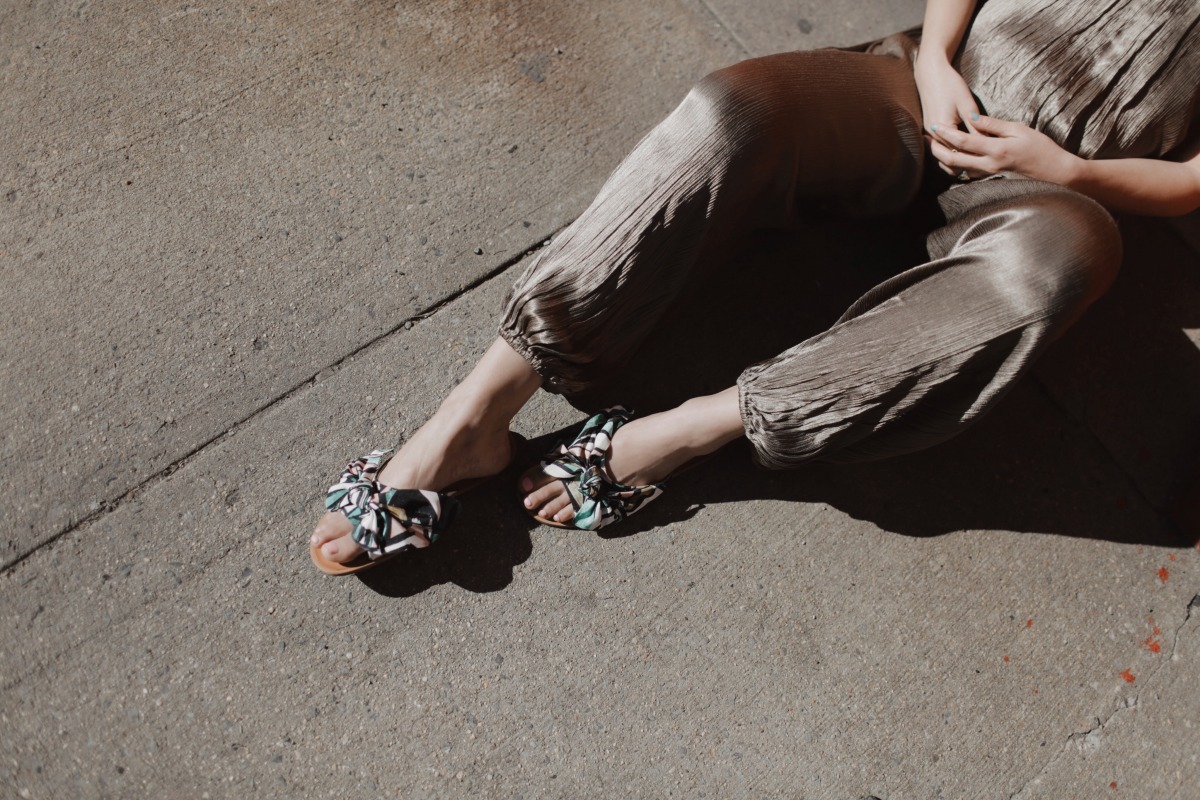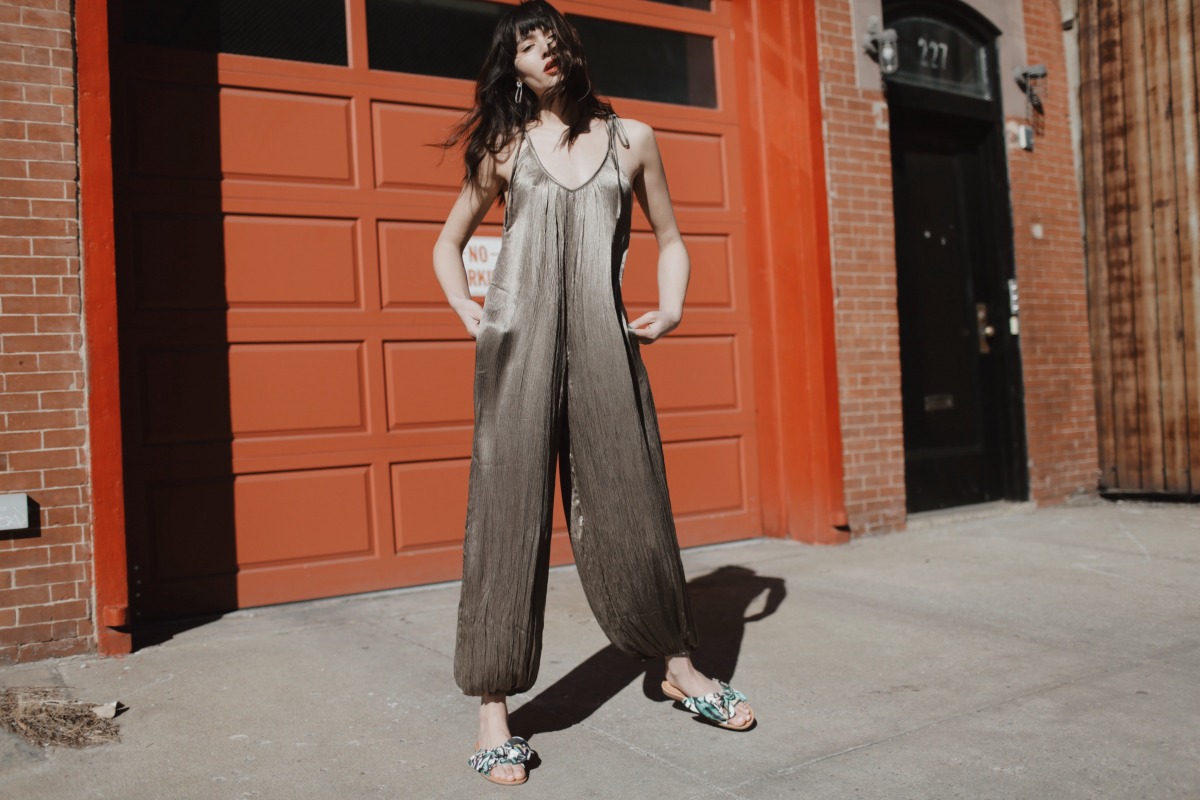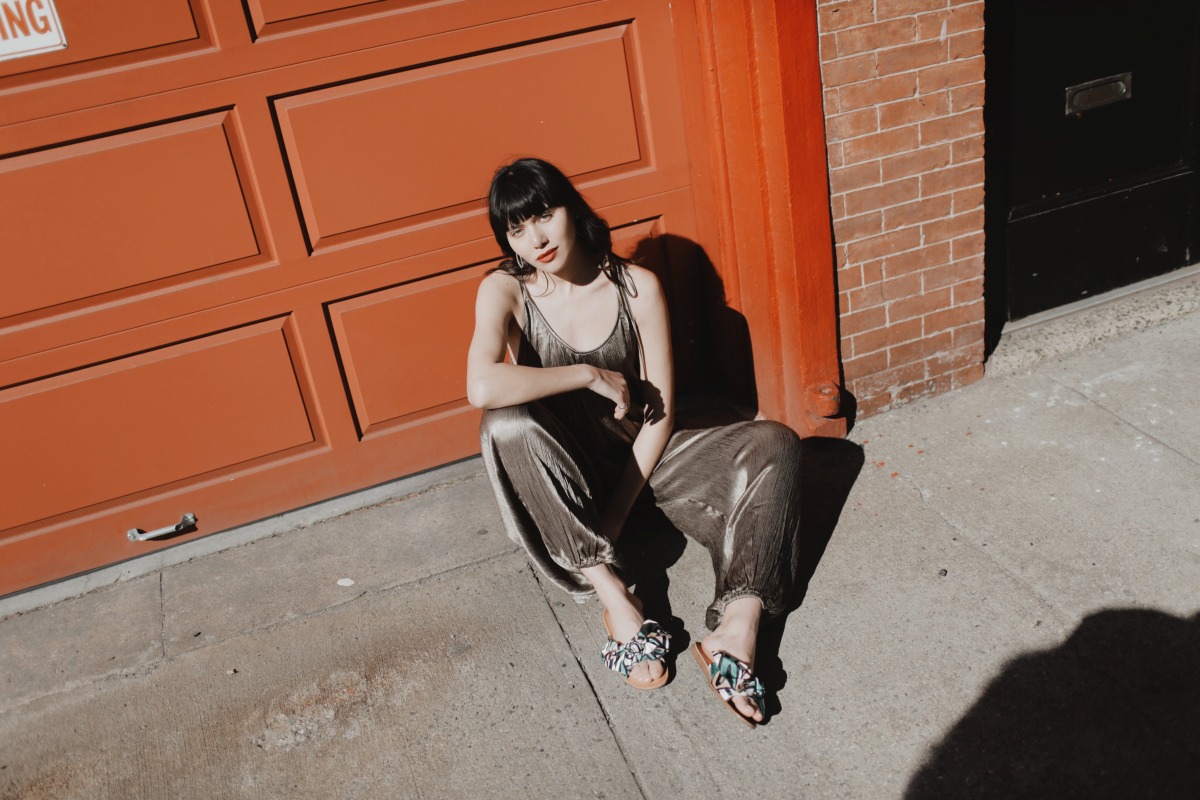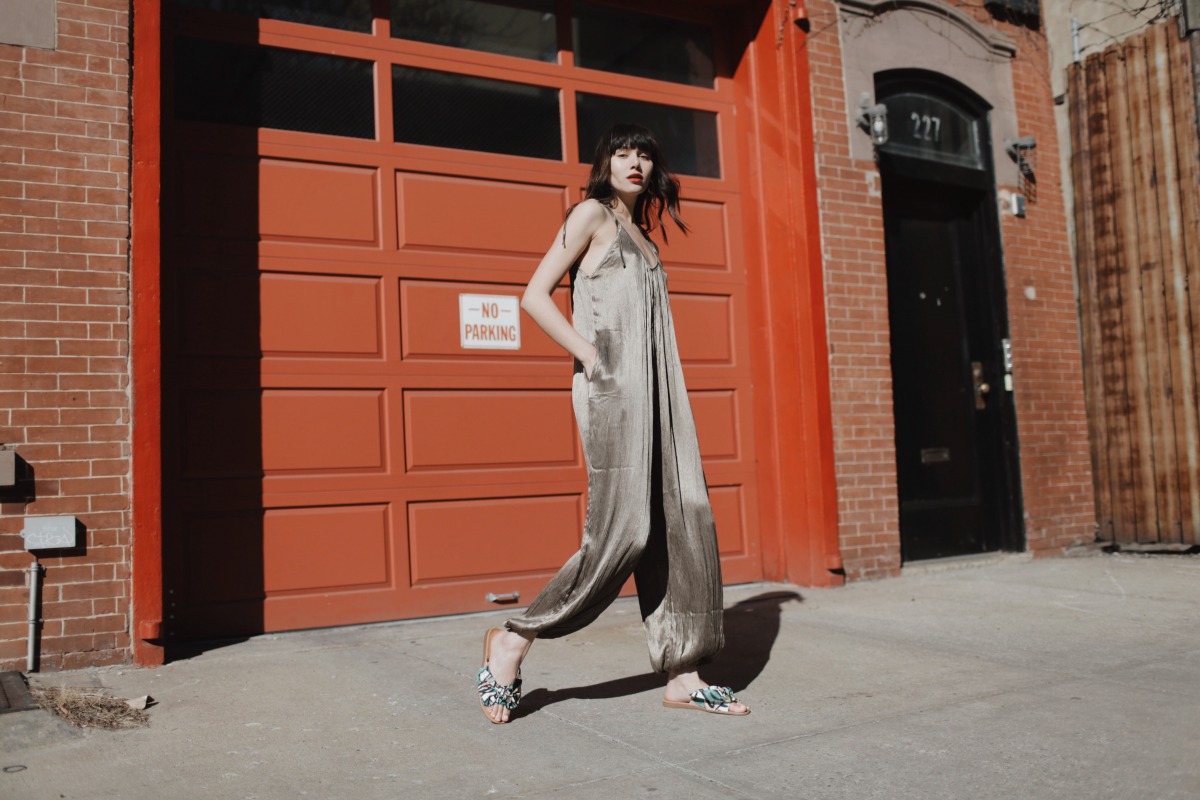 Trend #3: printed sandals.
Here I'm taking my tropical vacation essentials to the New York City streets. Beautiful printed slides aren't just for being seaside. I like keeping snapshots from my warm weather vacations during my time in the city. These Dolce Vita sandals from DSW are going to be traveling the world with me…from the beaches of Montauk to the streets of Los Angeles. They are the ultimate "throw on and go" piece with a little Caribbean flare.
This post is sponsored by DSW Designer Shoe Warehouse, but all opinions are my own.