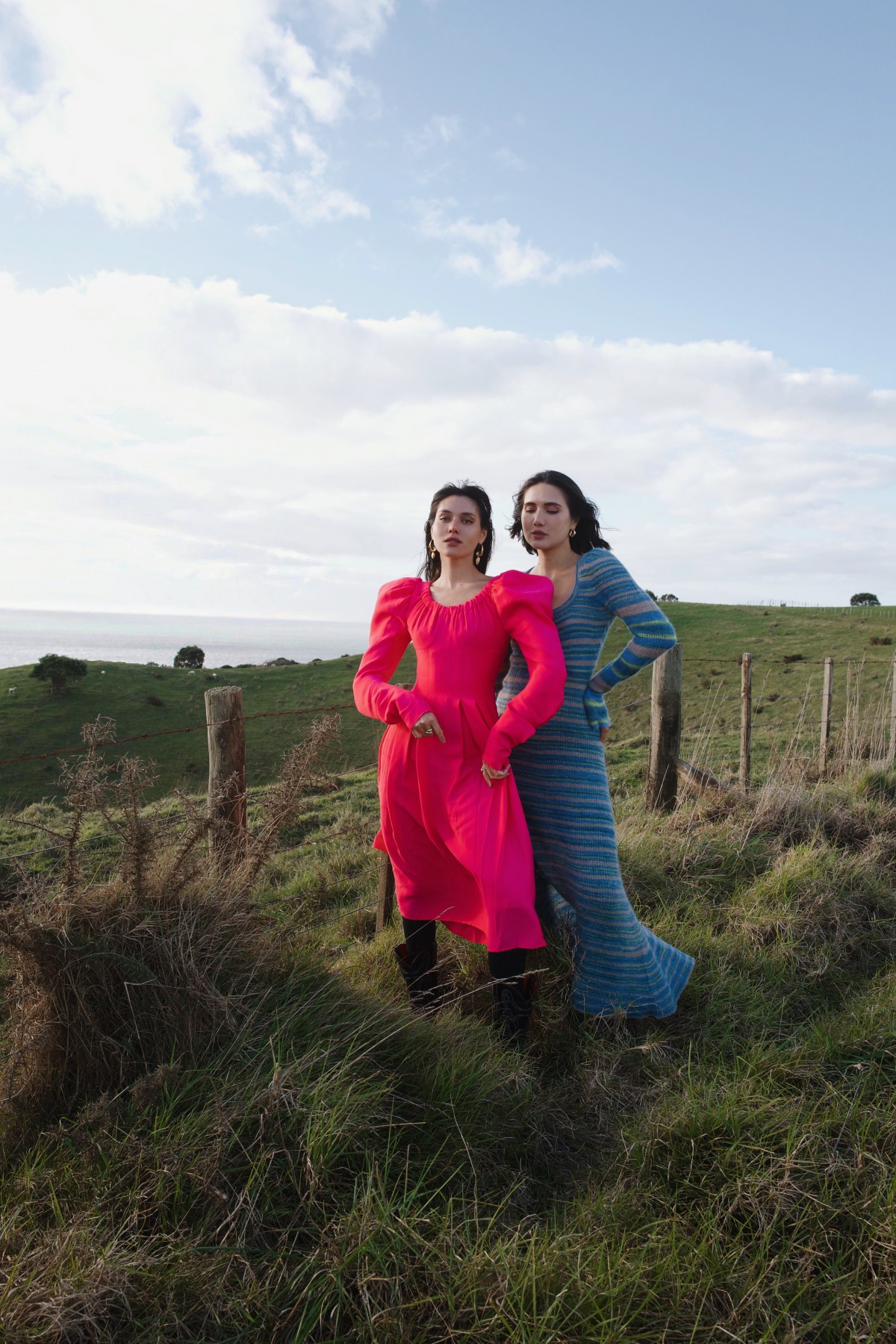 // Rejina Pyo dress, The Frye Company x Matt Schultz boots, Prada bag //
I adore the rolling green hills, blue skies, and pretty sheep frolicking around Waiheke Island, just off the coast of Auckland, New Zealand. Imagine just how incredible the beaches would be in summer? Packed, but incredible. You can see that even right smack dab in the middle of winter, it is just as romantic. It's a quick ferry ride away to heaven, a place to hop from vineyard to vineyard and soak in the ocean views. Our first stop was at Stonyridge Vineyard, a welcoming and delicious spot for lunch. We even had lunch with Steve, the owner. He brought us the famous Steve's Salad, a perfect and simple mix of salmon and cabbage peanut slaw. This spot is comforting and low-key… just the way I like it. No wonder it's a go-to spot for travelers and celebrities from all over the world.
From there, we drove up and up to find the most desolate of locations to take photographs. I like looking at the little winding roads surrounded by green. The island is zen and quiet this time of year, yet makes for iconic imagery. We made one final stop on our sleepy road trip at Mudbrick Vineyard. It felt Italian, as if I was on a mountain in Tuscany! Super luxurious and secluded, it didn't feel real. To beat the chill that was coming in, we hopped in the car and kept driving into the sunset, discovering little beaches here and there. Sometimes a breezy walk on the beach in your cowboy boots after a long day of wine tasting is all you need on this island.