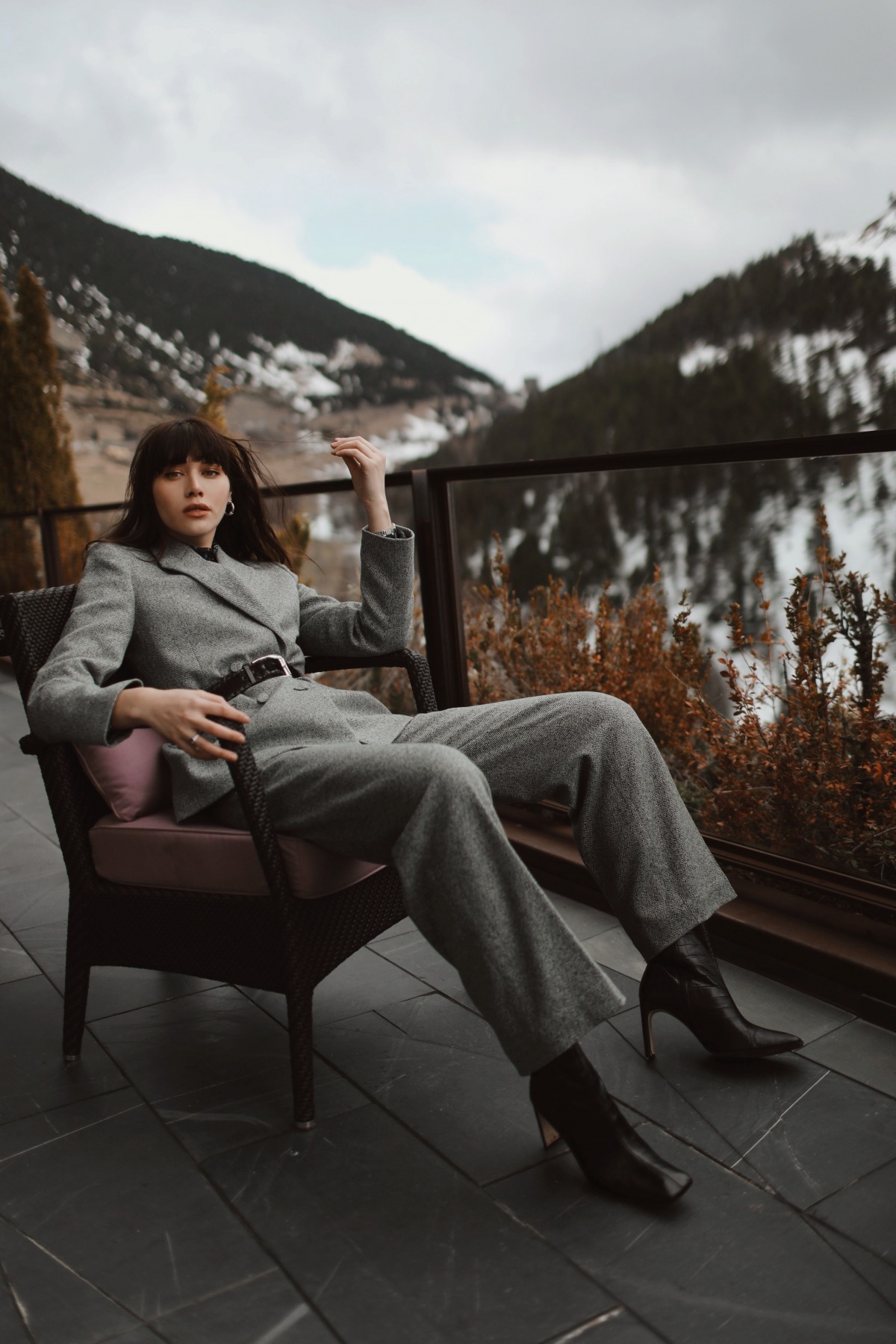 Being in Hermitage, Andorra, situated between France and Spain in the Pyrenees mountains, was the perfect place to celebrate the launch of Valmont's new Purity collection. Valmont Purity is all about the art of cleansing. The ritual of cleansing just got deep and I found it the key to discovering your most amazing skin. Think make removal, cleansing, toning, smoothing, purifying, and more. There really is something for everyone in this collection. My two favorites happen to be Wonder Falls, a nourishing cleansing cream, and Bubble Falls, a balancing face foam. I like to alternate between the two depending on how my skin is feeling.
This luxurious ski trip to the Sport Hotel Hermitage & Spa in Andorra was the most perfect spot to focus on wellness. I could sit out on my balcony and just simply breath in and out. To slow down really is a breath of fresh air. When I wasn't on the slopes or speeding on my snow mobile with the team, I found myself sneaking away to the spa: a multi-level retreat of pools, hot tubs, and brilliant saunas and steam rooms. Valmont has luxury spas all around the world, the Sport Hotel, being one of them. I went for two facials during my stay. Each unique in their own yet both extremely intricate. Valmont is known for their symphony-like, delicate facials. Each move of the towel across my face could immediately put me to sleep. It was purifying, exfoliating, and totally nourishing with a focus on anti-aging and hydration. Every time I left the spa, I liked to step out and feel the cold rush of the mountain air hit my face. It's the best and most invigorating feeling in the world.
This was a week to really learn more about my skin. My morning and nightly cleansing ritual is now my favorite part of the day. I find it a luxury to rejuvenate, slow down, and simply indulge in art of purifying. I can't wait to visit all of the other Valmont spas around the world.