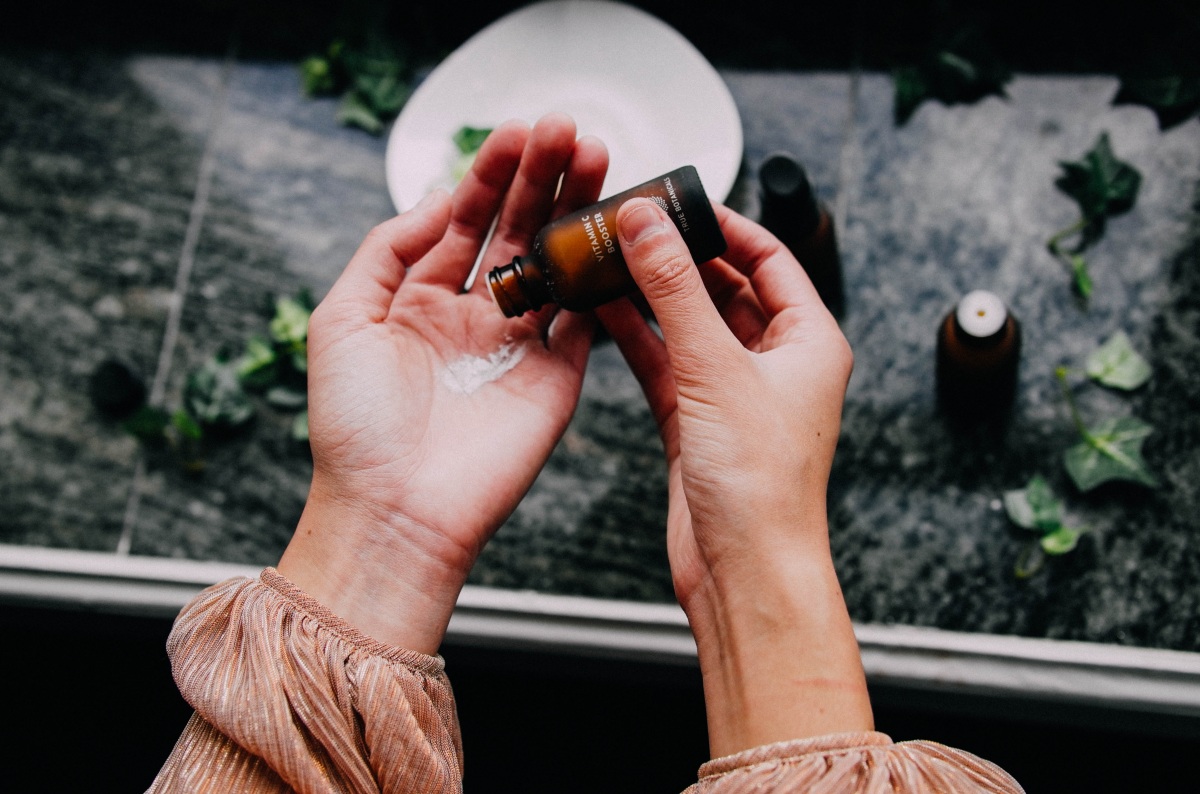 To me, I'm all about anti-aging, and all about having soft, youthful skin. I've been testing out oils for a while now, and I discovered something so unique. True Botanicals. They use ingredients that are biomimetic. Big word eh? It means that they mimic what's naturally going on in the skin. Nothing harsh. Nothing un-natural. I love that they have gone to the cellular level in creating every single formula. For my skin in particular, it's best untouched…in it's most natural state…with nothing to aggravate it. Just calm, healthy, moisturized skin is all I aim for.
What I'm really loving most from this skincare line is their treatments. The True Botanical Vitamin C Booster is one of my favorite products. This powder is Vitamin C in it's purest form. It's super potent. All you do is mix it with the serum and rub it in really well. I mixed mine with the True Botanicals Cellular Repair Serum. Together it prevents blemishes and keeps my skin firm and locks in hydration.
Another little potion that will be my secret weapon this winter is the True Botanicals Polishing Grains. It's the purest form of an exfoliant. I just mix it with my True Botanicals Hydrating Cleanser and voila, dead skin be gone! What I love most about True Botanicals is you get to experiment a bit with mixing the grains or the boosters with your everyday serums and oils. You kind of can create your own little potion. I got the whole set for these upcoming winter months. I can feel the chill already New York City!
Learn more about True Botanicals here. Get 15% off with code: TRUENATALIE15