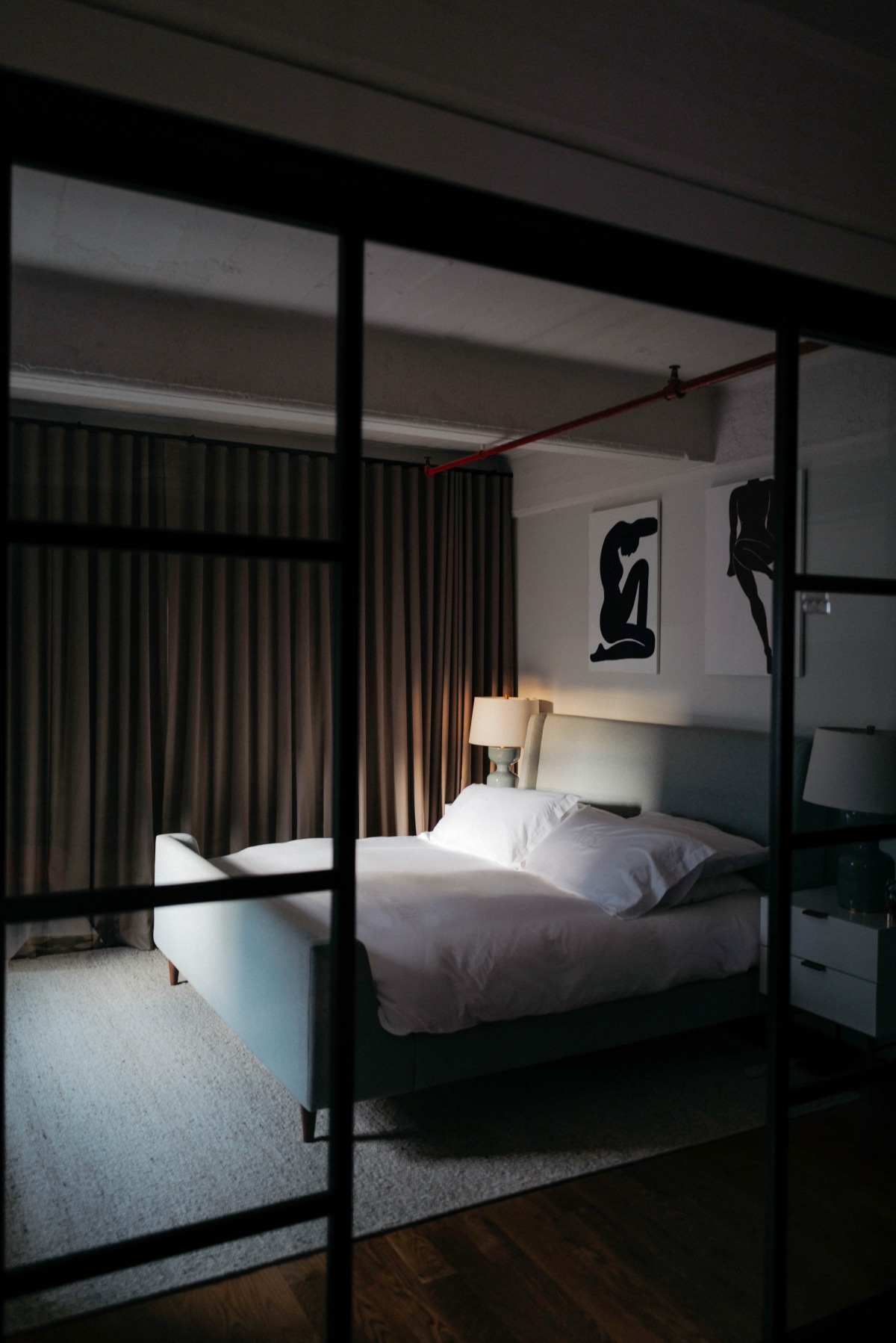 I worked on a very special project with The Shade Store to update my home and I am in love with the final result! My installation is complete and my home feels so beautiful and totally refreshed. New drapery and shades was exactly what my windows needed. I hope you enjoyed being taken around during the entire design process: feeling the Holland & Sherry fabric swatches sent directly to my home, stopping by the beautiful showroom here in Dumbo, Brooklyn to work with my local design consultant, to the final installation. The team was so professional and really aimed for perfection when it came to what I was envisioning, which was to brighten up my loft and really make my windows stand out.
I wanted something clean and elegant, yet still felt like a cozy home. The luxurious blackout drapery I chose is made with Holland & Sherry andes wool in the color Rye. It's the softest to touch, and it's the most beautiful neutral color. It's not too dark, not too light, and still makes a total statement, especially in the ripple fold drapery.
The linen sheer drapery came out gorgeous throughout my bedroom. I chose the color Natural. These are all colors that calm me and really look stunning when the sun comes through in the mornings and evenings. It creates such a romantic mood light.
As a New Yorker, roller shades are a necessity. I went with blackout roller shades in the color Sand, and a sheer roller shade that allows me to see the city skyline at night but still gives my home just the right amount of privacy. Going with a soft color like Sand gives the shades a little added uniqueness compared to a typical roller shade. These are my favorite corners of my loft. Places where I read, or simply stare out the window to see the water. Thanks to my design consultant, the hardware and measurements came out beautiful and completely functional. Perfection is all I can say. It's amazing how the little details can really make a house feel like a home. I love my windows more than ever.