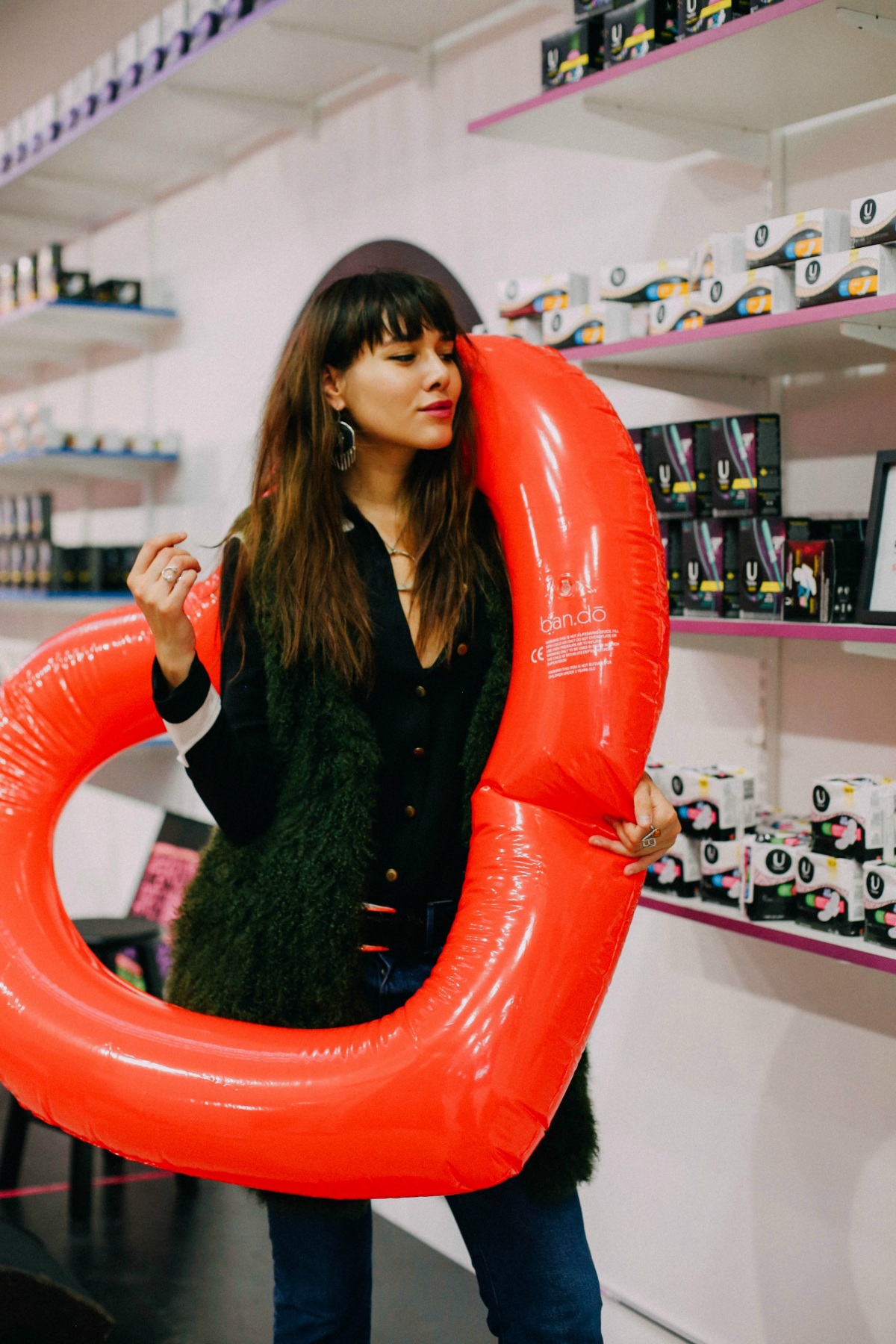 Working with U by Kotex's The Period shop in creating a video series was honestly so much fun, because there was so much to capture and so many aspects to work with. The Period Shop pop-up was on 138 5th avenue for only 3 days and it was indeed a period shop, full of fun and quirky items to satisfy your period cravings. You couldn't miss it. You could see the bright pink neon lights from down the street. Talk about one big girl fest.
The Period Shop marks the launch of U by Kotex's new Period Projects, a groundbreaking series of projects, each inspired and led by a real woman who shares the brand's passion for creating change. The Period Shop itself was inspired by a Tumblr post from a young woman, Sarah Michelson, who worked with U by Kotex to make her vision a reality on 5th Avenue in NYC. Part celebration, part proclamation, the Period Shop is proof that, together, we can change how we think about, talk about, and shop for periods. And we're only getting started. So why Period Projects?It is a groundbreaking series of projects inspired and led by real women who share the brand's passion for change. All proceeds from the pop-up went to Susan's Place charity to help provide food, clothing, and shelter to women in need.
We think that talking about your period shouldn't be a taboo. All of us women have to go through it, so why not have a little fun with something that is just part of our lives and embrace it?! U by Kotex has found a million ways to fulfill our "time of the month" cravings. There was a full wall of delicious chocolate (because I mean who doesn't crave chocolate on their period?)… manicures and massages upstairs… along with an ice cream bar, a photobooth, and most importantly the empowering message of embracing what makes you a woman. Yep, just GO WITH YOUR FLOW. The tote bags and sweatshirts all had little quirky quotes that encourage you to love yourself with ways in dealing with that time of the month. Now how cute is that "feminist" underpant?
And even if you missed the pop-up, you can purchase all of my The Period Shop favorites here on jet.com.
See inside The Period Shop launch party:
Watch our PERIOD TALK here. Follow it all on Youtube.
Now get shopping.