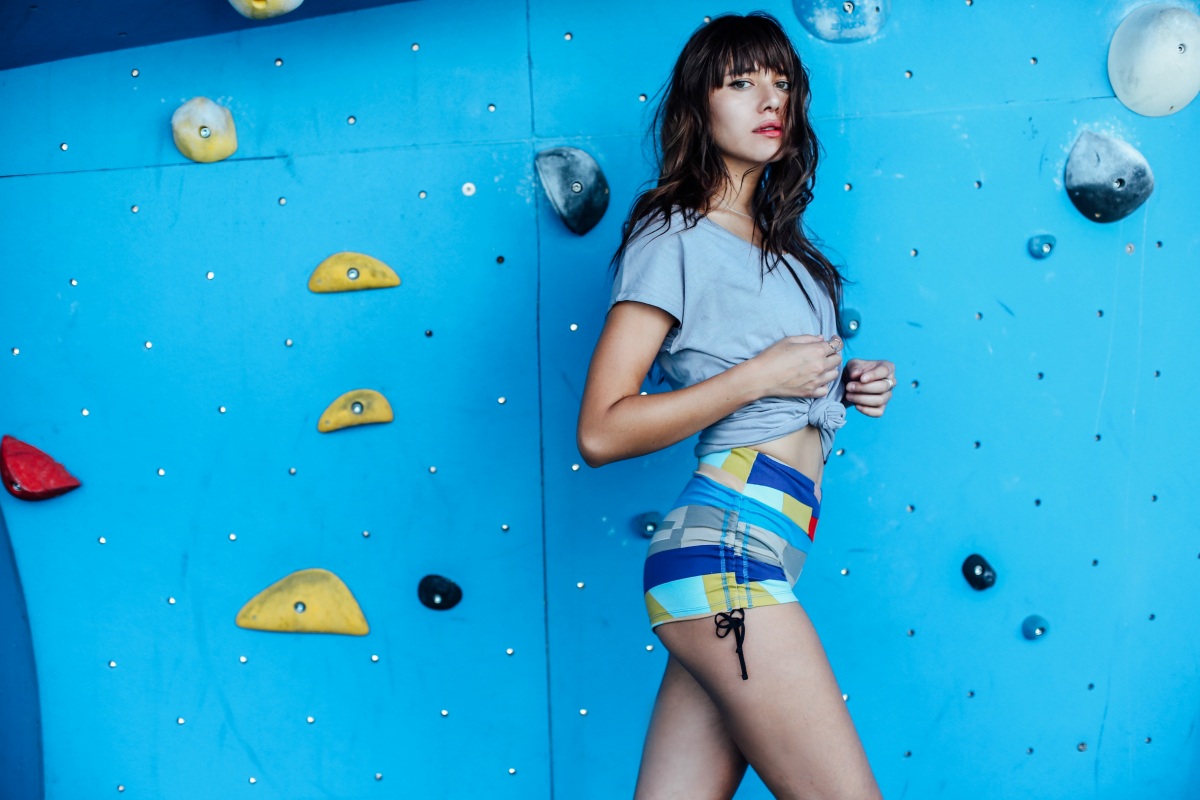 Dylana and I worked on the latest SATVA Living photoshoot again this season and we love shooting anything that has to do with the outdoors and being active. SATVA Living is a super special brand right now in activewear. They have partnered with Suminter India Organics®, an environmental and socially conscious organic cotton production corporation in India that makes it a mission to create a symbiotic balance between people, planet, production, profits and social stewardship. In an industry that easily finds itself using harmful processes of production, SATVA wants to encourage more and more people to keep production environmentally friendly, while still being on top of their game in terms of design. Now how cute are the booty shorts and criss-crossed backs?! It is awesome that now more than ever, the multi-dimensional woman is celebrated. The ability to do whatever we want, when we want, and literally kick ass. Empowering women to be rockstars. Strong but still chic. A day spent in yoga pants are honestly my favorite.
Shop the full SATVA LIVING campaign here.
styled by me, photographed by Dylana.