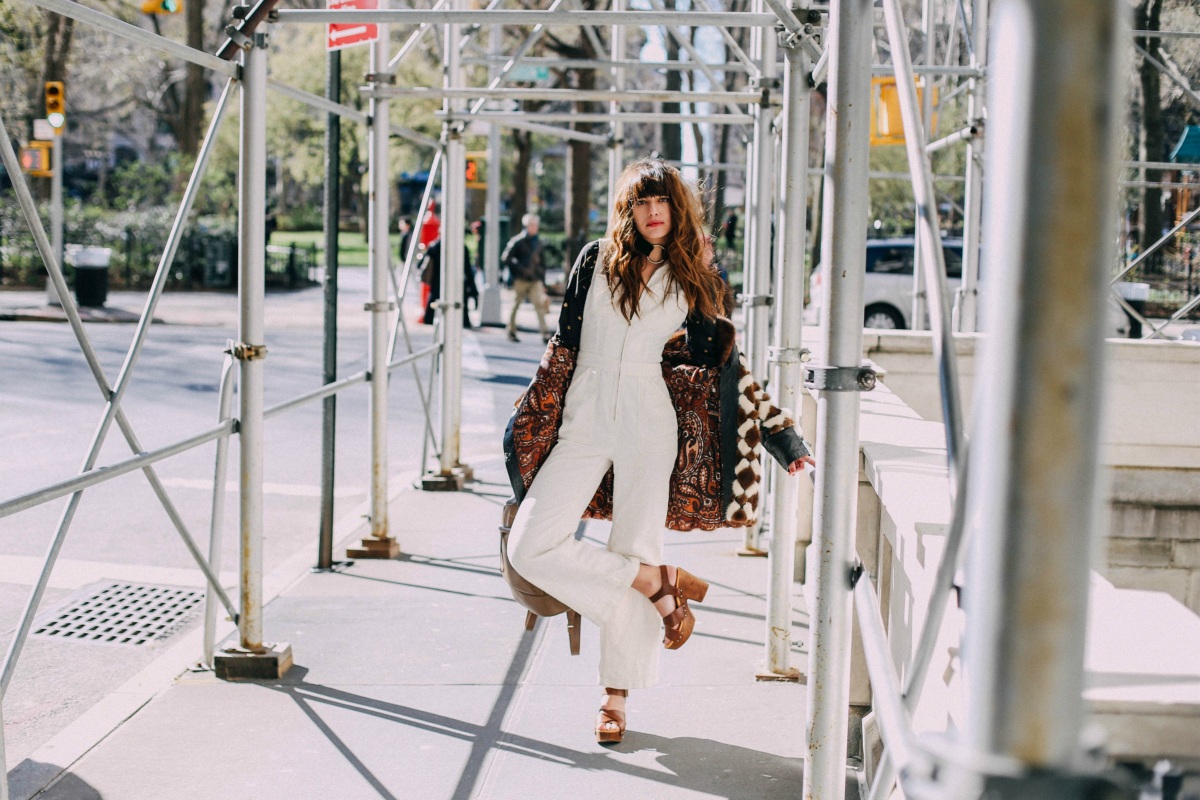 When I see a burst of sunlight through my window in the morning, I can't help but feel good and want to get dressed. New York City in the spring is totally magical, it's so hard to pin-point the mood. It seems everyone was eating their lunch out in Madison Square Park this day. You just want to people watch, eat facing the street, and literally stop to smell the flowers. With the fresh new wave of energy hitting the city, I've been going for a lot more white denim, and of course, wearing the classic Kork-Ease platform sandal. The Lewy to be exact. I'm a huge fan 70's inspired clogs with a cropped flare jumpsuit. It's easy, classic, and just badass, especially with a little bit of stud action. Think of a more minimal Janis Joplin. That's how I want to live my life. Killer shoes, a vintage coat from Mom's closet, and loads of denim. It's finally Friday and I'm gearing up for more time under the sun, scoping out the Dumbo flea, and laying out by the bridge. New York, I will always just love you.
Be sure to check out my other new Kork-Ease favorite, the HEIGHTS platform in collaboration with Free People.
// Kork-Ease sandals, Free People jumpsuit, Vintage coat, Breelayne scarf, WANT Les Essentials backpack //
shop more of my favorite sandals at Kork-Ease.