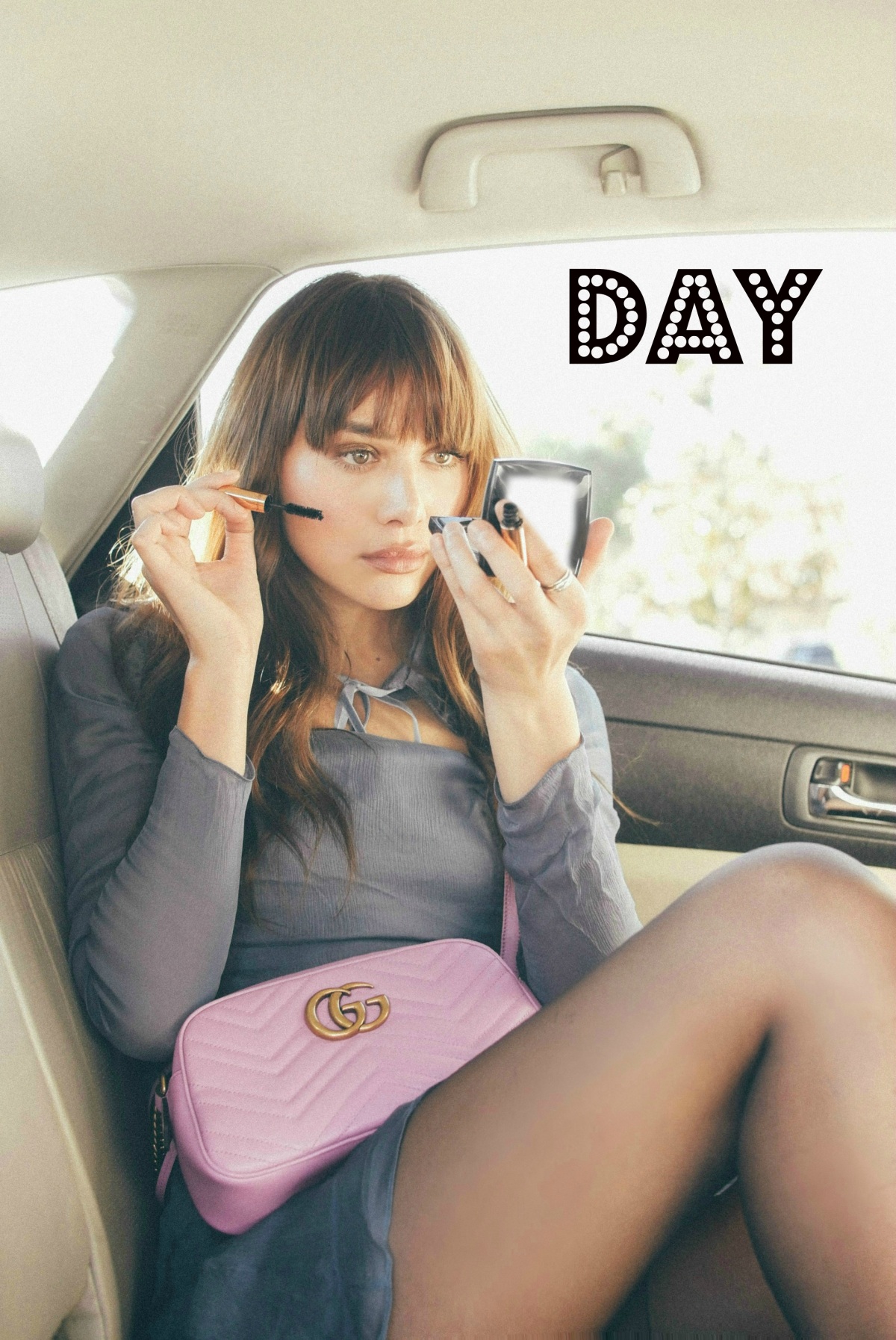 I am known for being very last minute with my makeup. I'm always so crunched for time that I'll have to turn to my friend at a meeting to see whether or not whatever I have on my face is fully blended in correctly. Suddenly, I'm in panic mode. The last thing I want to worry about is if my cheek stain is smeared on an area of my face that's not my cheek. Although I've worked with a ton of makeup artists on plenty of shoots, my skills are still a work in progress. But my goal is to always get that picture perfect look, but in the most natural way possible. I prefer to blend in my makeup with my fingers. The least amount of products, the better. That is why the Quick n' Easy Collection by Charlotte Tilbury was made for someone like me. The collection as a whole is able to create four time saving transformations. Two glowing looks for day, and two very beautiful looks for night. Each take literally only 5 minutes to apply, and the color combinations so perfectly handpicked so that you don't have to. I definitely feel a makeup revolution coming on by simplifying our beauty processes, but also making a statement at the same time.
I only want the necessities in my beauty bag. For me, I don't include makeup brushes in the necessity category. If I can apply it all with my finger, I'm a happy girl on the go. Here is my reliable day look from The Quick n' Easy Collection's "Natural Glowing Look" makeup kit that I just love: a matte lip, a shimmering brown shadow, statement lashes, and of course glowing, dewy skin. Charlotte Tilbury's Beach Stick is a seriously so good that I combine it with my day and night looks. It's super easy to blend lightly on my cheeks. It even works on my eyelids.
All of these work so well when I'm rushed off in the car whenever I'm working in LA. I trust this easy makeup transformation through plane turbulence and even while stuck in traffic on the 405. Let's not forget the numerous elevator touchups, quick mascara fix on the NYC subways, and leaving the gym still finishing off my lipstick. For night, I simply smudged in the eyeshadow I already had on, and whipped out my other go-to kit from the Quick n' Easy Collection, the "Red Carpet Party Look" makeup kit. I swiped on a bit of brown eyeliner for a darker look, and added on a perfect red lip. And when I say a red, I say because lip liner is now my ultimate lifesaver when I'm doing my makeup quick. And there I am, a fresh face done right after parking my car just off the PCH to visit a friend in Malibu. The night isn't over yet, but at least my makeup is.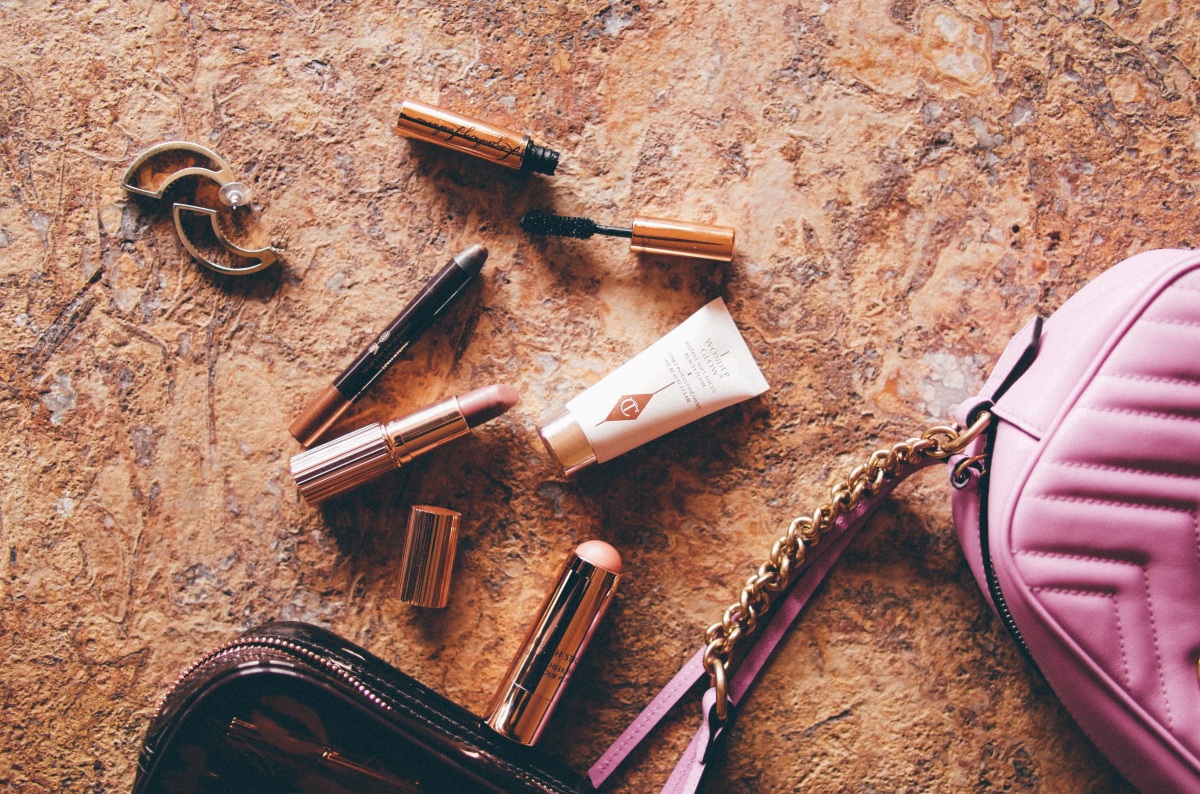 FOR DAY: Charlotte Tilbury "Natural Glowing Look" makeup kit:
– Charlotte Tilbury Mini Wonder Glow
–Charlotte Tilbury Legendary Lashes mascara + Amber Haze eyeshadow stick
–Charlotte Tilbury Matte Revolution lipstick in Very Victoria
–Charlotte Tilbury Beach Stick in Moon Beach
FOR NIGHT: Charlotte Tilbury "Red Carpet Look" makeup kit:
– Charlotte Tilbury Mini Wonder Glow
– Charlotte Tilbury Rock n' Kohl eyeliner in Barbella Brown
– Charlotte Tilbury Lip Liner in Kiss n' Tell
–Charlotte Tilbury Matte Revolution lipstick in Red Carpet Red
Shop the 4 Charlotte Tilbury Quick n' Easy collections here.