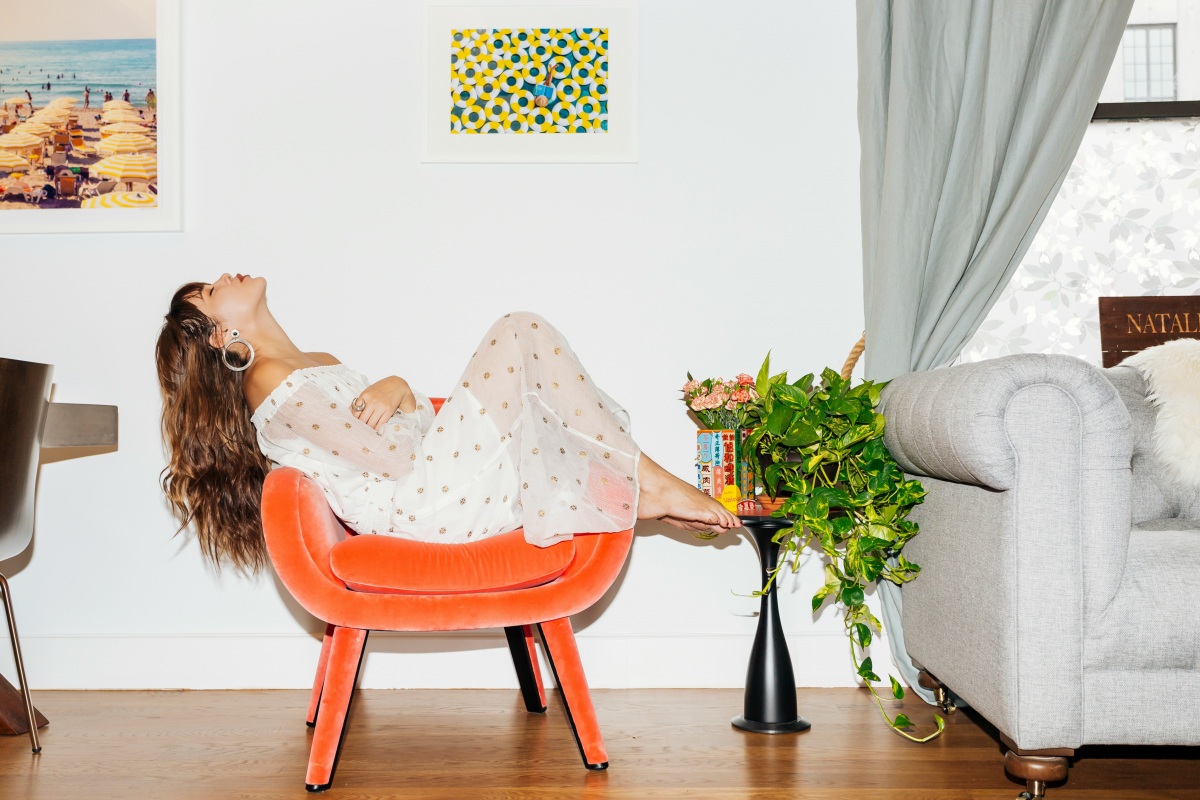 Getting my DUMBO loft together this year has been insanely fun. My first home in NYC that is finally a real home and I love putting of my eclectic touch to the place. I just felt I needed one last item. Something with color. Something that pops. An unexpected, unique touch that is still clean and minimal, but has a bit of personality. Meet my new dreamy pink chair and matching coffee table by PROMEMORIA. PROMEMORIA is based on Lake Como, Italy and not only is their furniture extremely well made…their high-end designs are unique, playful and so elegantly beautiful. They have antique roots going back to the 19th century, but a love for detail and special designs. Each piece meant to not only be a beautiful piece of art, but also meant to be lived in and loved in. The Vittoria chair in a bright pink velvet was the finishing touch to my home. Where I like to sip my morning coffee on a Sunday morning.
photographed by Emmy Park  
Featuring the PROMEMORIA  "Vittoria" chair and "Iko" coffee table.
PROMEMORIA "Vittoria" chair and "Iko" coffee table. Check out all of their COLLECTIONS here.
Follow Promemoria on Instagram, Twitter, LinkedIn, Vimeo, and Houzz to see more.
// St. Roche dress, Coach shoes, The 2 Bandits earrings //