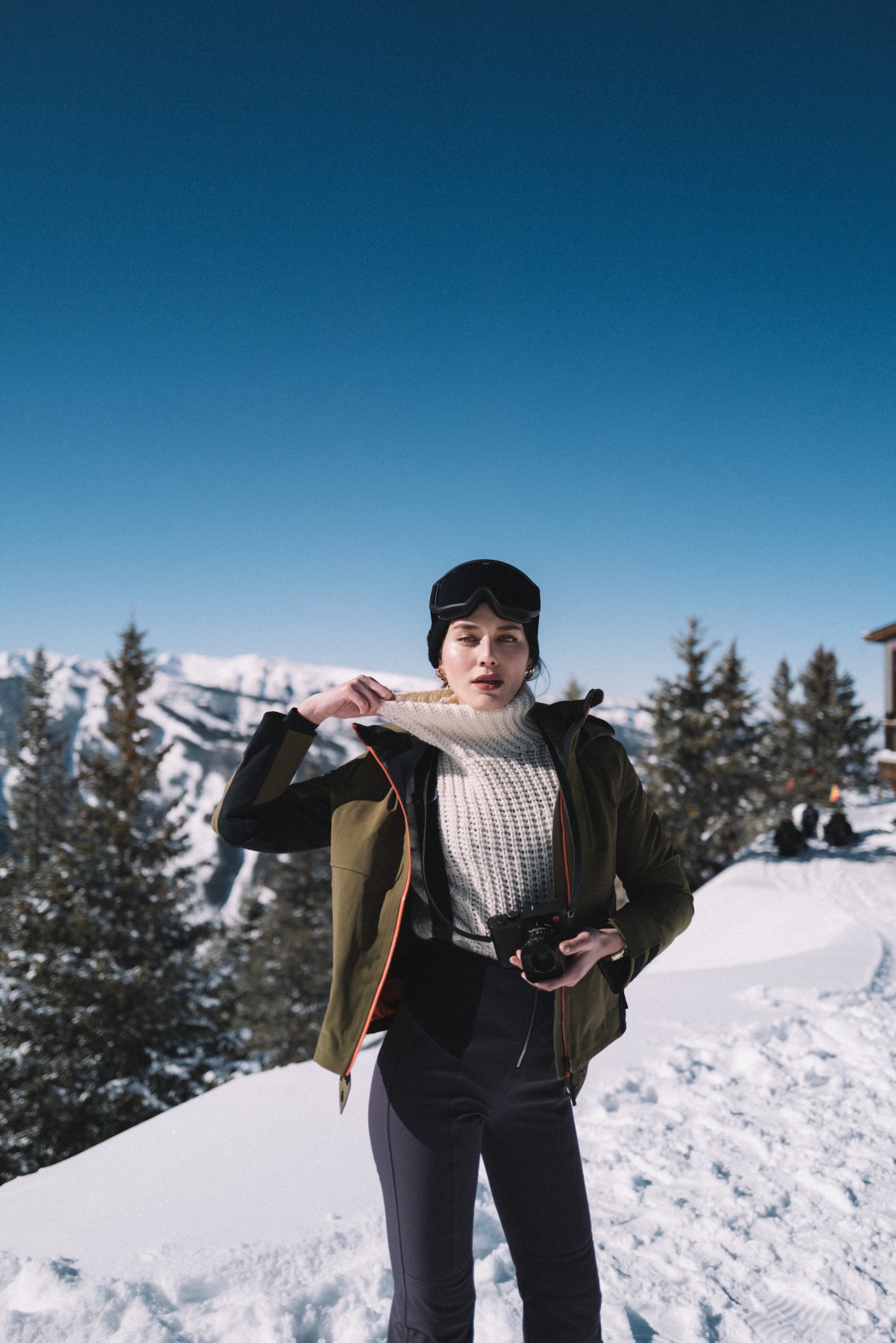 // Aether Apparel bib pants + ski outerwear //
I am now a proud owner of the new Leica Q2 camera. I have worked with Leica for a few years now! From starring in the Leica Sofort campaign with Dylana, to being the very first to test new product for our projects! It's been a very exciting and creative adventure that makes professional photography a journey I have fallen in love with. I own a few Leica cameras, but there really is something special about the Leica Q2. It's an elegant piece that embodies everything that I love about photography mixed with travel, fashion, and adventure. It's a full-frame compact camera (it's excellent for throwing over my shoulder for an entire day, or have inside my bag), has brilliant photo quality, and super high speed performance. It makes shooting high-end editorial images a breeze. I like to say it shoots like butter. Smooth to perfection! I took my new Leica Q2 out to Aspen, Colorado with both the Leica and Aether Apparel teams. There could be on better collaboration between two brands. We took Aether's super chic new skiwear on the slopes while really getting to dive into the world of the Leica Q2, which by the way, is totally weather proof. I didn't have to worry about a little dust, water, and snow getting in the way while capturing the perfect shot.
This trip to Aspen was a special one. Many of the images of me were shot by Dylana. Aspen's classic retro ski style is something I've always loved. We styled the Aether snow bib pants with nubby knit sweaters and Aether's extra bold colored down jackets. I love these contrasted against the bright blue skies, and speckled with sun through the trees. Though I've been to these mountains many times, we embarked on an adventure that took me to places I've never seen before like out to the backcountry of Snowmass for dog sledding followed by wine at the beautiful Krabloonik Restaurant, to cross-country skiing all the way out to the luxurious Pine Creek Cookhouse. This photo project has been exhilarating and inspiring. To many more trips like this one.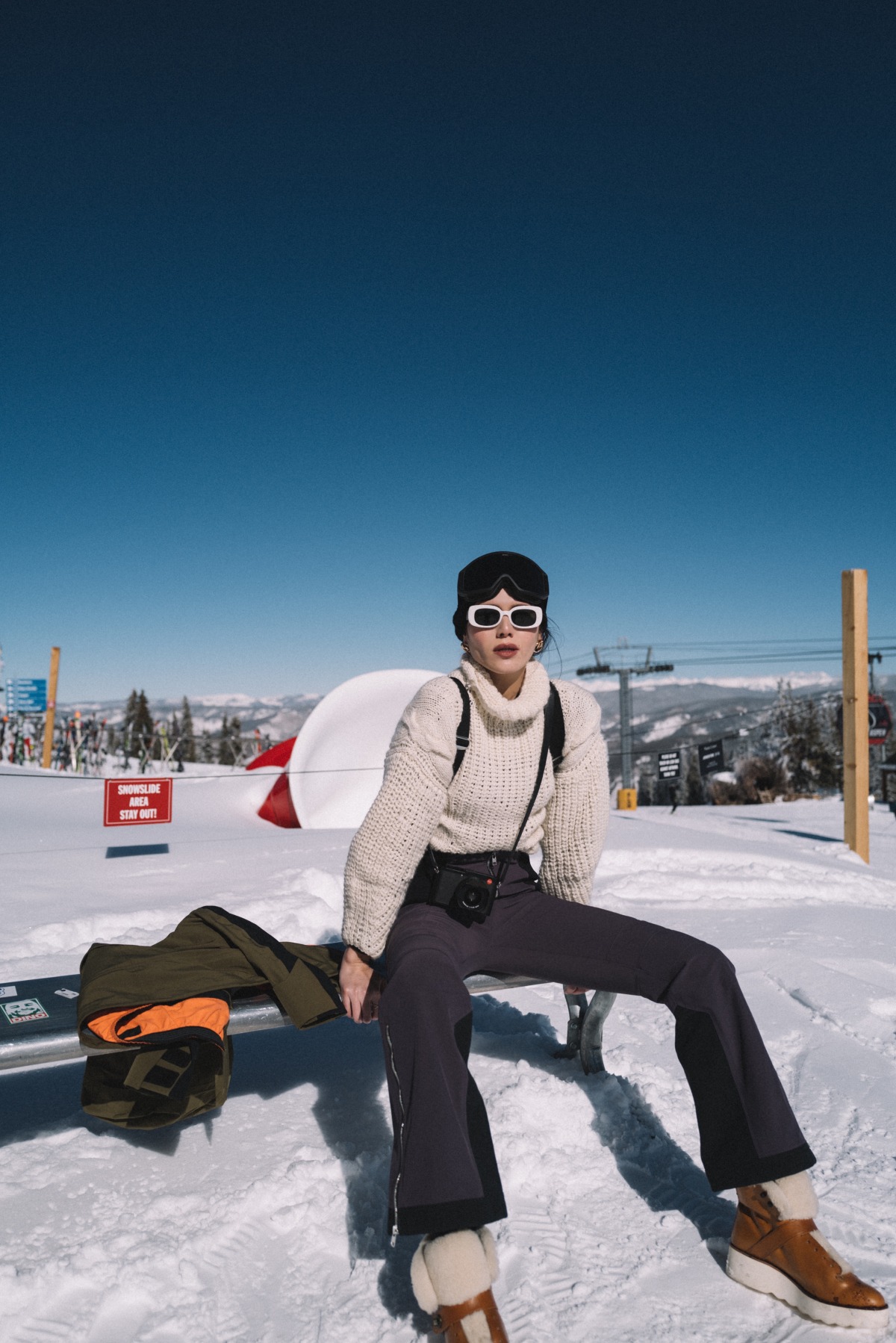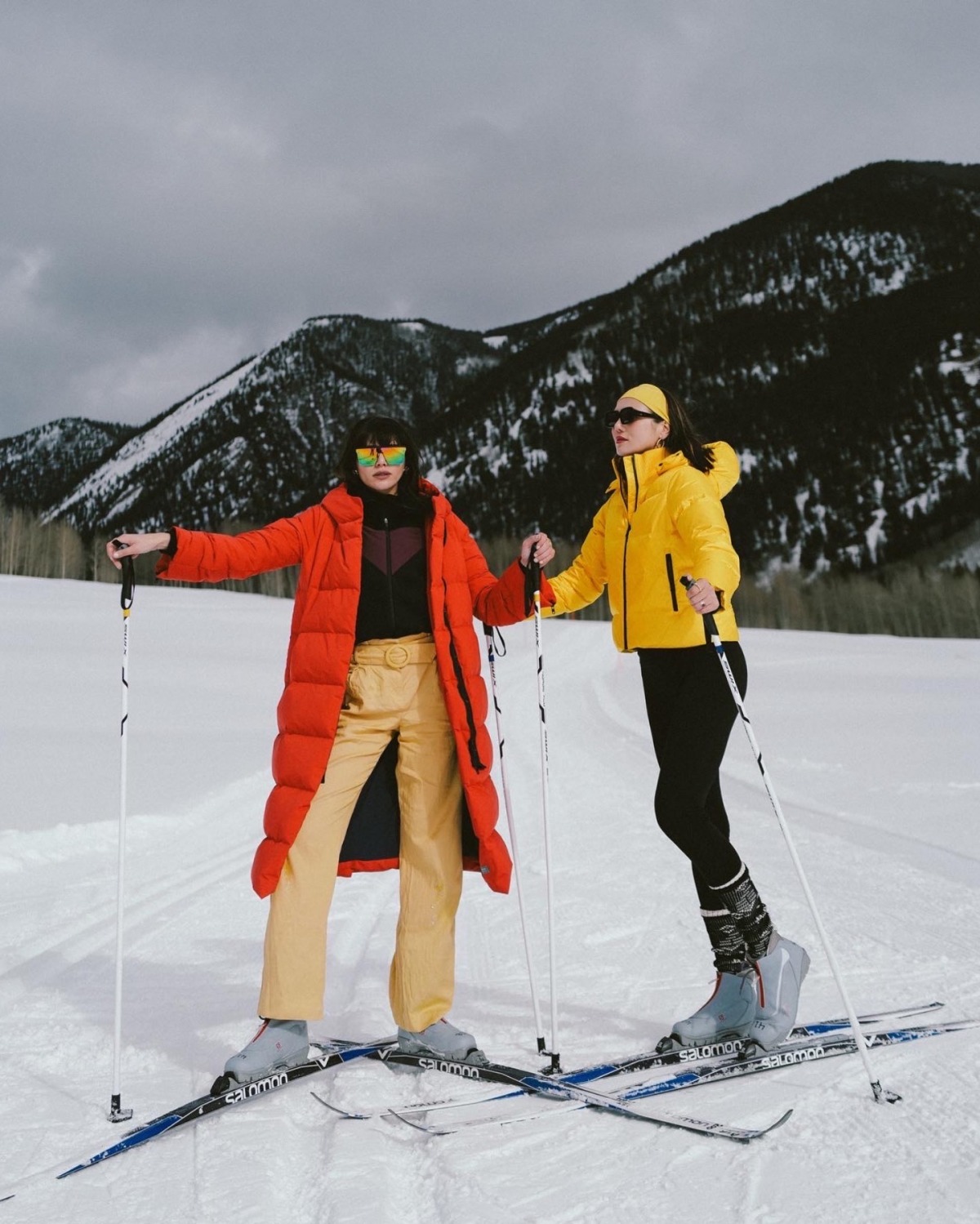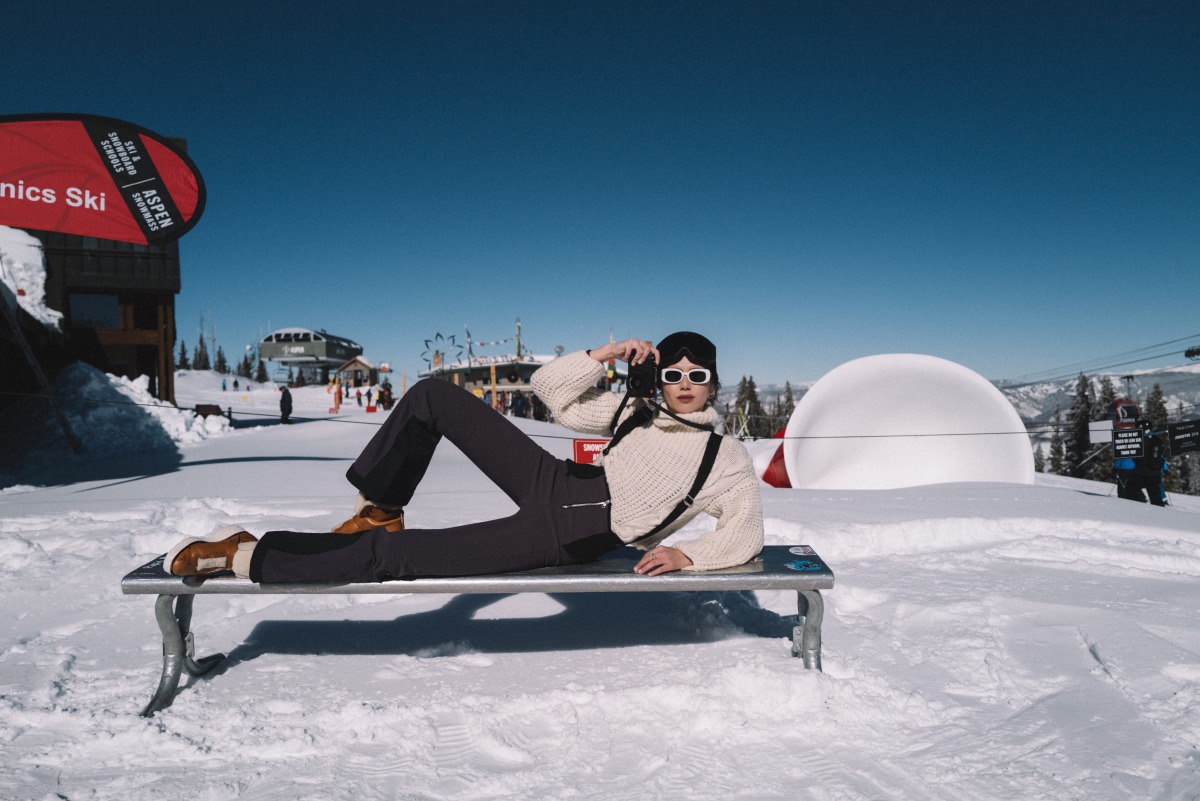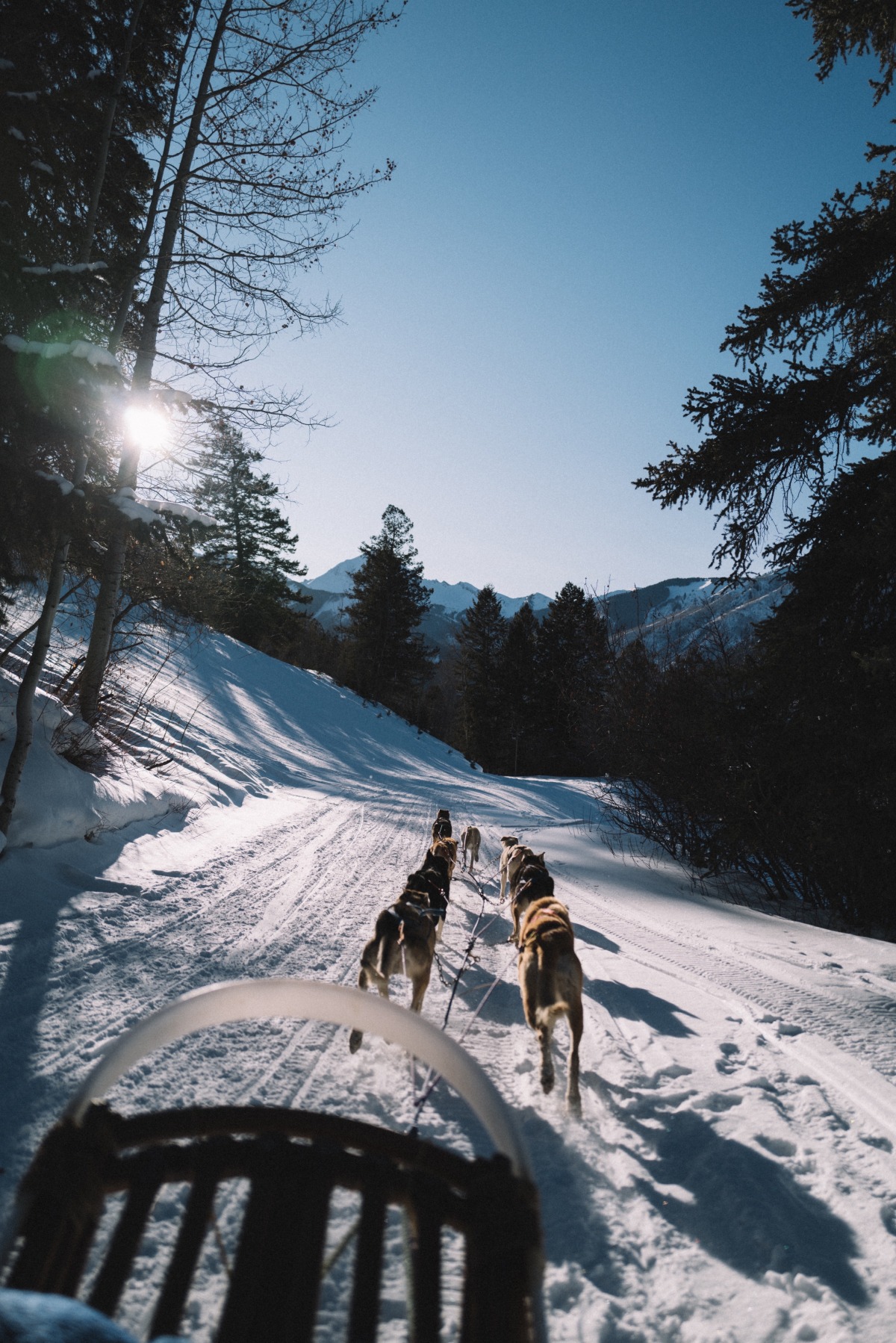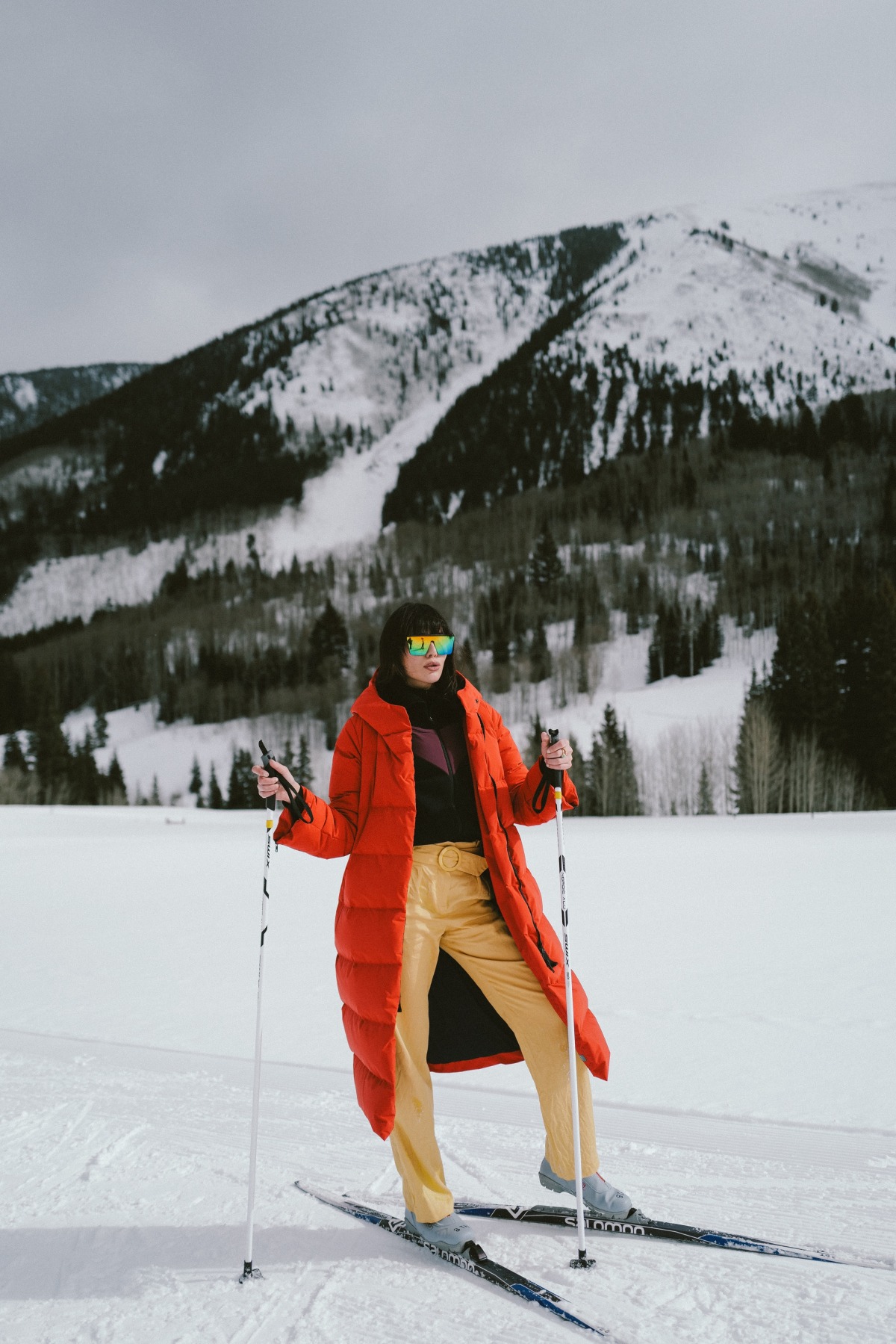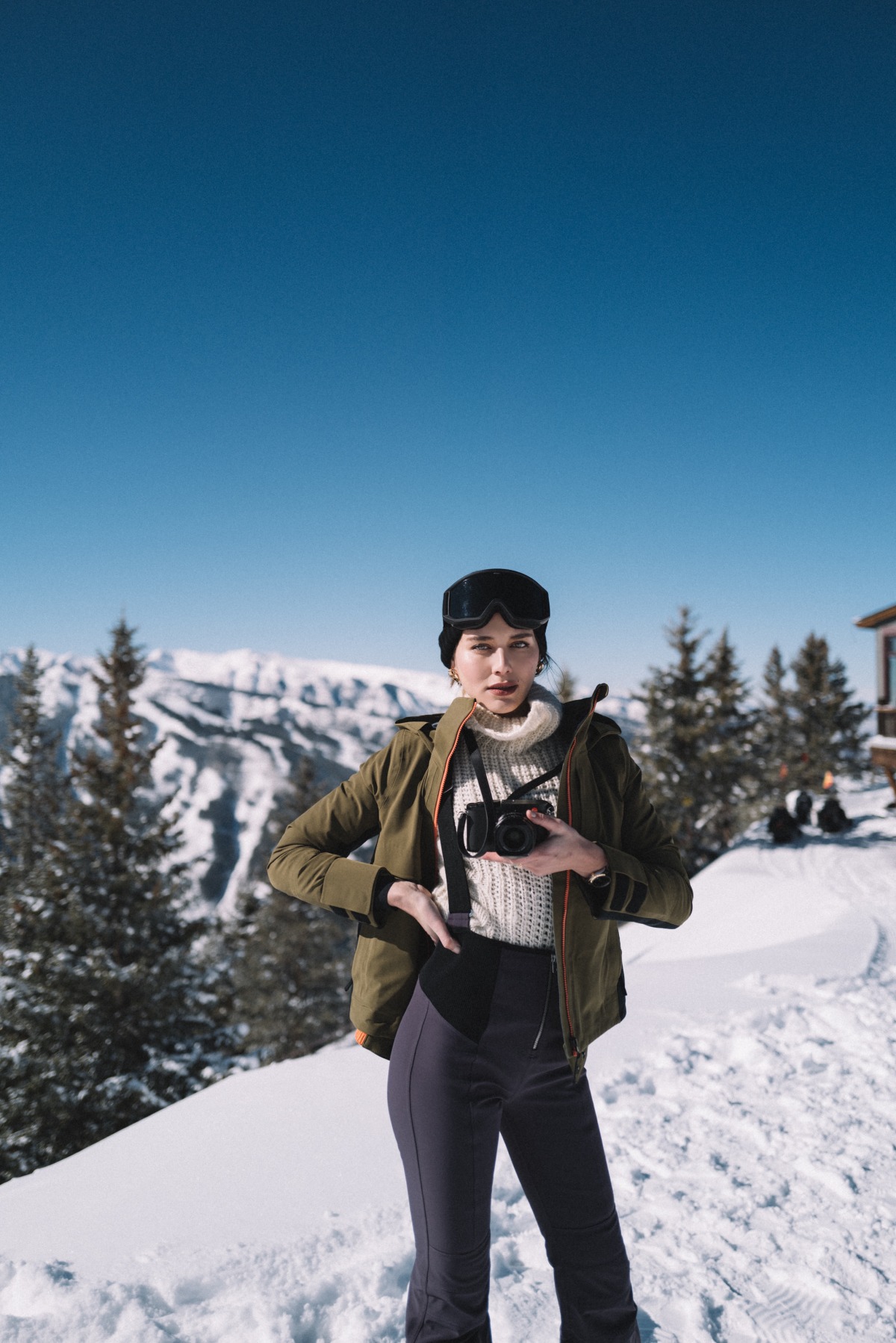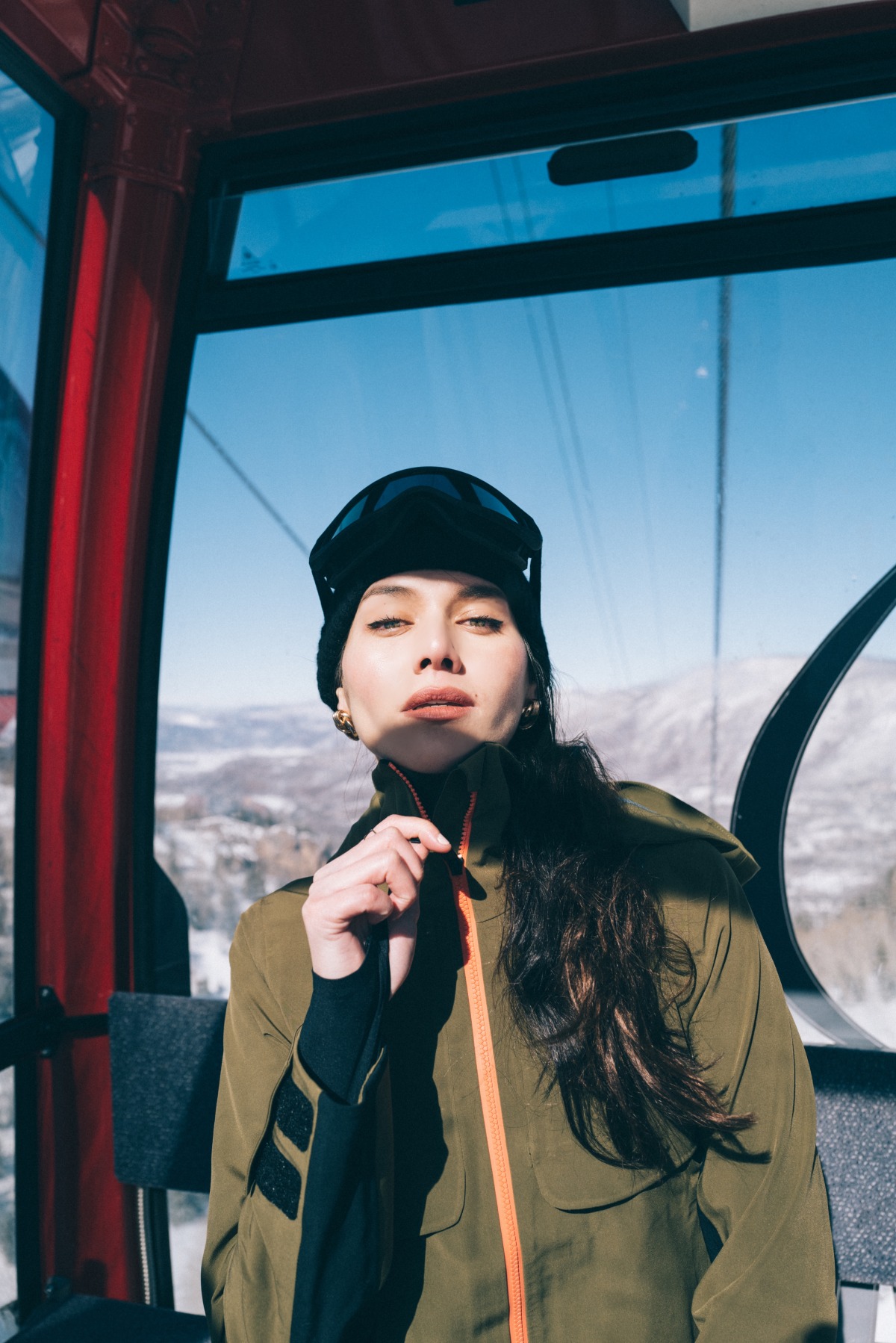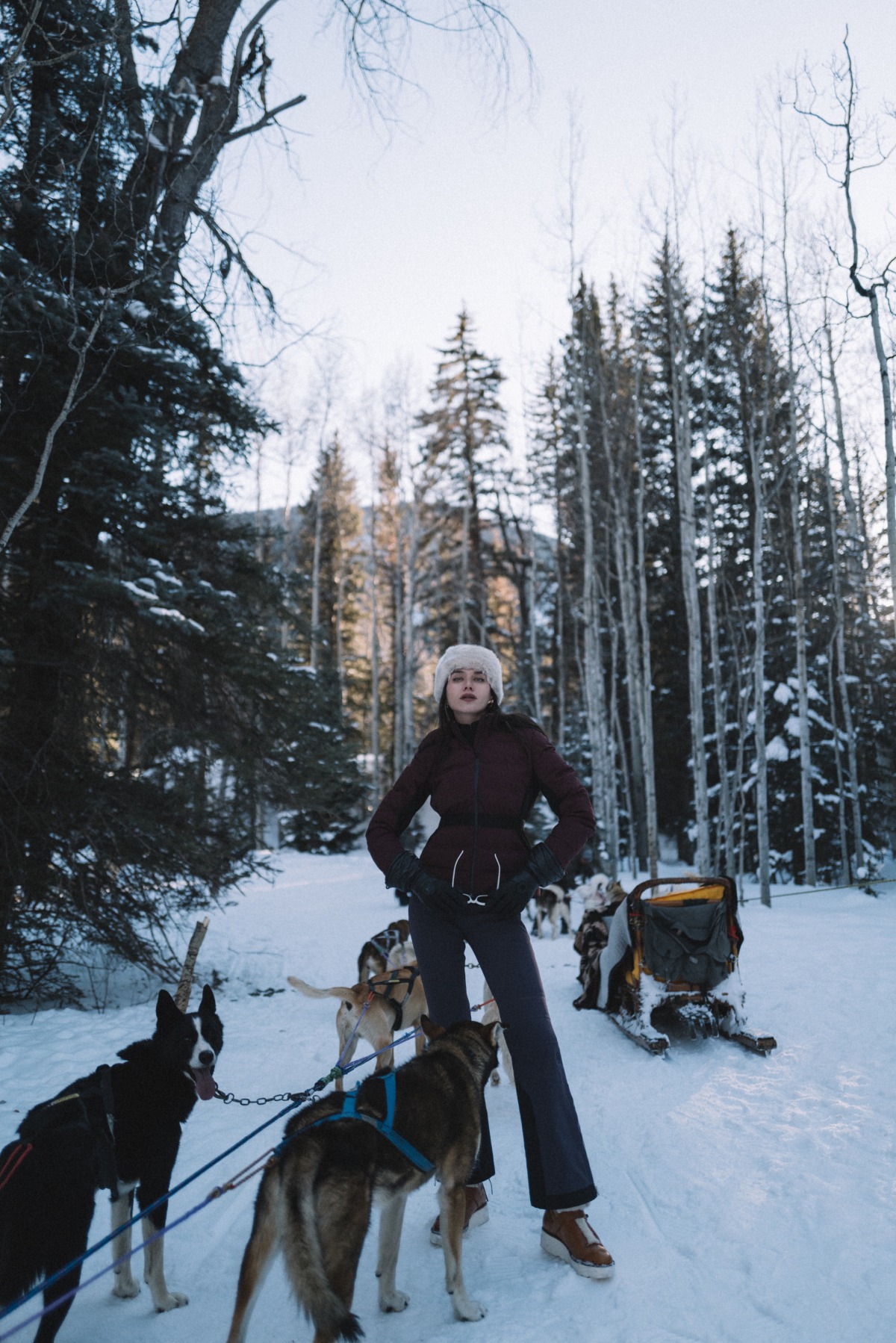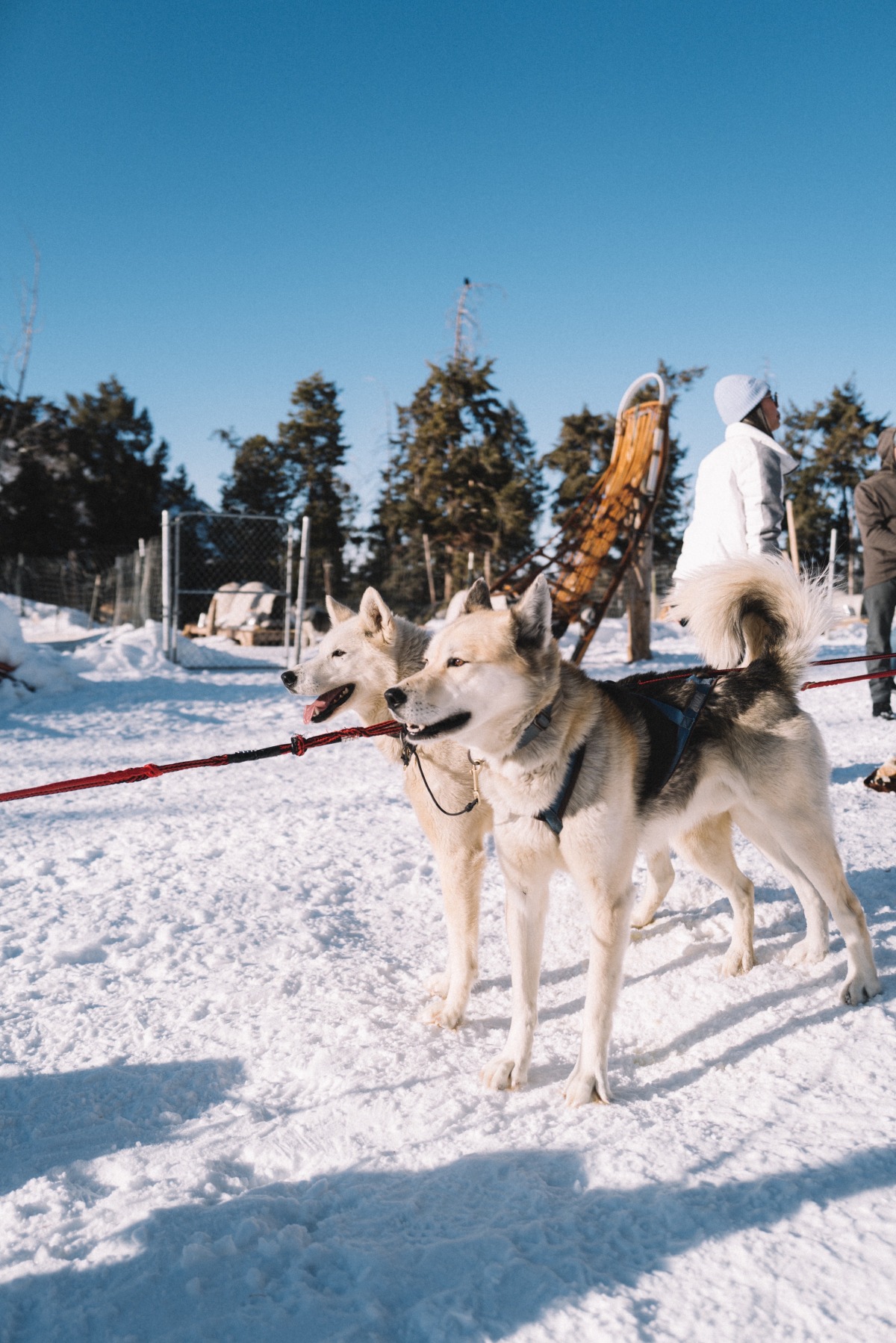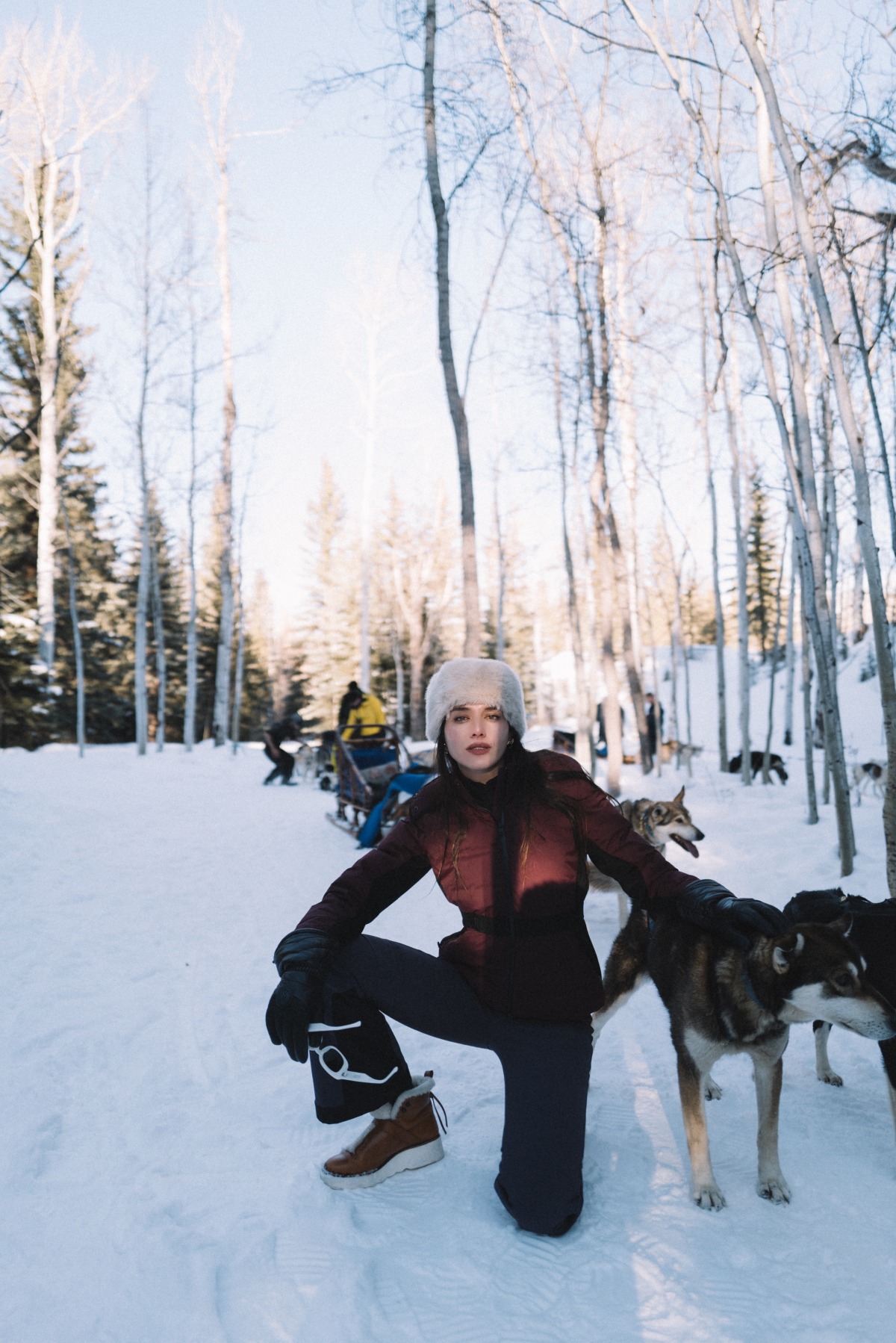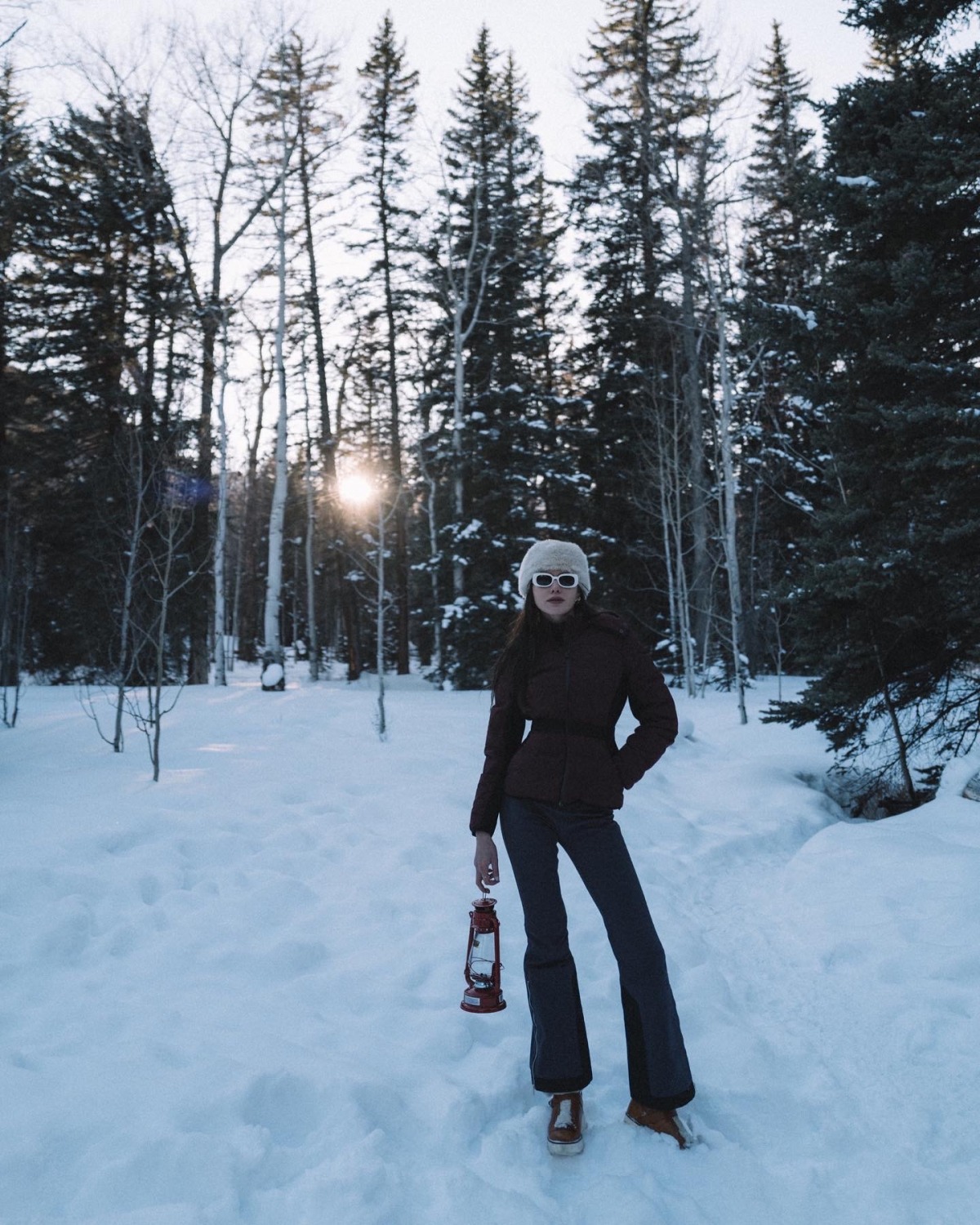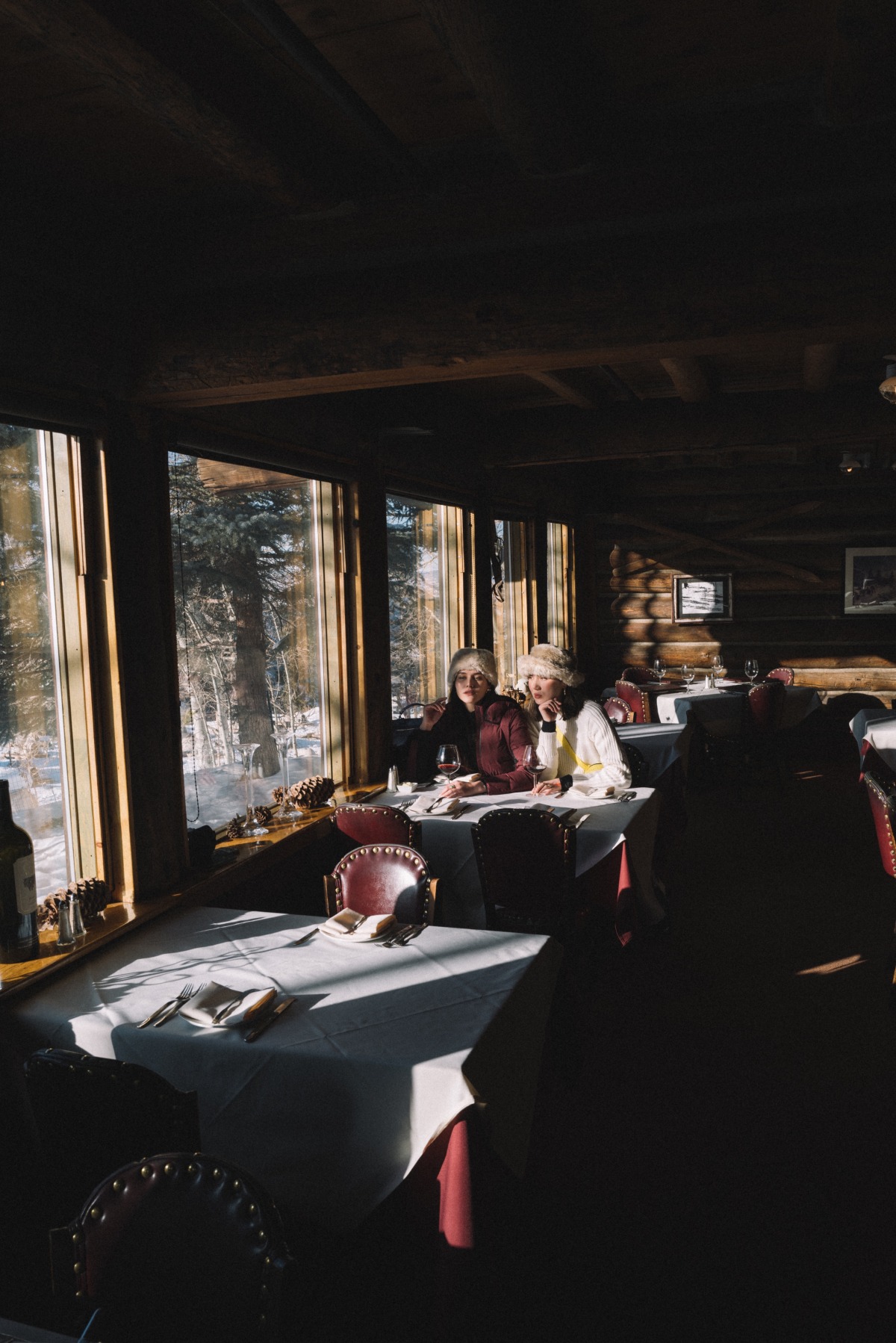 Discover more about the Leica Q2 here.