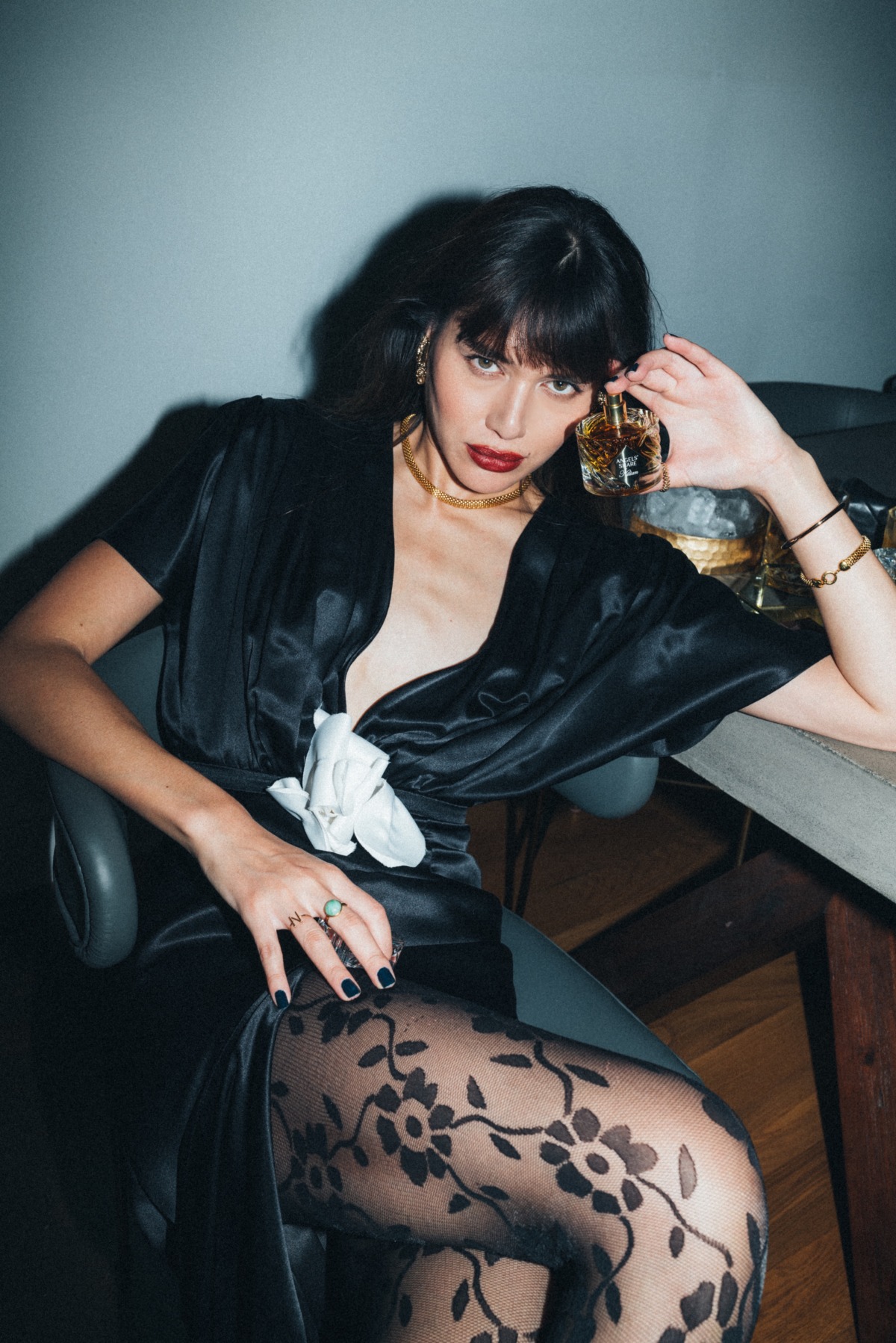 // Kilian Paris THE LIQUORS fragrances, Manuri gown, Emilio Cavallini tights, Monica Vinader x Doina jewelry //
Shot at home for the Kilian Paris THE LIQUORS fragrance launch! Introducing ANGELS' SHARE and ROSES ON ICE. I'll take both on the rocks. These two fragrances are inspired by Kilian Hennessy's spirits heritage. Just like a warm fall cocktail, these two scents add some fire to these chillier nights.
Here is a recipe to create a cocktail of your own inspired by the collection. It is spicy and woodsy!
What you need:
-3 oz Cognac Hennessy
– 1 oz vanilla sugar + cinnamon powder
– 4 dashes of Angostura bitter
-3 walnut pieces