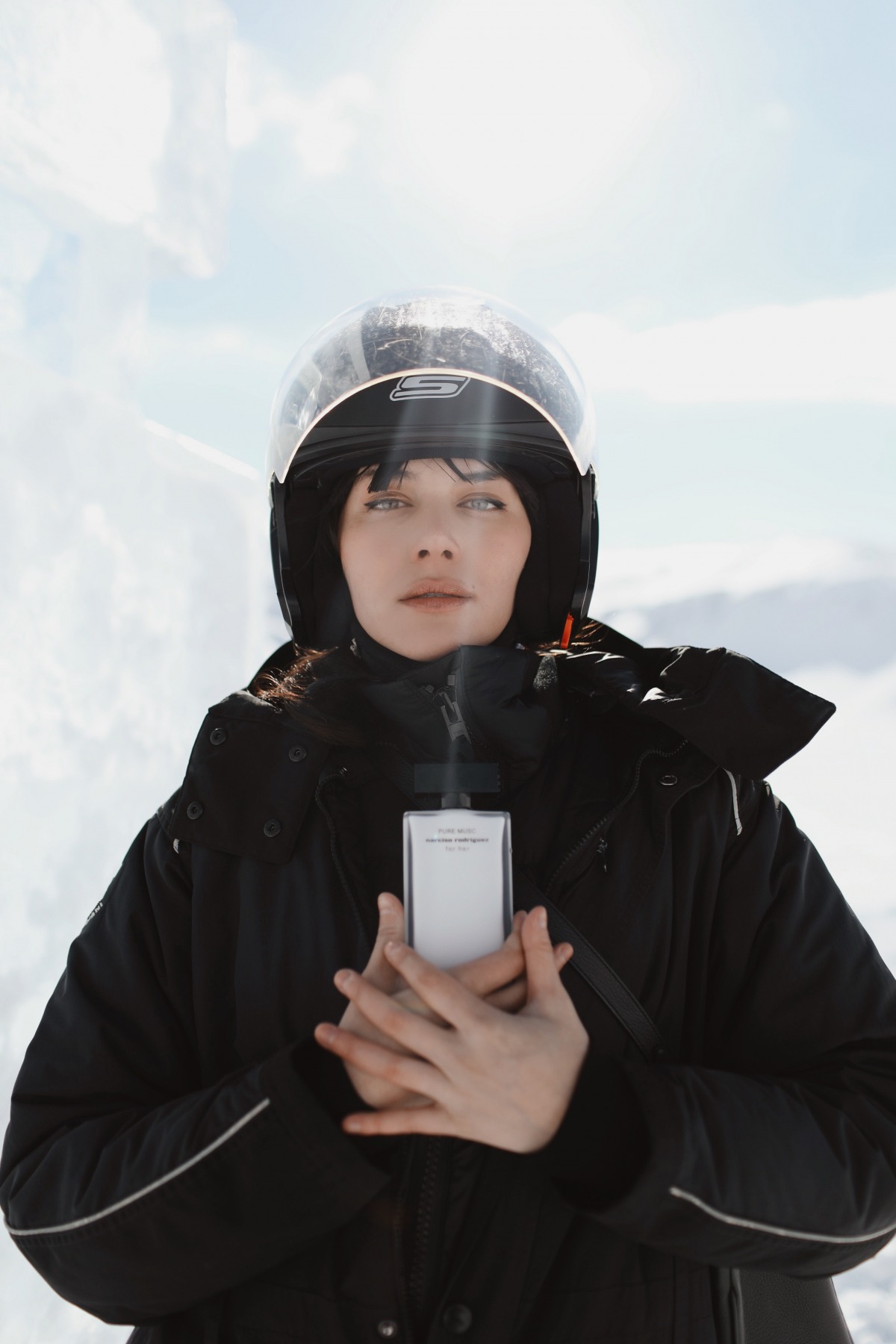 The moment I checked into
The Retreat Blue Lagoon hotel
in
Iceland
, I did an immediate exhale. I had just landed after two back-to-back work trips in Europe and I was so ready for a real calming getaway. At The Retreat, I was welcomed by giant windows overlooking pools of blue and land covered in deep green moss… as far as the eye could see. I was in town with the
Narciso Rodriguez
team to shoot for the launch of the new fragrance,
Pure Musc for Her
. Iceland is certainly as naturally beautiful and pure of a location for our project and I was so excited.
The Retreat, the home base and main shoot location for our project, has incredible clean lines and strong but simple architecture. Pure Musc for Her has a very similar feeling. Elegant. Powerful. Sensual. This is Narciso Rodrigiuez's new edition of his musc collection. Pure Musc focuses heavily on musc in it's most raw and natural form. It's really just an addictive, sophisticated scent. To celebrate the launch, press from all over the world met in Iceland to really immerse in the art of the fragrance and the inspiration behind it. We indulged in all things pure and natural from the earth. Between shooting and long swims in the Blue Lagoon, I found myself at the spa, covering my entire body in a scrub, silica cleanse, and algae mask ritual. I even did an in-water massage in the Blue Lagoon which is definitely a once-in-a-lifetime experience. Our days were made for rejuvenation of our skin and body, while nights consisted of indulging in freshly made dinners of local fish and vegetables. We even caught the Northern Lights on our first day…talk about lucky! But every morning I couldn't wait to wake up and do it all over again….exploring new locations, creating iconic imagery with the Narciso Rodriguez team, and adventuring.
There was one morning where the team had a surprise, and drove us 4 hours out to an Icelandic glacier. It was a super bumpy ride with one stop at the amazing Faxi Waterfall. We held on tight as our giant wheels sped through thick pillows of snow. I think the best thing about traveling in Iceland is hopping in a car, going, and looking out the window. The views of the rocky land, cliffs, and ocean is absolutely breathtaking. By the time we reached our destination, we hopped on snow mobiles to our secret shoot location, which happened to be beside an adorable little igloo and a spectacular
Pure Musc for Her
ice sculpture. These are just moments where I go,
wow
. So much hard work and creativity has gone into this project launch. It's unbelievable. I could of stayed out there all day in our heated little igoo, sipping on hot chocolate in my oversize snow jumpsuit. Purely perfect.
As if things couldn't get any better, the team and I met on the black sand beach, shooting with stunning white Icelandic ponies. They were so sweet and so gorgeous. We met here to have one last lunch get-together before everyone took their departures at the airport. I didn't want to leave. I was actually so inspired by this work trip that I want to plan another time to return, rent a Jeep, and simply keep discovering. My camera in hand.