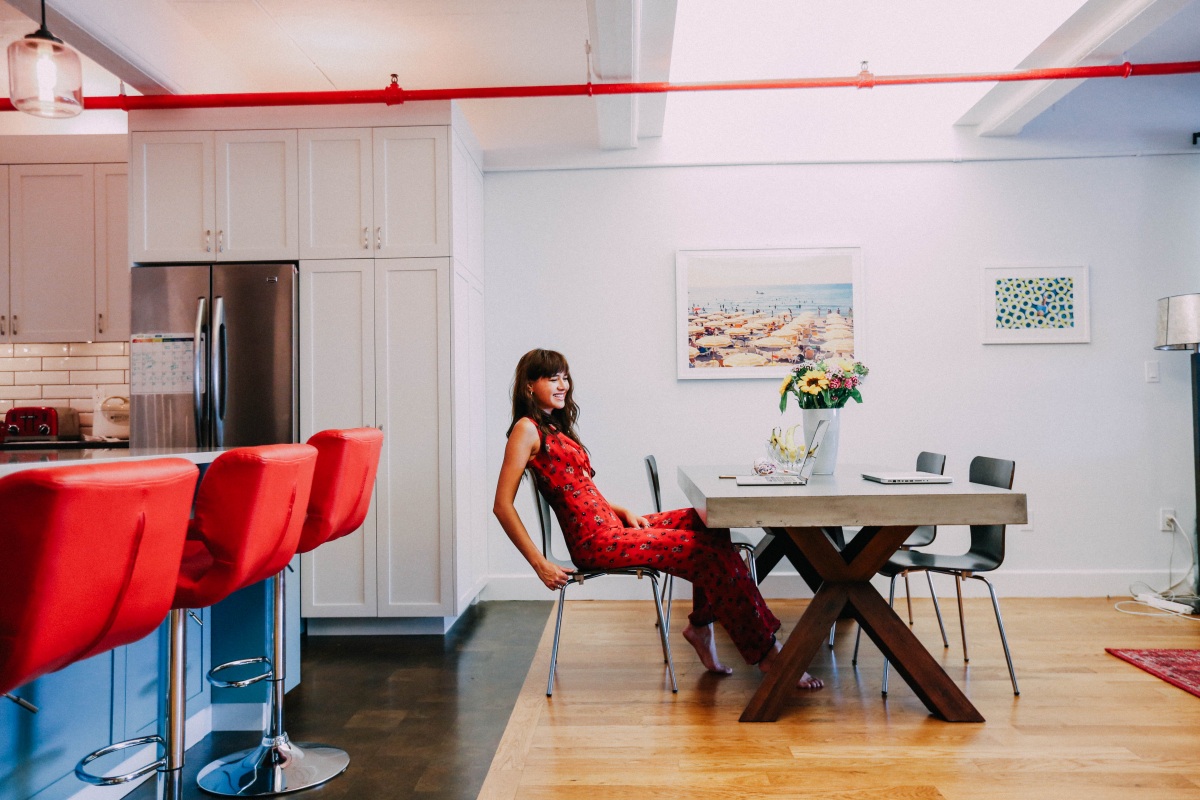 Dining tables are meant to be special. Made for great meals, conversation, and getting things done. I was looking for something extra sturdy and big for my new loft. I found the perfect matching wood and concrete pieces over at High Fashion Home. The warwick dining table and matching sideboard sure weighed a ton, but I don't think I'll be moving them any time soon! Right now, I'm diggin' a lot of modern and contemporary pieces that went with my home's already industrial minimal aesthetic. I've always been drawn to wood and anything with a raw, natural feel and HFH Home really nailed it in that department. Maybe it comes from my folk's house back in LA, fully crafted in wood from the top to bottom…so having a touch of that makes my home feel more like home. It's nice having a good drafting place to meet with friends and come up with ideas on whatever we're working on. Planning our next escape, drawing and pinning inspiration for our next shoot, or simply writing. Home should always be a place that inspires you to think outside the box and use a bit of your imagination. Give yourself that little bit of space!
// High Fashion Home "warwick" dining table //
// High Fashion Home "warwick" sideboard //
see more contemporary styles at High Fashion Home.
wearing: Anna Sui red jumpsuit, Frends headphones, Stylestalker red dress, Haute Hippie sequin jacket