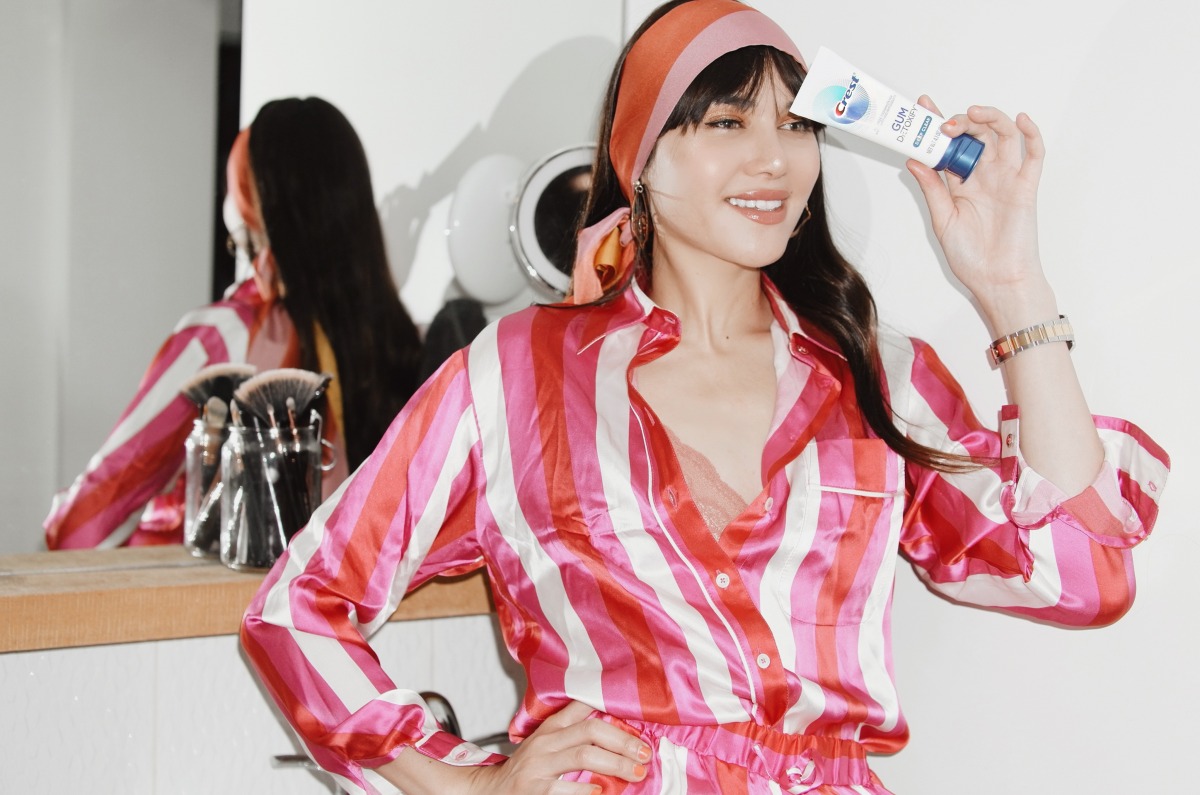 This is my all-in-one secret to a perfect smile: Crest's Gum Detoxify toothpaste. I travel so much. Whether I am on the plane, or out on location at a photoshoot, I always keep this toothpaste in my bag. This isn't an ordinary toothpaste. This advance paste has Activated Foam technology that reaches below the gum line to significantly improve gum health, leading to clinically proven healthier gums. I find it has much longer-term benefits. The complete coverage of the teeth and gum ensures an even, more powerful clean. Talk about a deep clean. The foam goes around and even below the gum line for lasting gum protection, and seeks out bacteria in the toughest of places.
Now, the health of my teeth is my last concern. With summer just around the corner, and even more travels on the schedule, I find it important to use a product that works even beyond the act of brushing. The detoxifying toothpaste allows me to have one less thing to worry about. But even so, waking up and brushing my teeth is still one of the most relaxing parts of my day. It's my me time, my self love time and I have it all to myself. It's so important to have brushing a part of our daily wellness rituals. Even on the go.
Find Crest's Gum Detoxify now at WalMart!