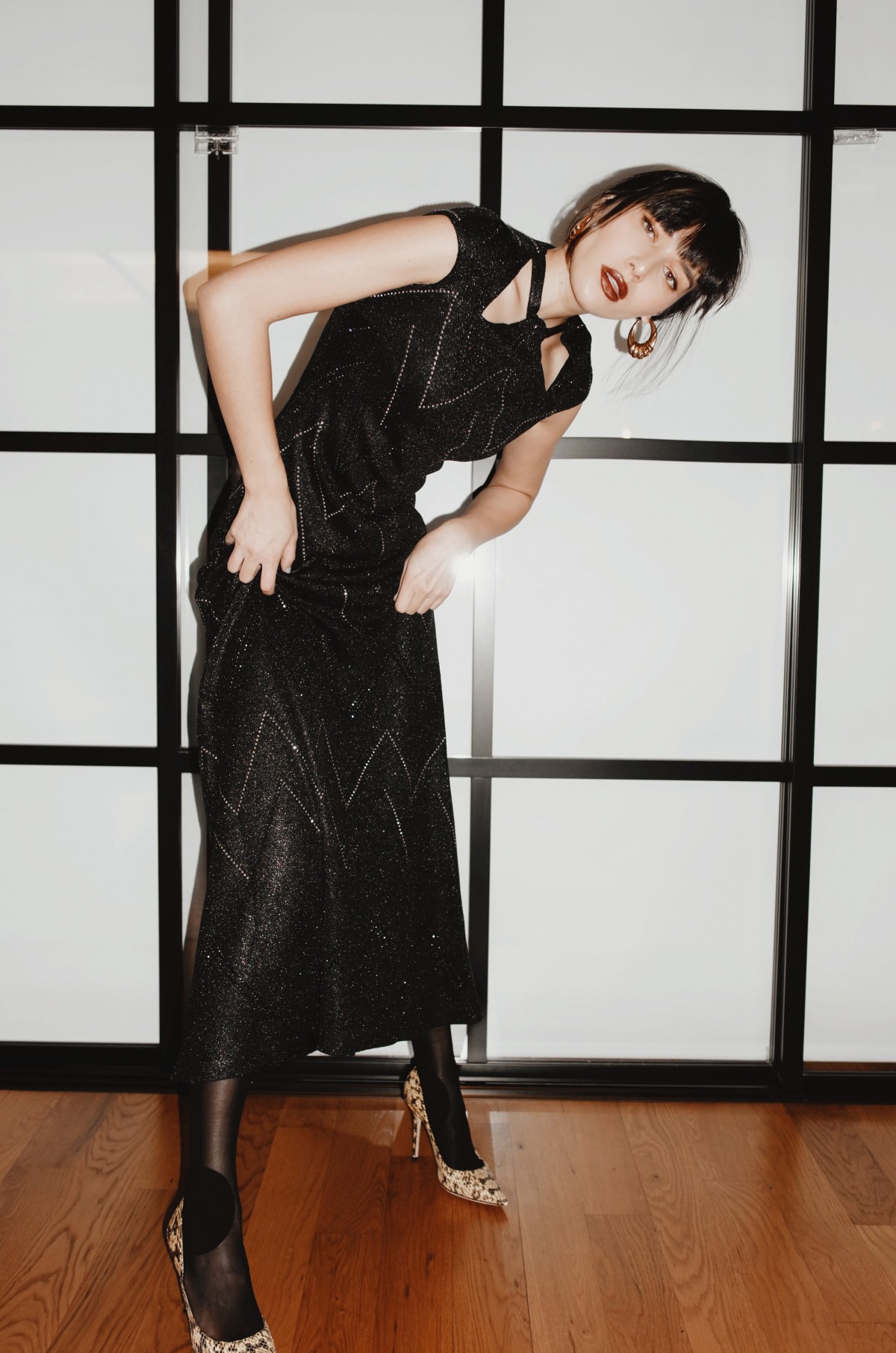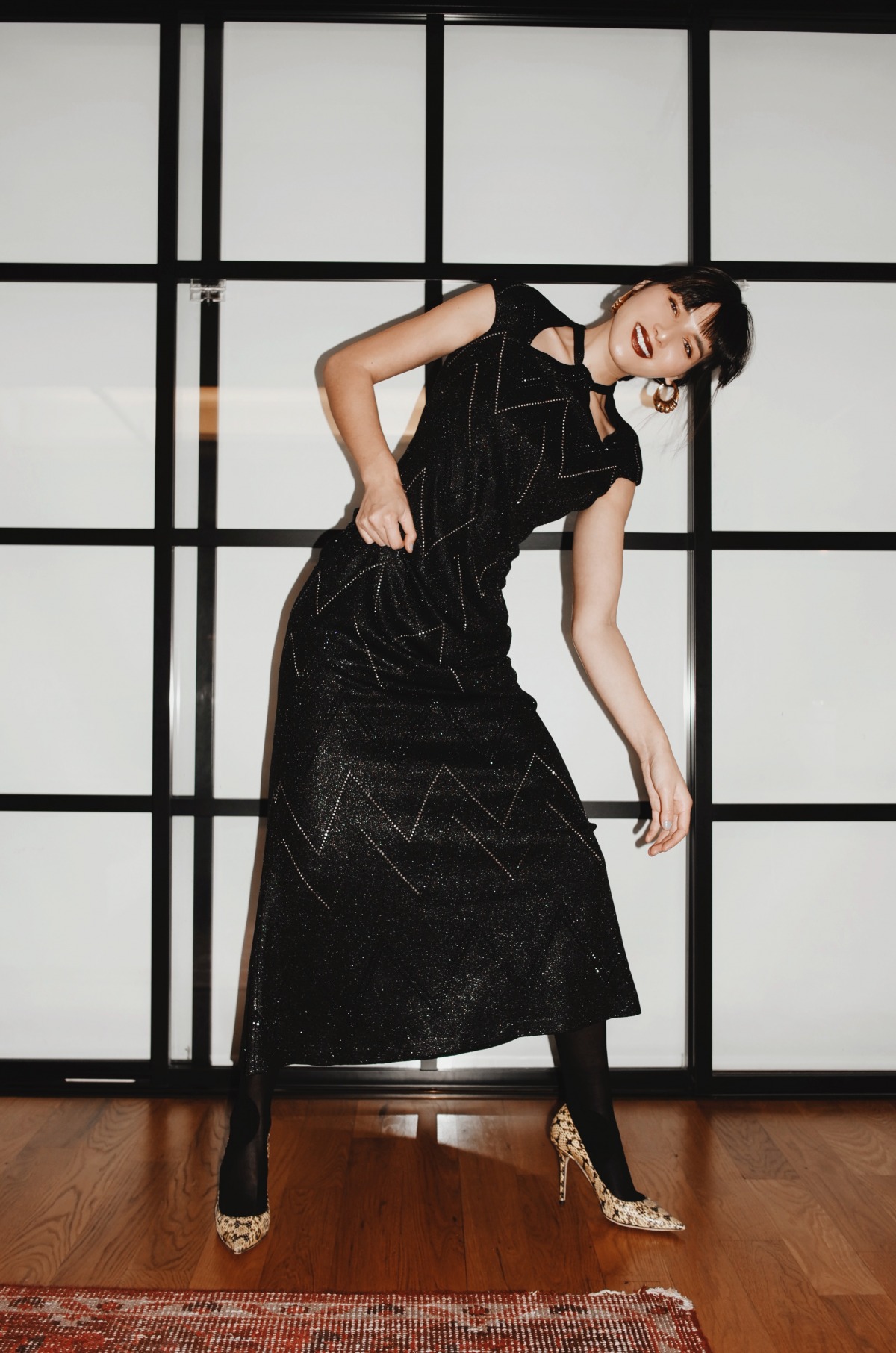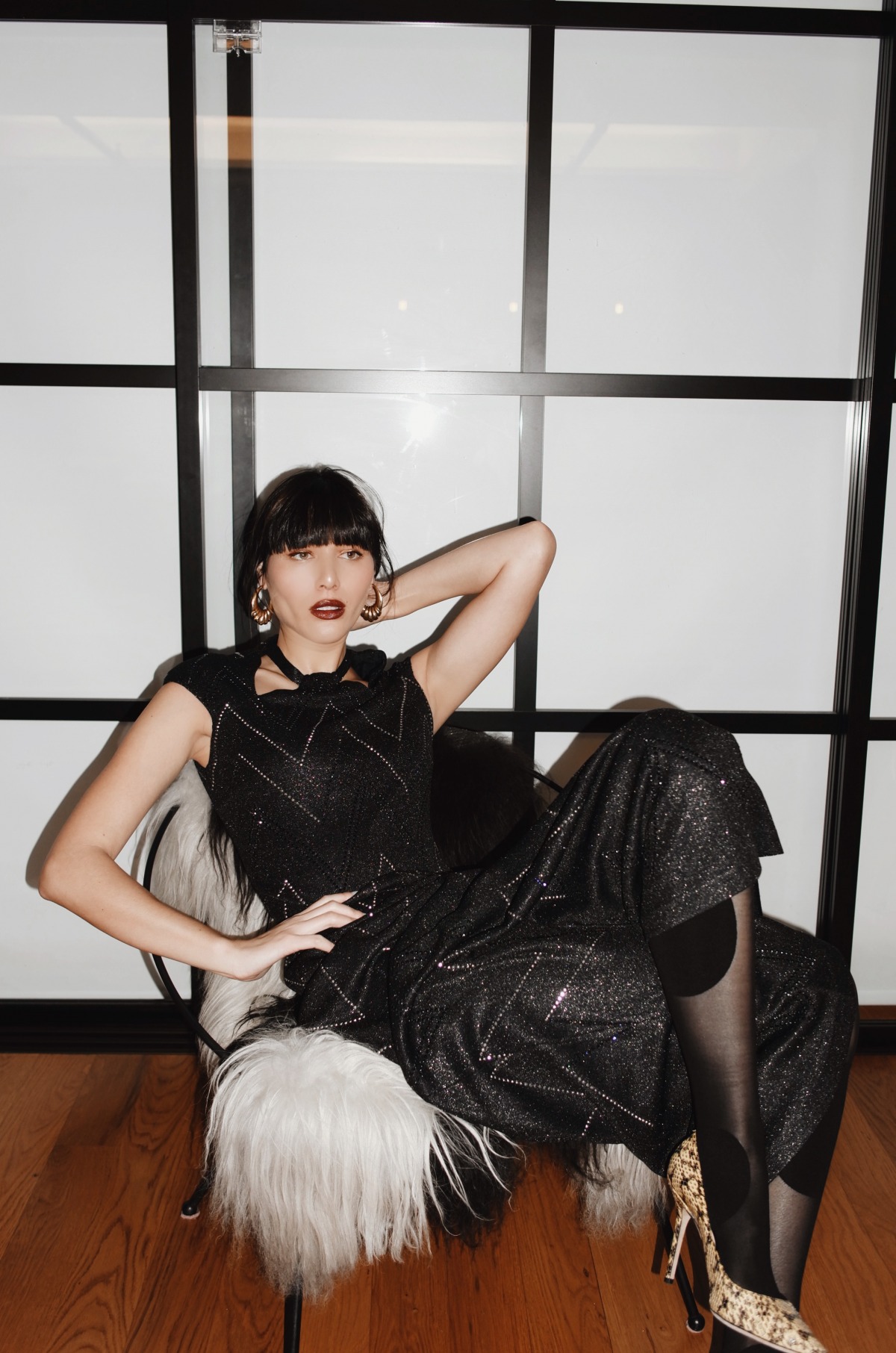 Evening couture gown: St. John.
It's on New Year's Eve that I whip out my flash camera and bounce around the party, capturing every moment in sight. What goes best with flash? Sparkle, and lots of it. I really adore how St. John does evening couture. Each item I've kept in my closet is so timeless that I can wear them forever. This iconic American luxury house stays true to their roots, dating back to the 60's. The way they have always done knits is innovative and iconic, having remained of the same amazing quality since day one. I have never felt a knit gown that felt so luxurious to the touch, with so much dimension and elegance. This is my New Year's Eve ensemble: the St. John Metallic Knit Halter Neck Gown. It's sophisticated. It twinkles. It has a stunning cut-out design, making it the perfect dress to go with a chic and messy low-bun. It's all about the neckline and sequins! I kept things elegant but eclectic with a sheer dotted tight, and snake-print stiletto. I find combining subtle prints and patterns to be fun, especially with a statement black gown. But before I go anywhere I have to complete the look with a glossy, statement lip. It's this time of year I invest in only a few really amazing gowns that work well even beyond the holiday season. Birthdays. Galas. It's every single time that I can style this beauty a different way. Think with a chandelier earring. Or maybe a sock and strappy heel. Maybe a dramatic hat and black boot. A statement gown like this one is meant to lived and loved for years to come. 
This is how I want to feel going into 2019: super shiny.