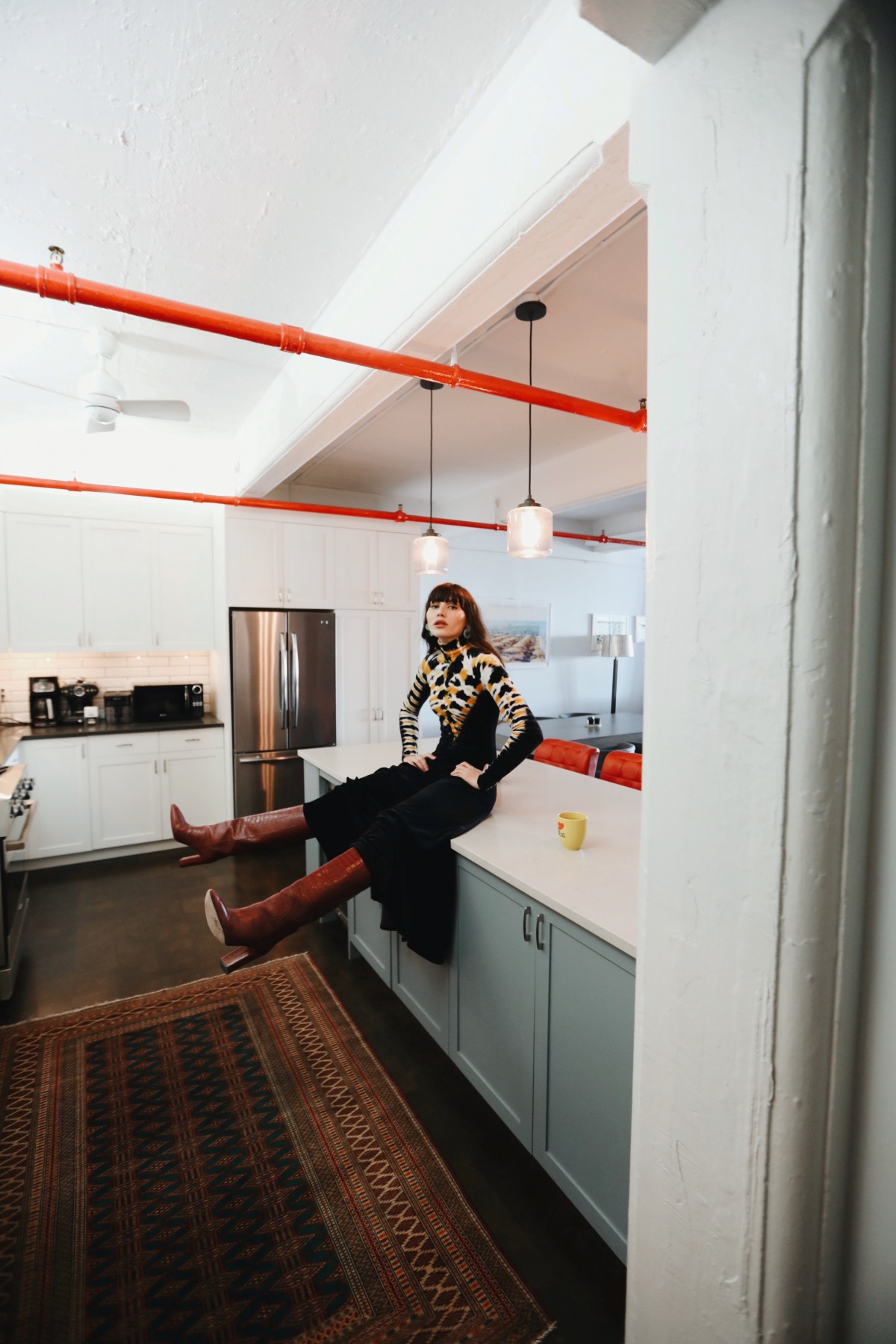 "What I love most about my Dumbo, Brooklyn, loft is the spacious chef's kitchen. It's the center of my home and perfect for entertaining. I love how clean and bright the design is, but with a play on colors like a soft blue island paired with bright red barstools."
I'm having a total pinch me moment. My feature on my home for ELLE Decor! I'm sharing a few more outtakes from our shoot to give you a little peek into my space. You'll find little pops of color like red and baby blue, as well as a mix of old and new that gives me a sense of balance when I'm home. I like to stick true to it's lofty, industrial design with a really cozy, modern feel. My home feels lived in but at the same time feel like a breath of fresh air for me. As my style evolves, so does my home. I'm always finding ways to update it, like this new couch (mine is from Interior Define) or a new rug. My home is an endless project that I never want to end 🙂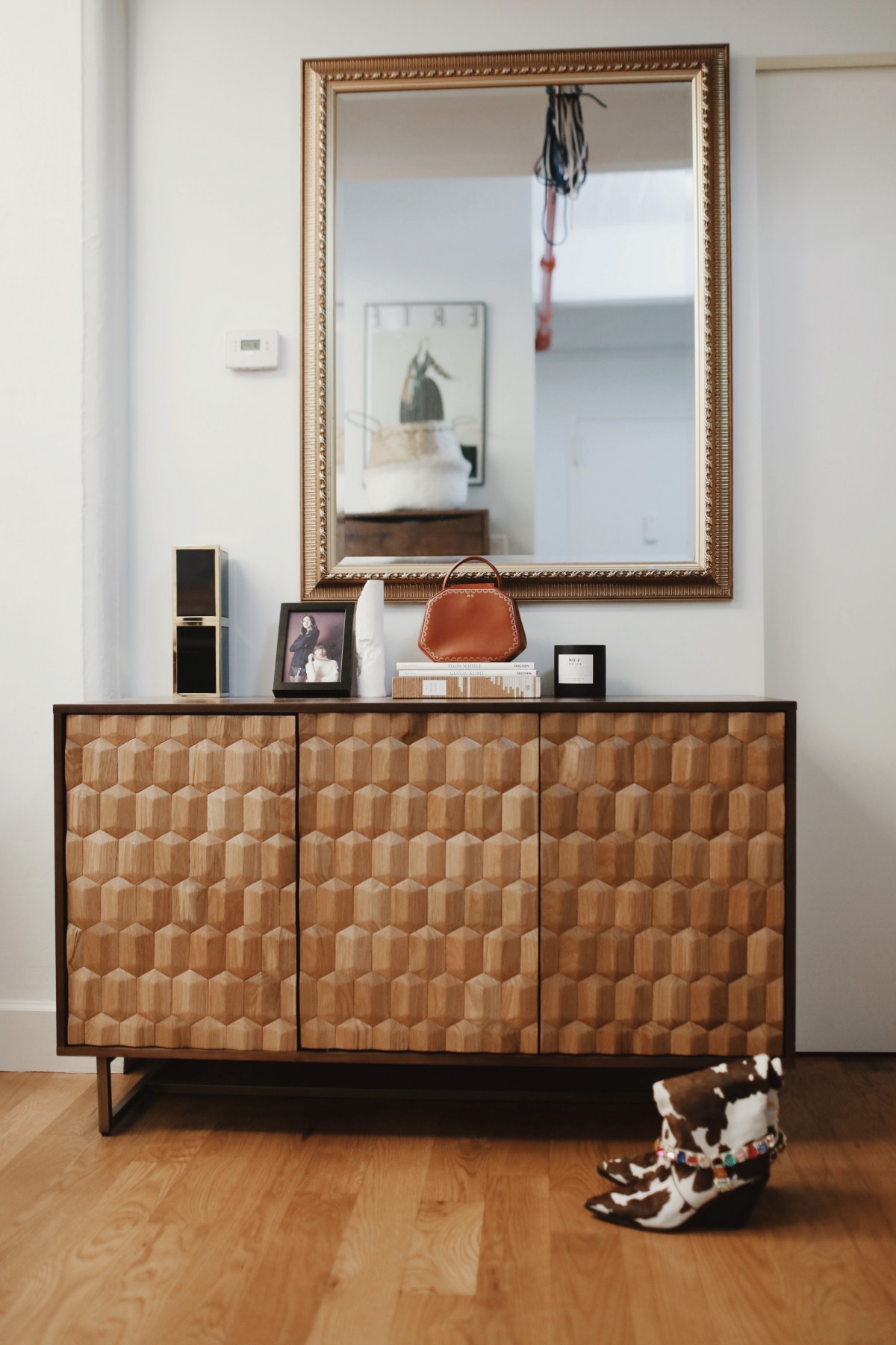 Article sideboard.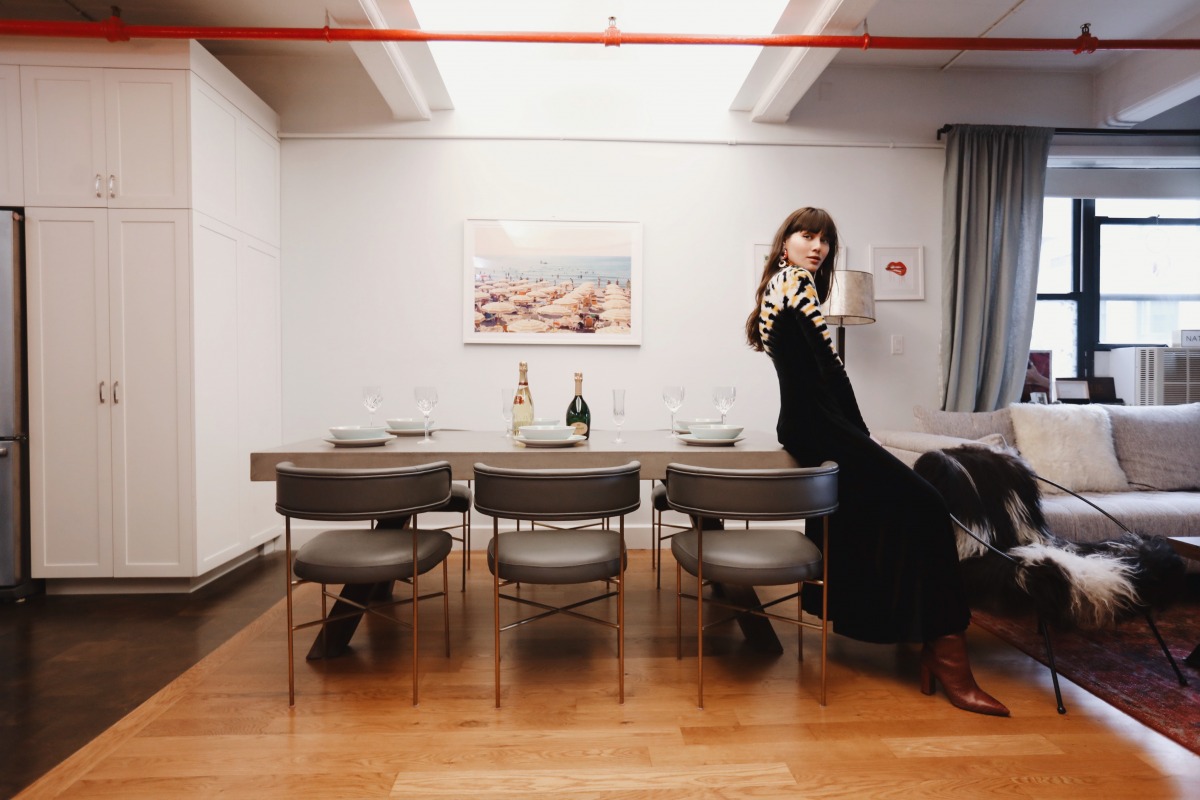 "I love a real statement piece like a dining table that brings people together. My dining table and chairs have an elegant design, with a minimalistic approach. This set is so heavy and amazing that it will be with me for a long time. The soft gray leather dining chairs were also custom-made."
Interior Define leather dining chairs. High Fashion Home dining table.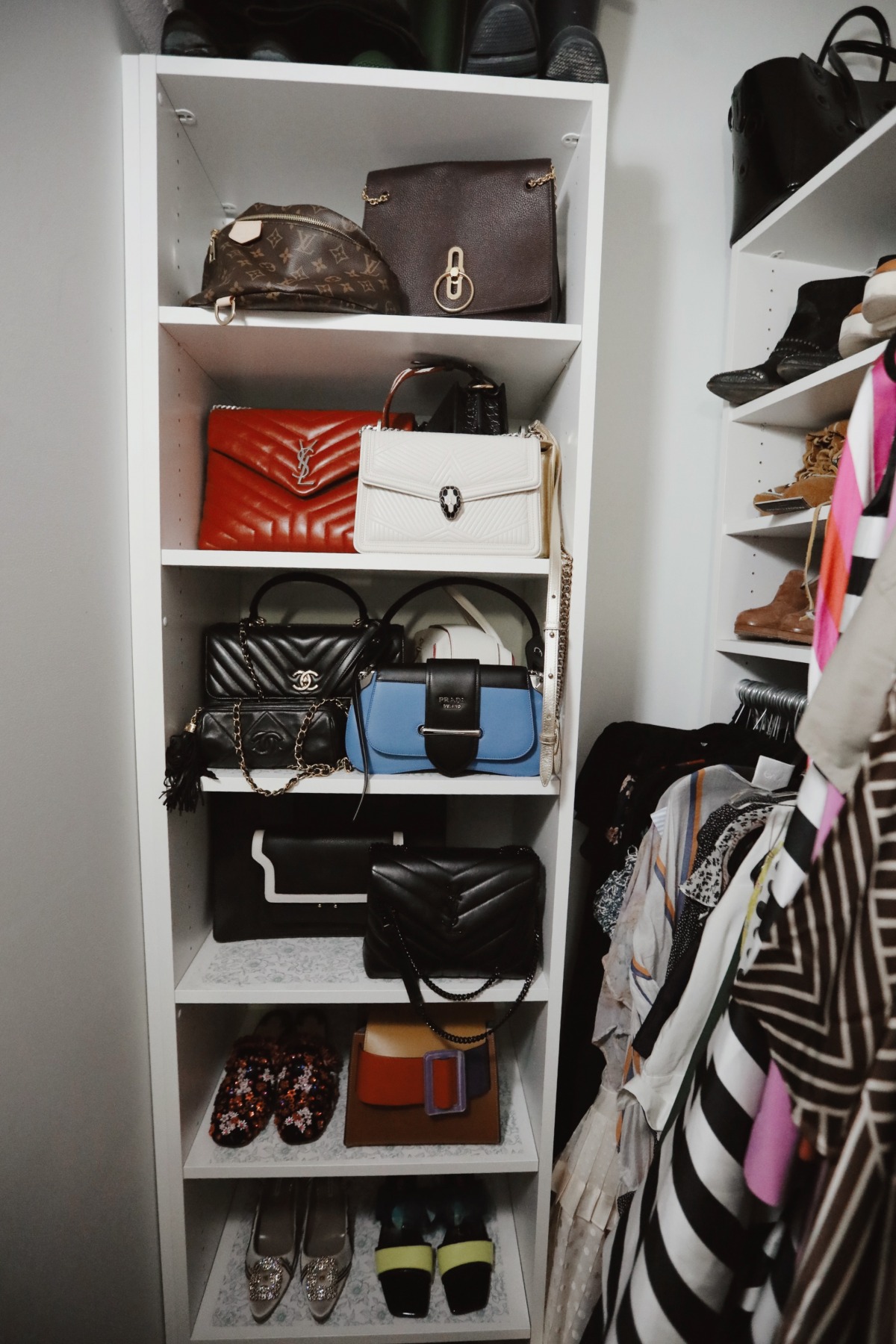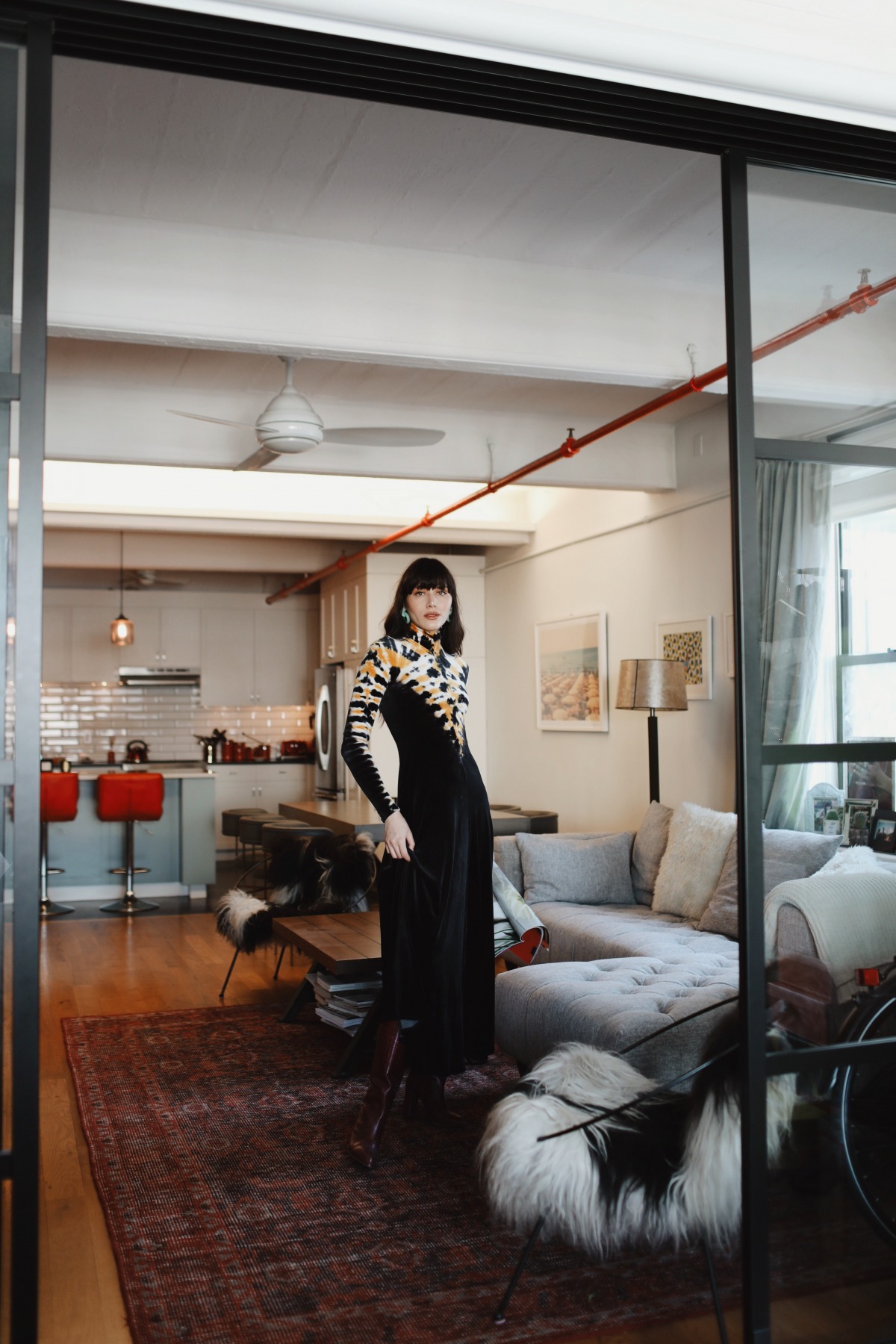 "My loft is industrial-chic, with a modern, elegant touch. I had the pipes painted red for a pop of color against all the wood and concrete accents. It's a space that feels lived-in with a super open-concept layout. It feels eclectic with all of the unique custom chairs and large L-shaped sofa by Interior Define. The fur statement chair is by Stewart-Schafer and the table is from High Fashion Home.
Interior Define sectional. Stewart-Schafer sheepskin chairs.
Promemoria Italy pink velvet chair.
"My home feels airy and bright, thanks to the custom glass sliding doors leading to the bedroom. The space has views of the Empire State Building and Williamsburg Bridge. It feels like a real home with that classic loft vibe in the most charming area of New York City. The vibrant pink velvet chair gives this very minimal and zen space a playful feel."