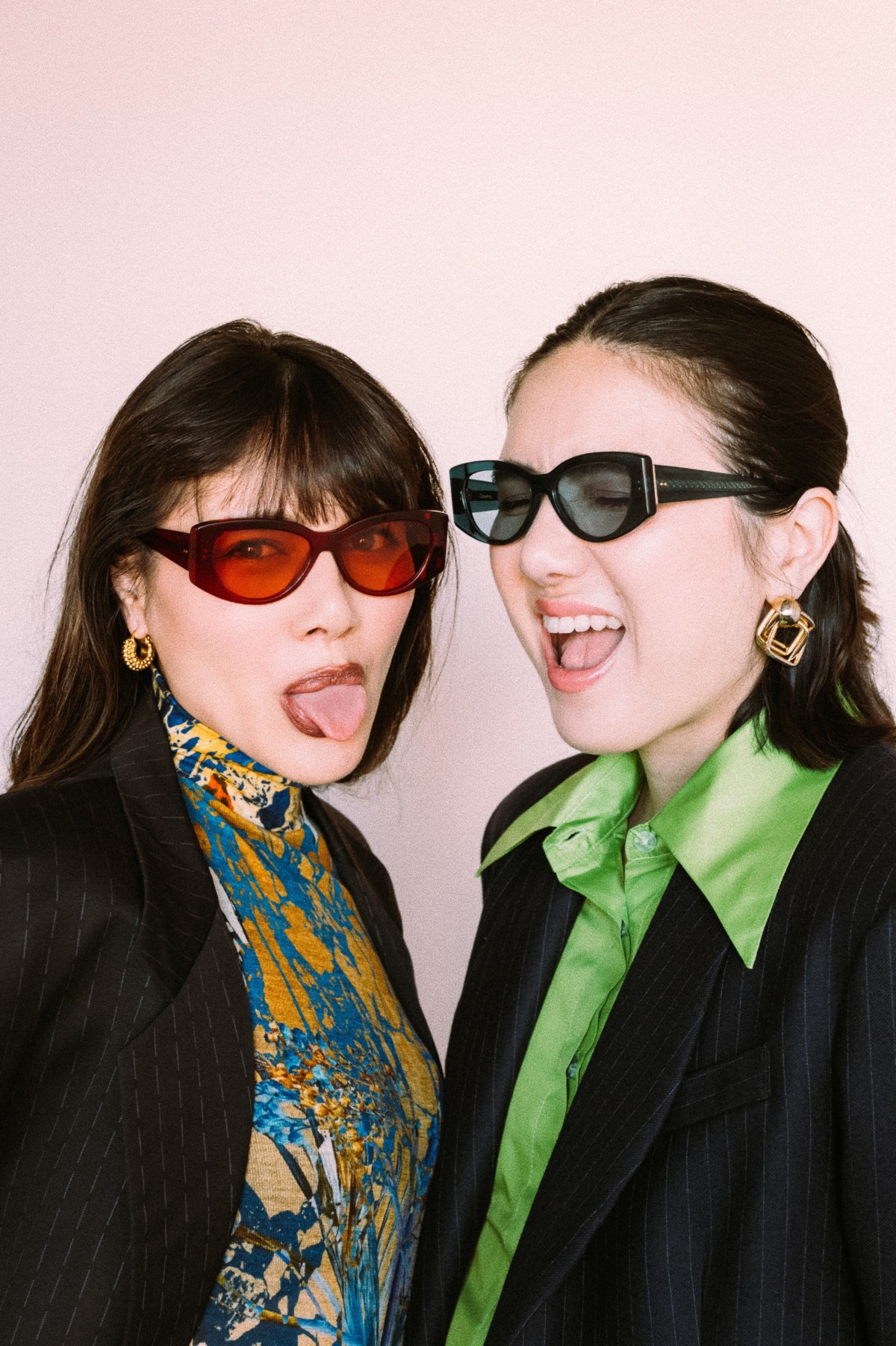 // Suarez Sisters x APERÇU sporty oval sunglasses in Tomato and Aquatica //
This weekend is the only time you can shop our Suarez Sisters x APERÇU sunglasses at 25% off for Black Friday! Here we are wearing our sporty oval design Tomato and Aquatica. We wanted to make sure we created the most beautiful translucent red and deep teal. We are keeping things playful and bright these days and styling our sunglasses with bold tops and extra large shoulder pads. Retro chic.
The Black Friday Sale is sitewide at APERÇU Eyewear, and goes on from now until Sunday, 11/29 at midnight. Happy Shopping!