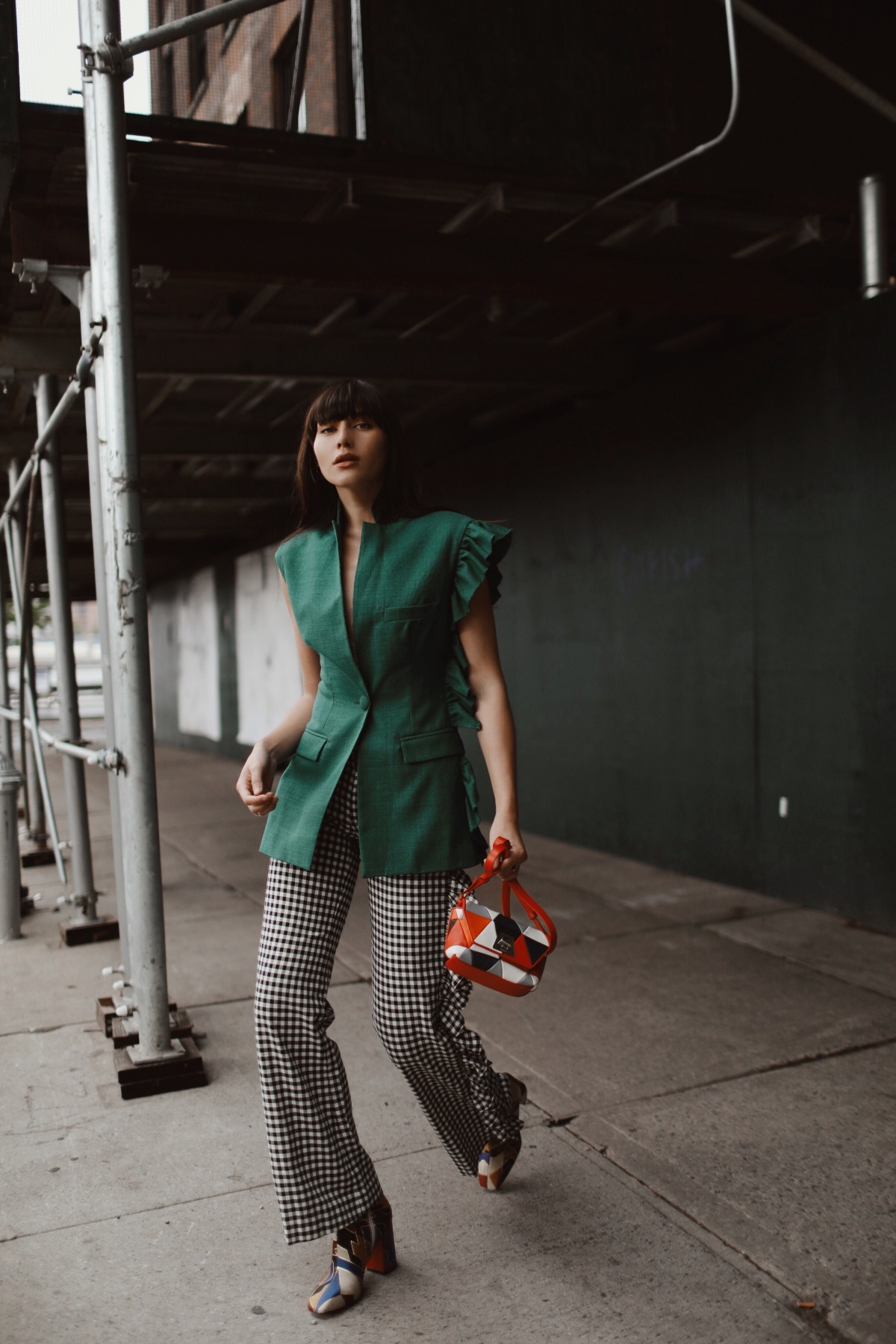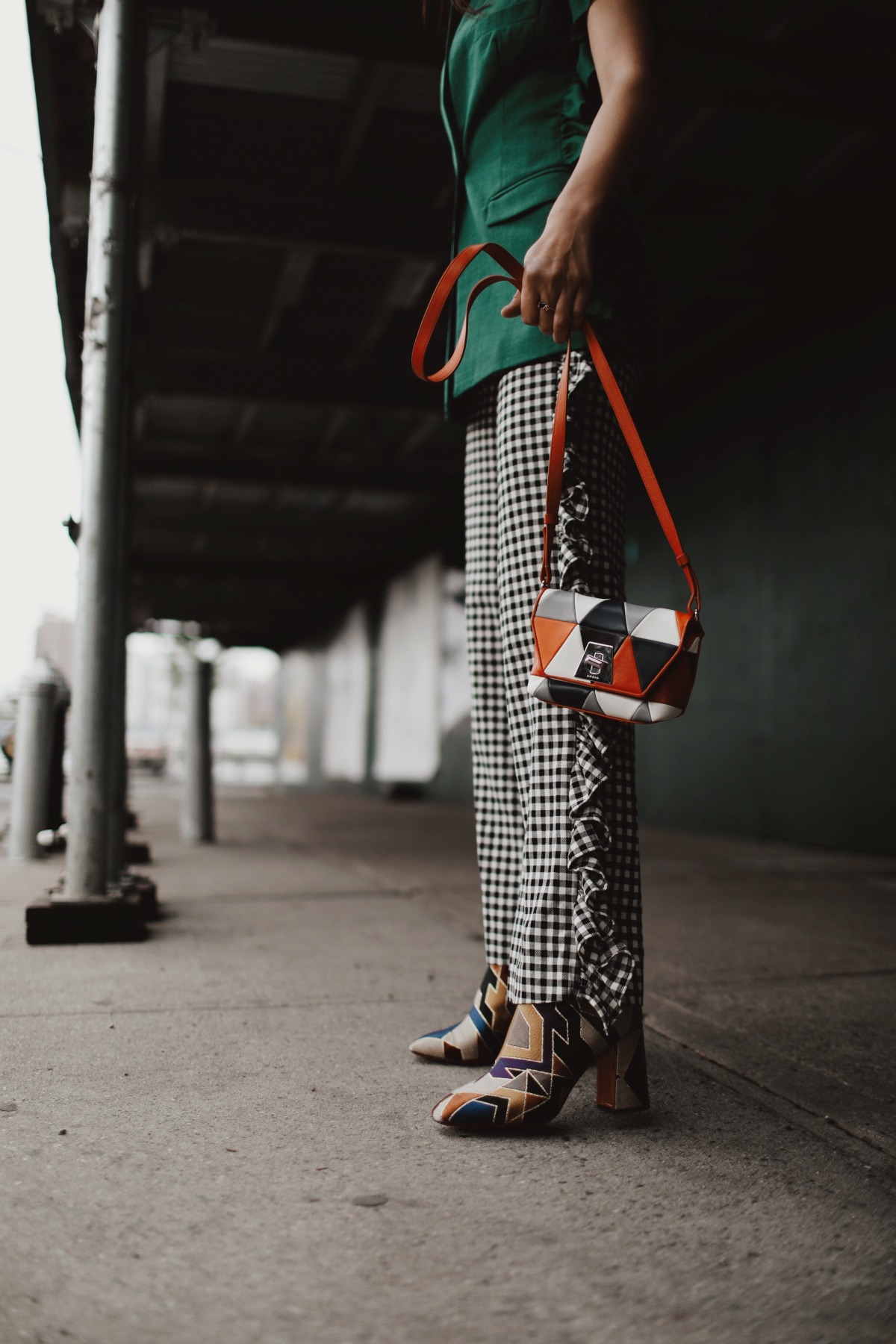 photographed by Chris Yoon
To be featured again on the cover of the latest Neiman Marcus book is pretty incredible! I've hopped out of the pages here to create a few of my very own looks from my most coveted Neiman Marcus designers. Those happen to be Maggie Marilyn and Veronica Beard, all of which you can find at Neiman Marcus contemporary.
You'll notice a theme here. Ruffles combined with something more masculine, like a checkered pant or killer boot. It's with Neiman Marcus that I find the most beautiful, wearable pieces. The Neiman Marcus contemporary brands are curated to perfection and you'll notice it the moment you walk through a Neiman Marcus store, and just with a click through the website. It's wearable meets high fashion meets "I can wear this every single day."
This season, I'm taking trousers to the next level this season. Forget anything simple. Think a higher waist, a wider leg, and more nubby wool textures. Paired with my everyday staple, a statement top, I've suddenly found my uniform. This screams "take me to a cozy brunch in Brooklyn" while both are strong enough to conquer a last minute work meeting. But it's really all about how you accessorize right? For something more bold, I went wild with a perfect Akris patchwork bag and Christian Louboutin boot. My everyday basics happen to be this blue Proenza Schouler handbag and white Via Spiga boot. These warm tones makes me excited for fall in the city. To see the leaves change colors. To feel the warmth on your fingertips with a chai latte. Suddenly everything feels fresh, even my wardrobe.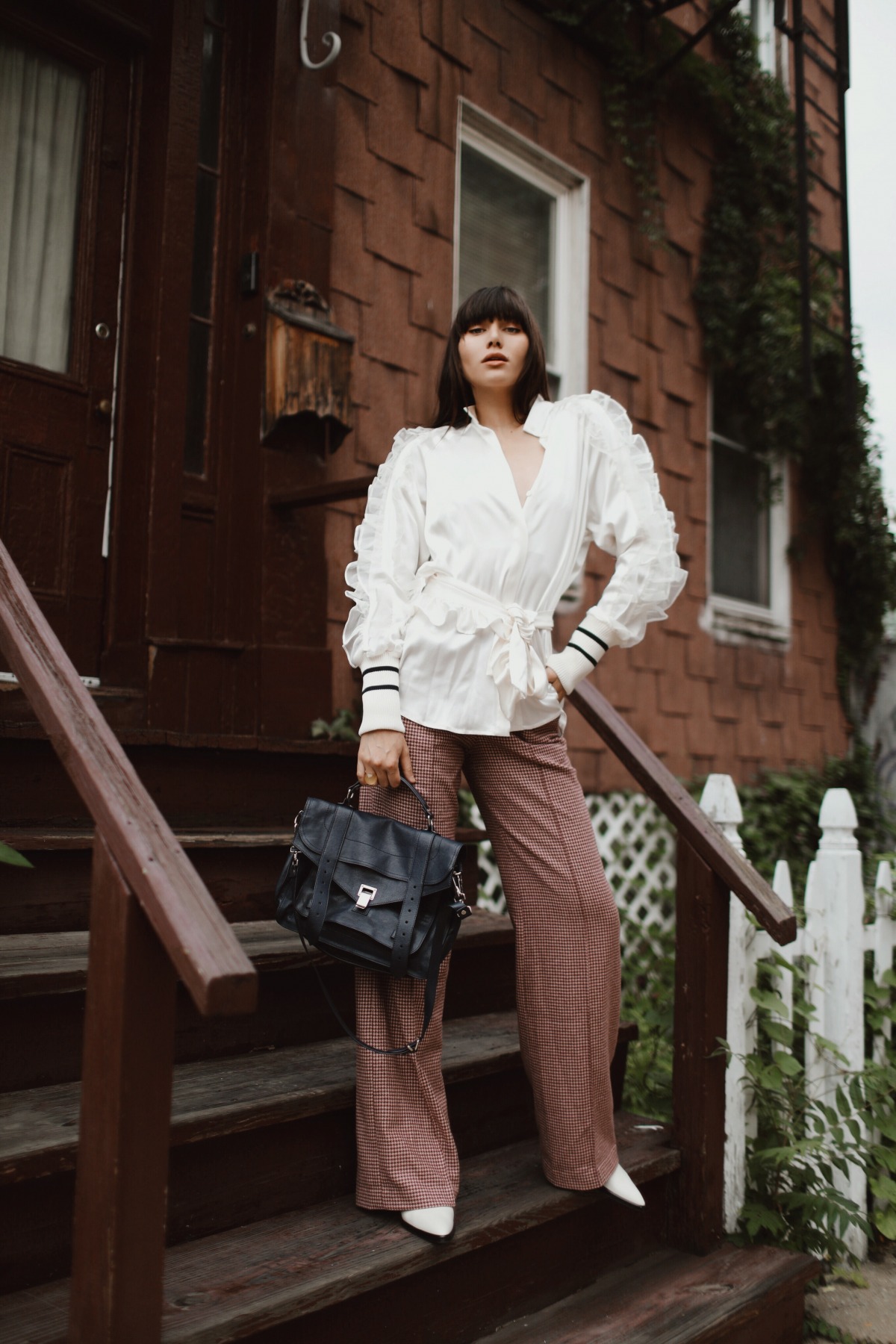 Click to Read More and shop my entire Neiman Marcus looks.